This loco was built in 4/1954 with EMD construction number 19453. It was built as a reserve passenger engine with steam generator. It was painted in standard for the time "black widow" colors and was delivered with barrel oscillating and twin sealed beam headlights at each end.
She was assigned number SP 3823 in the 1965 system renumbering.
Note the non-standard nose repaint prior to being GRIP'd.
She entered the GRIP program and emerged as SP 4313 on 10/26/1970.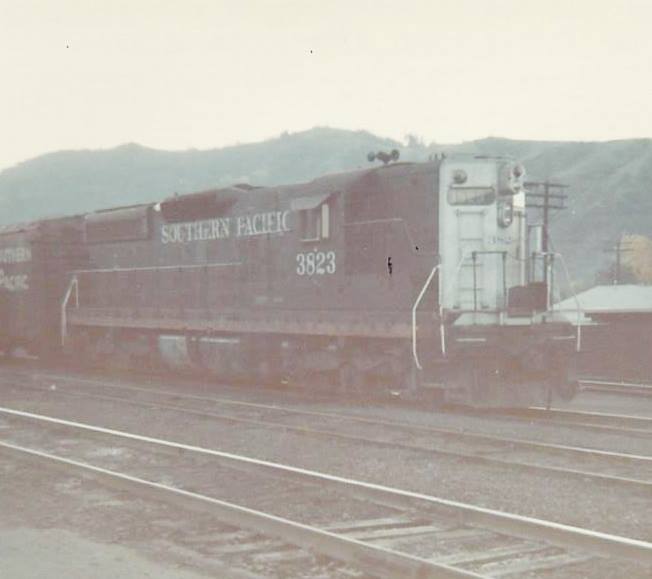 http://www.railgoat.railfan.net/sp_sd7_9/bynumber/sp5364.htm