Continued from previous page
.
A Canada bound coal train rolling past Sunset Ave.
I took this photo using the camera's HDR feature. That is normally a no-no with a subject in motion, but I thought the "ghost" images would not be noticeable due to the lighting and all of the lookalike coal hoppers.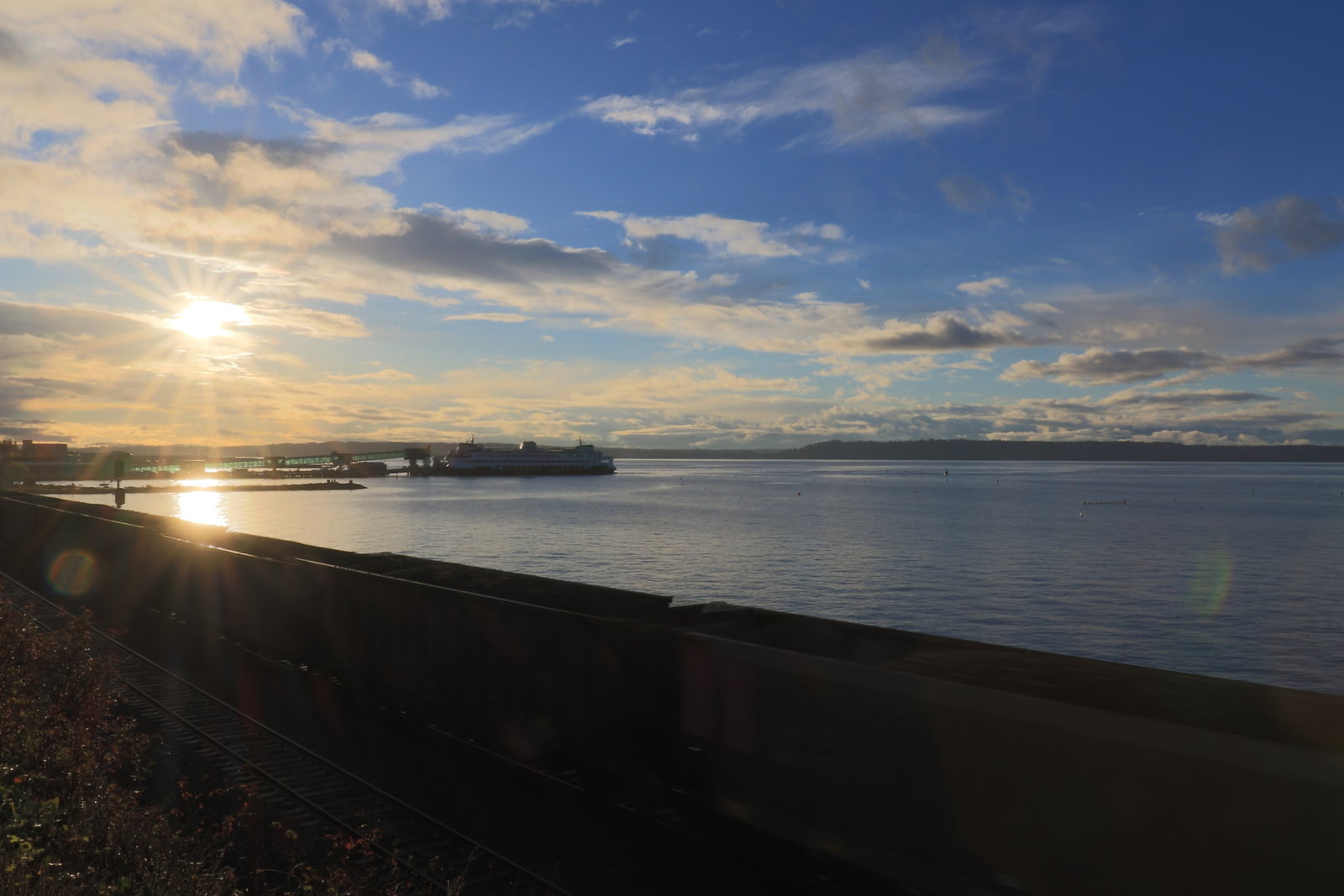 Back to regular setting.
Last edited: