Took my new Canon EF-40 prime lens to the track today. It's an interesting lens in that it is
really
small. It projects 1-1/2" from the body at the closest focus with the lens cap. About 1-1/4" with the focus completely retracted. I use it on a 7D, which has an APS-C sensor, so the 35mm equivalent is about 65mm.
It's an excellent "walking around" lens due to its light weight and short dimensions.
Here's the local SunRail commuter northbound out of Winter Park about half way to Maitland.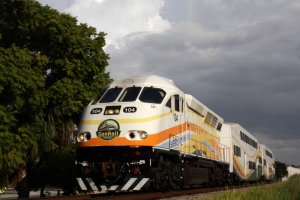 Thanks for looking.
Art