Hi,
To the previous part of the series:
South of the Alps - 11: Brescia - Verona (50 p.)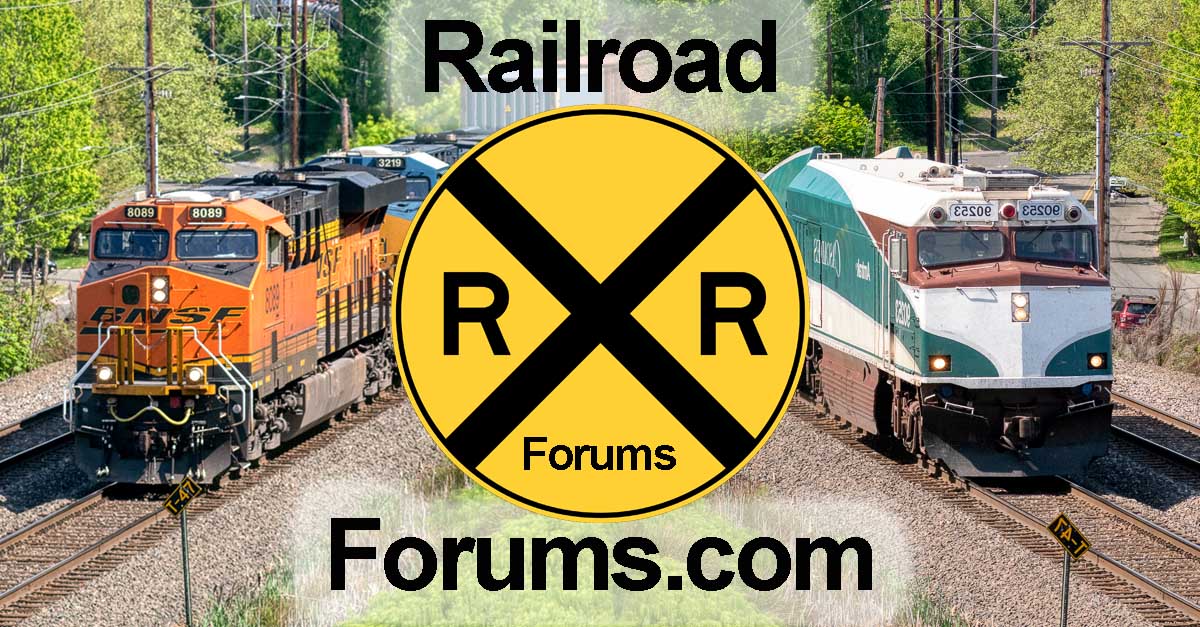 Hi, To the previous part of the series: South of the Alps - 10: Steam along Lago Iseo II (50 p.) https://railroadforums.com/forum/index.php?threads/south-of-the-alps-10-steam-along-lago-iseo-ii-50-p.15065 April 28 2019 A special train for pilgrims to Lourdes at Verona Porta Nuova station...

railroadforums.com
The video for this part:
April 30 2019
Tuesday morning, I took R 2054 towards Milan and arrived at Peschiera del Garda at 5:58 a.m.
An unusual backpack-wearing crowd had assembled in the street in front of the station, police was blocking the main road. It turned out to be the start of the "40 Mile Ranger Challenge" from Peschiera to Torbole in memory of Colonel William Darby:
You can spot the contestants following the canal to Lake Garda to the right.
Peschiera del Garda belongs to the so-called Quadrilateral fortresses in the Kingdom of Lombardy-Venetia:
Viewed from fortified Ponte dei Voltoni ("Bridge of Arches") you can see the railway bridge across Mincio River with R 20817 Brescia - Venezia Santa Lucia.
I crossed the fortress town and followed another canal along the western walls. Some anglers had camped overnight.
The sun rose above the layer of low clouds when a class ETR 675 as Italo 8931 Bergamo - Naples rushed past at 6:54 a.m.
R 2056 Verona - Milano Centrale.
Frecciarossa 9700 Venice - Milan.
Red speedsters on water and rails in front of Ponte dei Voltoni.
Somehow the Trenord-design reminds me of AMTRAK... R 2092 Verona - Milan.
FR 9701 Milan - Venice.
My object of desire appeared punctually at 7:20: Nightjet 233 Vienna - / 40295 Munich - Milan.
Italo 8970 Venezia S.L. - Torino Porta Nuova followed five minutes later.
Some couples get along, others...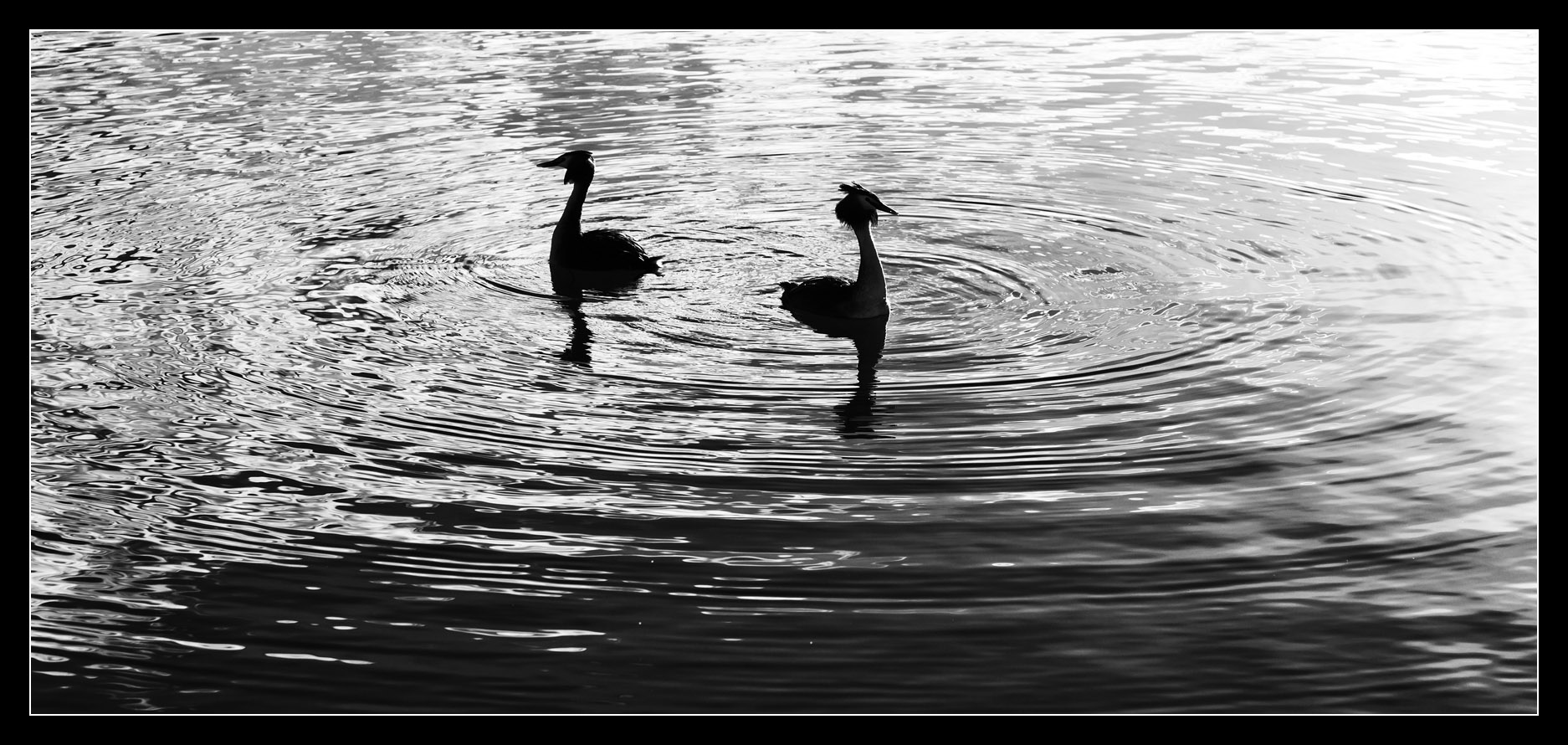 Freight train hauled by class E412 constructed for Brenner Pass traffic.
Italo 8971 Milan - Venice.
Activity at the tents as I walked back at 7:40.
The cinema reminded me of modernist Asmara... some historic barracks still are in military use.
Fortress view of FR 9703 Milano - Udine.
Peschiera station features a classic exterior as well as interior.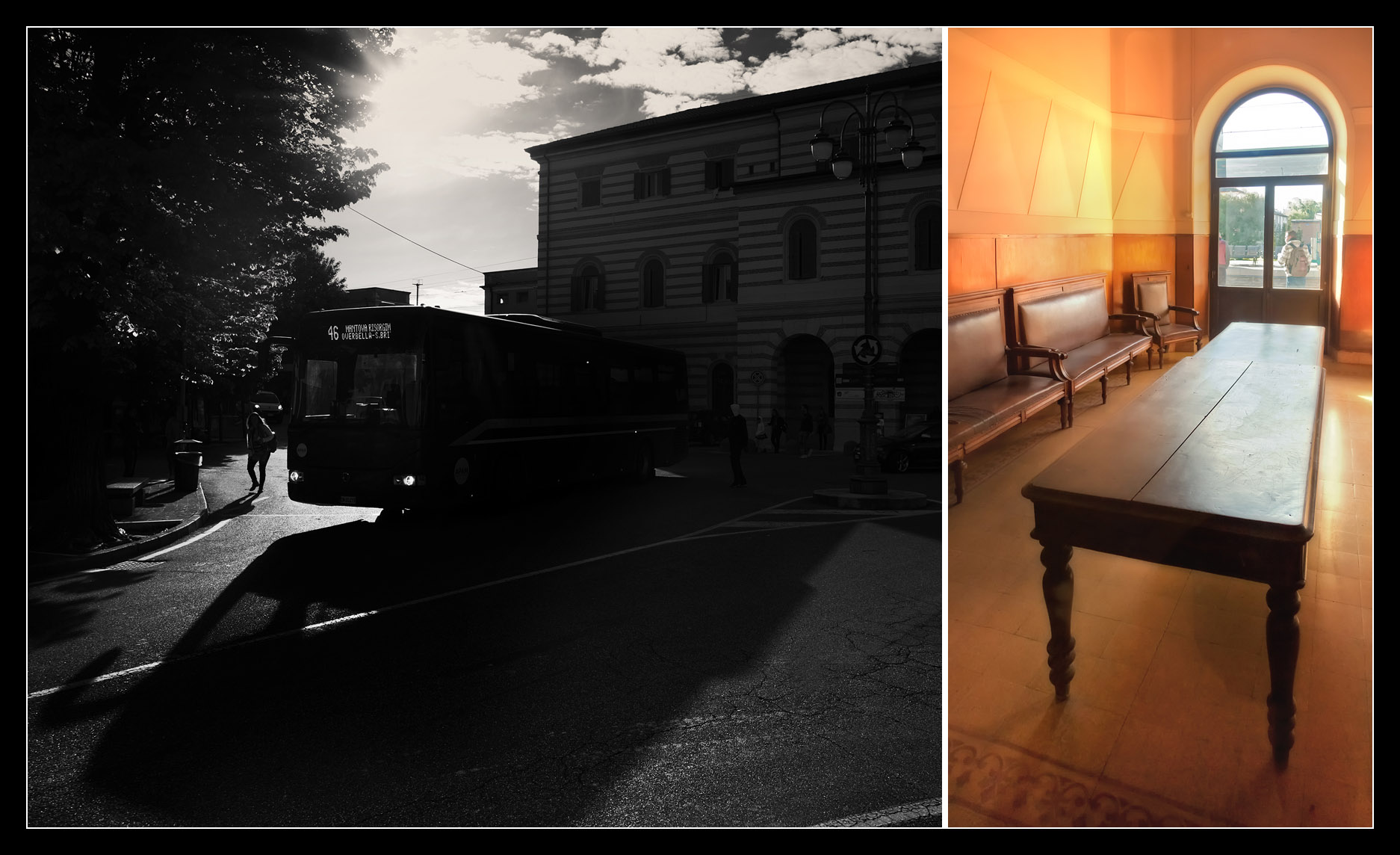 Freight with class E633 - "Tigre"-livery #1 of the day.
Heritage track maintenance diesel paradise Italy.
FR 9705 Milan - Venice arrived 20 minutes delayed at 8:34 a.m.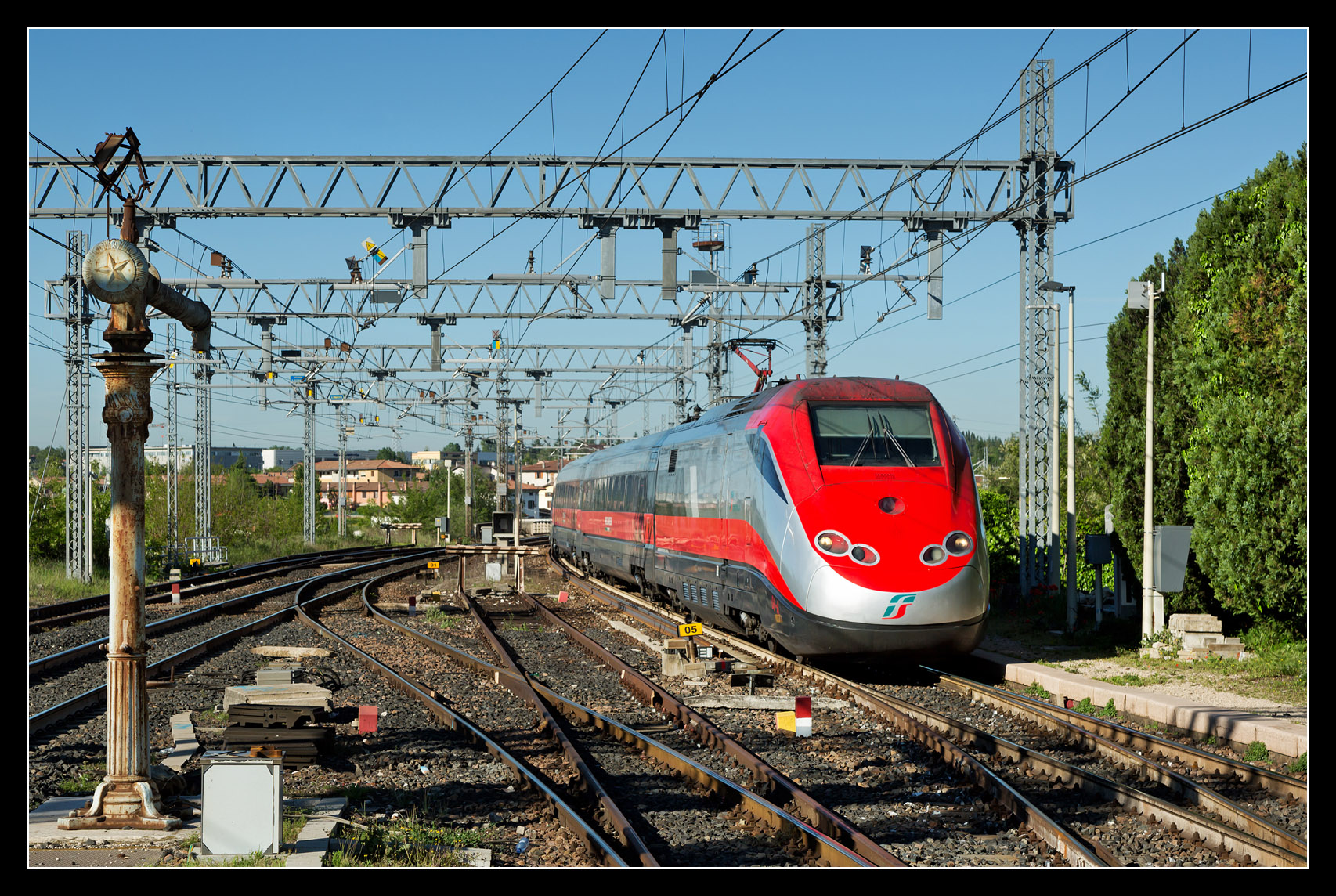 Something had happened here - earthquake?
Returning to Verona in style by ALe582.010 as R 4897 Brescia - Verona Porta Nuova.
It is always nice if you make it to the hotel breakfast buffet after an efficient morning photo session. Subsequently, I boarded this FLIRT EMU as R 10934 Verona - Bolzano/Bozen which took me to Avio in Trentino at noon.
I marched northwards along SS12 and met EuroCity 81 Munich Hbf - Bologna Centrale at 12:31 p.m.
Panoramic view, a fish farm to the left.
I quickly changed to the other side of the unobstructed section as Frecciargento 8506 Naples - Bolzano/Bozen sped past 10 minutes later.
11th century Castello di Sabbionara:
As I returned to the fish farm, I barely heard the southbound freight approaching over the constant noise from the motorway - "Tigre"-livery #2 of the day.
Spring landscape featuring R 10940 Verona - Bolzano/Bozen.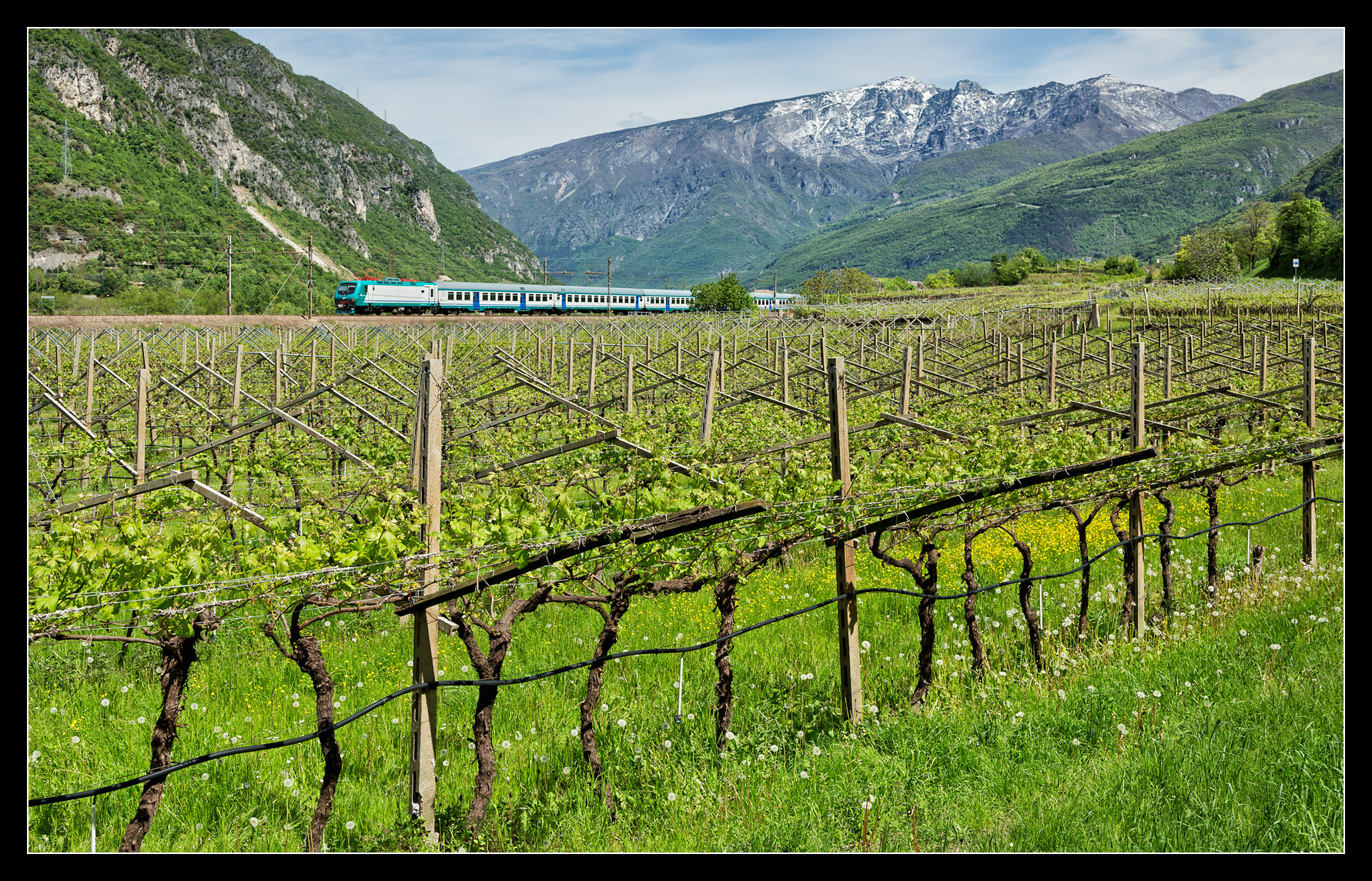 R 10923 Bolzano/Bozen - Verona.
Next to the "Tigri", more striped creatures can be found on the Brenner Pass line - always in competition with the constant flood of lorries on the motorway in the background. Southbound.
And northbound.
EC 84 Bologna - Munich as two-picture-panorama including castle and town.
R 2259 Bolzano/Bozen - Bologna.
A Brenner loco double header passed by the station, Adige/Etsch River to the right.
A Minuetto class EMU in "Trentino"-livery as R 10929 from Bolzano/Bozen took me to Verona.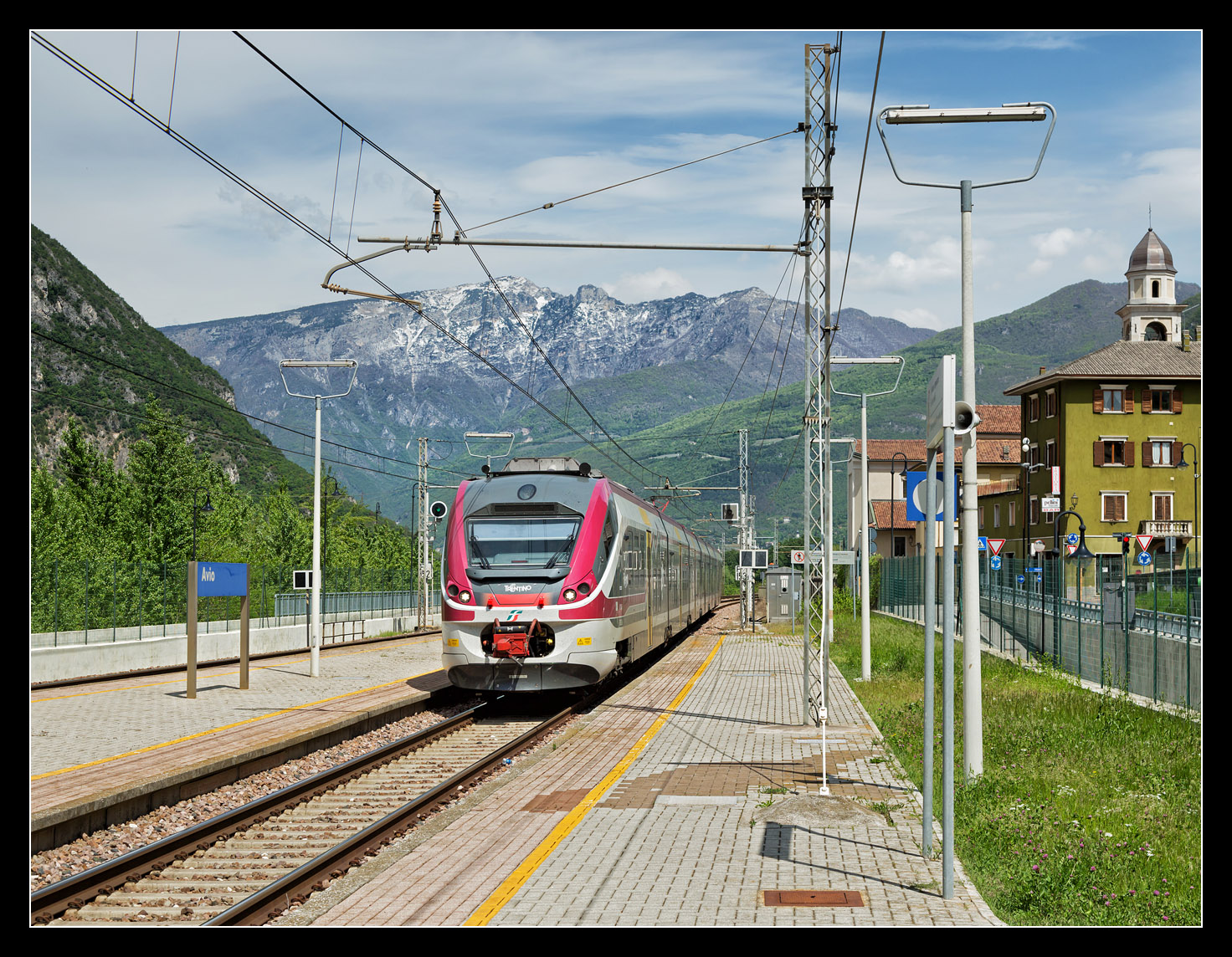 Nobody falls down this step, is that clear!
I fetched my luggage from the hotel and boarded R 20863 Verona - Venice together with a loud school class.
We reached Padua at 5:03 p.m., just as "Tigre"-livery #3 of the day passed by!
At that time you could still experience the meeting of class D445 diesels at Padua (see video from minute 22:20) before electrification - I managed to encounter four engines within a few minutes on trains to Bassano del Grappa (R 5924 to the left) and Montebelluna (R 11146 to the right) as well as shunting.
Also with loco on the opposite end.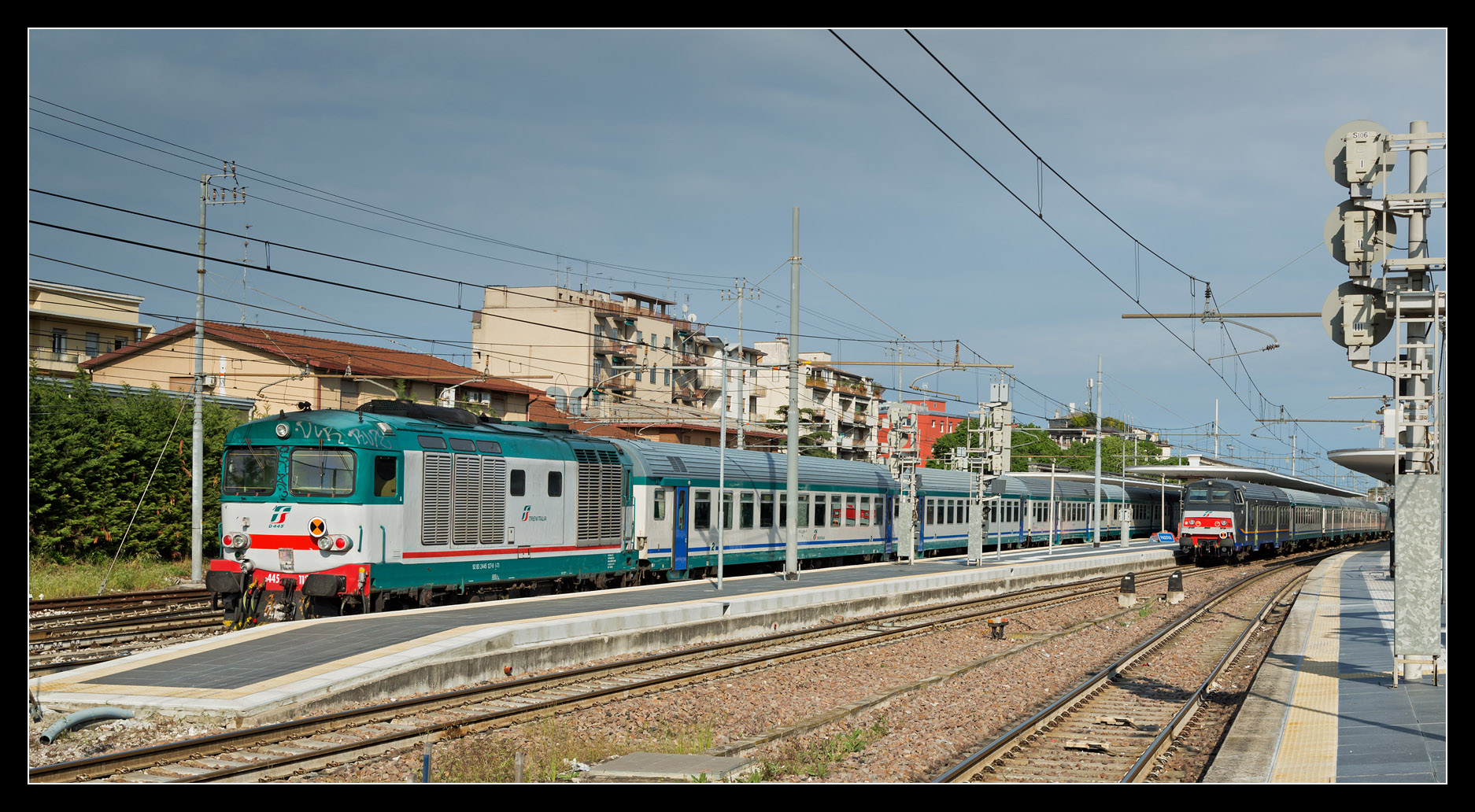 Next stop Venezia Mestre where the Thello EuroNight to Paris was shunted across the lagoon towards Santa Lucia terminal by its class E402B.
I had booked my accommodation in Trieste, obviously quite a few people returned home for the May 1st holiday. My ticket was valid for the following Regionale Veloce 2799 dep. 6:53, Trieste Centrale arr. 8:46 p.m. - it turned out to be not too overcrowded.
A Trieste special next: featuring a surprise, as it was not my only time that year visiting... :0)