Its been way too long since I have posted any photos, but I actually made it out to the tracks with my camera 3 times since Thanksgiving!
First off Black Friday:
1. BNSF Bayard Train in the foreground, IAIS CBBI in the background. BNSF has just returned and waiting a crew to take it back to Omaha, IAIS is just departing town.
2. IAIS CBBI departing Council Bluffs, IA
3. Road Power siting in Council Bluffs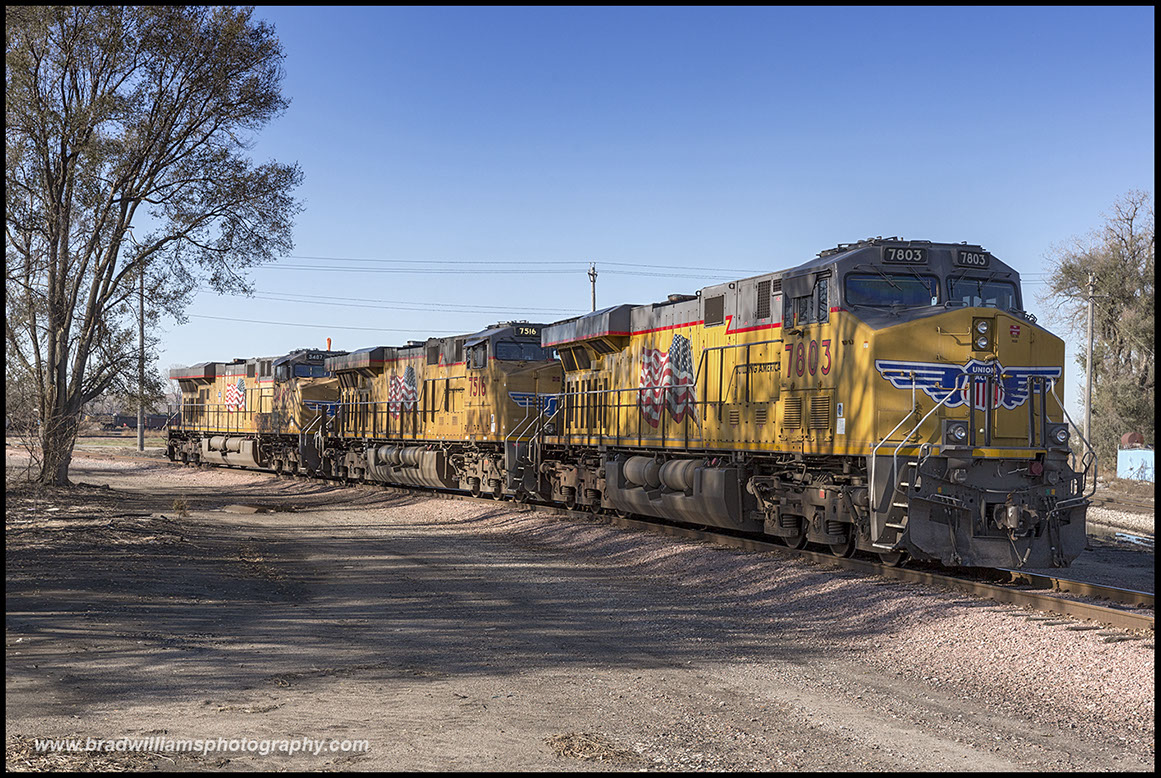 4. A bunch of CSX power in Council Bluffs
5. BNSF Gibson Yard in Omaha
Now on to 12/3/2016 - Our first snow of the season in the Omaha Council Bluffs Metro Area.
6. UP intermodal train making a setout in Council Bluffs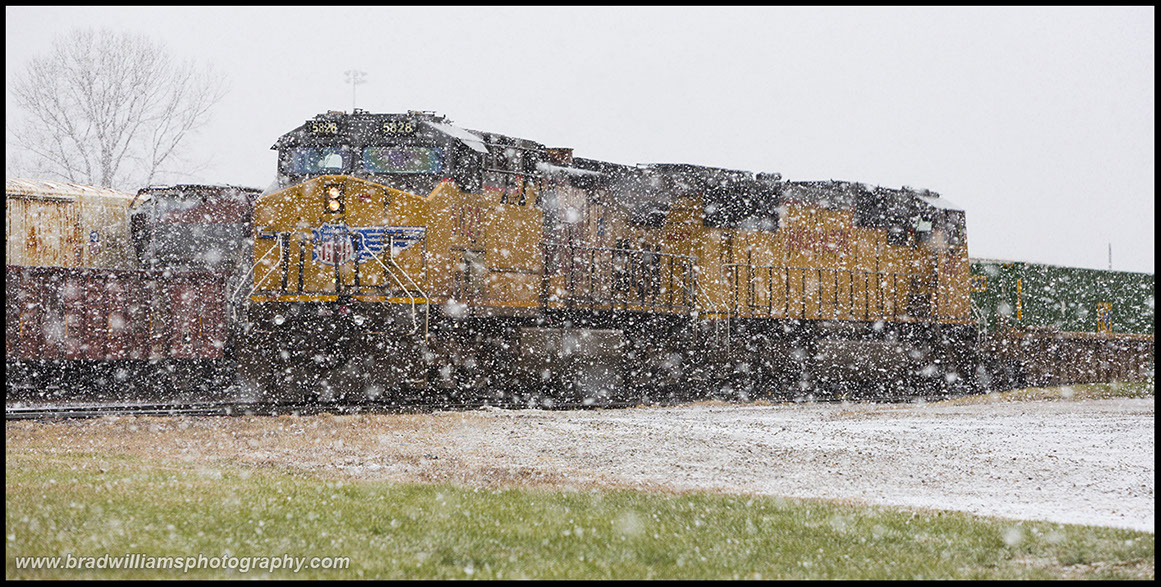 7. A new or clean GE in the old CNW yard, now UP North Council Bluffs yard
8. CN Local power in Council Bluffs
9. A UP Stack train coming out of the IAIS Yard in Council Bluffs.
10. Same UP Stack train coming out of the IAIS Yard in Council Bluffs with a KCS locomotive.
11. The Prize of the set!!! My wife actually took this one... We were driving down the road and I saw the IAIS BICB rounding the corner so I put the camera in her lap and said quick, take a photo. I'd say she did good!
Today 12/4/2016:
12. Downtown Omaha. Not quite sure what local this is, but it backed up out of Gibson with a caboose in the lead and after it cleared the switch it pulled forward and eventually went to Council Bluffs.
13. Downtown Omaha. Same train, showing an older GE here.
14. Downtown Omaha. In this shot you will see the same BNSF trian on the right side of the photo, it waited for this UP train to clear before it could head over to Council Bluffs.
15. CN Road Power left, local power right, Council Bluffs, Iowa
16. A pair of UP SD40-2 that have been floating around Council Bluffs lately. This is in the old CNW yard in North Council Bluffs. There is another 17XX SD40-2 down in the other UP Yard too.
Thanks for looking,
Brad