CN 3270 leads a stacker north at mid Duplainville with CN 3265 assisting mid train.
CN 2329 SB Manifest gives a wave crossing Hwy K at North Duplainville.
CP's only west bound daily stacker 199.
CP re built 8119 leads 804 axles ( 198 Loaded Potash Cars ) east with mid train.
Today's CP 281 West runs with a pair of UP's for power.
CP 287 West has one of the re built SD90's ( now SD70acu ) 7006 leading.
The Empire Builder #8 on the CP runs east.
A rough looking CN 2298 heads into the siding at North Duplainville.
Didn't have to go to the beach to see a Topless one today.
Actually, this was my 1st catch of the day.
It's the west bound Weston coal loads on the UP's Adams sub.
2 up front and one pushing.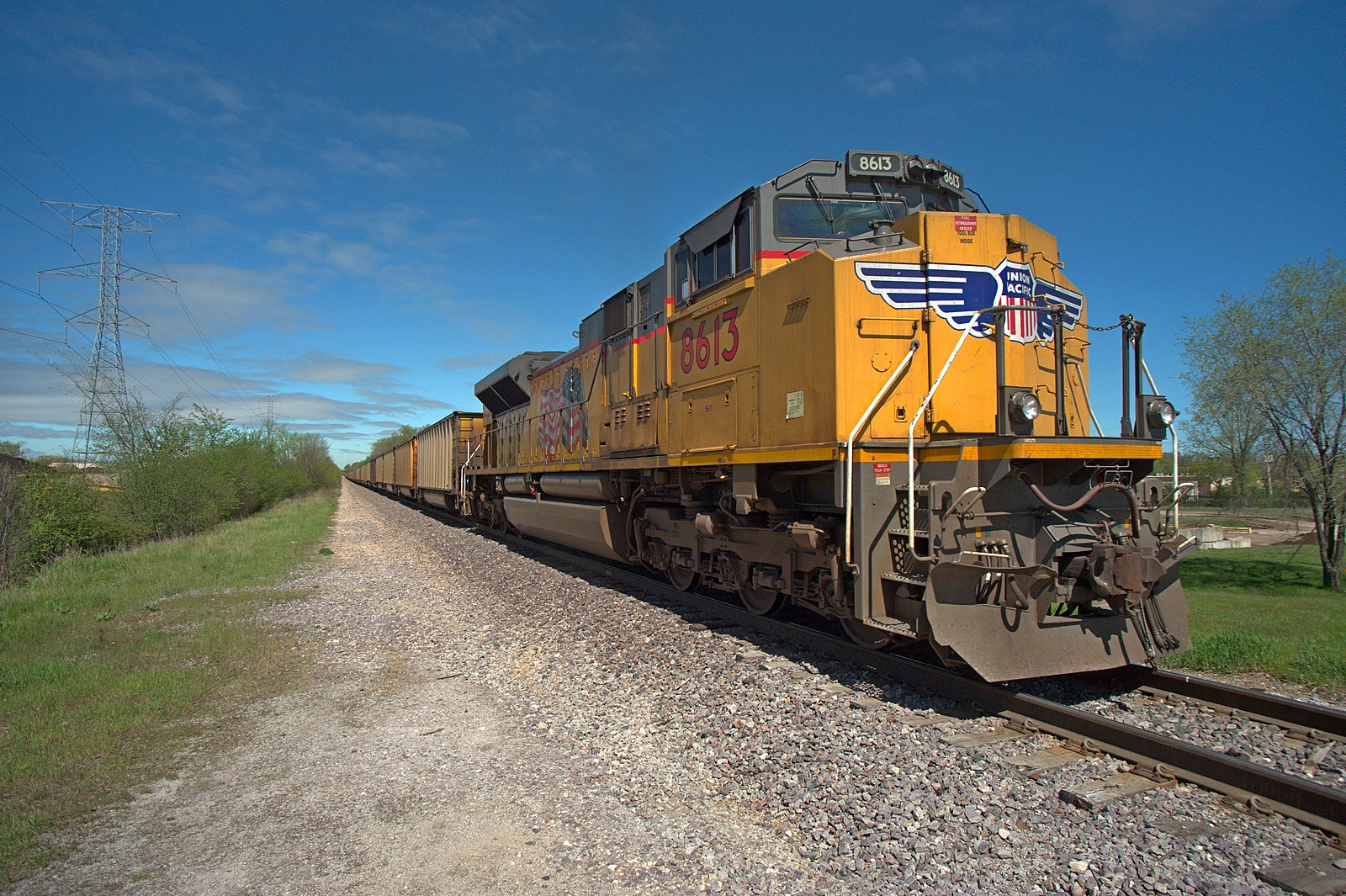 Last edited: