Bonjour,
welcome the fourth installment of my Tour de France: Angers und Le Mans.
Angers
Currently, Angers has one line. But expansion of the network is under way
The trams are white with colourful stripes. After leaving stop "Gares" this tram heads downtown.
A got this one jst in time before it "hid" behind the pole
Pictures from the vicinity of stop "Verbeau". The tracks on the right lead to the depot.
My favourite picture from Angers: Colourful tram under blue skies with some green and brown.
I cannot resist trams on bridges ;-).
Angers is another city that uses APS in the city centre. Additionally, trams have to single track between "Molière" and "Ralliement" stops
A view from afar on a tram approaching "Molière"
The cathedral St Maurice reside upon the hill
Nice mix of old stones and modern, see-through roof: The "Galerie David d'Angers"
A real eye-catcher: The Theatre
The sightseeing highlight in Anger: The Chateau. I went there a few years back, when I visited friends in Nantes. It houses a
giant tapestry about the Apocalypse
. This tapestry is worth a visit. So, when you are in Angers: Go and check it out.
In the mood for some relaxaing with plants and water? Try "Jardin de Mail" gardens near the town hall.
As I knew Angers quite a bit from a former visit, I only went there for the tram. Later that day I hopped on a train to go to Le Mans.
Le Mans
Le Mans has two tram lines. For me, the paint job ranges somewhere between copper and rusty red. But with some green background, this looks pretty good (pictures taken near stop "St Martin").
Just two words: Tram and bridge. In the foreground the remains of a former stone bridge.
Pretty steep decent from stop "Republique" for line T1
or uphill climb from "Eperon Cité"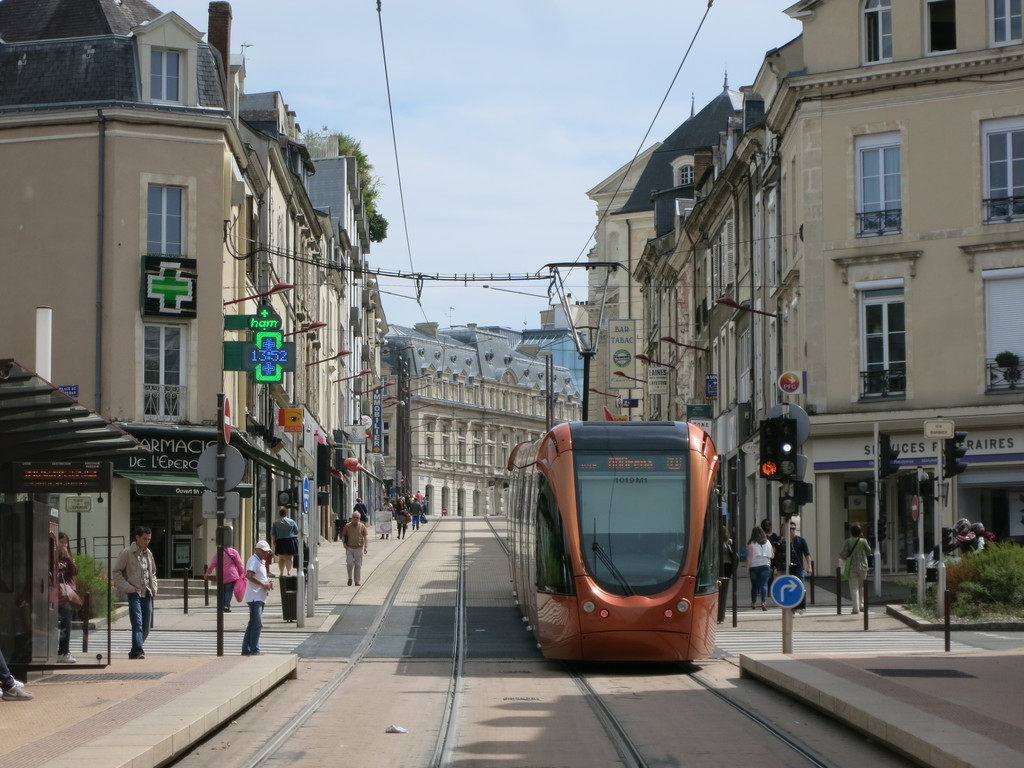 This stop is close to the old town, which has a quite a hughe number of little passage ways and narrow streets. Additionally, houses of different types of architecture. Strolling around there, it a lot fun. The best way for orientation: Look out for the cathedral.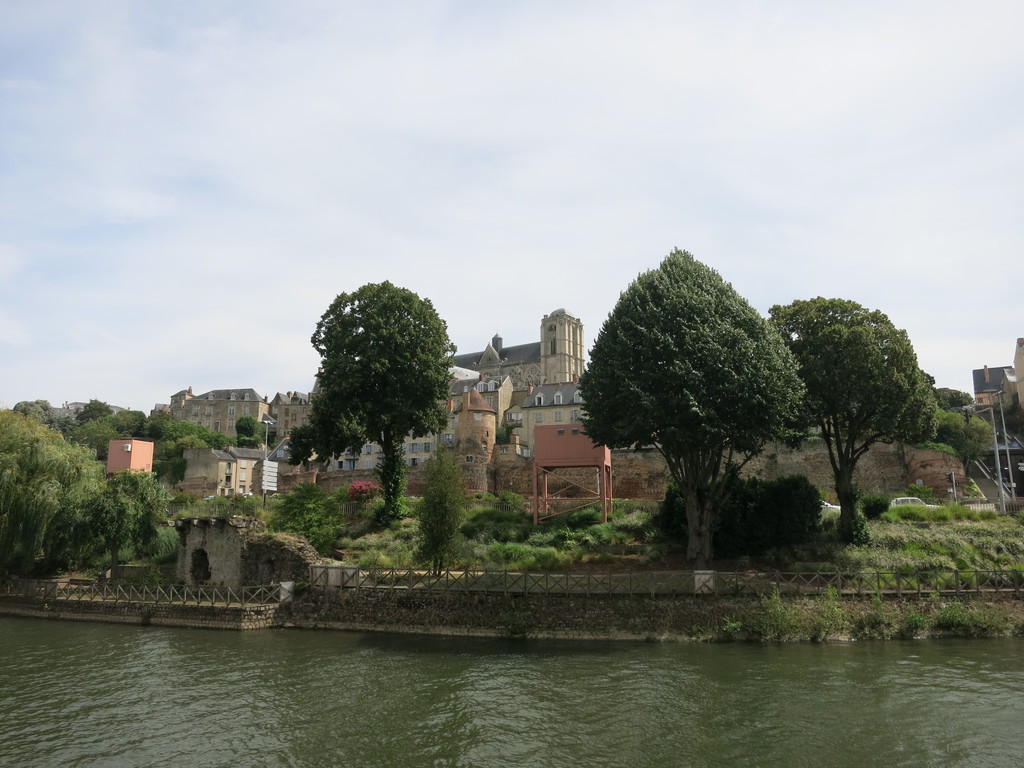 Getting closer look
Inside, several awesome stain glass windows. I really took a liking to these little devils
The tram stop "Jacobin" of line T2 is close to the cathedral. This tram has just left the stop and heads towards the railway station.
The roof above the platforms of Le Mans station reminded me of tents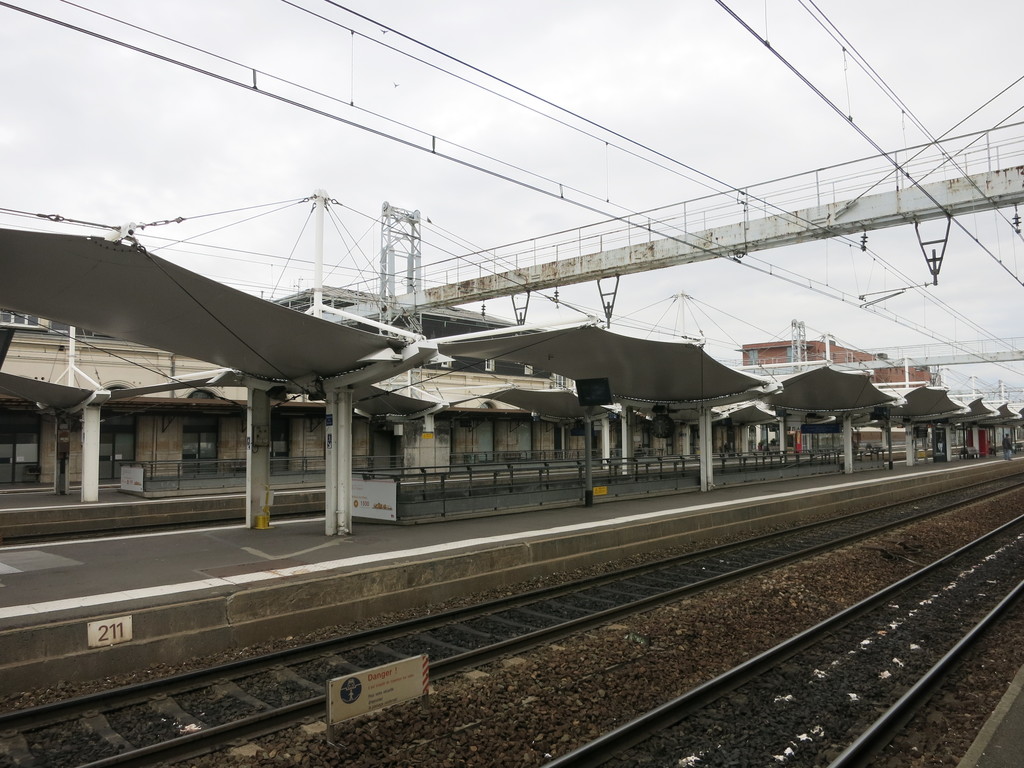 From Le Mans I went back to my hotel in Tours and headed further south the next day
Salut
Charly