Hi,
To the previous part of the series:
Eritrea 2018 - 14: Final Steam Morning (50 p.)
http://www.railroadforums.com/forum/index.php?threads/eritrea-2018-14-final-steam-morning-50-p.14173
Video for this series:
Map of the mountain section:
https://en.wikipedia.org/wiki/Eritrean_Railway#/media/File:Eritrean_Railway_Map_of_March,_1998.svg
October 27 2018
Our double header consisting of Mallets 440.008 and 442.56 steamed out of tunnel 23 Saturday afternoon.
The group subsequently changed to the other valley side.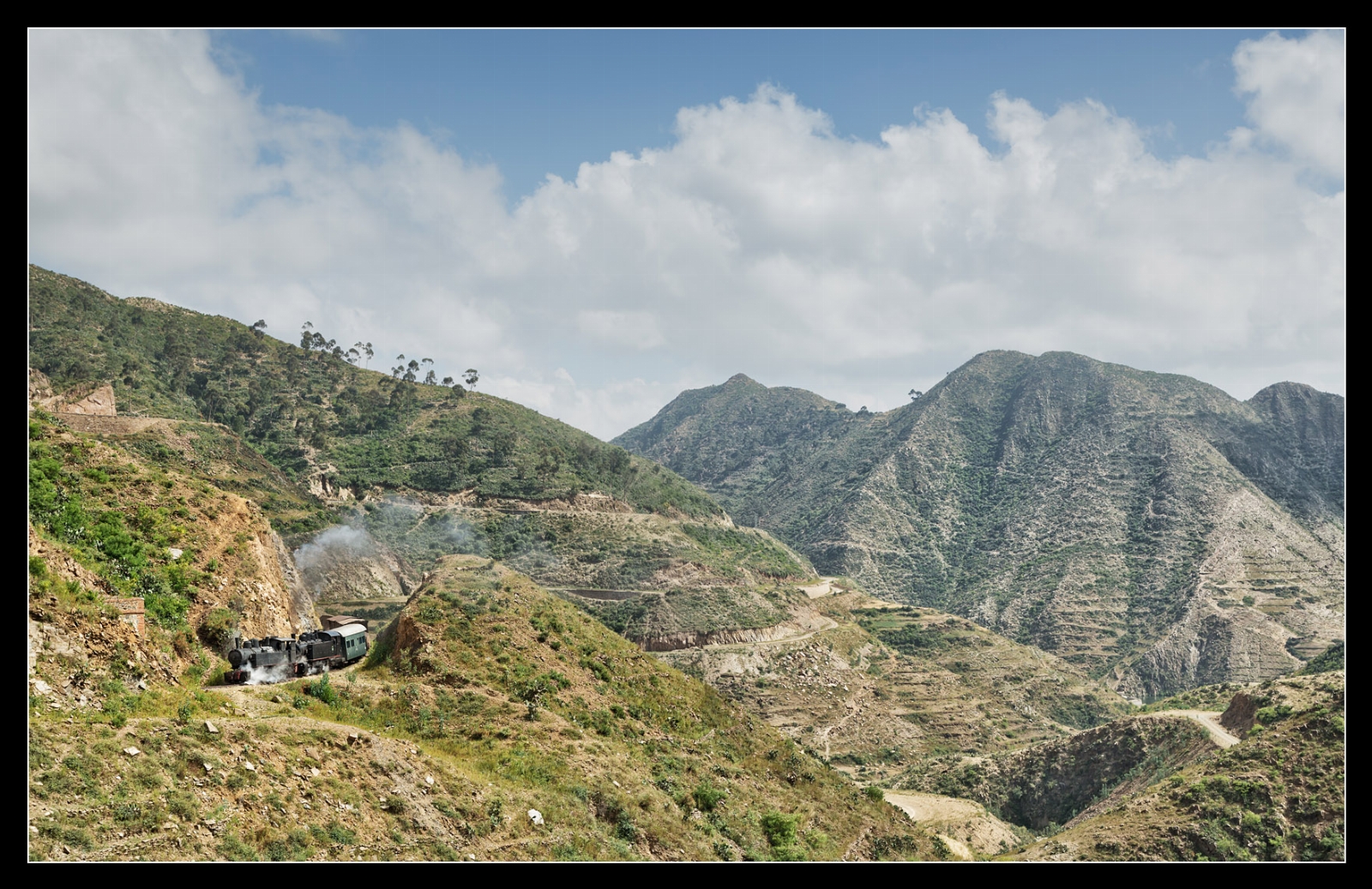 Out of tunnel 24, the train negotiated the curve I already had captured in the evening mist on the first full photo day. Of course once more with the nicest kids in the area.
We continued to the entrance of long tunnel 27.
I left a bag full of stationery here, so someone lucky may find it.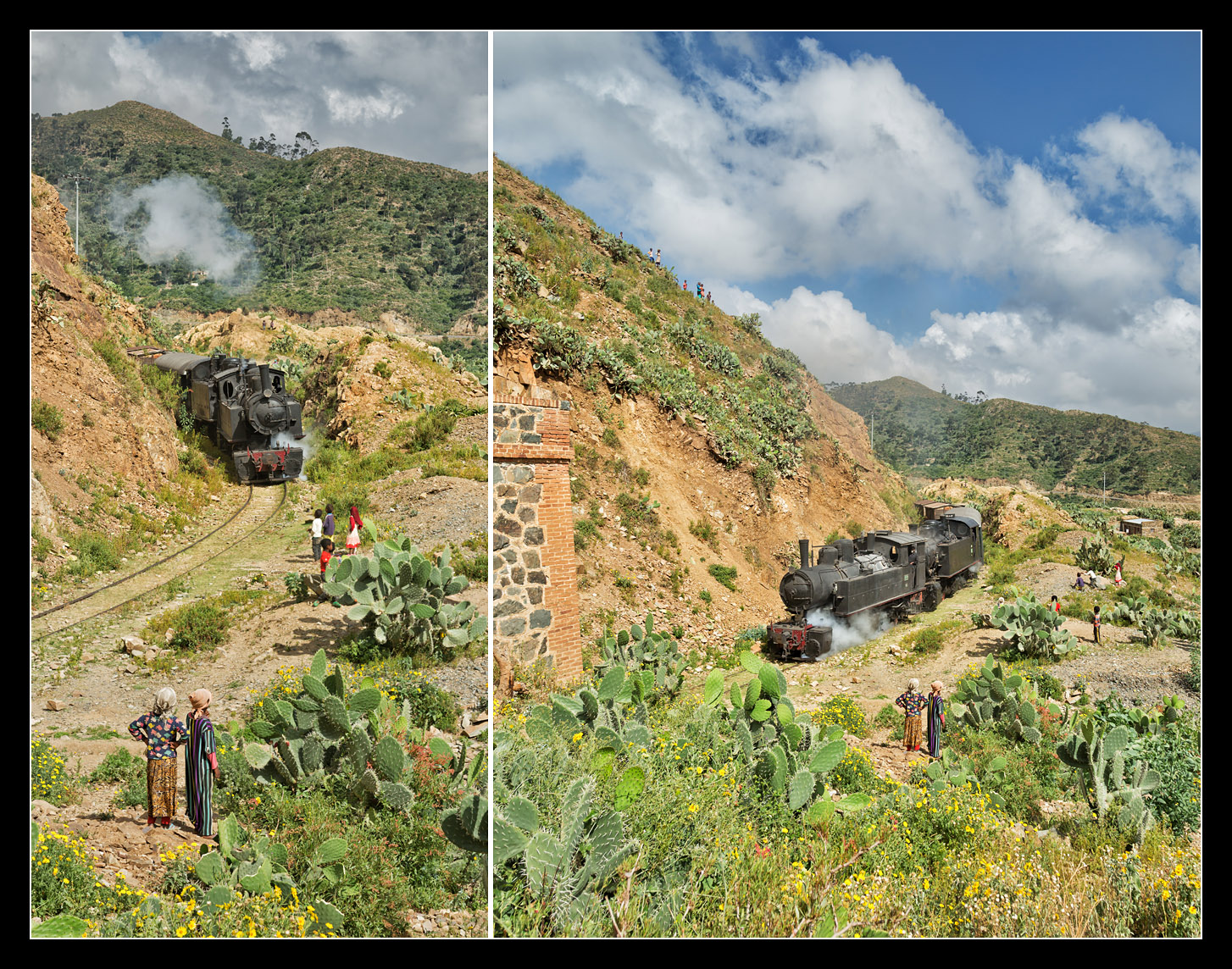 Next, a highlight of the trip: several double header run-pasts through Devil's Gate.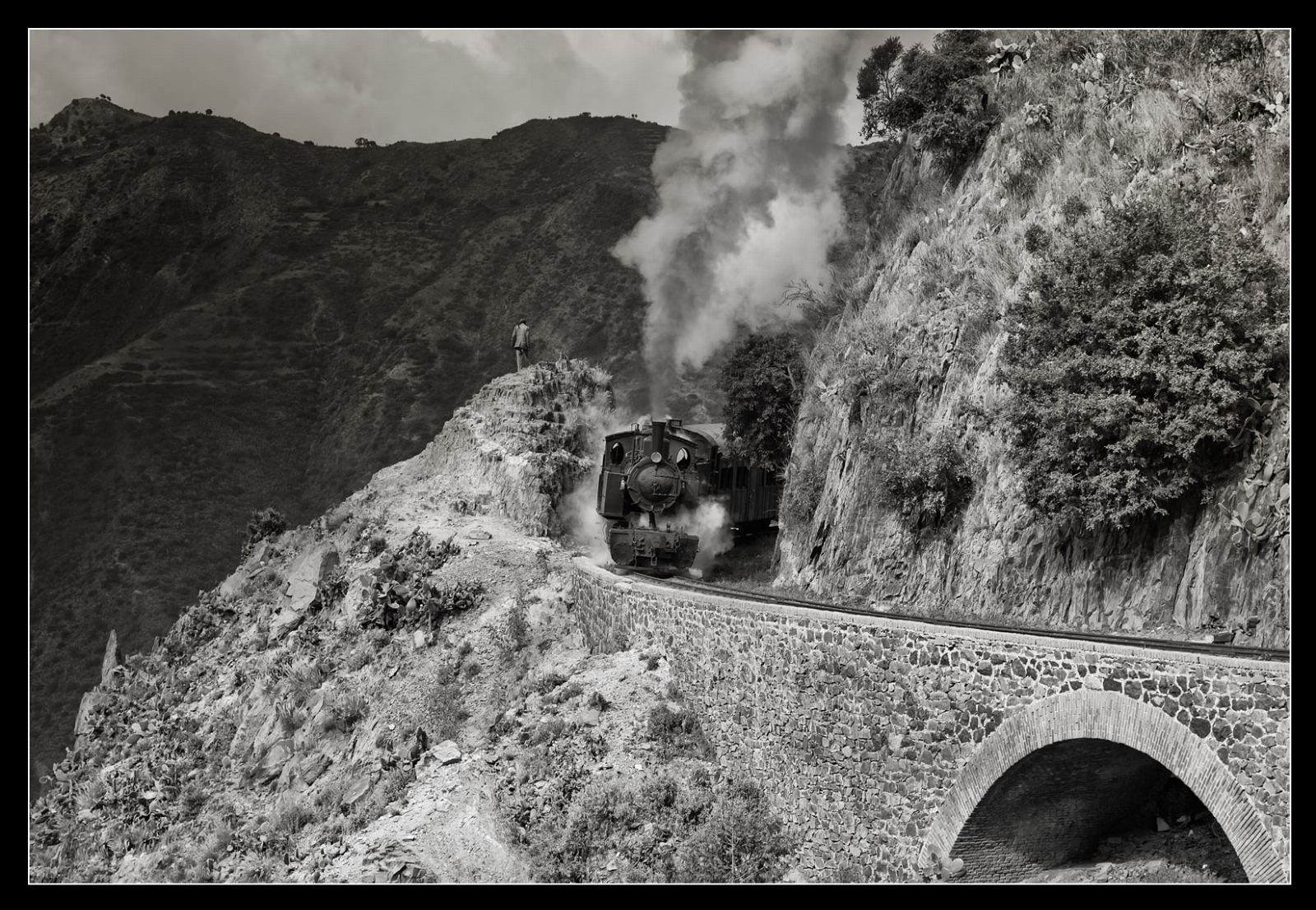 Yellow canisters everywhere.
These "hats" are traditional covers for storage vessels.
An ant trail led straight across the terrace in front of the house. The two Mallets thundered past again soon, things went more smoothly with twice (or rather four times) the power.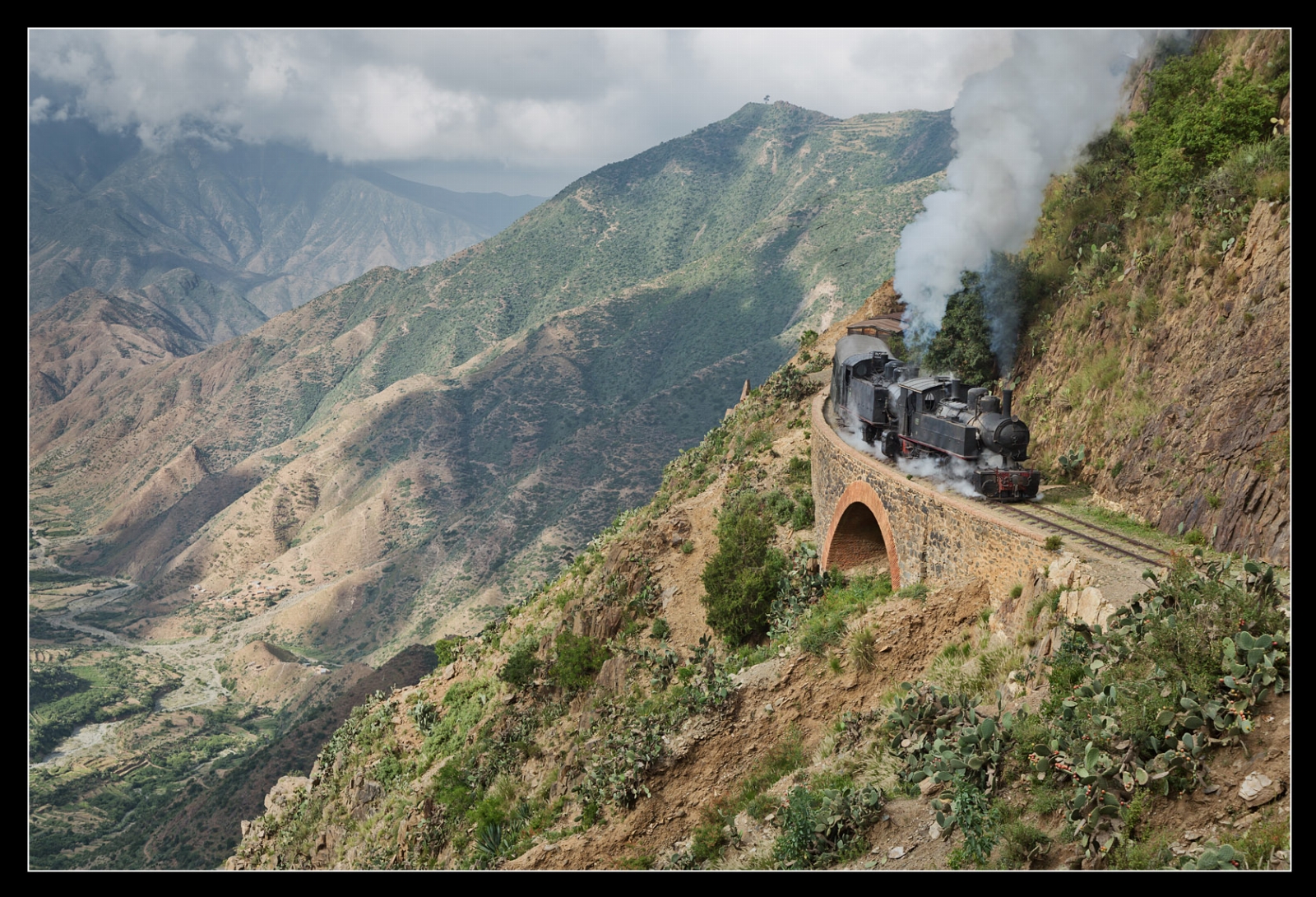 Rolling back did not look bad as well.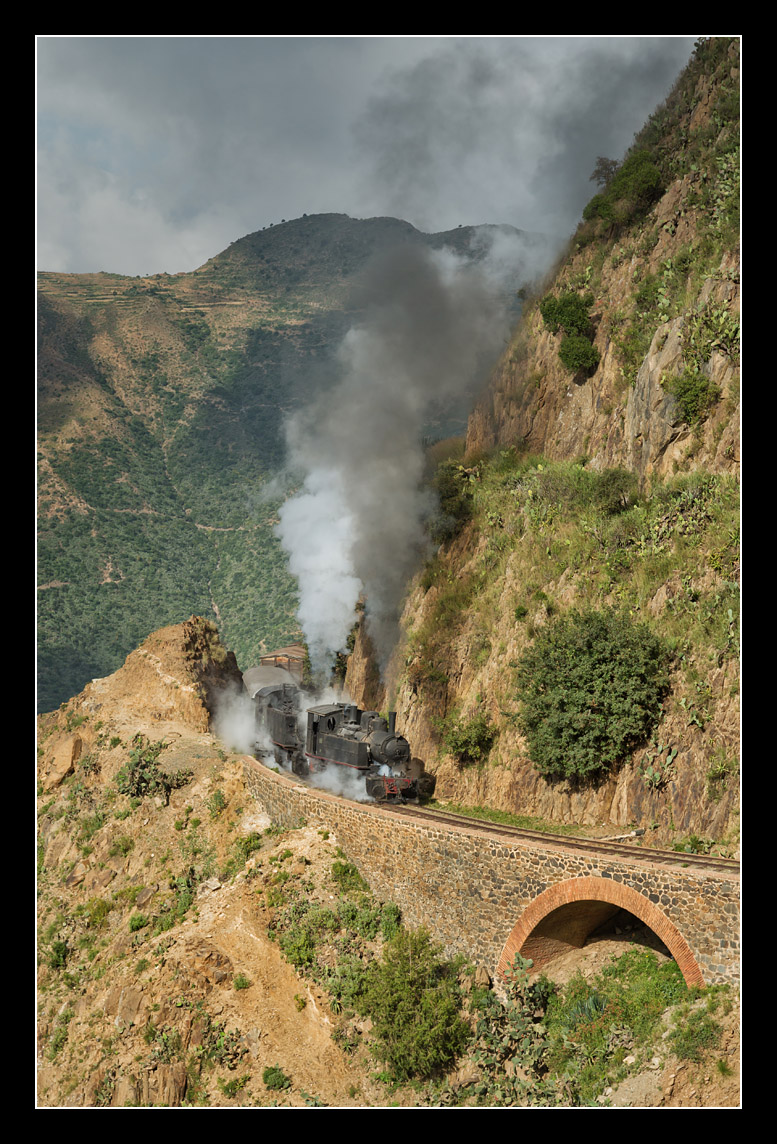 Perfect spotlight.
A double Mallet panoramic view of Devil's Gate as good-bye.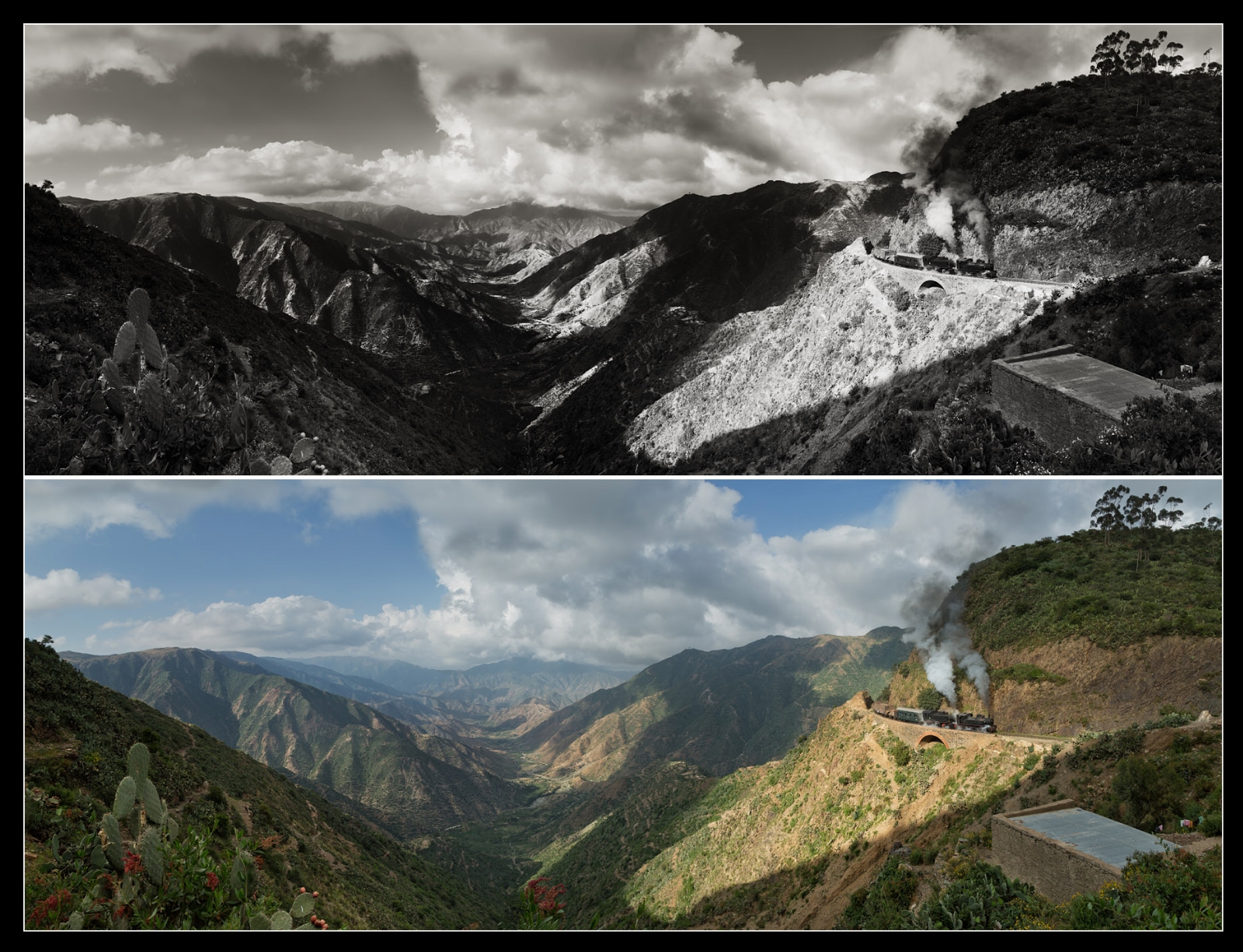 Next stop: 4-arch viaduct. News spread at a running pace.
The first run-past.
A bit further downhill for the second one.
That way a dynamic panorama of the silhouette could be captured.
Inside the passenger carriage with the train manager before the group boarded. The image is real, only a double exposure for the view outside to the left.
The children living in the mountainside villages turned out to be "vertically mobile". The winner of my bag - perhaps he already has opened his own unofficial stationery shop in the meantime.
Notice the F.S. inscription.
We got off at the horseshoe curve where we had encountered the wedding party on the first afternoon of the trip. This time I climbed up the hill.
It paid off...
In the background to the right: the bridge on the lowest level towards Arbaroba where we had taken photos Friday morning.
The whole curve.
More mist came in.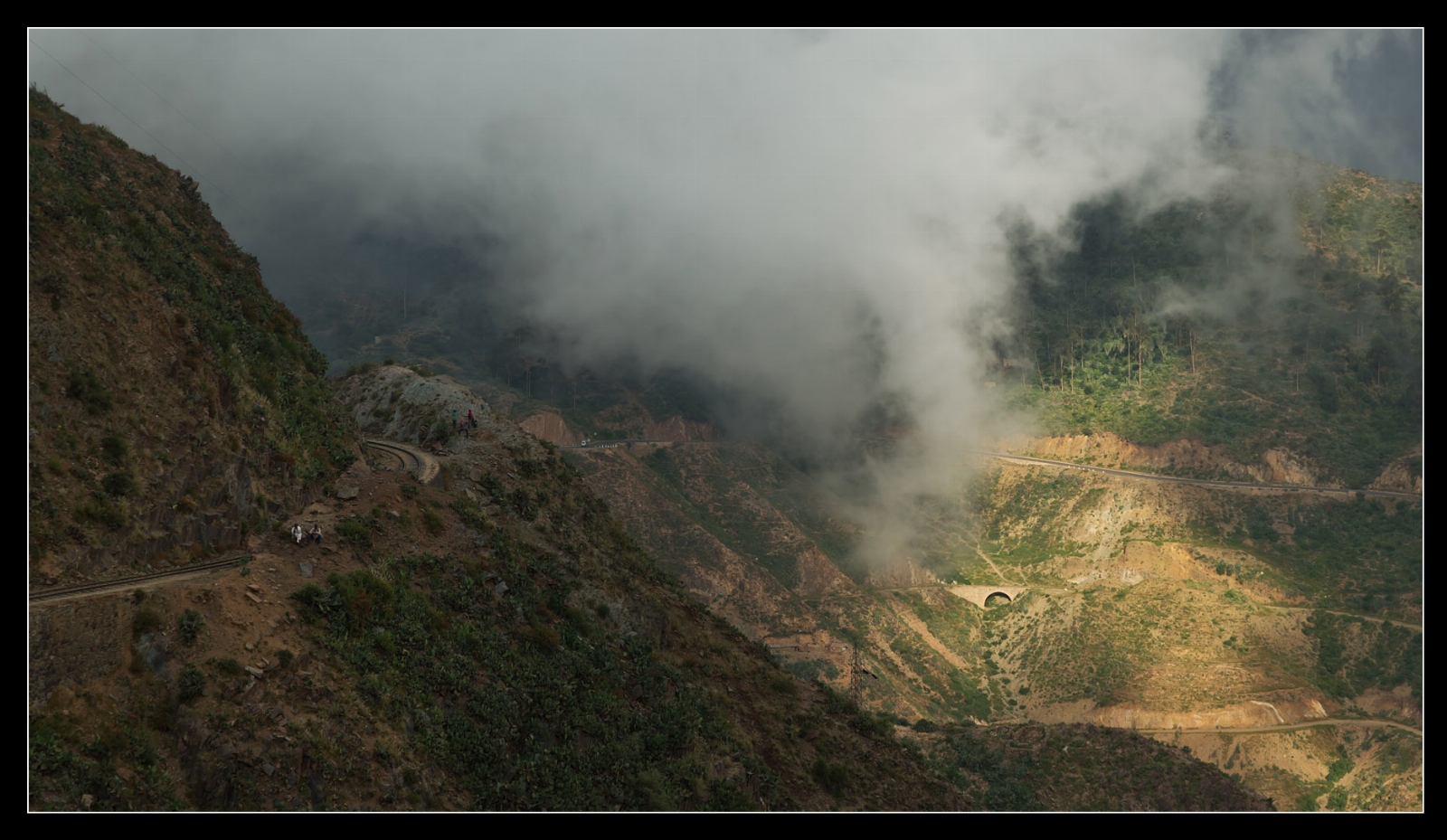 Leading to this gigantic spotlight mood.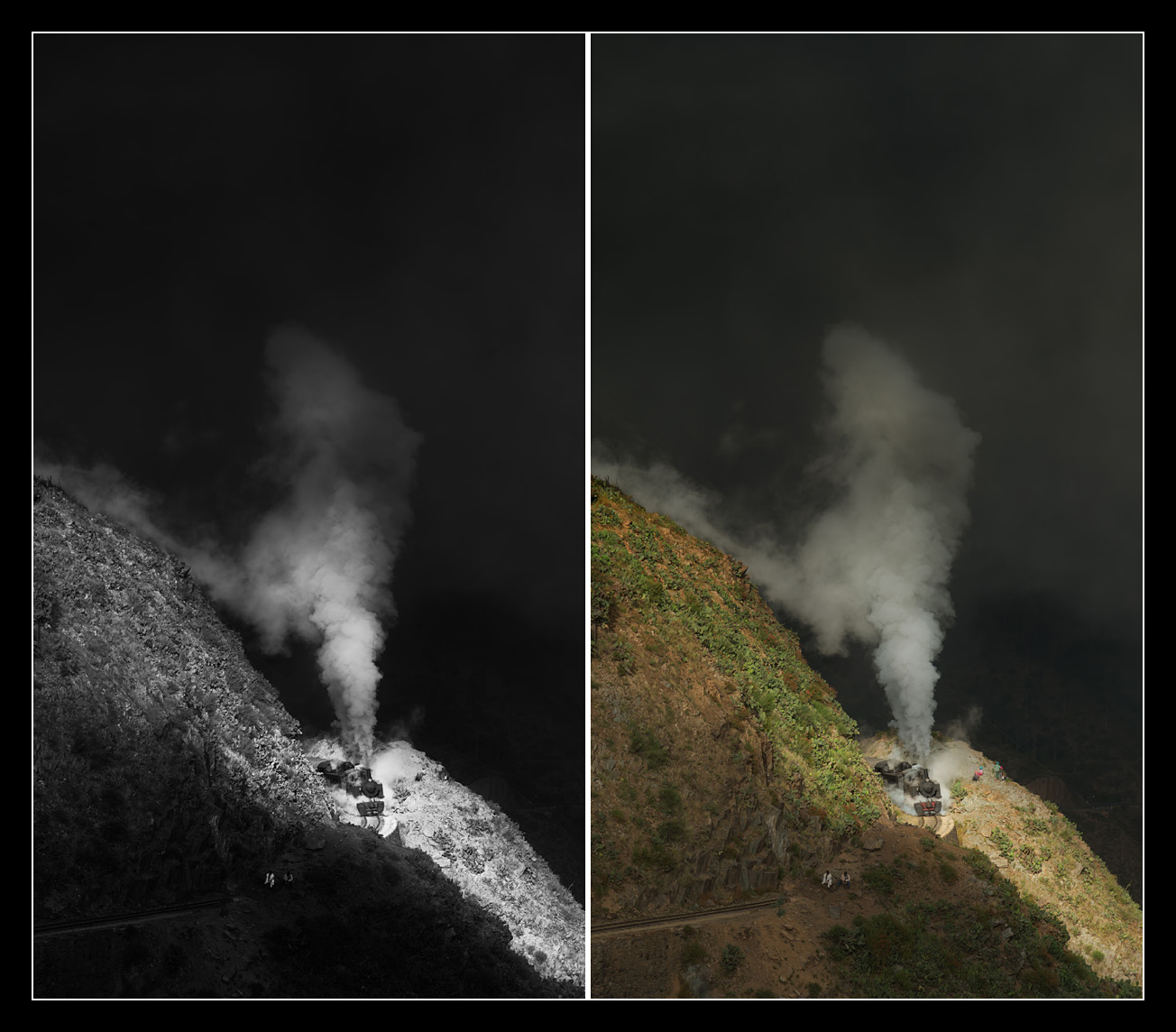 It was time to climb down again.
Next spot: mountain range viewpoint.
Through the forest, already with longer time exposure,...
... as I had planned a series of panning shots.
Last stop at the kilometre 115 loop above Asmara.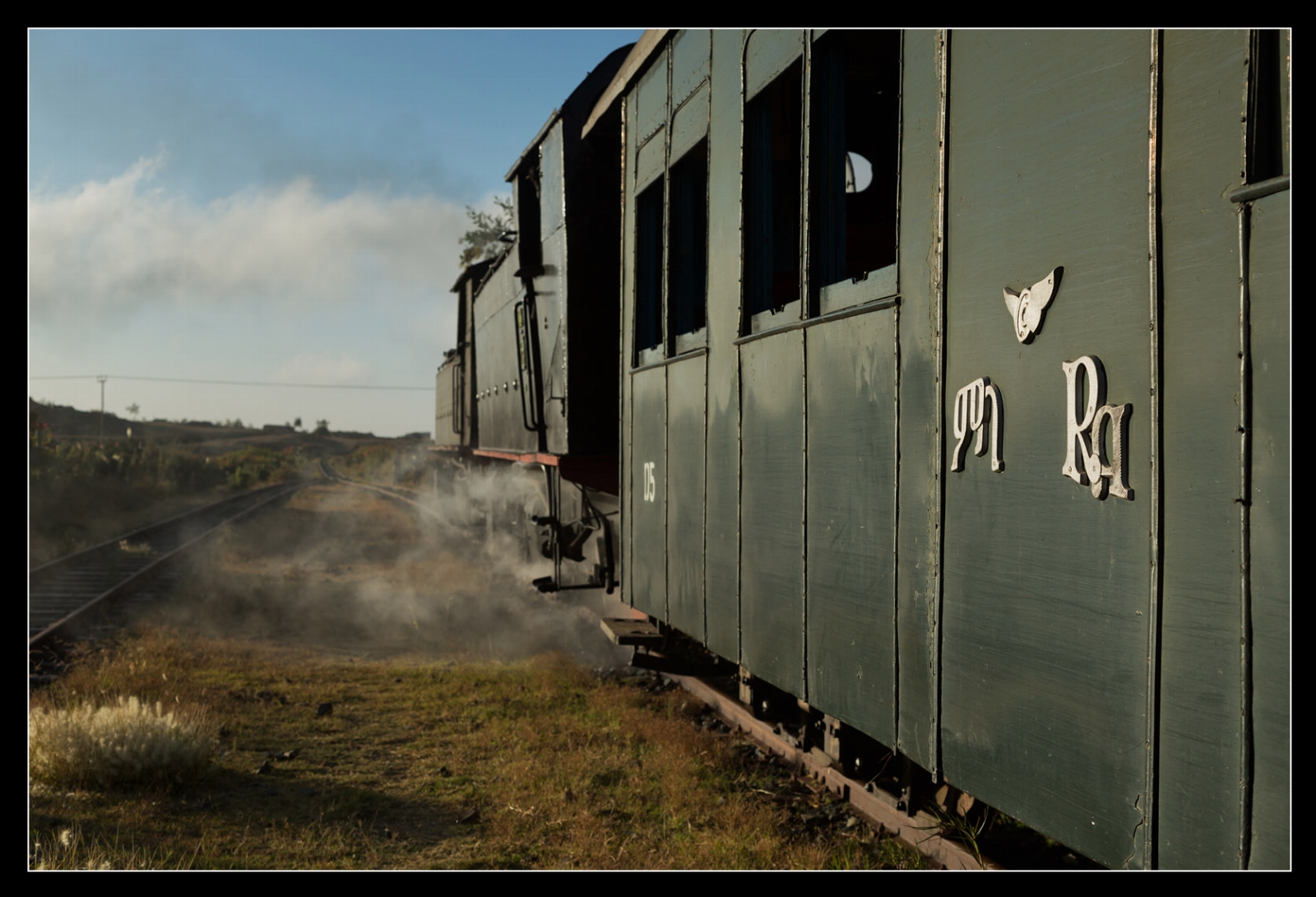 Time for a shadow-selfie as the train rolled back.
Final run-past below the antennas.
Downhill past the pond.
Through the station yard gate.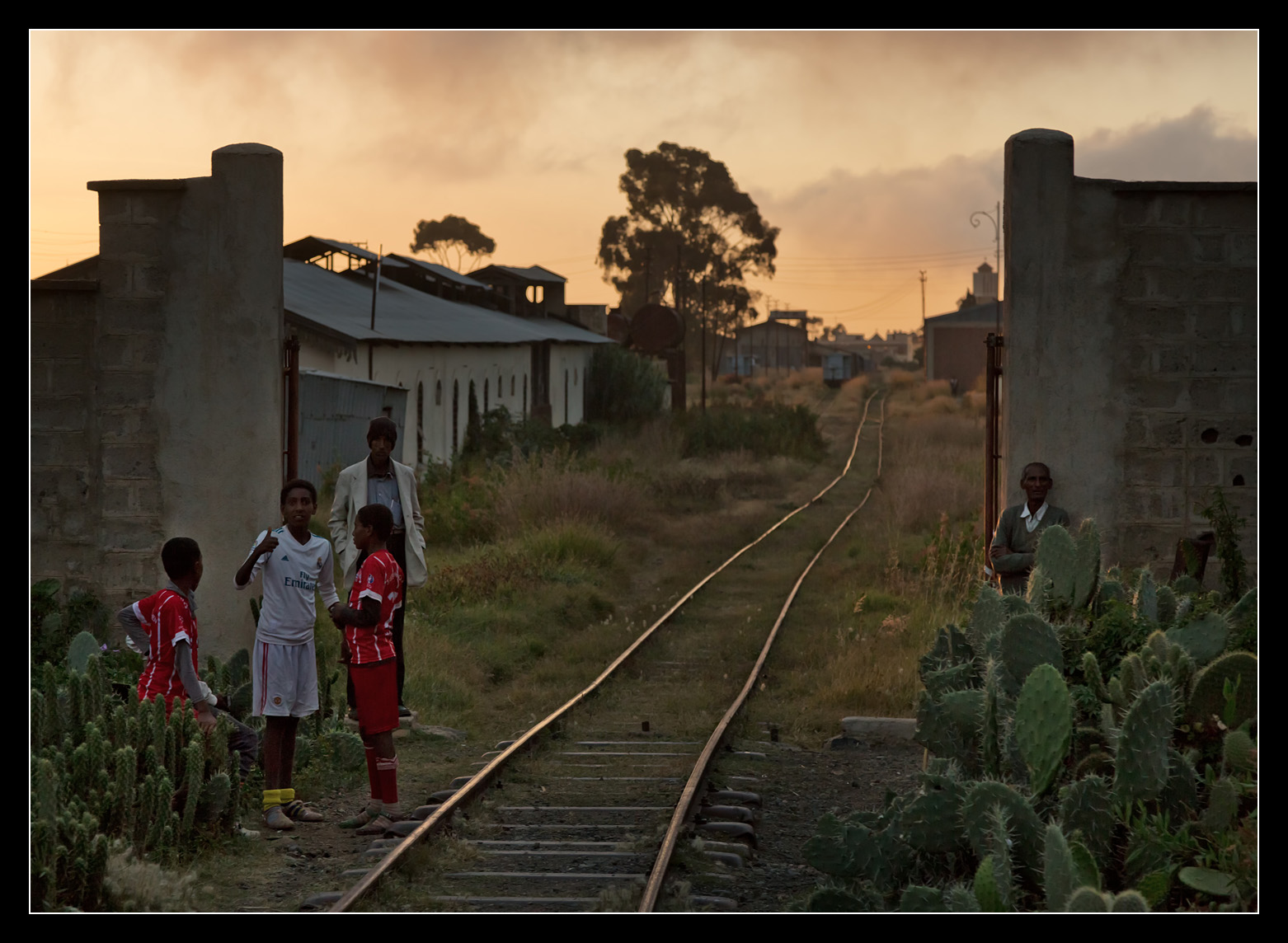 Where the local/global junior football team was waiting.
Sunset with campanile.
Arrival of the train.
Next time, we say good-bye and start the journey home.