Bonjour,
I used the return of a business trip for a one day visit to Lausanne. Among some sightseeing I wanted to take a look at the only Métro system in Switzerland
The Métro network has two lines: m1 is more or less a "normal" tram, whereas m2 is a fully automated, rubber-tired métro line
The m2 uses rubber tires because the line is pretty steep. The southern part of the line was a rack railway before it became part of m2.
The stop "Gare" under Lausannes railway station give a pretty good impression, how steep the line is
Two trains at the southern terminus "Ouchy"
The platform of stop "Ouchy". As most automated subway lines, Lausanne has platform doors.
Only three section of the line are above ground. Some impressions of the section between "Délices" and "Grancy". A train leaving "Délices"
View from the roof top of stop "Délices"
Quite nice after dark
The following images where taken from the bridge that can be seen in the pictures above. View is in the direction of stop "Grancy"
I guess this is the most well-known Métro-motif in Laussane: m2 below the "Pont Bessières".
My favourite is the triple consisting of the bridge, the Métro and the cathedral
Nice eye catcher: The cathedral at night.
The last above ground section is the approach to stop "Sallaz". View from above the tunnel exit
Alternative view from the other side of the road.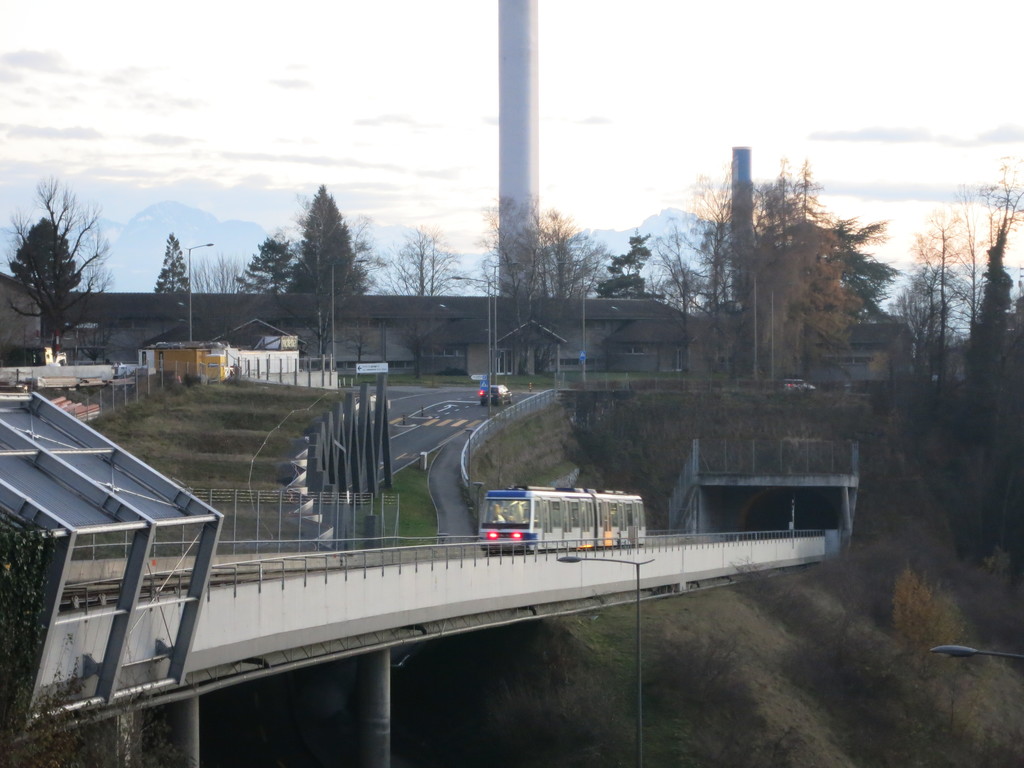 When you use the stairs at stop "Ours" instead of the elevator, you get an impression, how deep below ground the station is. View from the stairwell unto the platforms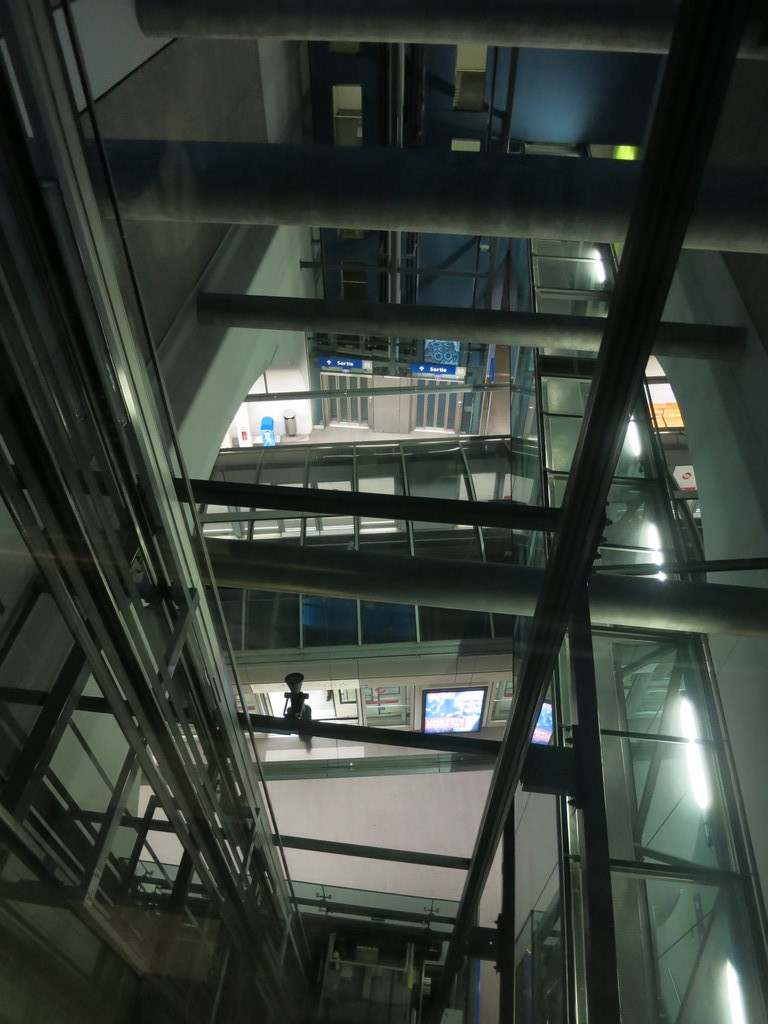 Nice gimmick: As "Ours" is the French word for bear, an illuminated bear claw print is embedded with the rails of the northbound track.
For completeness sake a few snapshots of the other line m1. Terminus "Flon"
"Flon" again: This time with a train ;-).
Train at stop "Montelly"
Some practical information: I was in Lausanne on a Sunday. The m1 was running with 15 minute headways, m2 had 5-7 minutes. There are no barriers that block the entry to the platform. A day ticket for bus and métro in the greater Lausanne region costs 9 Swiss francs and can be purchased at a ticket machine. The machine accepts credit cards.
Lausanne itself is pretty nice, with the lake "Lac Léman" and the houses stretching up the mountains.
The morning mist over the lake clears and reveals the Alps
Nightfall at the lake
Quite impressive Christmas lights at a hotel (next to stop "Riponne-M. Béjart")
The portal of Lausanne railway station
While I waited for my train to Germany, a took this picture of the canopy that spans the platforms.
This wraps up my little trip report. I hope you liked it.
Adieu
Charly