Nice tribute by Jim Wrinn in Trains Magazine.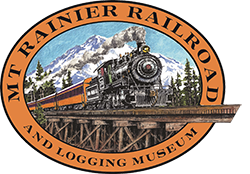 Trains magazine offers railroad news, railroad industry insight, commentary on today's freight railroads, passenger service (Amtrak), locomotive technology, railroad preservation and history, railfan opportunities (tourist railroads, fan trips), and great railroad photography.
What we lost with the Mount Rainier Scenic Railroad
The railroad was the West Coast equivalent of West Virginia's Cass Scenic Railroad. Both reek of fresh cut timber. The presence of log cars, and wood shavings on the ground just added to the atmosphere. When the railroad staged an event that included a meet at Park Junction, it was like stepping back to the early 20th century when steam was king and deforesting America was in its heyday. We lost a real glimpse into that world.
Last edited: