My very first post here.
I am curious as to what these rail-cars are and what they would haul; can anyone identify them and enlighten me as to their special purpose ?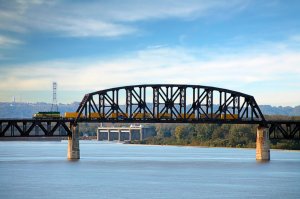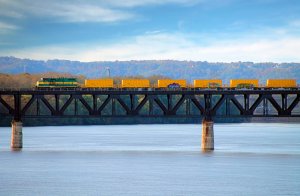 Please forgive the image quality as my wife took these from inside a hotel through a very thick and filthy glass window.
Louisville & Indiana Railroad on The Fourteenth Street Bridge crossing the Ohio River, 25-October-2016 at 2:53-PM prevailing time; locomotive is GP-11 #1803.
Thanks for reading.