There was no chase this weekend. The 303 ran Saturday night and tied up north of town at Coop. All I had to do was keep the scanner on and wait.
Sunday the 105 crew was sent to fetch 303. To get to their yard in Kalamazoo, they would have to cross Amtrak's Michigan line and then make a reverse move onto the Michigan line. This gave plenty of time to catch a couple Amtrak moves.
351 at 11th St.
365 leaving Kalamazoo. The lucky passengers are on 365. The next westbound (353) ends up stopped along the country side for eight hours with a locomotive failure.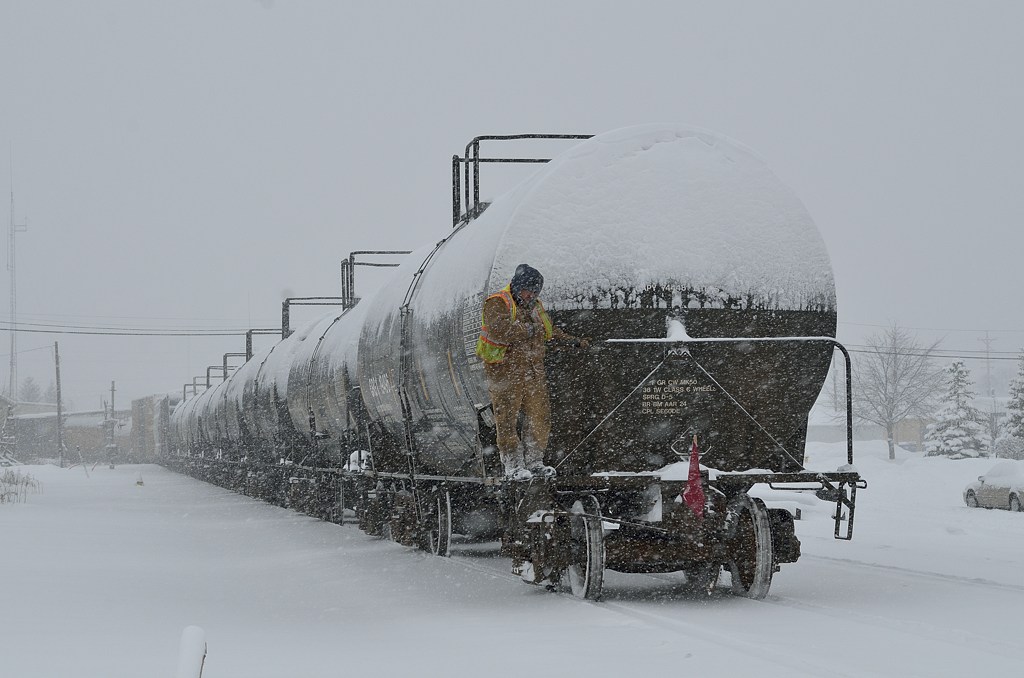 The reverse move to Gerhart Yard.
The power passing Harris on the Michigan line.
The power crossing the Kalamazoo River.