Hi,
To the previous part of the series:
From the Southeast '16-'17 - 31: Sofia - Iron Gates (50 p.)
http://www.railroadforums.com/forum...outheast-16-17-31-sofia-iron-gates-50-p.13402
The video for this part:
October 30 2017
Shortly after 11 a.m., I walked to Orșova station bustling with peaceful doggies.
IR 72 Bucharest - Budapest arrived at 11:47 just 30 minutes late.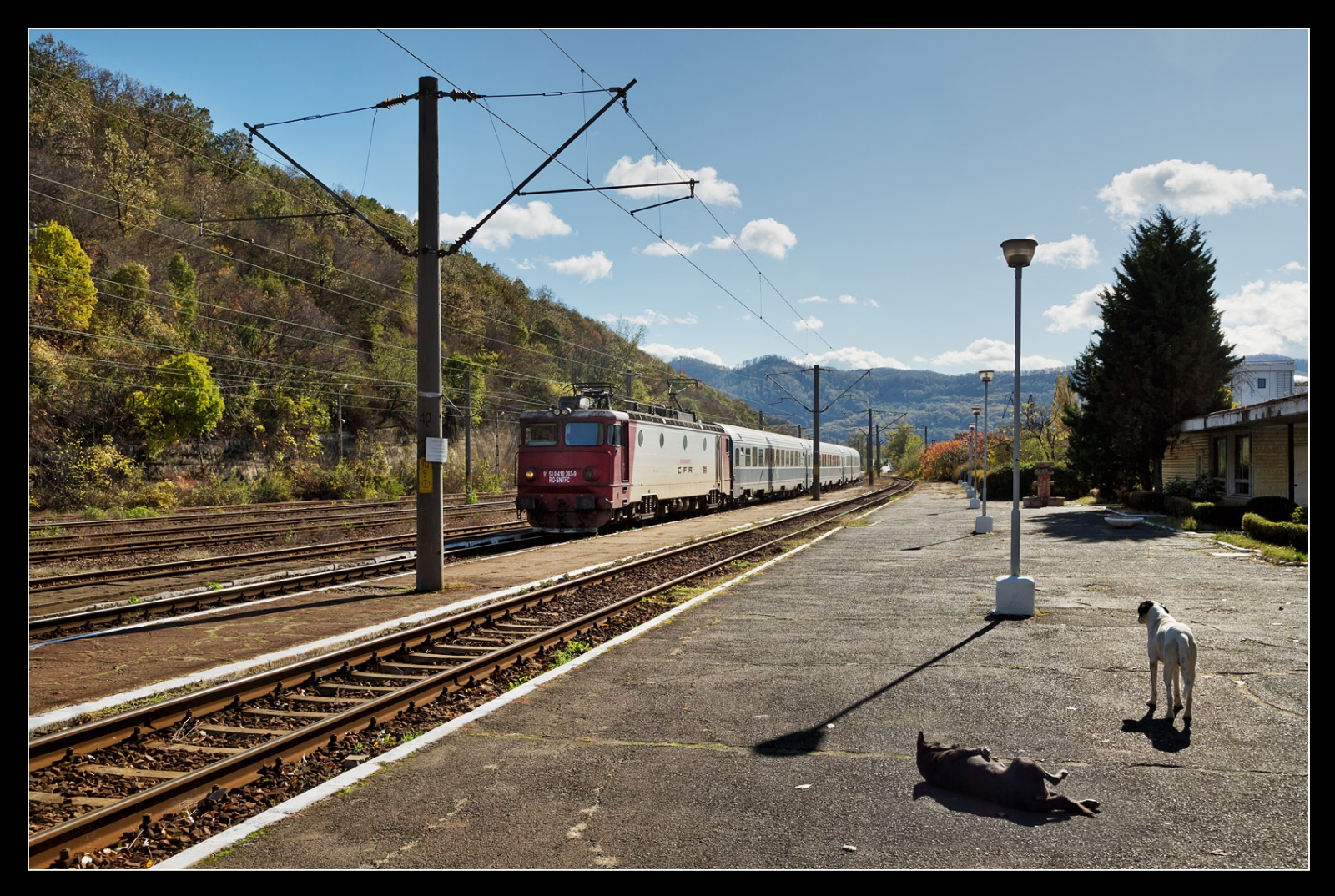 The rail line leaves the Danube valley, and the train accelerates to at least acceptable speeds. We reached Timișoara around three o'clock, I took a cab to Hotel "Excelsior" in Strada Romulus and soon set off on a first city walk.
The streetcars predominantly had arrived second-hand from Bremen:
http://transphoto.ru/list.php?did=738
More about the tram operation (in German, please use browser translate function):
https://de.wikipedia.org/wiki/Straßenbahn_Timișoara
Wegmann GT4f #3529 has been converted to one of the modernized "Armonia" units in 2018 since this picture was taken. Here on Podul - of course - Ștefan cel Mare across Bega River.
Bulevardul General Ion Dragalina towards the Northern (= main) Station.
A Desiro unit with glorious "Romania" display for its international service to Vršac in Serbia was standing on platform 1 as R 7688 - however, since August 2017 it was no international train anymore, terminating at Stamora Moraviţa.
R 2606 from Arad arrived 10 minutes late.
The western (dead end) tracks are home of the Regio Călători (ex-Regiotrans) Caravelles.
A pair of Malaxas was being readied as R 2236.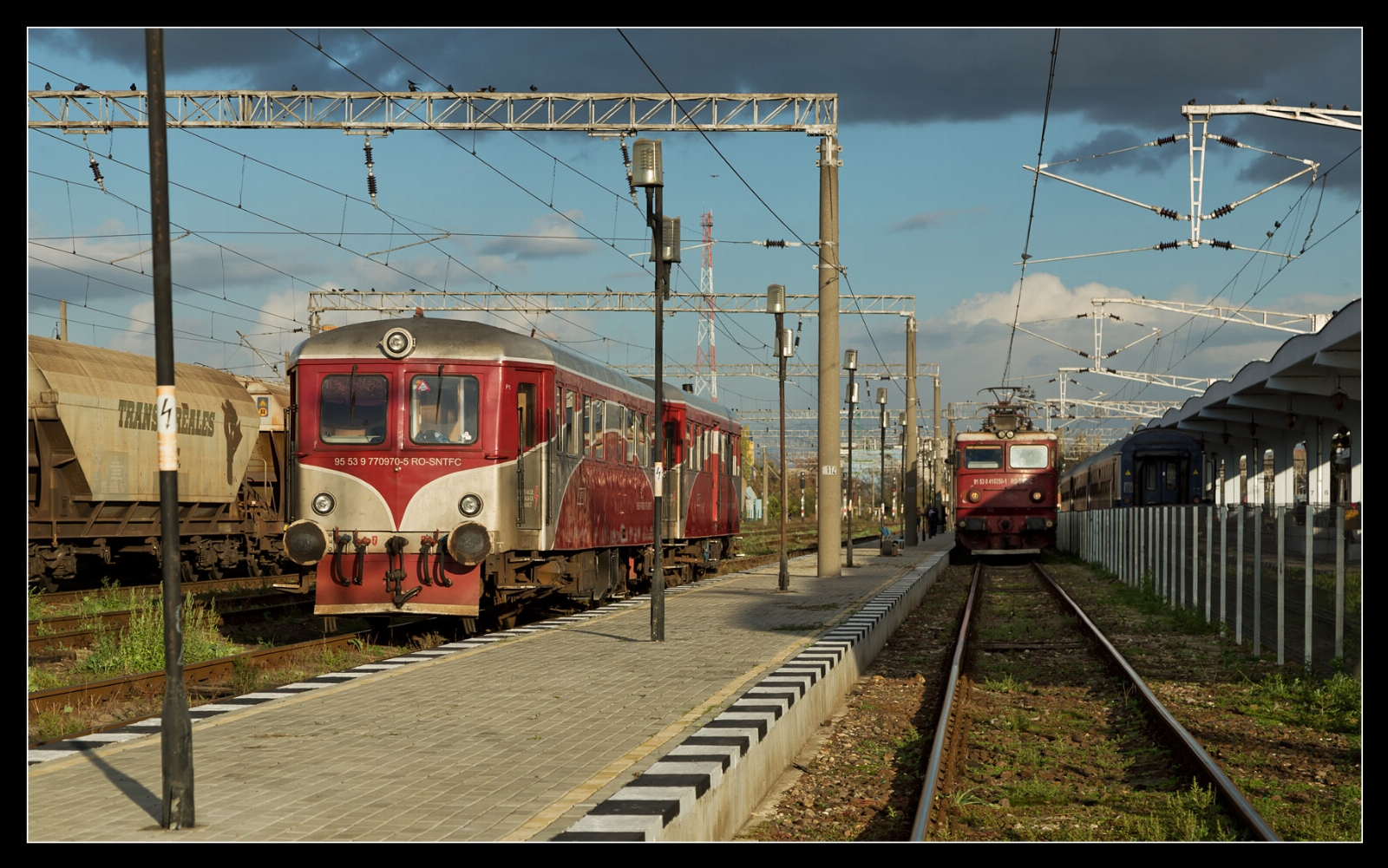 This grain freight with private Sulzer was standing here every day in always differing variations.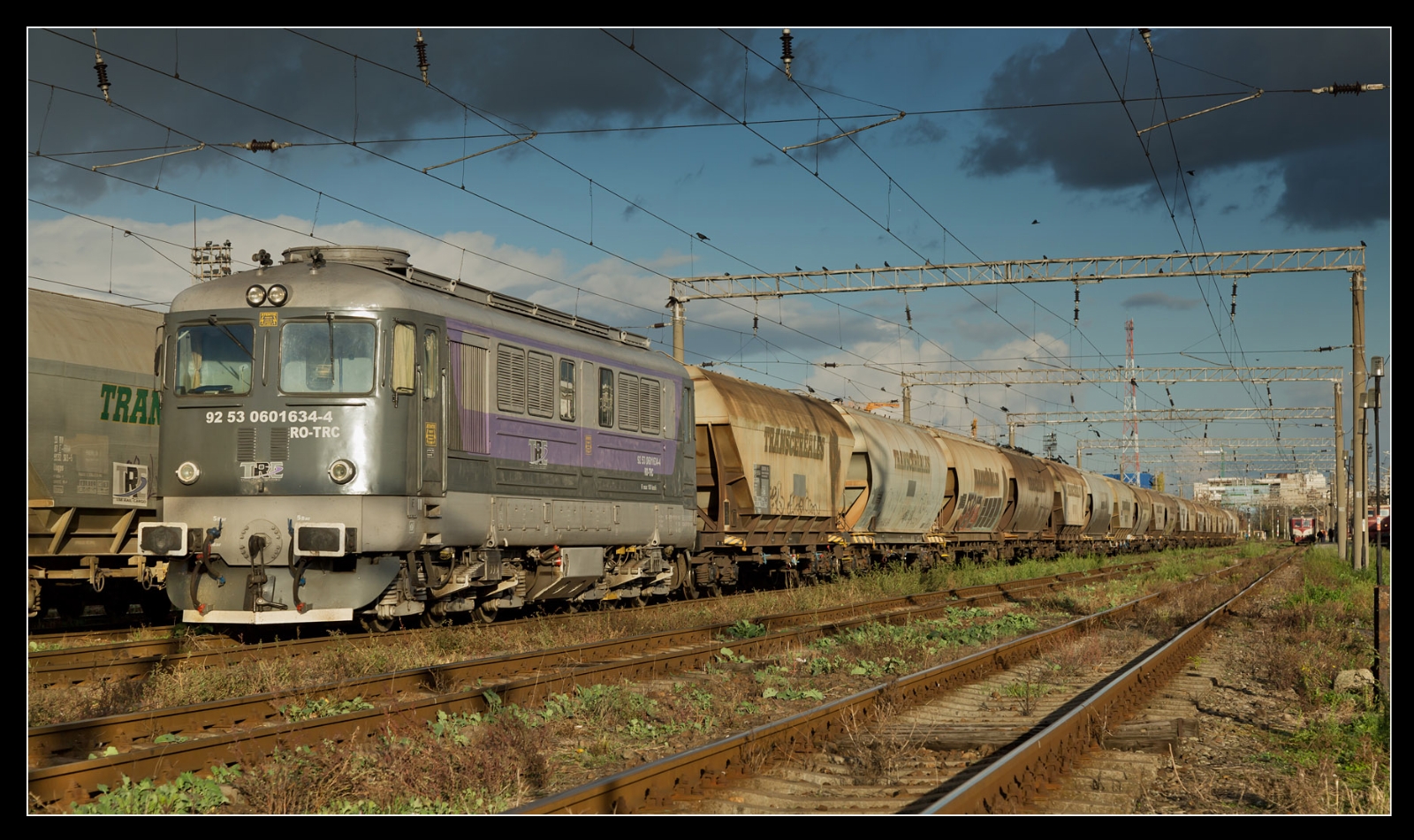 "The Birds" had taken over the city - nowhere else I have seen such dense flocks of crows and pigeons, probably due to the surrounding Banat region agricultural plains.
A layer of clouds slowly appeared on the horizon.
Departure towards Remetea Mică - nowadays this line only sees passenger services up to Giarmata.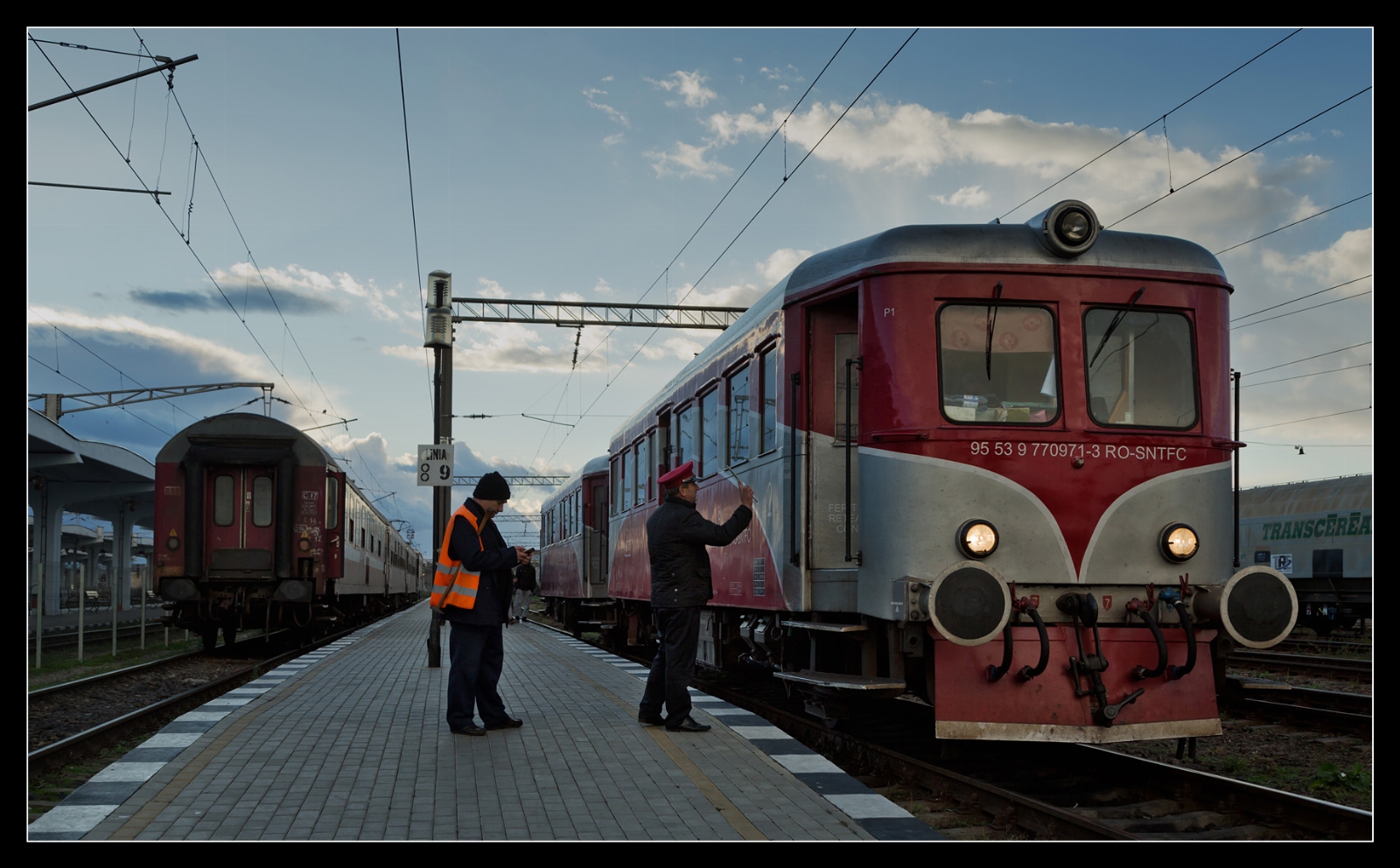 At Stephen's Bridge, the sun shone again.
P class #2013 had been purchased from Munich in 2001.
#3476 is a Hansa GT4c built in 1968, at Timișoara since 1997.
In front of the Catholic church.
A Wegmann GT4f followed by a Hansa GT4c.
Sunset at Piața Alexandru Mocioni/Sinaia stop.
The birds showed up here as well. This Romanian-Orthodox church was inspired by Byzantine style and rather seems out of place.
The birds returned for the last shot of the day.
October 31 2017
The next morning was beautiful and crisp - unfamiliar on a trip which had started with beach temperatures. The quarter around my hotel featured many nice old single-story houses
Hansa GT4c #3461 from 1967 arriving in gentle morning light at Parc Doina/Gheorghe Doja stop.
I always have to chuckle about the city transport called R.A.T.T..
The house entrance in sight.
Probably fits.
Pigeons, wherever you look.
Podul Traian and Orthodox Cathedral in the background.
One of the "Armonia" units, which in the meantime operate 1/3 to 1/2 of daily services.
A Münchner in best morning sun.
Fall mood along the Bega.
Next, it's time for something different, the city specials will be continued later on.