This year's Special Olympics bowling season will be held at Evergreen Lanes in Everett during September and October. I will probably spend time at the Everett Marina photographing birds and trains while my son is bowling. I can do both as Bayside Yard, one of two BNSF yards in Everett, is located across Marine View Drive from the marina.
There was a special pre-season bowling session for the athletes Saturday (
8-25-18
) afternoon, so I dropped my son off at the bowling alley and headed down to the marina. Although it was cool, cloudy, and overcast; smoke from the wildfires still persisted. At least I did not have to deal with heat waves like on sunny days.
Two northbound trains were in the yard when I arrived. At this point they are truly northbounds as the east-west Scenic Sub splits off from the north-south Bellingham Sub farther south in Everett.
A third train, an oil tanker, pulled into the yard. I noticed the headlight of the first train, another oil tanker, had been turned on. I assumed it would be departing soon.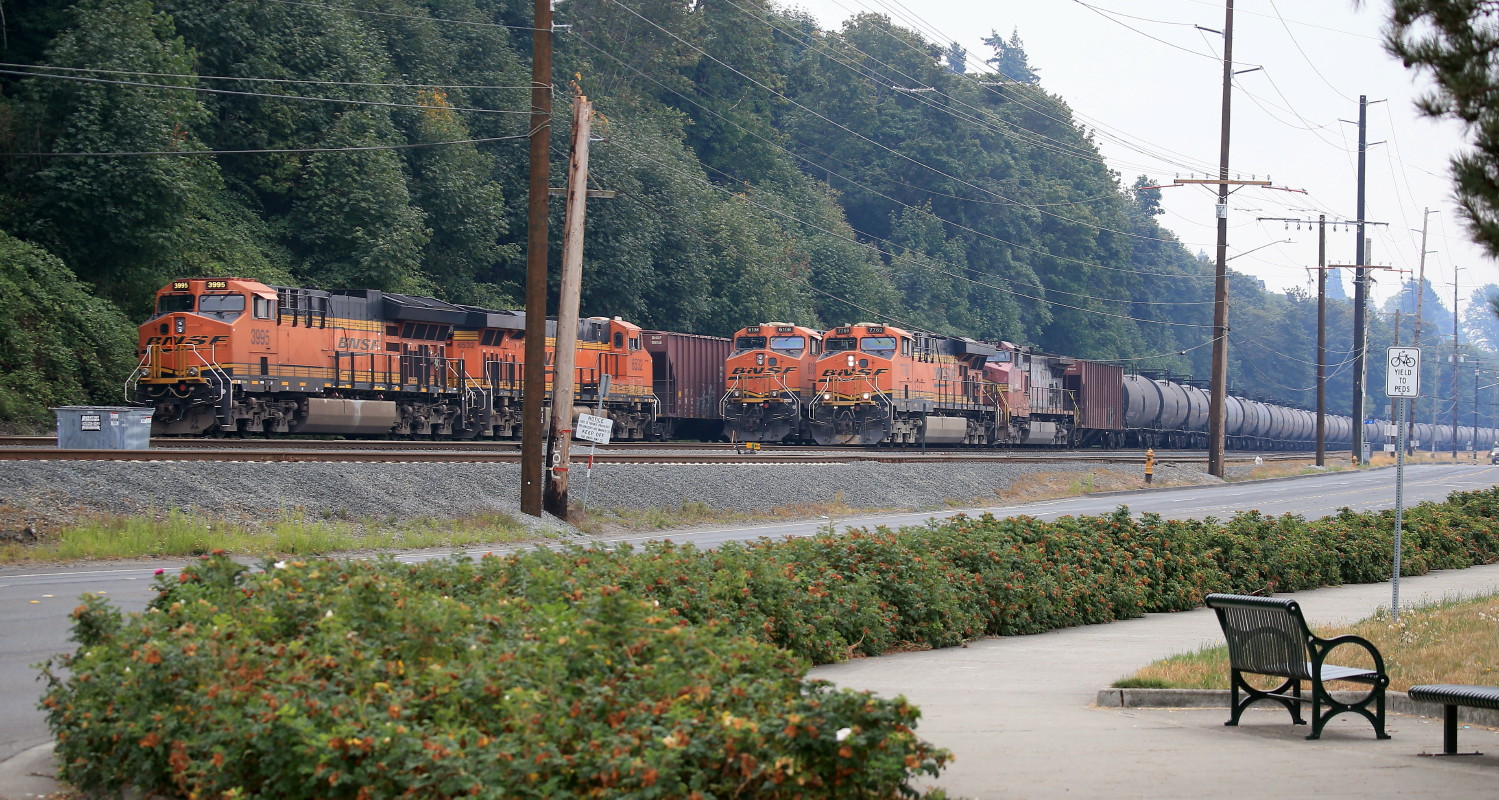 And so it did. The second unit was a patched Santa Fe War(p) bonnet in need of repainting.
Last edited: