Hi,
To the previous part of the series:
South of the Alps - 7: Cinque Terre to the Night Train Meeting (50 p.)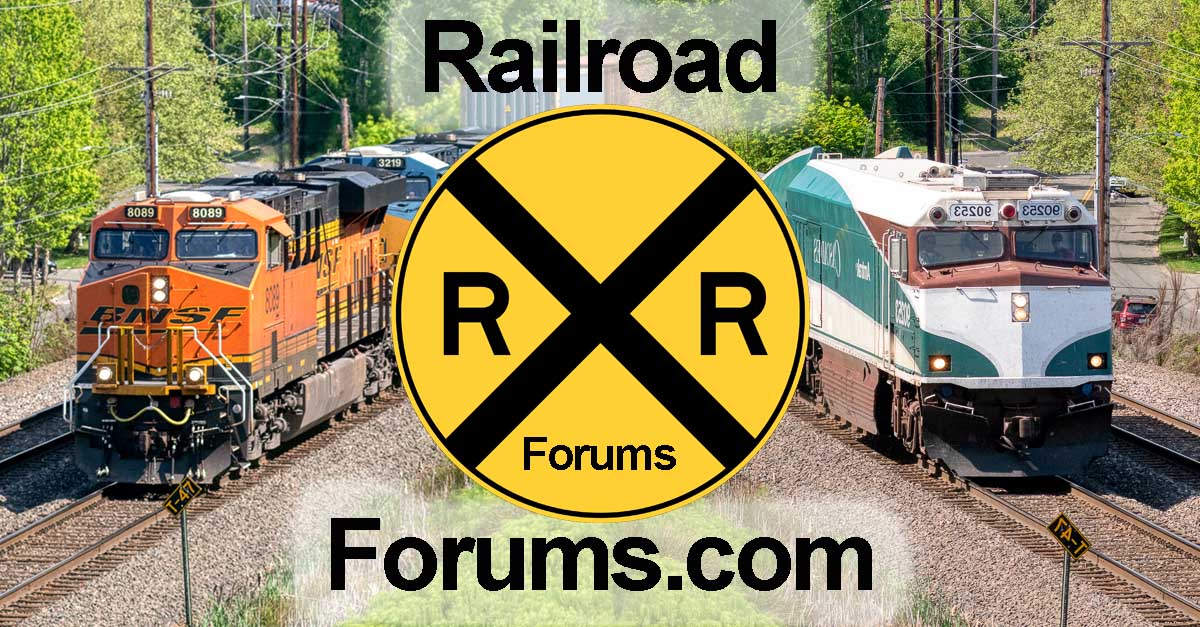 Hi, To the previous part of the series: South of the Alps - 6: Steam in Tuscany (50 p.) https://railroadforums.com/forum/index.php?threads/south-of-the-alps-6-steam-in-tuscany-50-p.14742 April 26 2019 The weather forecast for the day predicted rain in the morning and some sun around...

railroadforums.com
The video for this part:
A selection of Miško's photos:
April 27 2019
We return to Villach early Saturday morning. Miško Kranjec and I visited the Western station around 5 a.m.
The Nightjet from Rome still had not shown up - only some freight trains arrived from both directions
At six o'clock we continued to Faak, the Nightjet reached Villach shortly after.
S2 from Rosenbach stopping at Faak am See punctually at 6:20 a.m.
Approaching from the other side was EuroNight 415/40465 Schwarzach-St. Veit/Zürich - Zagreb:
I virtually improved the sunlit mood which could be witnessed slightly before. Dobratsch mountain next to Villach peeked out from the fog.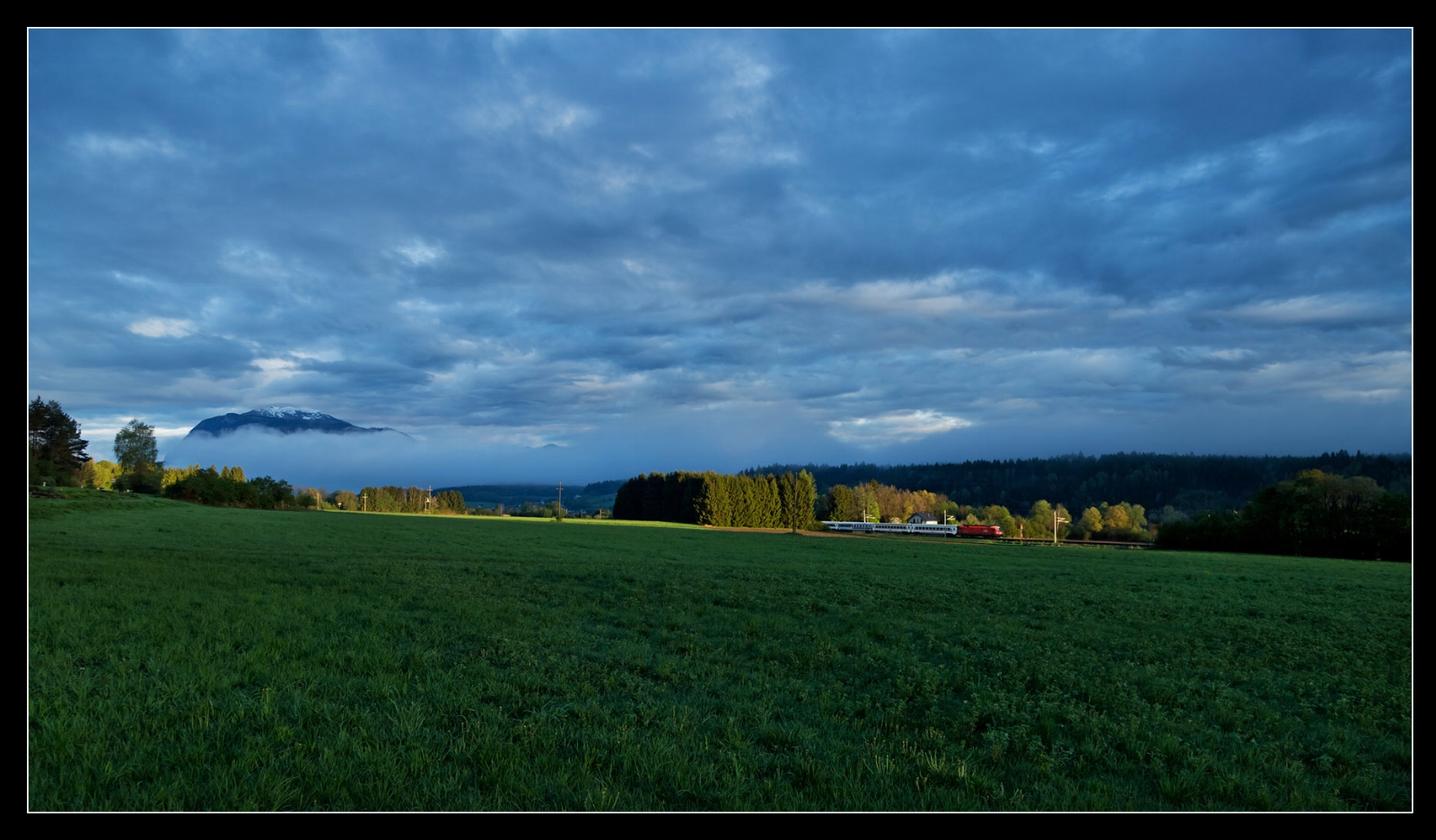 "ÖAMTC" ad 1216.141 followed a few minutes later.
During a two-hour train gap, we swung by Thörl-Maglern at the Italian border, but no train showed up.
We returned to our spot at Faak at quarter past eight, exactly in time to catch 1144.077 with freight from Slovenia.
The reason for our wait appeared in the distance at 8:40 a.m....
1020.018 (ex DR E94 001 / built in 1940) from the Lienz railway friends hauling "Südbahn Express" to Jesenice, connecting to a Bohinj railway steam charter to Nova Gorica and back.
D 314 Dobova - Villach with Finkenstein castle in the background.
After a coffee break at Villach, we drove to Gummern. During my holiday I did not check the timetables - the Tauern railway seemed to be closed, long-distance trains replaced by 1144 + CityShuttle rakes.
Industrial photographer Miško liked the calcium carbonate plant at the marble quarry Gummern best. It even featured its own shunting loco.
Into the tri-border region: we reached Italian Tarvisio at noon. I had never taken photos at the new border station Tarvisio Boscoverde before, but in 2013 had gone on a cycling tour along the old Pontebbana railway line which had been converted to a cycling path. You can cross a few spectacular structures and encounter railway buildings in beautiful mountain landscape.
Soon, ÖBB Vectron 1293.027 arrived in spotlight.
Action for Mercitalia Rail shunter D145.2039, the class was familiar to me from the Messina ferry crossing in Sicily.
Railjet 132 "Gondoliere" Venice - Vienna pushed by "Achensee" 1216.019 had reached the border station, as well as another goods train from Austria hauled by two Vectrons.
The Railjet departed punctually at 12:49, we also drove on. Both freight trains had received Italian engines - one new, one old - which one would go first?
We had limited time as we wanted to be somewhere else soon. From a spot on Via Priesnig you can see the other end of the tunnel south of the station. A goods train arrived from the south, braked and stopped. This meant the first freight was just departing... it was - the old engine!
Mercitalia Rail E652.060 hauled a long line of Polish-built Fiat 500s into Italy.
On to Slovenia across 3793 ft high Predil Pass below Mangart mountain, several fortifications from the Austrian monarchy can be found here. Partisan songs played on the car radio, fitting for "Resistance Day" on April 27.
Passing picturesque Strmec na Predelu village.
We had reached the Solkan viaduct on Soča / Isonzo river after three o'clock. I chose a perspective I had not captured with steam yet. 99-year-old (this year 100) SŽ/ex JŽ 25-026 (Floridsdorf #2656 / built in 1920, ex FS 728.028) steamed across the bridge, only two days after I had seen its 99-year-old sister engine FS 728.022 (Floridsdorf #2650 / built in 1920, ex JŽ 25-022) in action, also with Centoporte carriage (see report part 6 "Steam in Tuscany").
As chasing along the Bohinj line did not make sense, we drove a few miles on to the next rail viaduct across the Isonzo at Gorizia in Italy. Soon after our arrival, a freight from Trieste passed by, sunlit in front of threatening storm clouds.
The turquoise colours of the river seen from the road bridge. R 2455 to Trieste Centrale at 4:16 p.m.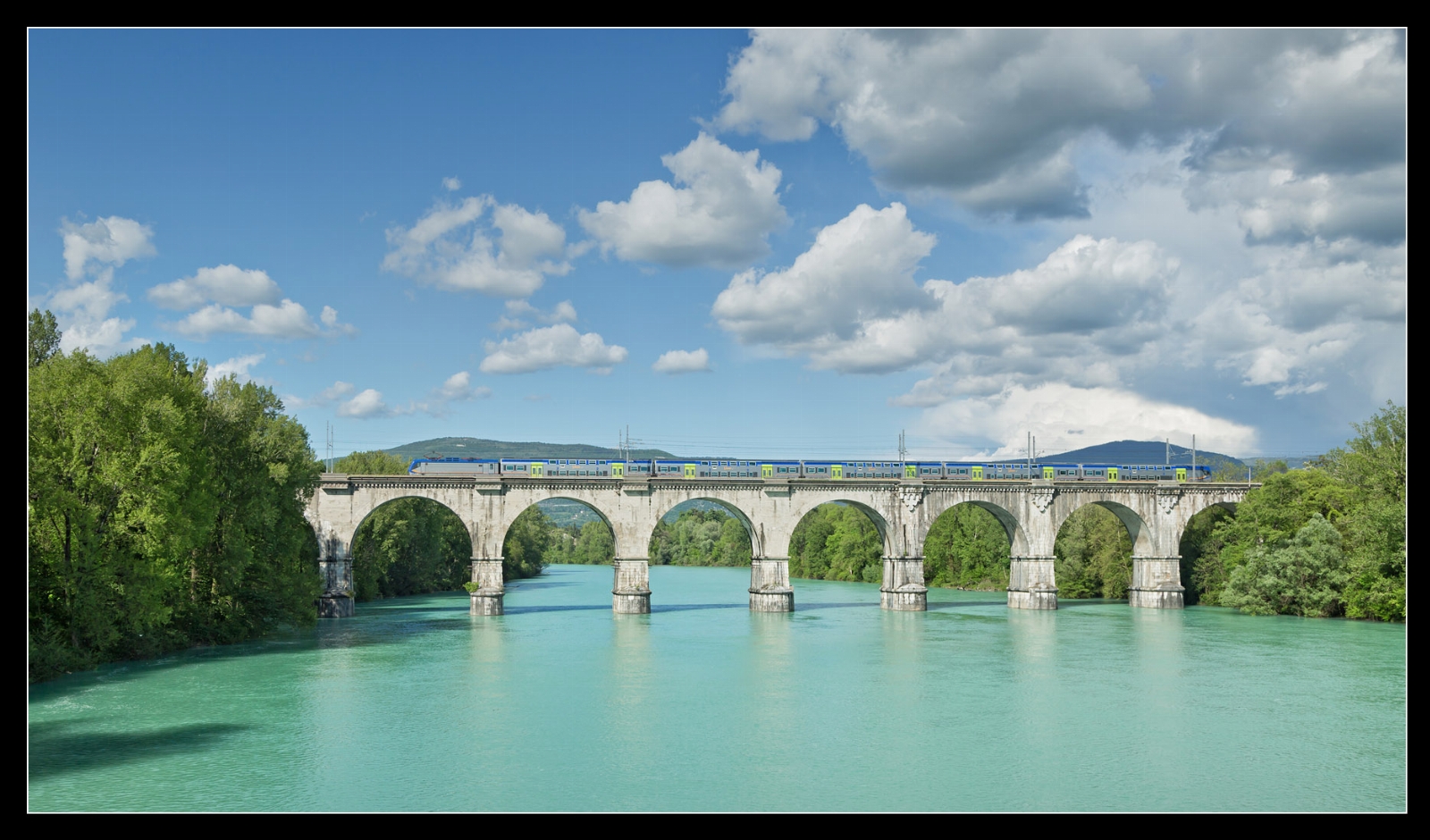 R 20980 Trieste - Udine, 3x portrait format panorama including duck.
I was set down at Gorizia Centrale.
Miško stayed for a while - of course the next freight from Trieste approached as soon as he went.
R 21009 to Trieste Centrale with class E464 top&tail.
Meeting my R 2464 to Venice.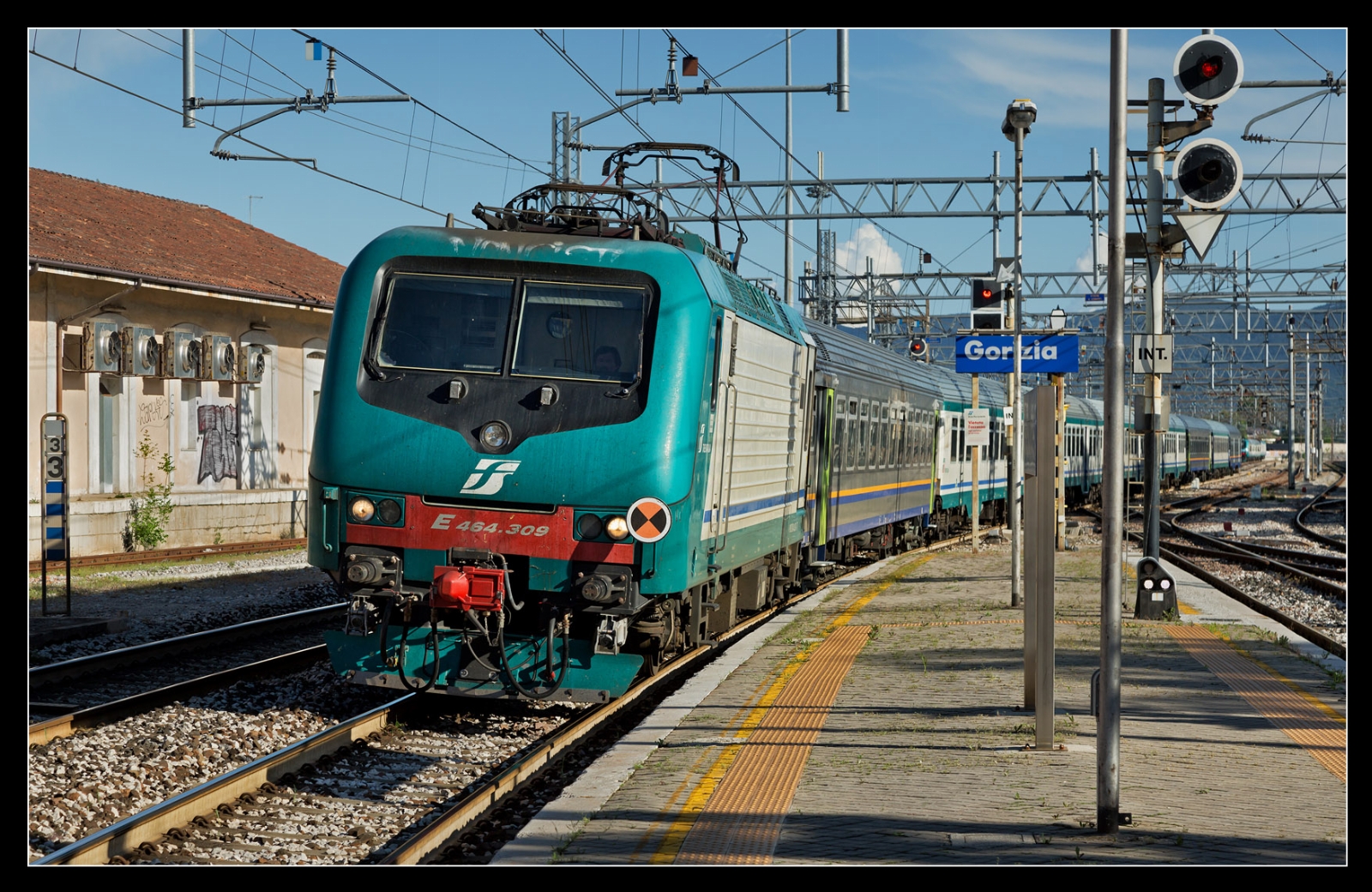 Arrival at 7:55 p.m. for the sunset over the lagoon at Venezia Santa Lucia.
Railjet 133 "Gondoliere" from Vienna approaching its destination five minutes early.
The Frecciarossa departed revealing Thello EuroNight 200 to Paris which should have been on its way already:
Local 2734 took me punctually to Verona where I joined my fellow travellers at Hotel Ark before 10 p.m.
Next time, we will visit Lago Iseo and complete the 99-year-old steamer trio!