Hi,
To the previous part of the series:
South of the Alps - 6: Steam in Tuscany (50 p.)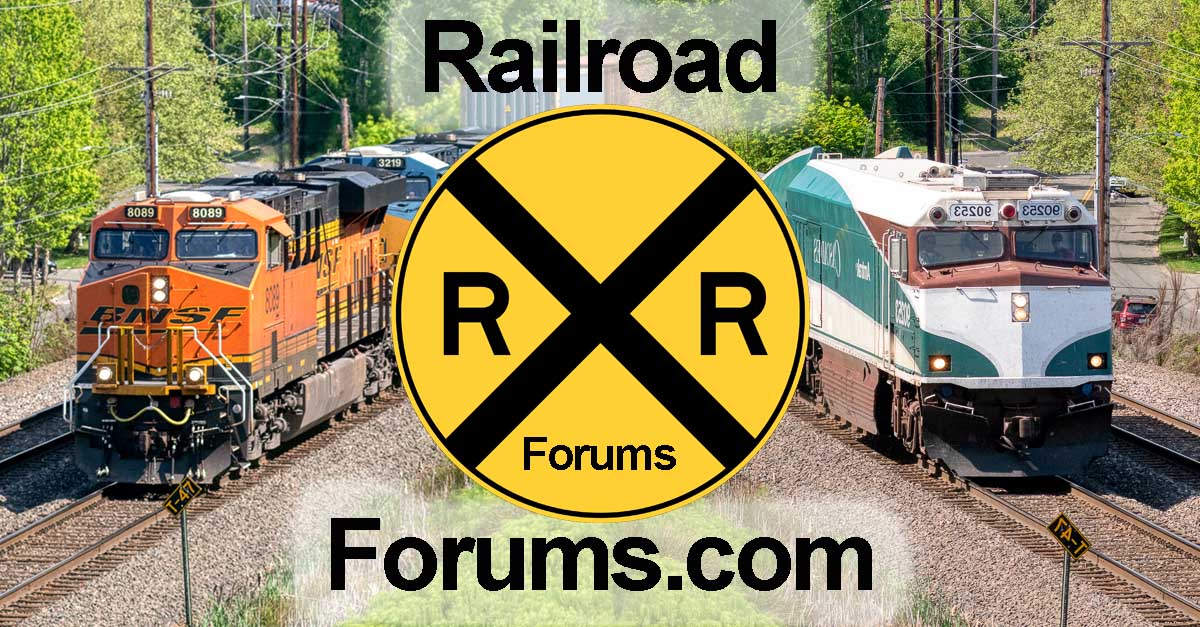 Hi, To the previous part of the series: South of the Alps - 5: Out of the Rain to Cinque Terre (50 p.) https://railroadforums.com/forum/index.php?threads/south-of-the-alps-5-out-of-the-rain-to-cinque-terre-50-p.14730 The video for this part: April 25 2019 After arriving at Monte...

railroadforums.com
April 26 2019
The weather forecast for the day predicted rain in the morning and some sun around noon. So, on to a more leisurely start before 8 o'clock at Pisa Centrale.
A Polish Pesa ATRIBO "Swing" class ATR 220 on platform ("binario") one.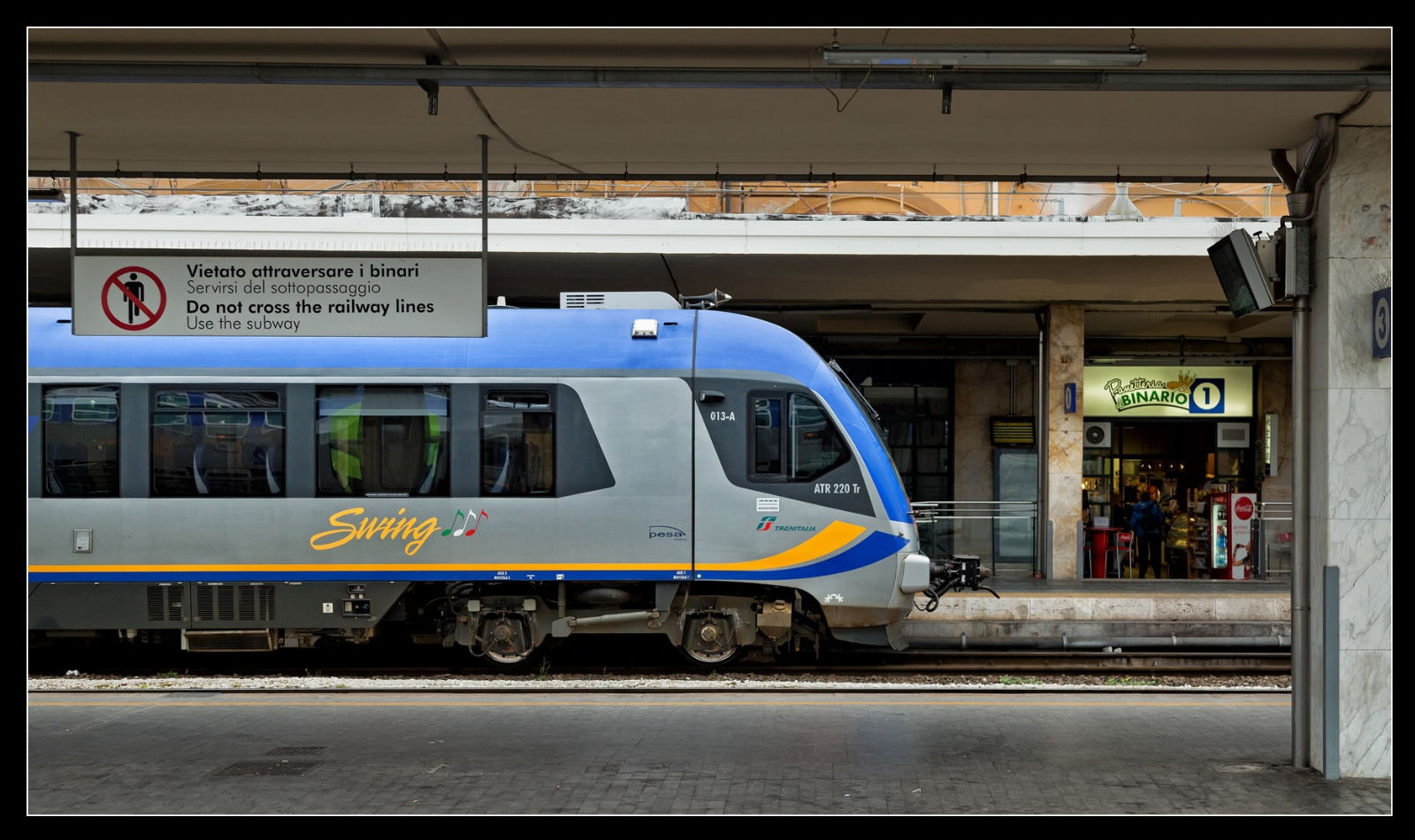 Arrival at 9:37 a.m. by R 21396 to La Spezia Centrale in rain - old electric E656.579 still could be spotted.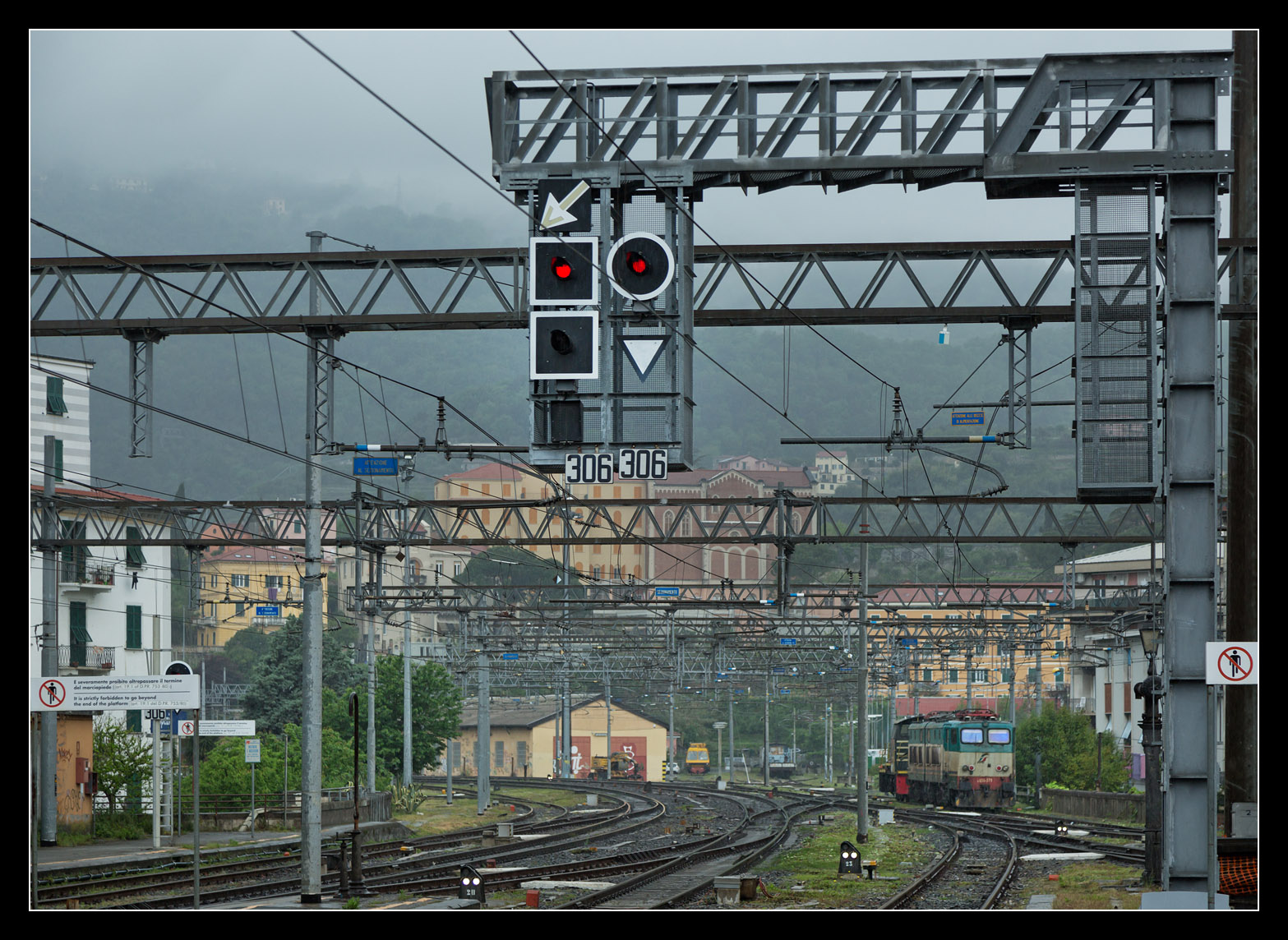 I boarded R 24452 to Sestri Levante between masses of Asian tourists and reached Framura before 11 o'clock.
Frecciabianca 8606 Roma Termini - Torino Porta Nuova passed by at 11:22 a.m.
The third track had been removed.
A diabolic view for diabolic IC 666 La Spezia - Milan pushed by a green E402B. Next: on to the harbour in the background.
The view is slightly blocked by a road in front of the railway line, but you can spot the top of double-decker R 24454 to Sestri Levante.
Lilo season had not arrived yet.
View of the bridge from a corner next to a bike rental shack. R 11370 to Genova Brignole passed the surging billows.
Blue skies over the sea - the sun came out exactly for FB 8613 Genova Piazza Principe - Roma Termini.
IC 670 Livorno - Milano.
R 24458 took me to Sestri Levante at 2:19 p.m. - shortly followed by a container train hauled by MRCE 484 103 for Italian-Swiss freight traffic.
Someone had been careless with their orange shopping?
Ahhhh - I had discovered this orange tree two days ago on my way here. I boarded slightly delayed R 11372 towards Genova Brignole to...
... Rapallo.
With another orange tree on the platform and IC 510 Salerno (dep. 6:25 a.m.) - Turin (arr. 5:40 p.m.).
You could wait in this lovely grove.
FB 8619 Milan - Rome approached two minutes early at 3:33 p.m.
I had purchased a first class saver ticket for IC 674 Livorno - Milan by app. Shortly before reaching our destination there were slight delays, so we arrived at Milano Centrale twenty minutes late behind E402B.165 - please note engine number.
It did not matter, as I had plenty of time to spare. Highspeed-lineup featuring classes ETR 1000, Italo AGV 575 and ex-ETR 500 E414.
Impressions of the terminal station shaped by bombastic fascism.
Next, I ate a pizza at a restaurant.
A visit to the Peter Witt trams in front of the station. The large apple sculpture "La Mela Rintergrato" by Michelangelo Pistoletto from 2015 with a stitched bite is supposed to represent the aid of technology for our food supply.
Ventotto in motion - "I am not a drug"...
Nightjet 235/40235 to Vienna and Munich on platform nine at 8 o'clock.
The sun broke through and illuminated the roof.
Trenord R 2635 to Bergamo departing.
E402B.165 which had hauled my train here from Rapallo also would take me on towards Austria by Nightjet.
Frecciarossa 1000 9567 Turin - Rome arrived.
TILO R 10 on its way to Swiss Lugano in front of the Alps in evening sunlight.
ETR 1000 next to Nightjet.
90° view.
I occupied my berth inside the couchette coach to Vienna. I only had booked a 6-berth layout for the short night...
April 27 2019
…. because the trip is far from over: I got out into the cold before 4 a.m. at Villach main station in Carinthia.
The famous night train exchange takes place here, captured on video in 2017 for example:
EuroNight 499 "Lisinski" Munich - Zagreb to the left, NJ 237/40463 Vienna/Munich - Venice to the right.
Not only night trains could be encountered here, also night owl Miško Kranjec - we were about to spend a great day driving around the tri-border region.
Fittingly, Slovenian 541-003 shunted to take over EN 499 scheduled to depart at 4:15 a.m.
ÖBB/SŽ 1216/541 hybrid. ;-)
A class 2068 diesel still in service - 2068.018 added a combined first class/luggage carriage to the Nightjet towards Vienna... however, the train part from Rome had not arrived yet.
So, we waited for things to unfold...
Next time: a nostalgic tour through three countries in a day!