Hi,
We continue our virtual journey... we all know the difficult situations in the shown regions - Italy will be next. The reports are supposed to remind of better times, which will surely come again.
However, I don't want to stay inactive, so I will donate to organizations helping on location for every trip report part posted.
To the previous part of the series:
South of the Alps - 3: Chagall to Èze (50 p.)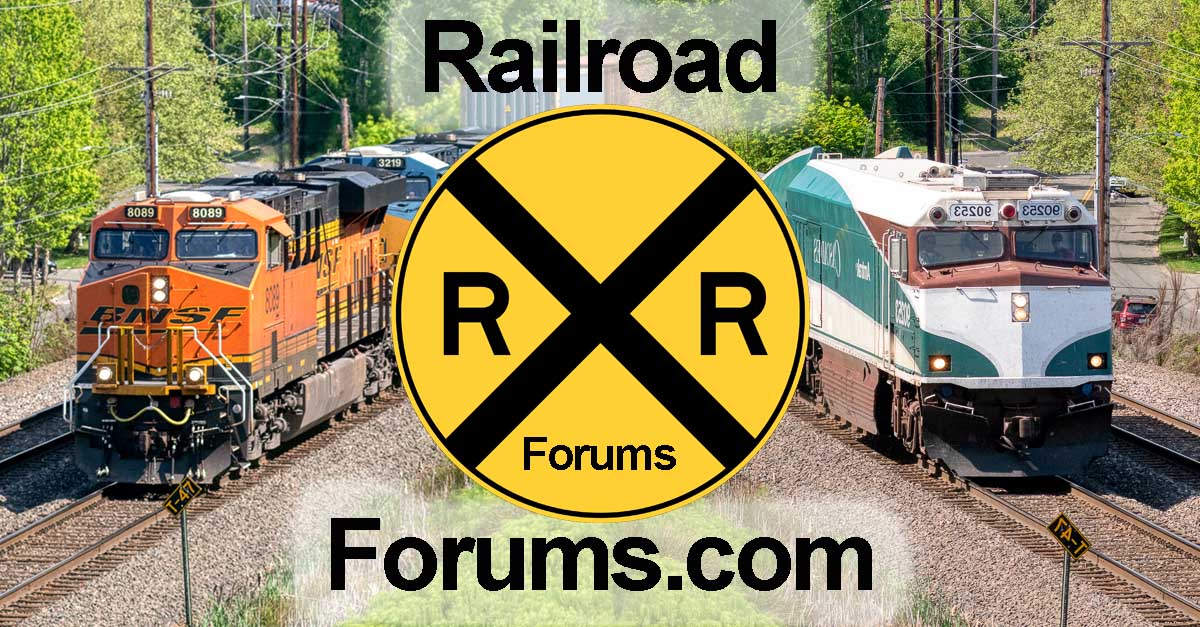 Hi, To the previous part of the series: South of the Alps - 2: To Côte d'Azur (50 p.) http://www.railroadforums.com/forum/index.php?threads/south-of-the-alps-2-to-c%C3%B4te-dazur-50-p.14550 April 22 2019 We continue our virtual trip on Easter Monday - 6:30 in the morning - at...

railroadforums.com
The video for this part:
April 22 2019
TER 22941 about to depart at 7:30 a.m. from Nice Ville to Breil-sur-Roya.
Breil-sur-Roya was reached after a little more than an hour, due to maintenance work the train did not continue to Tende.
I had to make do with a rail replacement bus, but it was interesting to see the Tenda pass railway line from this perspective for a change.
More about the railway (in French, please click translate):
I reached a sunny but very windy Tende at 2690 ft altitude. Plenty of balconies to take pictures of - the townhall to the right.
The narrow streets offered protection from the wind - a well-known view with railway viaduct in the background.
There are hints to be found about the history of the place called Tenda in Italian:
It absolutely is a hidden gem that time of year. While masses of tourists already trampled along the streets of seaside towns, I had this rustic place to myself.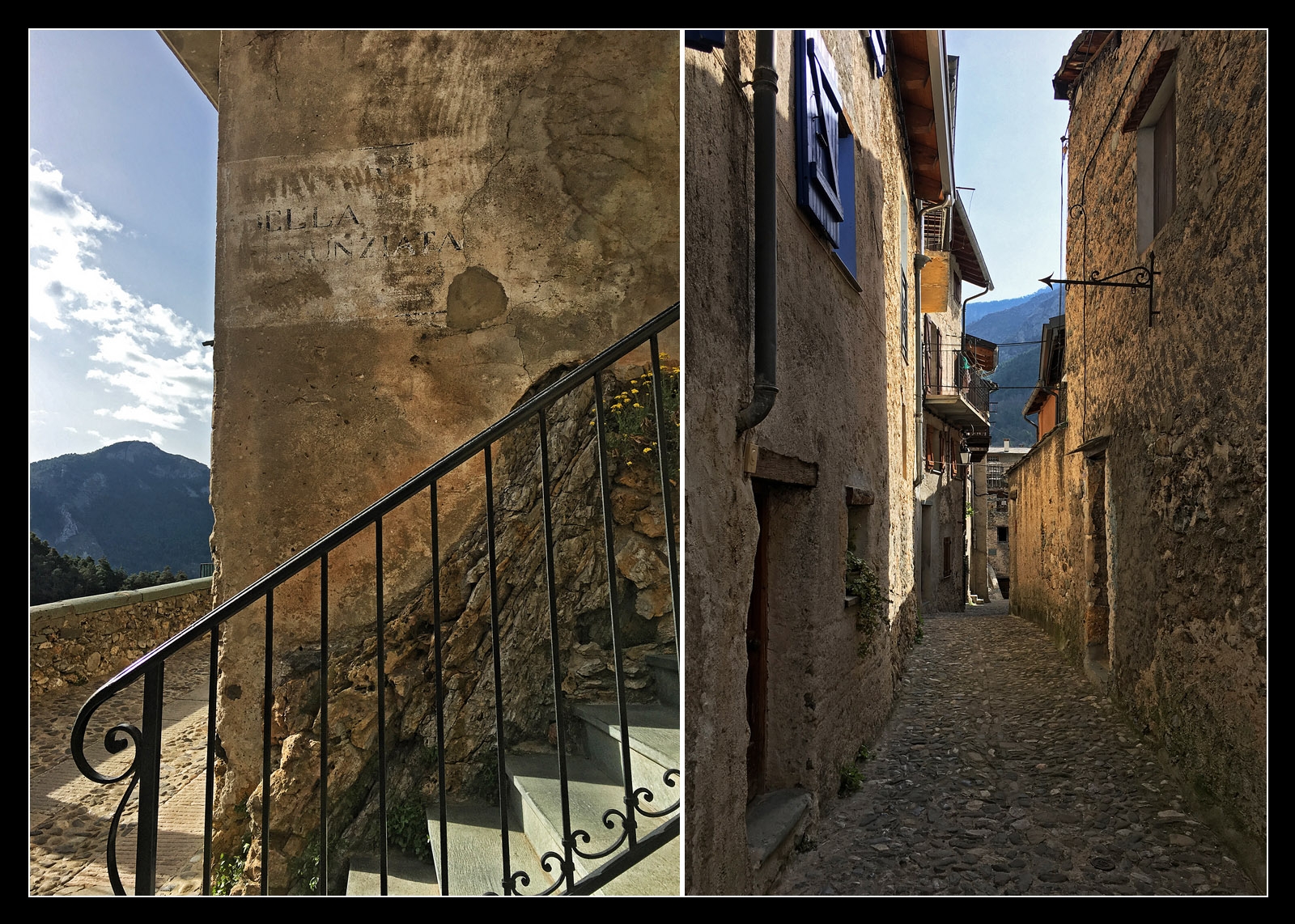 The single tower and characteristic ruins belonged to 14th century Château des Lascaris, destroyed in 1692 by Louis XIV's troops.
Wall pattern of the tower and viaduct.
These narrow streets are a Panda-paradise, Monégasque ones probably are a rare breed...
Still proper spring blossoms up here.
Piaggio Ape three wheelers are also at home here (no, no ALCOs to be expected).
The southern town gate.
I followed the valley of the Roya south and crossed it on this stone bridge.
I climbed the portal of a tunnel. A few other photographers also arrived, some sadly stayed close to my microphone.
First, TER 22945 Nice Ville - Tende appeared below us at 11:30 a.m., video scenes accompanying the photos from minute 3:00.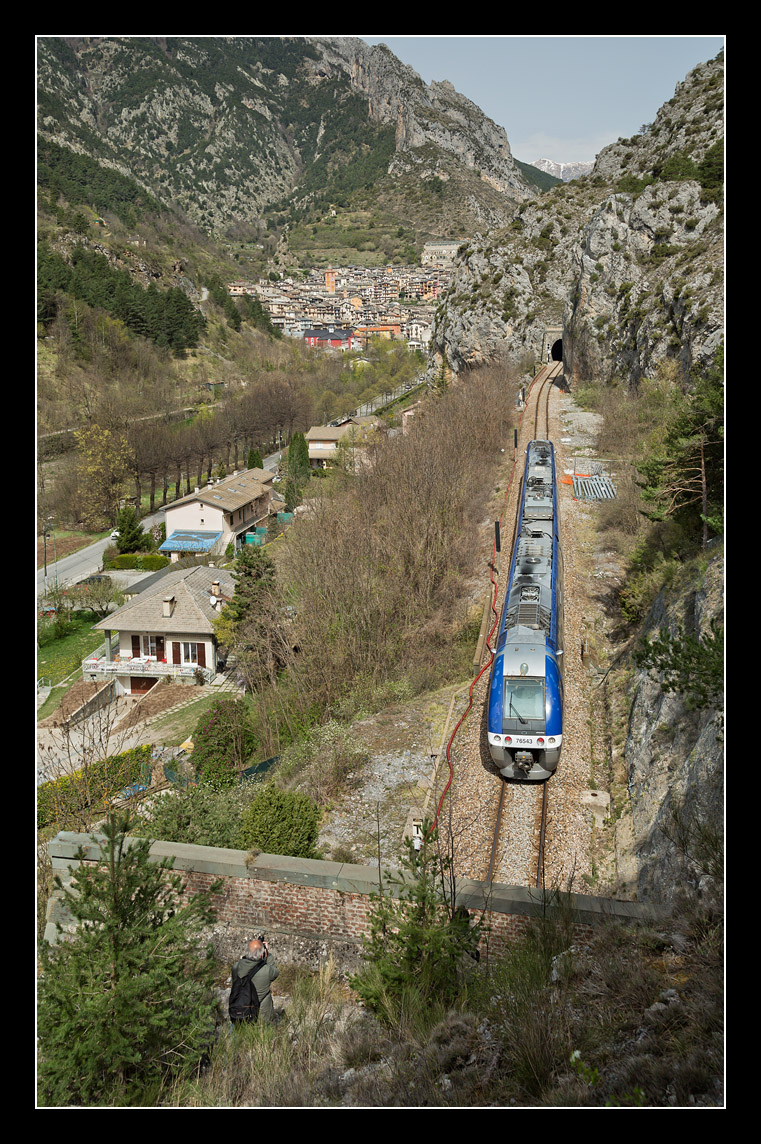 Shortly afterwards, the awaited special Cuneo - Ventimiglia rolled downhill. Actually, an FS class 940 steamer had been scheduled, but I also was happy with D.445.1011. Like all trains operated by Fondazione FS the rake was in beautiful condition.
Hopefully, they will operate again:
http://www.fondazionefs.it/content/fondazionefs/it/treni-storici.html
You can slightly hear one Italian photographer arriving late cursing: "C....!"
I quickly packed my things and marched back into town, as R 22922 Ventimiglia - Cuneo approached at 12:05 from the other direction.
In front of the imposing backdrop of the Ligurian Alps.
Town view with typical slate roofs and protective stones.
TER 22948 Tende - Nice Ville soon followed... first nothing the whole morning, now four trains within forty minutes.
I further explored Tende with its church Notre-Dame de l'Assomption finished in 1506. The interior had been converted to Baroque style.
Balcony photography overload.
A herd of Pandas.
View south, a short section of railway line can be seen left of the centre.
Tendasc is a variation of the Royasc dialect, filling the gap between the Ligurian and Occitanian languages.
TER 22947 arrived from Nice slightly early at 2:19 p.m. The special train had been celebrated by flags from the neighbouring countries and the EU, emphasizing the importance of European collaboration.
I took a seat and enjoyed some delicacies from the local bakery which also was open on Easter Monday.
The "practical info" told me that it was better to purchase tickets by phone as the ticket counter only would be open once a week.
I tried it, but the system was down. I contacted the conductor, but his device also utilized the same system, so it did not work either. He tried it again shortly before reaching Nice, but no luck. "You were lucky!", he told me.
Nice collection of heritage vehicles at Breil-sur-Roya including CC 7140.
I had some time to change train to Villefranche at Nice, so walked to the front of the double TGV Duplex 6180 at 4:57 p.m. to Paris Gare de Lyon. The first part consisted of TGV RD #613, the power cars originated from 3-system TGV Réseau #4507.
Nose comparison.
Car transporters can be spotted in the reflection...
... of the Autotrain to Paris Bercy. All of those seized operation in France from 2020.
TGV 6806 following at 5:23 to Lyon Part Dieu already sported an "inOui" logo.
Next time, the rain front of the storm will pass by, and we continue to Italy.