Hi,
To the previous part of the series:
South of the Alps - 2: To Côte d'Azur (50 p.)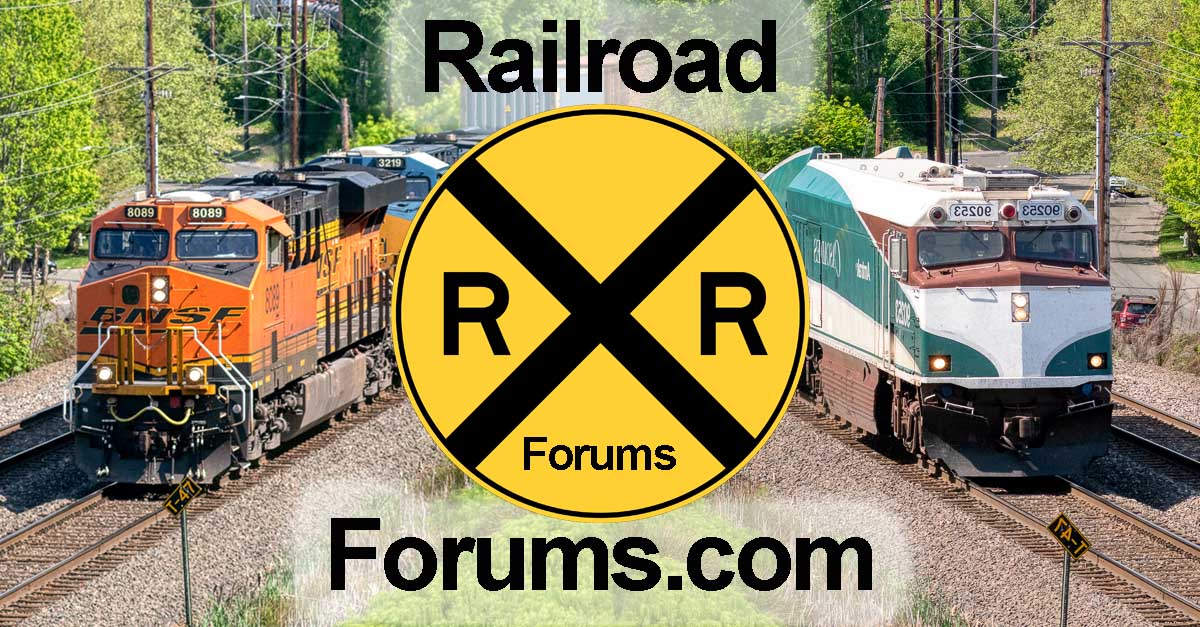 Hi, To the previous part of the series: Through the Alps by Steam - 1: Across Gotthard Pass (50 p.) http://www.railroadforums.com/forum/index.php?threads/through-the-alps-by-steam-1-across-gotthard-pass-50-p.14494 The video for this part: Sadly an illness kept me from a planned trip...

www.railroadforums.com
April 22 2019
We continue our virtual trip on Easter Monday - 6:30 in the morning - at Villefranche-sur-Mer with TER 81101 Nice Ville - Menton.
TER 86007 Cannes-la-Bocca - Ventimiglia arrived.
The same spot eleven years earlier without tall fence:

The biggest cruise harbour in France became busier that morning.
TER 86004 Ventimiglia - Grasse in red Monégasque livery approached.
Arrival at Nice Ville.
Stabled Thello trains waiting for action.
A pedestrian bridge with escalators had been erected inside the historic station hall.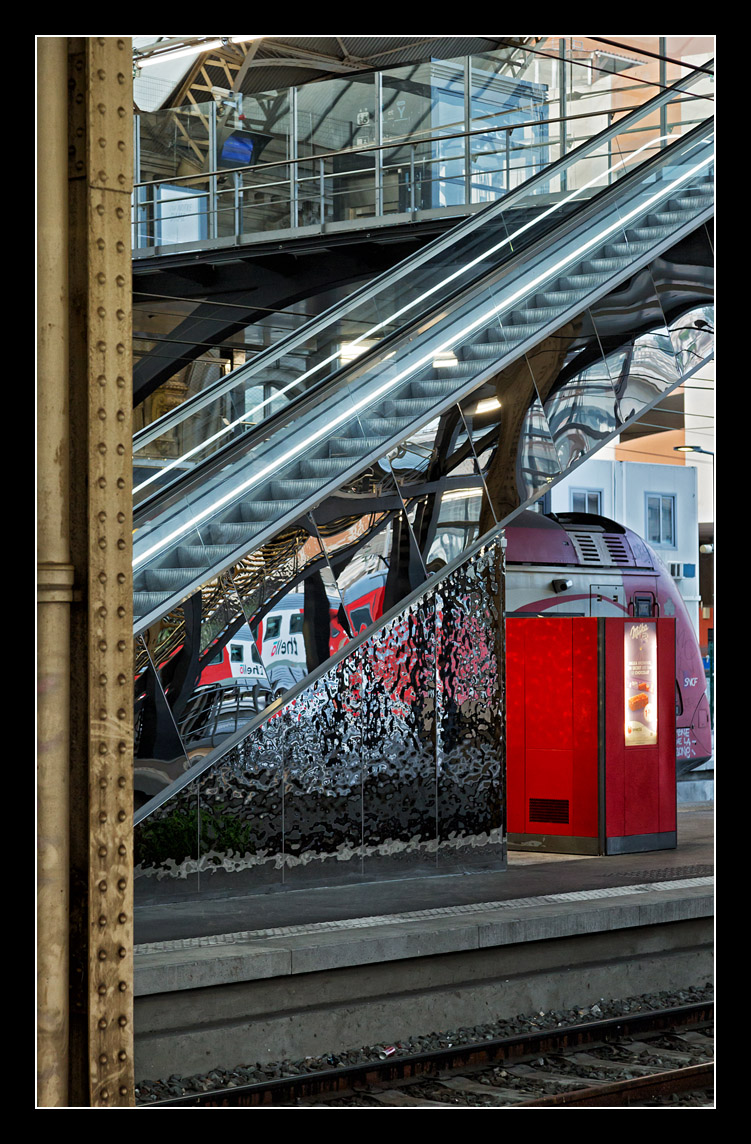 The bridge offered fresh views: TER 86009 Cannes-la-Bocca - Ventimiglia arriving from the west.
BB 36000 "Astride" ("Asynchron Tricurrent Drive Engine" for 1,5 kV, 3 kV DC as well as 25 kV AC) take over Thello-EuroCities up to Italian border station Ventimiglia. Otherwise, this SNCF class only hauls international freight.
A Bombardier Régio2NTER double-deck EMU appeared at 7:15 a.m. as TER 81109 Cannes-la-Bocca - Menton.
TER 86006 Ventimiglia - Grasse with the sun shining through Saharan dust.
April 21 2019
On Easter Sunday, we had arrived at Nice around 10:30.
"Hotel 64" opposite the station where we had stayed in 2008 and learnt the lesson that a hotel room is not necessarily a hotel room in France. We had been assigned a better broom cupboard for a decent price - of course at a prime location.
Nice tramway line 1:
The tram crosses under the train tracks and concrete motorway on Avenue Malaussena.
Balcony photography is a must in Nice.
Fifteen minutes walk from the station on a hill, Musée National Marc Chagall can be found.
After extensive cultural indulgence we walked downhill towards the old town parallel to the tram line a few streets away.
Near the stop Opéra - Vieille Ville this track section with grass can be found on Boulevard Jean Jaurès in front of the old city centre.
We ate well at a quaint bistro. Lines of people had formed in front of market shops.
A short peak at the windy beach promenade.
Next stop: Place Garibaldi.
The complex had been designed by Antoine Spinelli 1773-1784. However - something is missing...
Exactly! Overhead wires - pantographs are lowered and raised at Garibaldi stop. We continued to Rue Barla, from where we caught bus #82 on the Moyenne Corniche to...
... Èze Village.
I walked along the road back towards Nice in strong winds to catch this view of the railway.
Et voilà - Thello EC 144 from Milan which we had arrived with the previous day.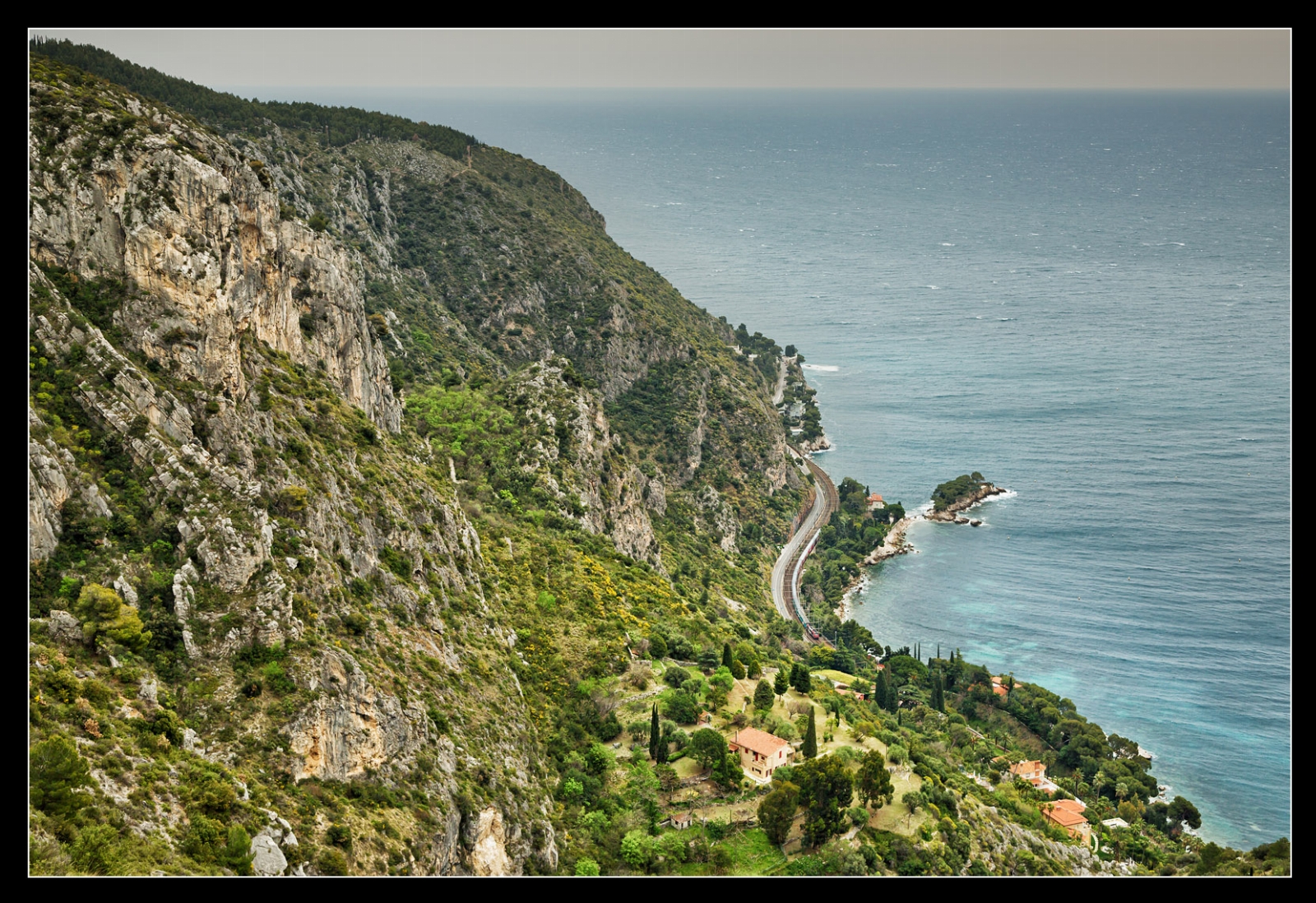 Panorama including historic Èze to the left.
The "third hand" also managed to capture the train from above.
Place names are shown in the local Occitan language Nissart as well.
Tour through Èze Village.
With exotic gardens.
We took a bus downhill to Èze-sur-Mer where we immediately caught a train connection to Villefranche.
The sun appeared in the evening: our hotel room balcony view featuring EC 160 from Milano Centrale.
Next: an excursion into the mountains on the Tenda line.