Sorry if the pics look bad. Sadly I do not own a nice camera and just took these with my iPhone.
NS 9692 and another NS loco lead a mixed freight train here in the Houston area(I believe that is rare.)!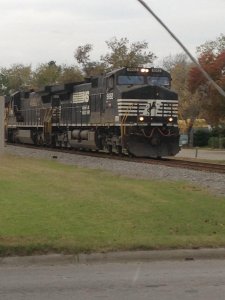 UP 9465 and 9776 leading probably a grain train. I took this while on the Hardy Toll Road (I was not driving, don't worry!).