Hi,
To the previous part of the series:
Sicily 2016 - 4: Around Mt. Etna I (50 p.)
http://www.railroadforums.com/forum/showthread.php?52787-Sicily-2016-4-Around-Mt-Etna-I-(50-p-)
To the video:
https://youtu.be/L8L4FAom1hI
About Circumetnea:
https://it.wikipedia.org/wiki/Ferrovia_Circumetnea
Timetable:
http://www.circumetnea.it
March 22 & 24 2016
We continue our circumnavigation of Mt. Etna on the western side, at Bronte. I arrived shortly after noon by train 21 from Catania Borgo.
I followed the streets of the mountain town and then walked along the tracks through the lava field to find a good spot. Bronte had been partly destroyed by eruptions in 1651, in 1832 and 1843 lava streams did not reach inhabited areas.
After some waiting time during which blue sky was showing, finally ADe 13 with fitting trailer car rolled downhill as train 28 Randazzo - Catania in the sunlight.
Typical lava structures.
The clouds simulated a virtual eruption.
I had a view across town, train 23 from Catania was approaching ten minutes delayed.
After climbing a loop between houses, RALn 64.05 roared past me. For both trains see video from minute 7:40.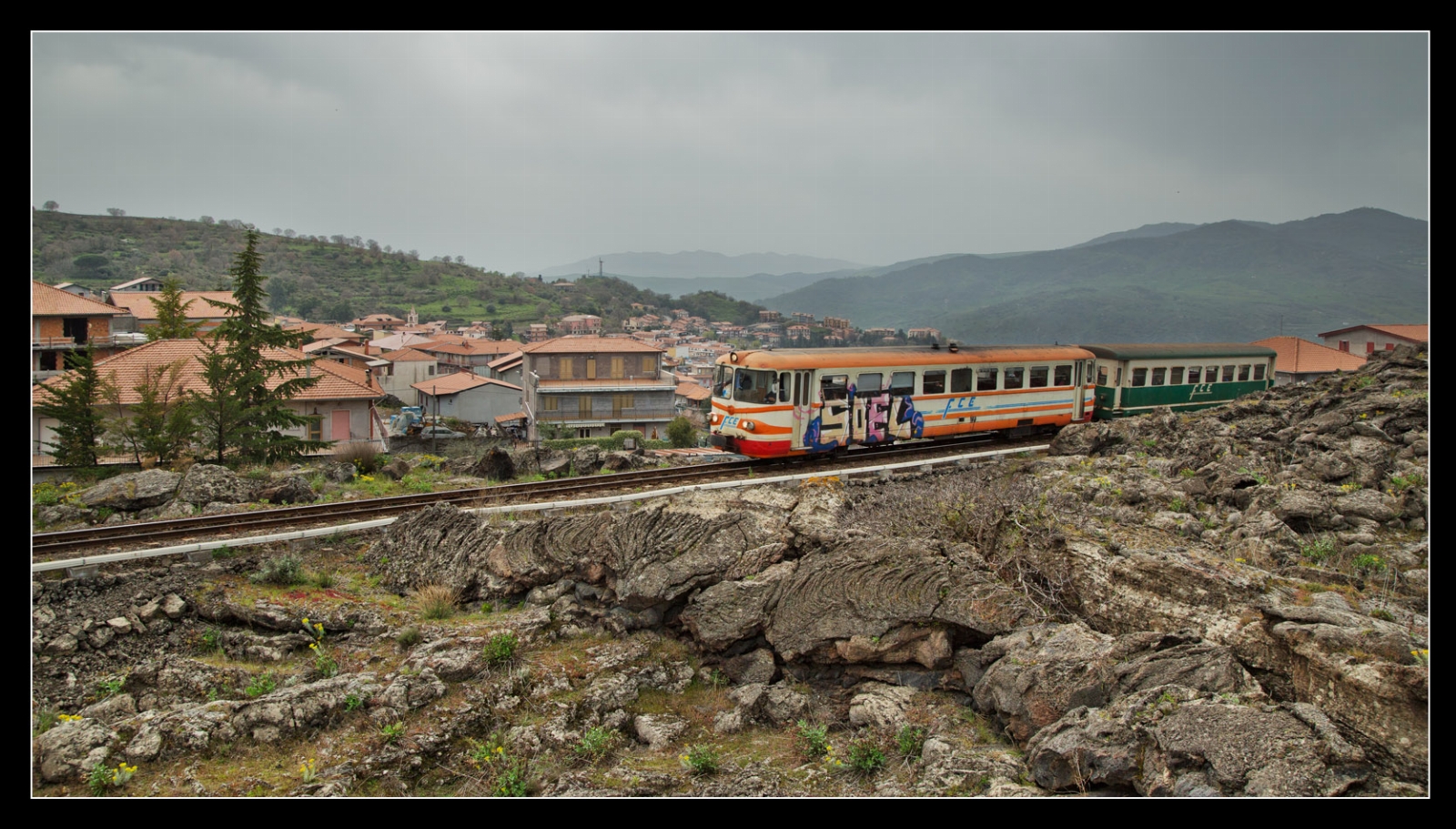 A final glance at Etna smoking slightly but constantly.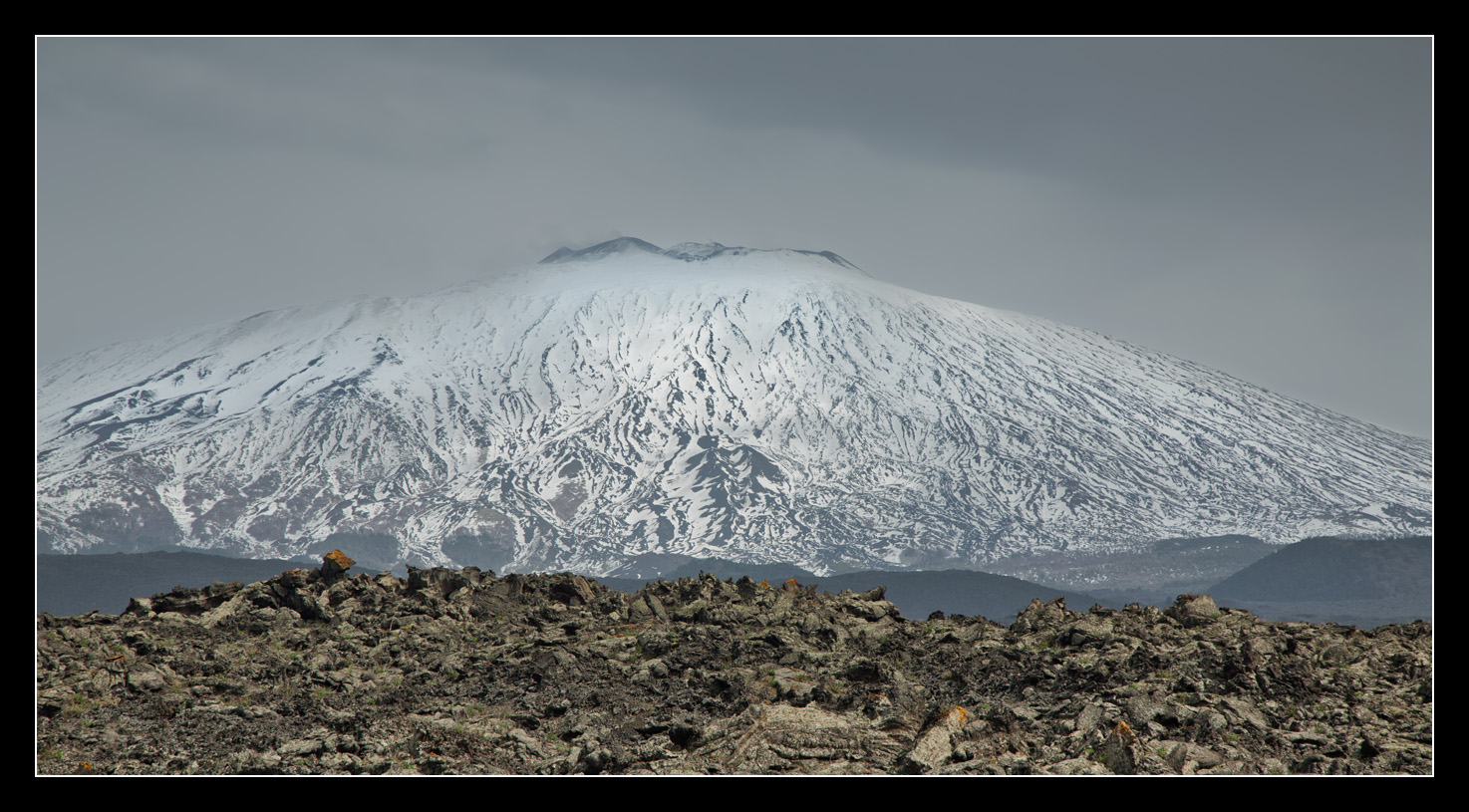 I started my descent.
A school bus crossed my path on the main road.
Upon return I discovered a shortcut leading over steps along Via Paternò and across a footbridge directly from lava field to station.
The widespread town in two iPhone-panoramas above each other.
https://en.wikipedia.org/wiki/Bronte,_Sicily
The vista was very hazy probably due to Sahara Desert dust in the air.
Even smaller stations feature a station bar in Sicily.
A historic crane on display.
Tuesday and Thursday I returned to Catania by train 32.
Bronte is a scheduled meeting point of most trains, here of train 21 and 22 after my arrival.
ADe 25, which I had taken here, is the last railcar of five built 1990-91 by ITIN-Italimprese Industrie S.p.A.
https://it.wikipedia.org/wiki/Automotrici_FCE_ADe_21-25
We continue towards Catania.
The most scenic section of FCE featuring impressive views of the landscape can probably be found between Bronte and Adrano.
With Sahara sands on Tuesday.
Without Sahara sands on Thursday.
Typical vegetation along this section.
Classic travel by railcar RALn 64.
After we had passed Passo Zingaro (politically incorrect "Gipsy Pass"), we approached the larger settlements along the southern flank of Mt. Etna.
Adrano Nord is the terminal on the busier suburban section of the line. Several stations have been rebuilt in this excessive design.
We entered the underground part of the railroad opened from 2010 featuring several stations, to the right it was my place! ;-)
Etna viewed from the south.
A cab of ADe 25.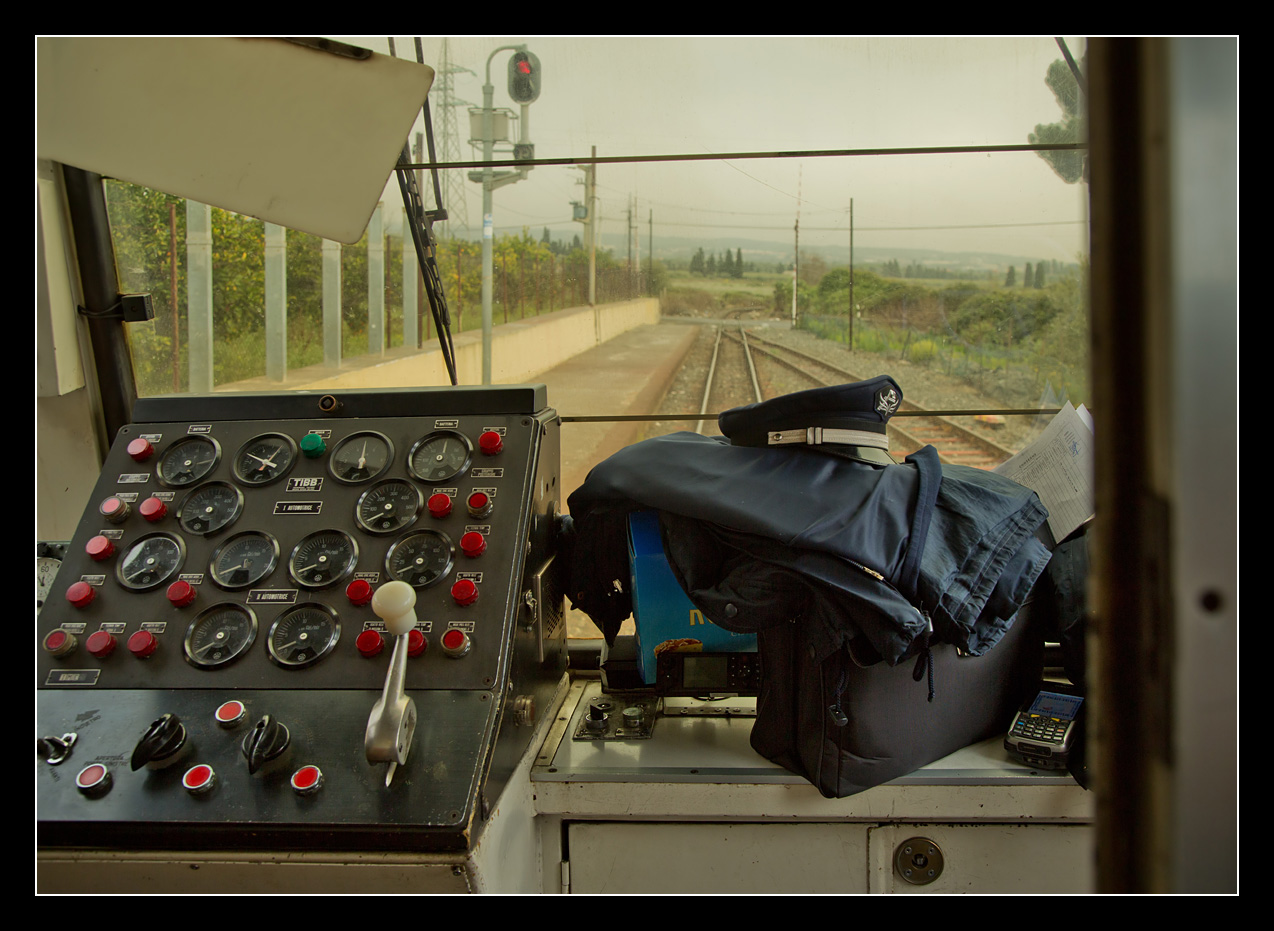 The train became the busier the closer we approached Catania. Also, definitely enough carrots had been loaded at Paternò.
We arrived at Catania Borgo, since the subway had been opened in 1999 terminal of the narrow gauge line.
One of the "Volcano"-DMUs freshly delivered by Polish company Newag was hiding behind the depot wall - "utilizzare il badge"!
Steamer #14 "La Meuse", built in 1909 at Ateliers de construction de La Meuse and purchased second-hand in 1926 from Ferrovia Alifana in Campania region.
Tuesday at 11:15 a.m. treno 18 from Adrano Nord arrived slightly delayed.
ADe 19 "La Seconda", as the name says the second of the class modernized in 2009.
Its updated interior looks like that:
https://it.wikipedia.org/wiki/File:Interno_automotrice_ADe_18_'La_Prima'.png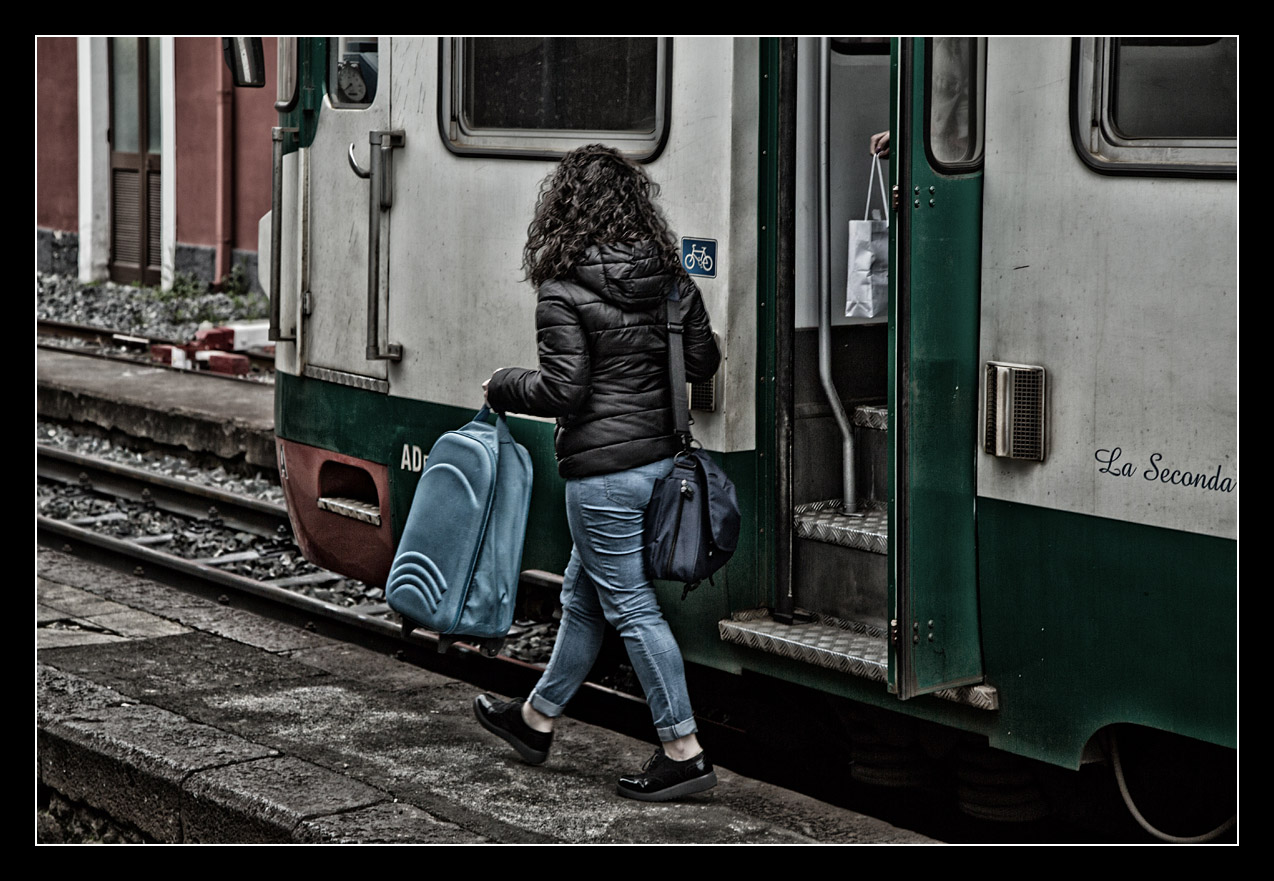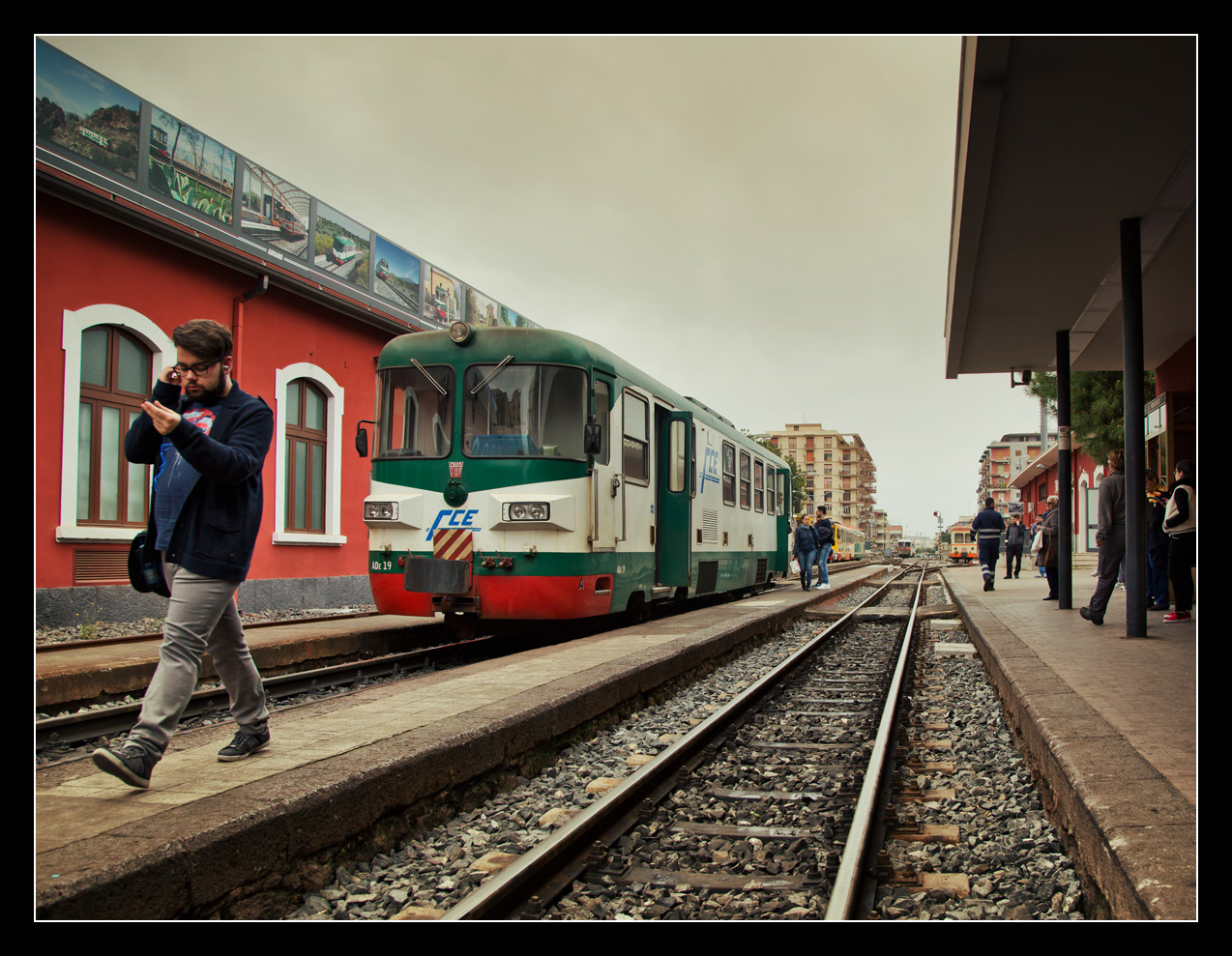 My railcar only was switched to the platform shortly before departure.
Thursday evening we were welcomed by sunshine.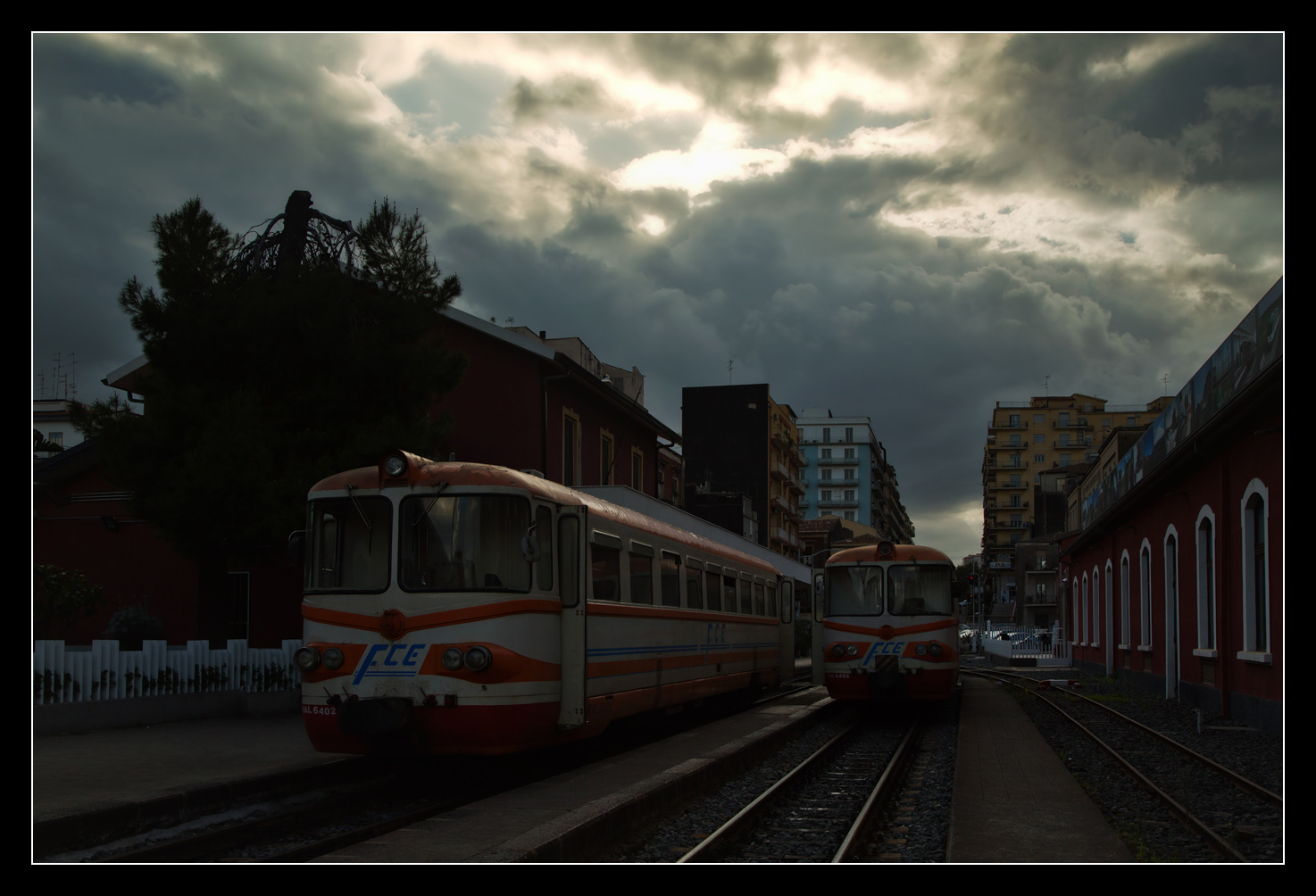 The stairs to the subway are located directly next to the old railroad platforms - probably a unique constellation.
The temporary terminal of the short subway line, extensions are being planned or were already under construction:
https://it.wikipedia.org/wiki/Metropolitana_di_Catania
An EMU covered with graffiti arrived at the opposite platform and reversed inside the tunnel.
Before reaching the mainline station, the subway converges to one track and reaches the surface along the shore. That way you can have a ride with view of the port. The cars are as squeaky clean inside as they are dirty on the outside.
At the platform not only battered by the sea next to the freight yard of the main station.
Subway-Dawlish.
Evening mood on Thursday with calmer sea.
The ticket barriers had not worked here for quite some time, at Borgo they did.
Punctually at 5:09 p.m. I saw this rare service arriving from Caltagirone on line 375 branching off at Lentini served by only three trains per workday.
Next time we will leave the eastern coast of Sicily, time for something completely different.