The rest of the folder.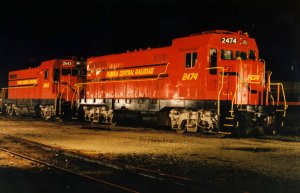 Florida Central CF-7s straight out of the paint shop in Plymouth, Florida. Probably the most lurid paint job I ever photographed. They have a nice patina now, trundling down to Orlando.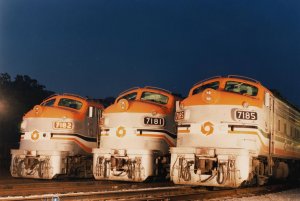 Maryland Department of Transportation F-7s. The sad part of the story is that the fourth one didn't make it to Brunswick that day. Broken down somewhere along the line. Of course anymore silver paint may have destroyed my camera.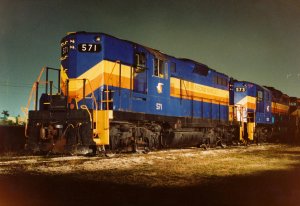 Seminole Gulf Railroad GP-9s and a Paducah Rebuild GP-10s (no. 578 in background), tied up for the night in Fort Myers, Florida.
The CF-7s and F-7s lighted with press-40 flashbulbs; GPs with the Vivitar 285. (I left two "UFOs" in the SGLR shot--places where I accidentally let the edge of the flash unit show.)
Thanks for looking!
Art
Last edited by a moderator: