Hi,
To the previous part of the series:
ScanRail Tour 2004 - 18: Holmenkollen - Öresund (50 p.)
http://www.railroadforums.com/forum...l-Tour-2004-18-Holmenkollen-%D6resund-(50-p-)
August 29 2004
Sunday morning, we return to Öresundståg class X31K at Malmö C terminal.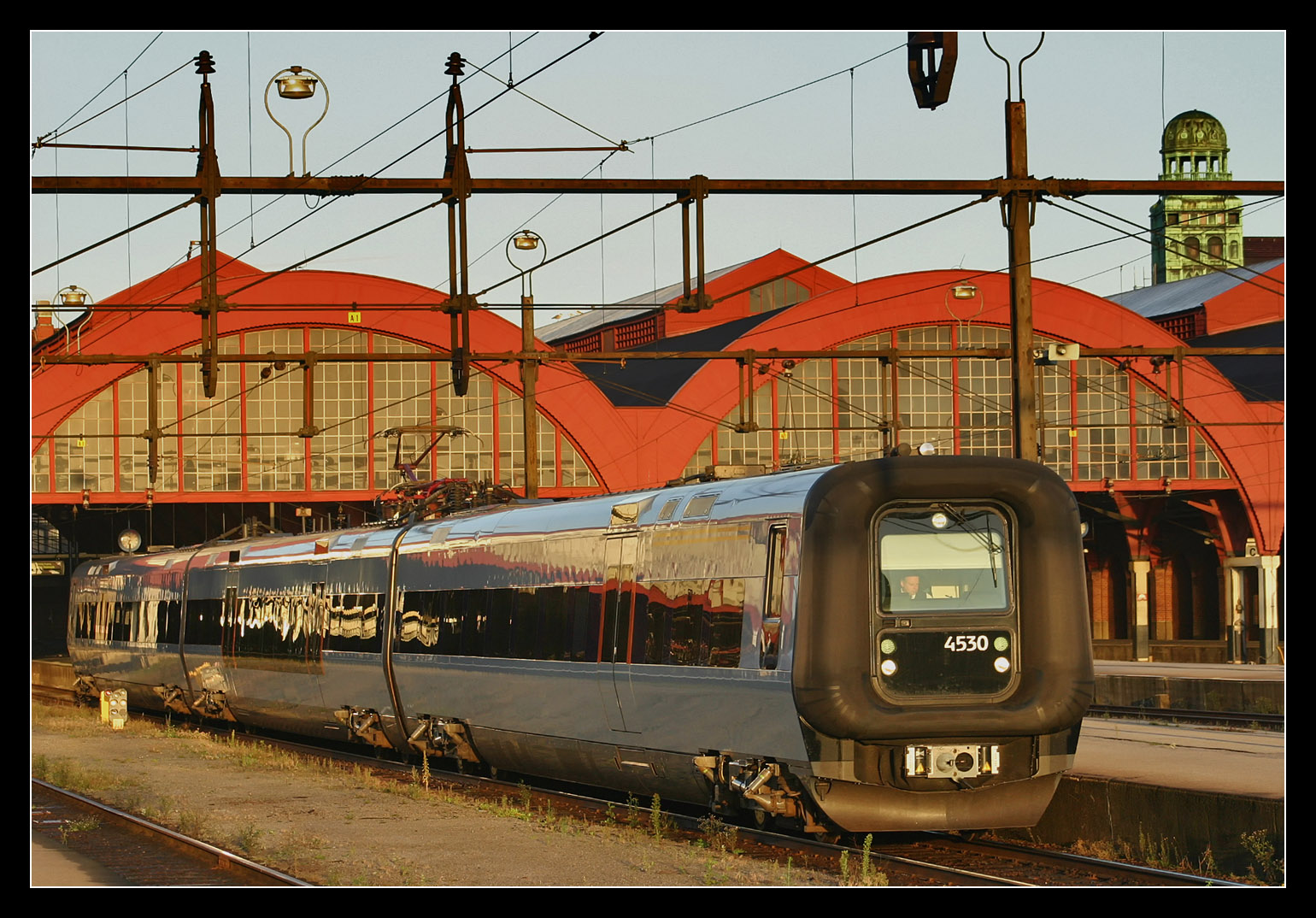 Excellent for reflections.
SJ Rc3 1061 also could be spotted, since 2014 Hectorrail 143 061.
Overview of the station hall with X2000 highspeed EMU to the right.
Ready to depart across the Öresund towards Copenhagen and Helsingör.
X2000-impressions.
Departure towards Stockholm.
After breakfast at the hotel, we took an Öresund train and arrived at Gothenburg before 12:30.
Connex sleeper train 91 from Luleå had reached its destination after a long journey from the arctic circle.
Front of the lovely Göteborg C station building, constructed 1856-57.
Meeting point of Gothenburg trams:
https://en.wikipedia.org/wiki/Gothenburg_tram_network
Units of class M31 had been built 1984-92 by ASEA and ABB and extended by a low-floor middle section 1998-2003 by Mittenwalder Gerätebau.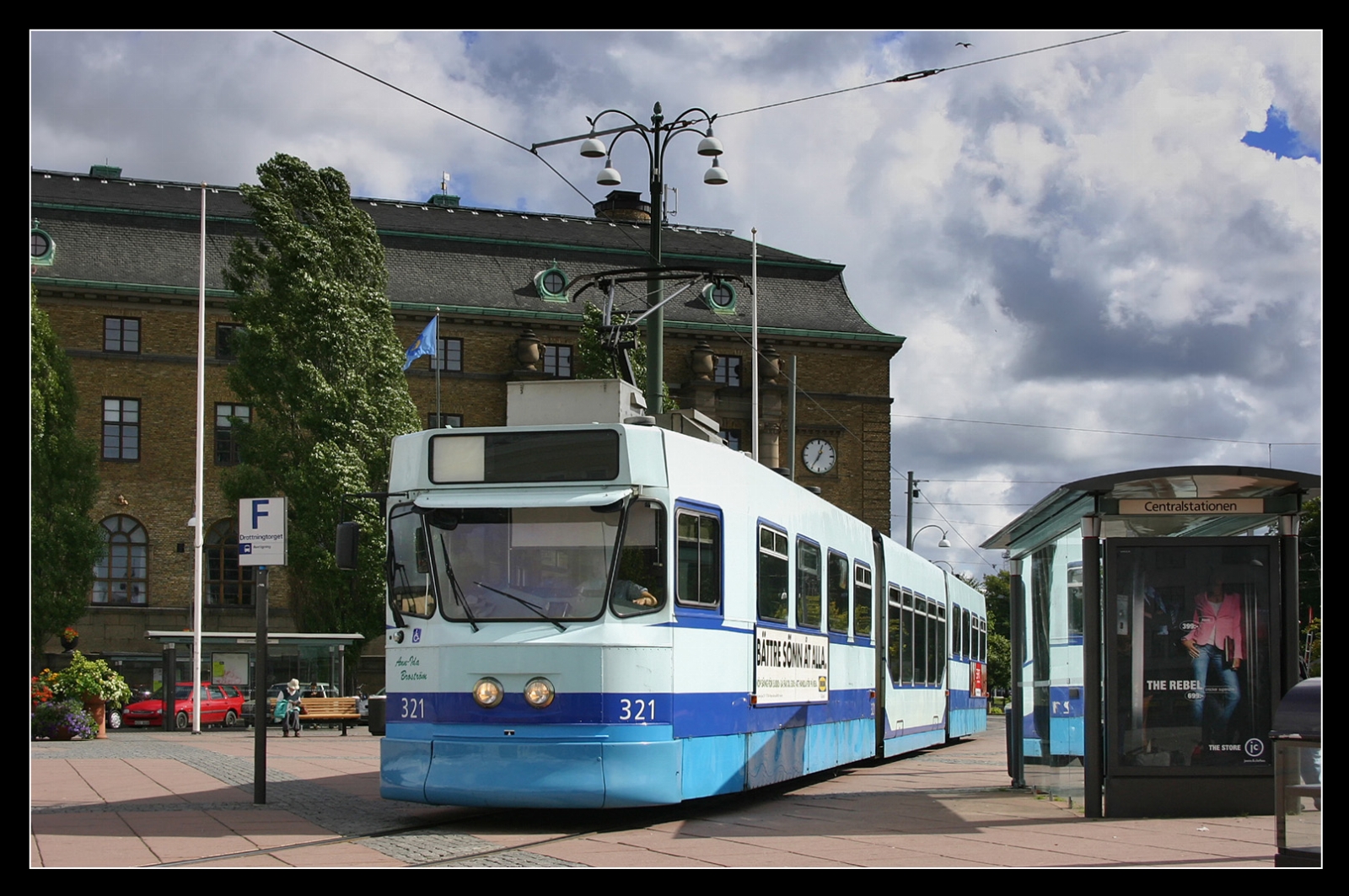 Old class M29, produced 1969-1972 by Hägglunds.
This is the more current livery.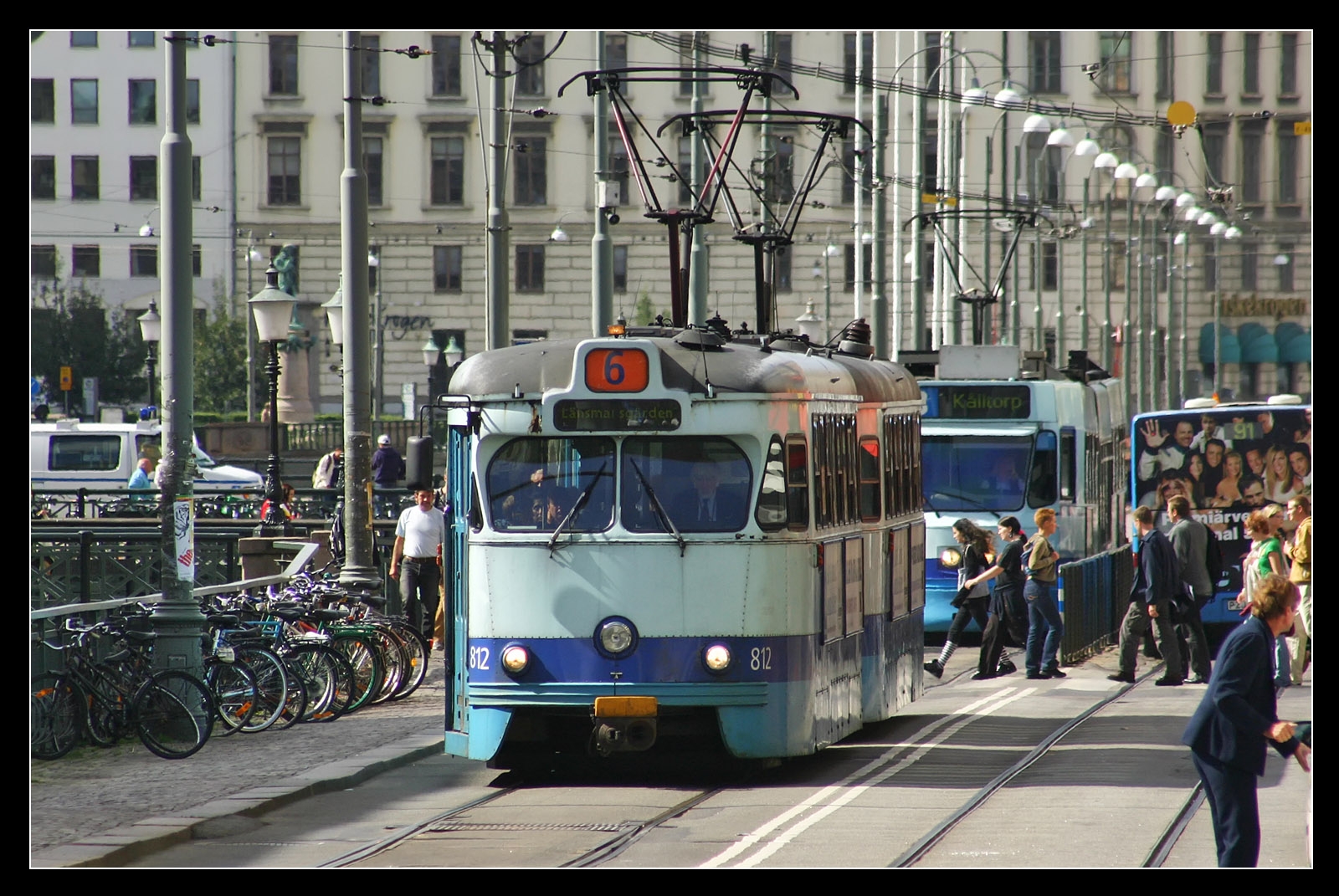 Gothenburg city museum is located inside an 18th century building of the Swedish East India Company.
The navy museum Maritiman is situated on Göta älv river, here the submarine "Nordkaparen".
The fishing vessel "Gunhild" has been scrapped since.
Trams traverse the Göta älv which is connecting Lake Vänern to the sea.
Göta älvbron is a bascule bridge constructed in 1937-39 and widened in 1966.
A sculpture of Swedish poet Evert Taube and four-masted barque "Viking" from 1906 enliven the scenery.
The new opera house had been opened in 1994.
The tower of the 17th century German Church in the background.
M28 (the oldest active class, built 1965–67 by ASEA/ASJ) in front of the art museum at Götaplatsen.
Later, we enjoyed the afternoon light at Kungsparken between Victoriabron and Vasabron.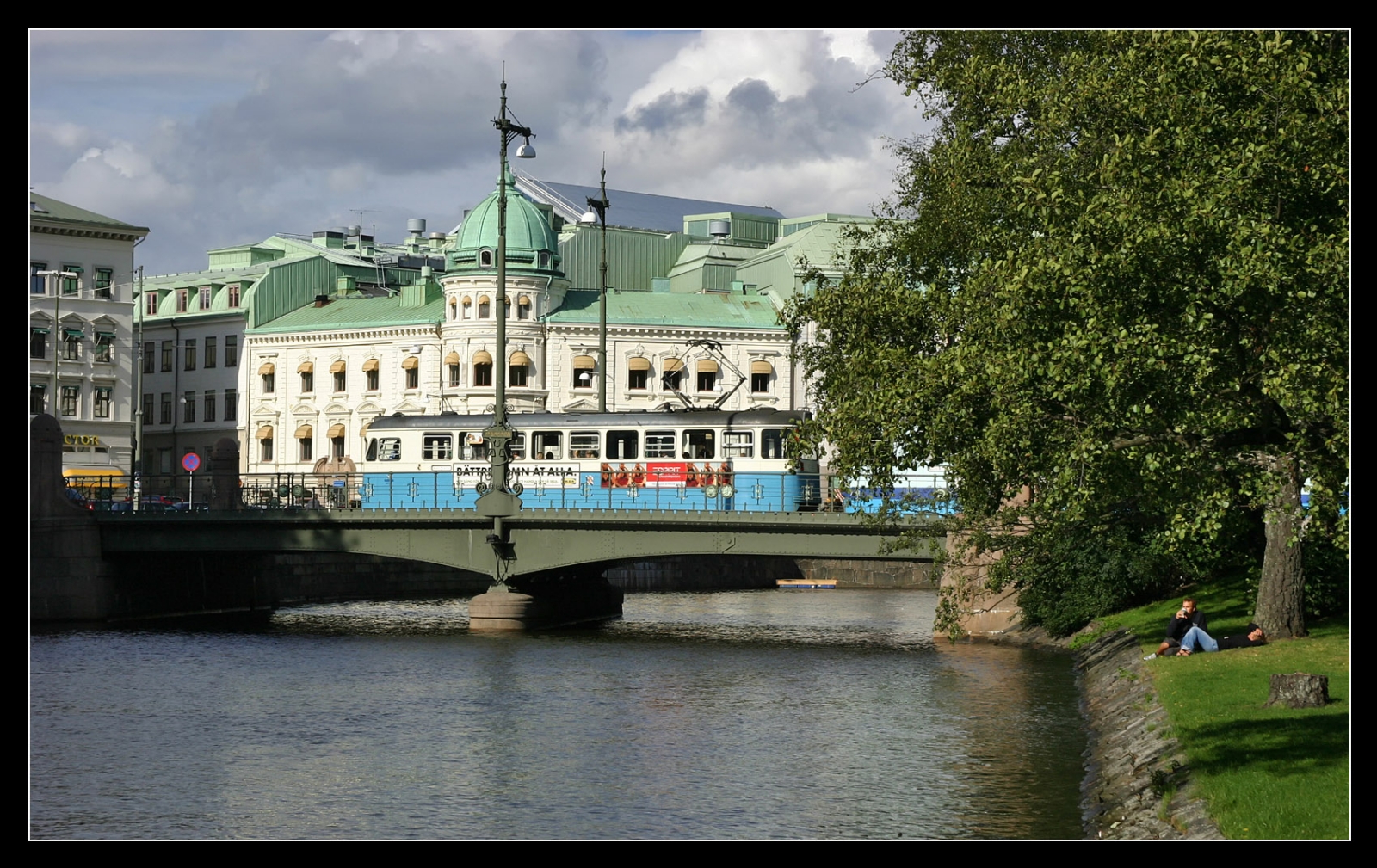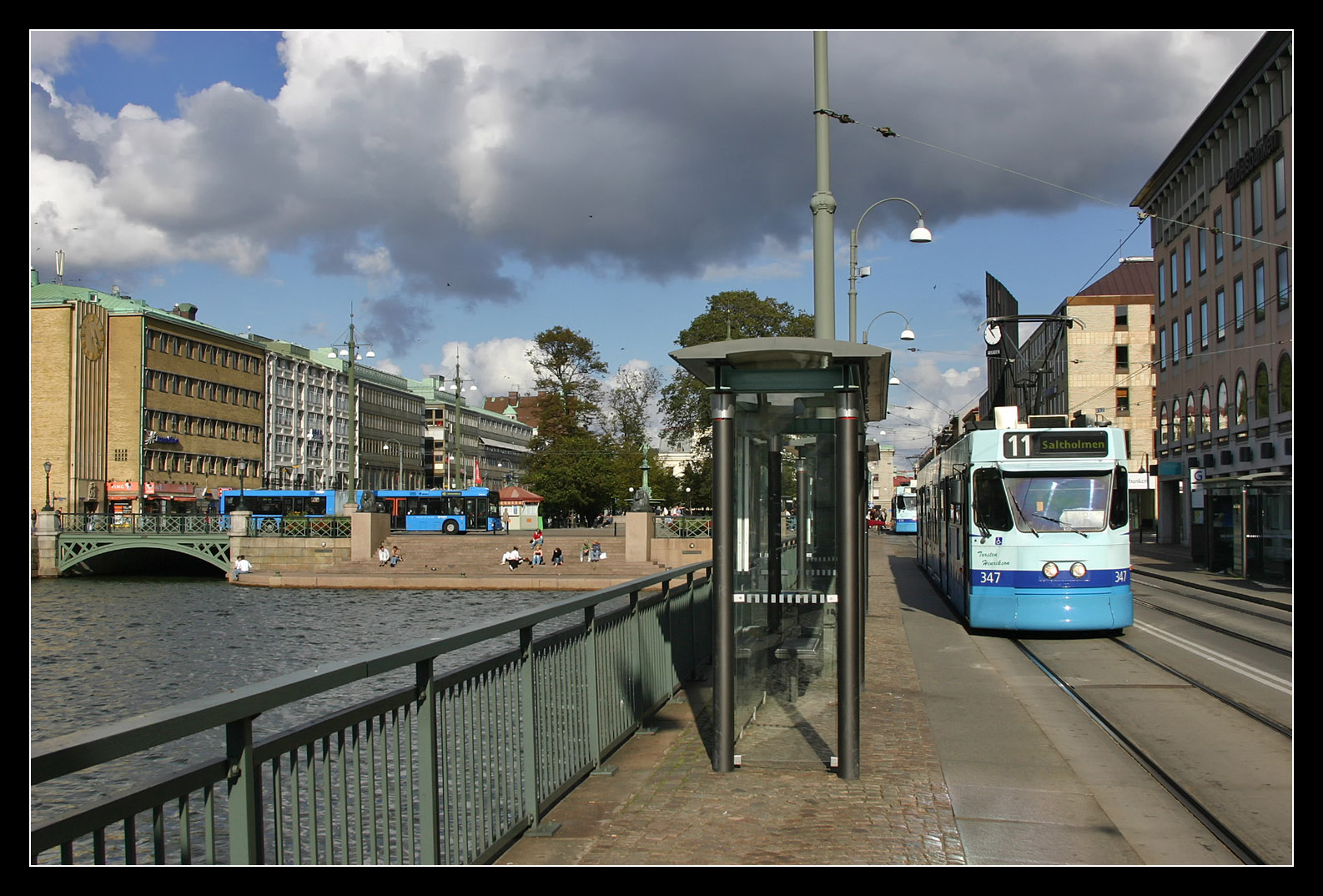 Gothenburg's heraldic animals at Fontänbron.
Back to the central station for a Linx X2000 EMU in best sunlight.
I always imagine Manhattan for trolls... ;-)
Next time we will finish our ScanRail Tour 2004 - but not without detour!