Hi,
To the previous part of the series:
ScanRail Tour 2004 - 12: Rauma Line (50 p.)
http://www.railroadforums.com/forum/showthread.php?50175-ScanRail-Tour-2004-12-Rauma-Line-(50-p-)
ScanRail-map featuring the former and current itinerary:
http://raildata.info/sca04/sca0413k.jpg
July 18 2004
We started the most rainy day of the journey on Oslo's T-bane. Streetcar and suburban lines had been joined from 1966 to form a subway network. Class T-1000 - seen here - was the first to be produced specifically for it. The last of these trains have been withdrawn from traffic in 2009, nowadays only the new class MX-3000 is operating throughout the city.
More about T-bane:
http://en.wikipedia.org/wiki/Oslo_Metro
On the seats you can spot the logos of former operator AS Oslo Sporveier, the company was split up in 2006.
More about it:
http://en.wikipedia.org/wiki/Oslo_Sporveier
Of course a rainy day is crying for the Munch Museum. ;-)
Our visit still took place under relatively low security about one month before the spectacular robbery happened.
Next we visited the Vikingskipshuset museum, here Oseberg ship dating from the 9th century.
These are ship burials discovered in the late 19th and early 20th centuries.
More information can be found here, including links to the separate ships:
http://en.wikipedia.org/wiki/Viking_Ship_Museum_(Oslo)
Rich burial objects were displayed as well.
Another highlight is the Vigeland sculpture park featuring expressive works by the best known Norwegian sculptor.
A streetcar of back then still brand new class SL-95 (built 1999 - 2004).
Line 12 in front of famous Oslo city hall where the Nobel Peace Prize is being awarded.
I had enough of the rain and took "Trikkelinje" 12 (from "Elektrikken") to the central station and hotel. This was only the first visit to Oslo on the journey, in a few days time we were about to return for a sightseeing tour in better weather.
The interior of a class SL-95 streetcar.
The hotel room even included a TV next to the bathtub, so you could relax well with Tour de France still featuring Lance.
July 19 2004
Next morning we arrived at Oslo S before 8 a.m.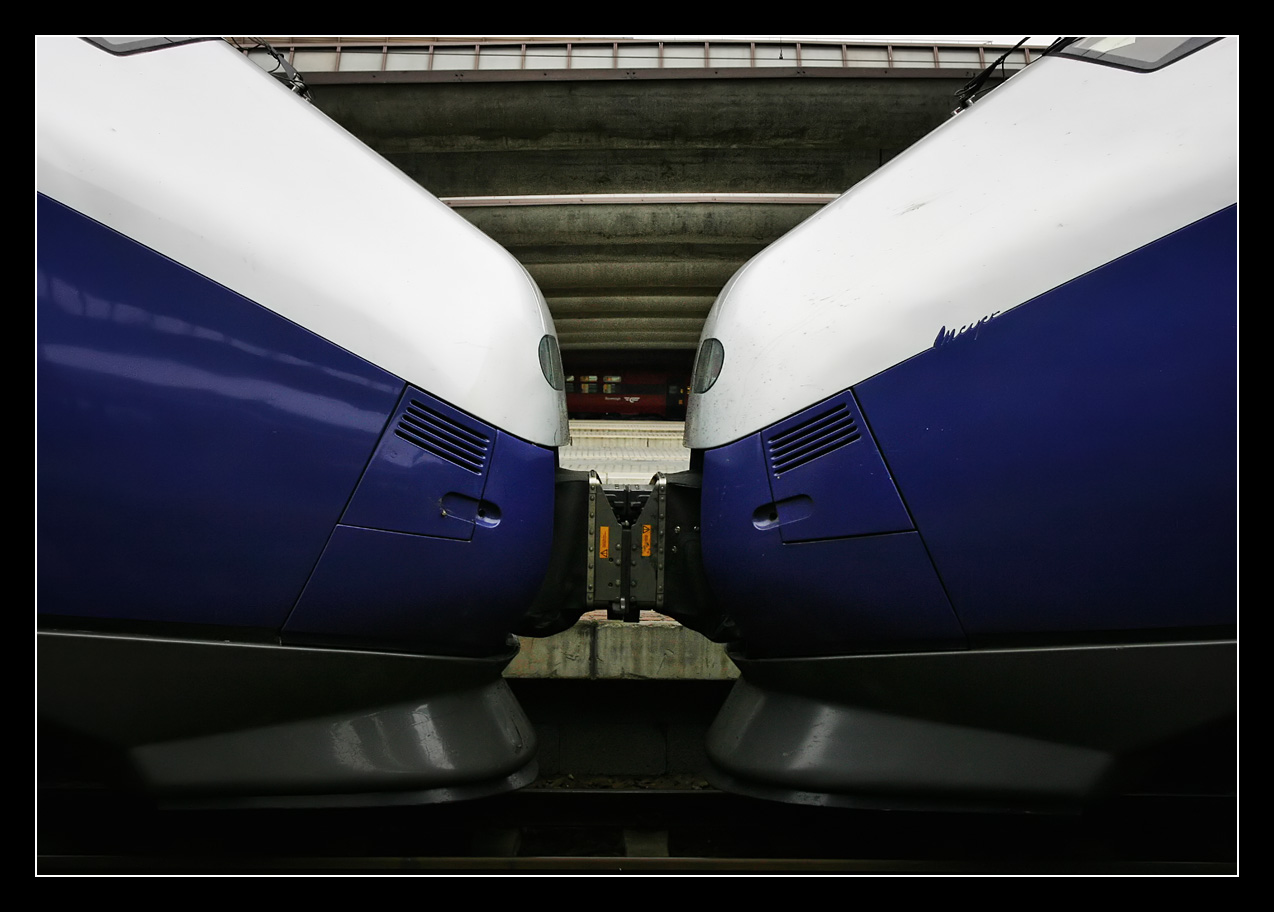 Due to extensive maintenance work around Oslo our express 61 to Bergen did not take the regular route via Drammen, but the original one of the Bergen Line trains on the Gjovik Line via Grua - seen here - to Roa and from there on the Jevnaker Line to Honefoss. This route is usually mostly taken by freight trains.
Due to a shorter distance than scheduled we arrived early at wedge-shaped Honefoss junction.
Our driver of El 18 2257 told us about the famous elk-gun carried on all Norwegian engines to shoot wounded wild animals.
The line from Drammen to the right, the one from Roa to the left.
Relaxation on a long distance train break.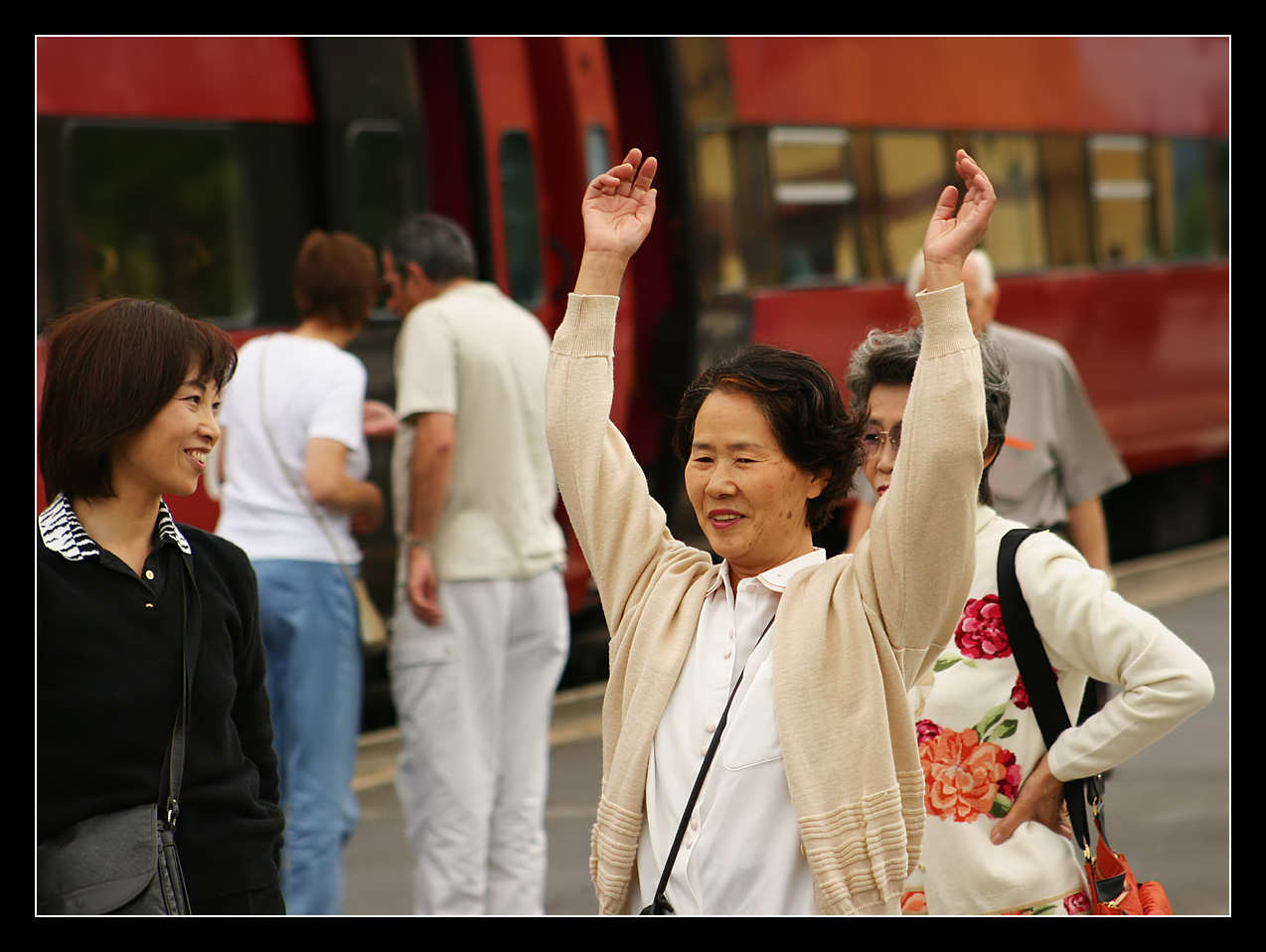 We had to wait for the connection from Drammen and departed with 15 minutes delay. Regional Bm 72 119 - then newly produced by AnsaldoBreda - cannot be spotted every day as train to Bergen. Of course everyone changed to our express, the local train terminated at Honefoss.
The rainy day in Oslo had paid off, we were rewarded with several days of nice weather in southern Norway. At first the Bergen Line follows strung-out lake Kroderen. I took all photos from the train through the window by compact cam - despite of that they did not turn out too bad.
Details about the route:
http://en.wikipedia.org/wiki/Bergen_Line
We continued through Hallingdal.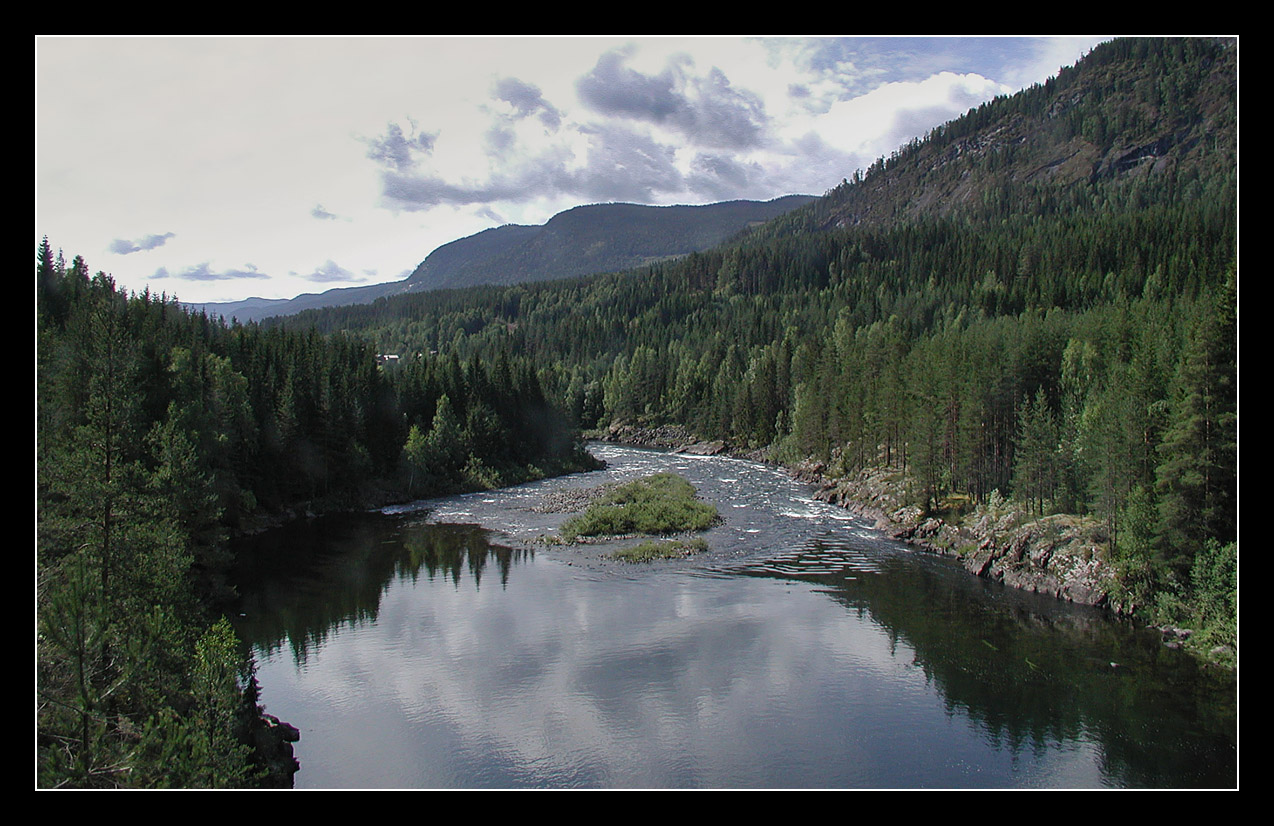 From Geilo we crossed the alpine landscape of the Hardangervidda, Europe's largest highland area.
Across Finsevatnet we could view the glaciers of 6112 feet high Hardangerjokullen.
Soon we reached Finse, at 4009.8 ft altitude the highest station in Northern Europe.
6.4 mile long Finsetunnel was opened in 1993, the summit is situated at 4058 ft. On the old route it had been at 4268 ft.
A parade of rotary plows could also be witnessed at Finse, behind the modern, diesel-fueled one you can still spot a steam-powered plow in use until the 1970s.
Train meeting under the snow protection tunnel of Hallingskeid station.
At Myrdal - junction of the Flam Line we will explore next time - our express had caught up with its schedule and stopped to wait for a train crossing.
Sadly the eastbound freight hauled by CargoNet class El 16 only arrived shortly before departure time, but I somehow managed to squeeze it into frame.
At Voss we almost had reached sea level again. We were about to take a short break here the next day resulting in more photos of the place, but I would like to show you this picture featuring a light blue eye catcher.
We were welcomed to Bergen region - at Osteroy suspension bridge across Sorfjord to Osteroy Island - immediately by a rain shower, but it would be the only one over the next few days - which is rare, considering the average of 200 days of rain per year in this area.
At 2:52 p.m. we arrived punctually at Bergen central terminal.
We will visit Bergen in the part after the next, coming up is an alternative mode of transport.