Hello,
today I will show you some holliday-pictures. I planned this trip since June. I have never been in the ex-Yugoslavia. My last trip to an country outside the EU was years ago (It must be Tunesia 1998).
20th. August: Wennigsen-Berlin
Our flight went from Berlin Tegel to Belgrad Nicolai Tesla. Since the flyer already started shortly after 10, we went a day earlier to Berlin. Our hostel was a few minutes from the station "Lehrter Bahnhof". We finished the day with a few beers over the roofs of Berlin..
21th August: Berlin-Belgrad-Subotica
In the morning we take the bus from Station "Lehrter Bahnhof" to Berlin Tegel Airport. The airport "Tegel" should be closed a few years ago, but the new airport "Berlin-Brandenburg" is not yet opened. The airport "Tegel" is far to small for the current traffic. Our plane startet on time and wie arrive Belgrad half past 11. We went to Sixt and get our car, a Opel Astra Sedan. At first we drive direction north, to Subotica. There we want to get a hotel.
441 707 with PT4405 from Subotica to Novi Sad near Mali Beograd.
In Subotica we get a middle-class-hotel for 2500Dinar. That was very cheap for west-europeans. (1USD=90RSD)
22th. August: Sobotica-Zrenjanin
In the morning we want to take a photo from the small bordertraffic between Horgos (RS) and Szeged (HU). But there was no train. This train was canceled. :-(
There was only one photo without a train:-(
So we drive to Vrbas, between Novi Sad and Subotica.
A 712er from Sombor to Vrbas near Vrbas.
461 155 with a freight train from Subotica direction Novi Sad in Stephanovicevo.
In the afternoon we want drive to Zrenjanin. But we made a detour.
711 021 with PT5412 from Novi Sad to Sombor in Petrovac-Golzan.
Than wie drive to the railroad from Belgrad to Zrenjanin. We want to take a photo from the evening-train. We don´t know which class used on this line. We wait near Uzdin. The train should arrive shortly before sunset. The train was late. We wanted to go away now. Than we heared a train horn. The horn sounded very much like a old rail car.
I nearly fell off the guardrail on which I stood. 812/814 302 with PT2502 to Zrenjanin.
23th. August Zrenjanin-Vrsac
After a sleepless night in a cheap hotel near Vrsac, we started the day with the first train in the light.
812/814 306 with PT2501 from Zrenjanin to Pancevacki Most in Tomasevac.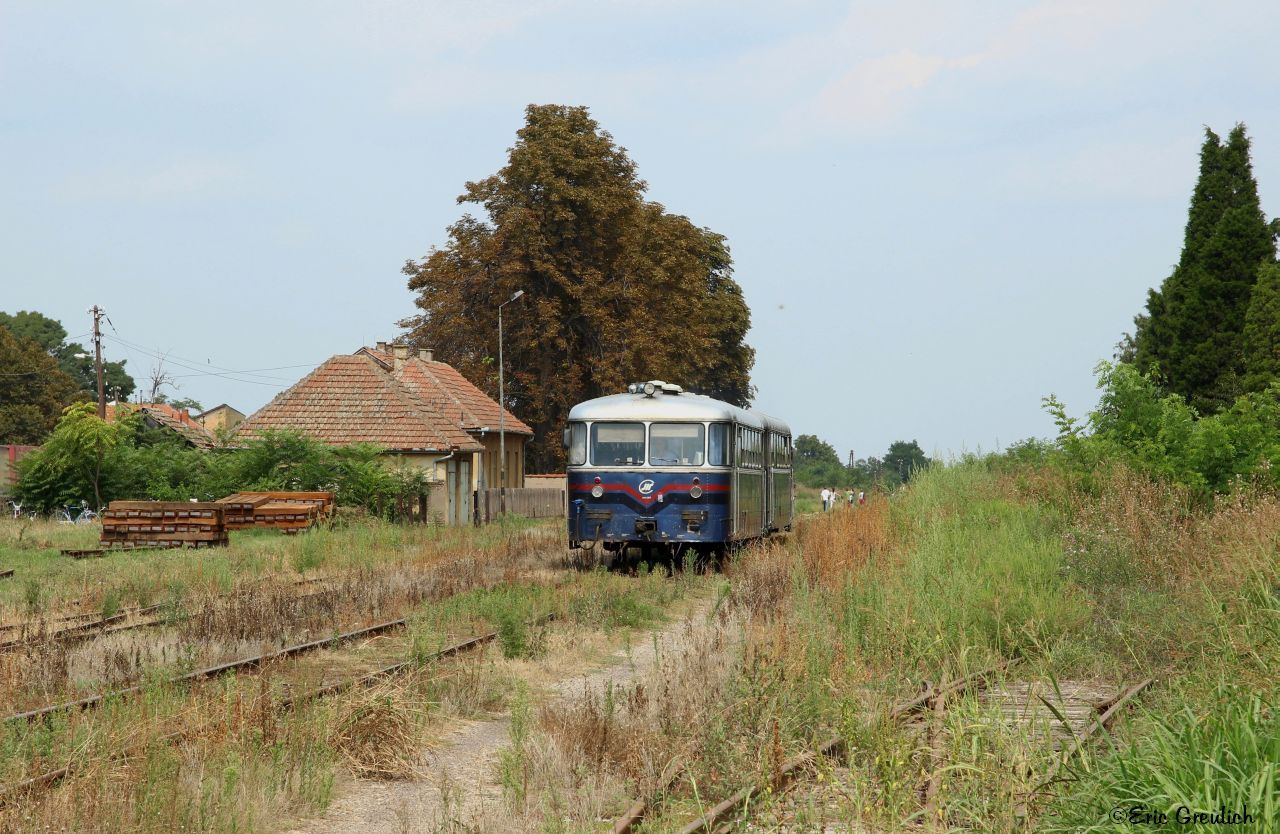 812/814 307 with PT2523 from Kikinda to Zrenjanin in Novi Becej.
The same train in Zrenjanin.
PT2503 from Zrenjanin to Pancevacki Most in Lukicevo.
A last photo in Uzdin with the same train.
Our finish for this day was Vrsac. That was arround 130km (80miles). By chance we found a non-drawn street. This saves us 20km.
The result :-D Return now at SIXT:-D
In the evening we found a nice motel in Vrsac.
24th August Vrsac-Timisoara-Vrsac
This day we start a trip to Romania. At first we want to take some photos from the tram in Timisoara. But the weather was bad. The border control took almost half an hour.
A Hansa-tram.
An other Hansa-tram
And a old Wegmann-tram. Booth was ex-german trams. The last one are from Bremen.
An other Wegmann.
Than we drive back to the border. We want to take some photos on a small railway from Jebel to Giera.
57 0439 with a local train from Jebel to Giera near Ciacado.
And again
In Ciacado there was a big railway crossing with four barriers.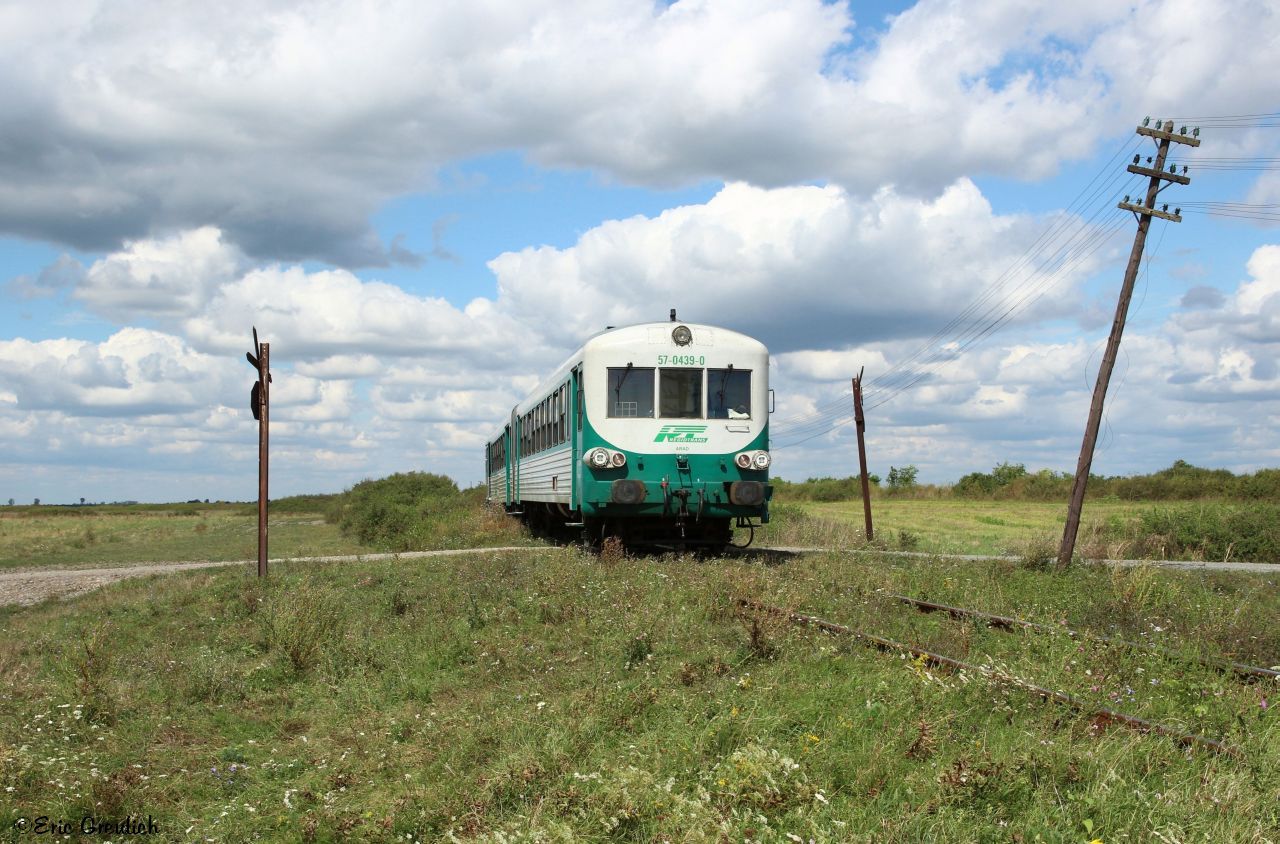 Near Ghilad.
Than we drive back to Serbia, but there was a problem at the border controll. We need for Romania a vignette for the streets. That cost a fine about 300Euro. 40 euros on the registration document solved the problem.
25th August Vrsac-Nis
Our next destination was the south of Serbia. We wanted to take some pictures on the main Belgrade-Nis.
At first we take a photo from PT2601 in Uljma. 711 001 pass the railroad crossing in the station.
PT6757 from Smederevo to Pozarevac behind the station Vranovo with 444 014.
On the main line we take a photo from a "Kennedy-Locomtive" with a freight train direction Nis in Bagrdan. 661 116.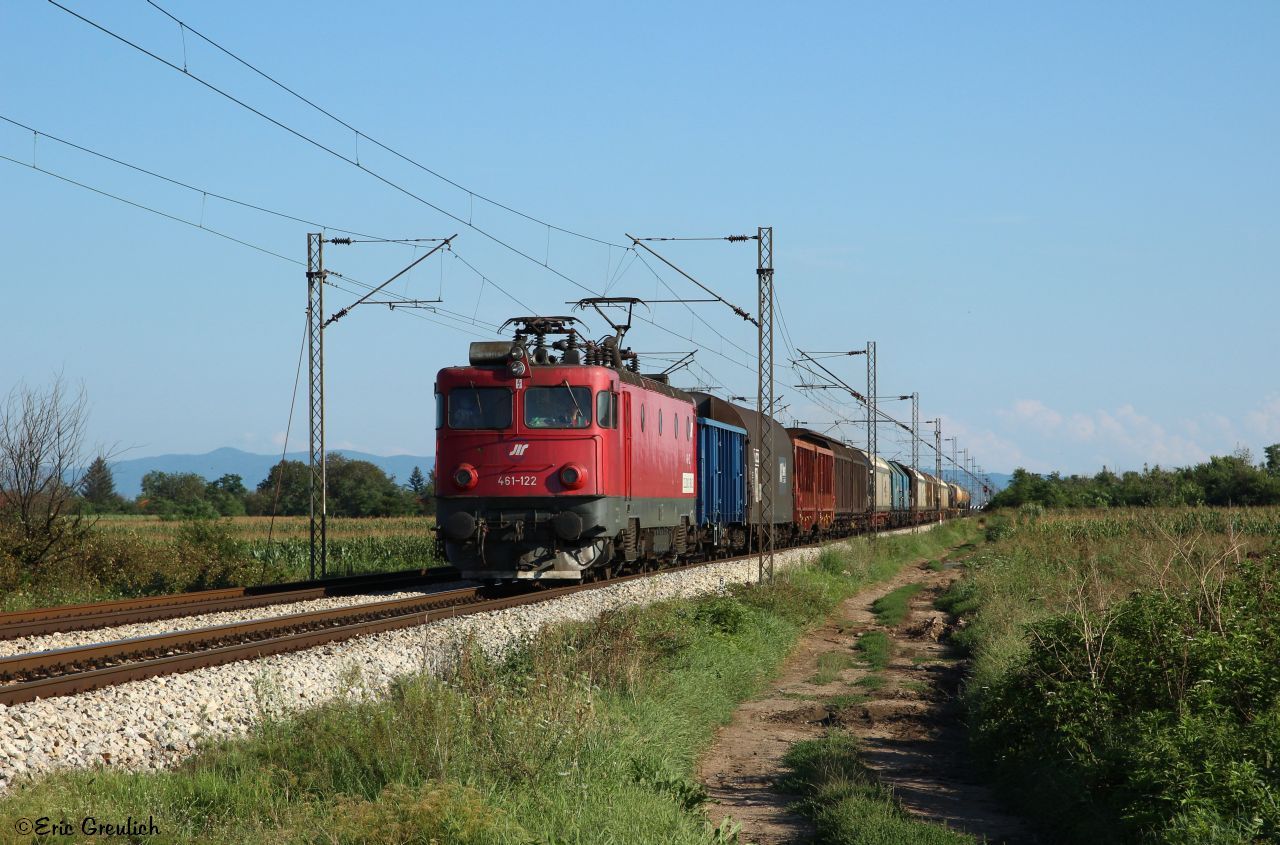 461 122 with a freight train in Norzina direction Belgrad.
26th August Nis-Pozarevac
Today, we want to take some photos on the main line again. But there was a construction side. The traffic was bad.
461 157 with B337 from Belgrad to Nis in Grejac.
PT2504 in Supovaci Most with 441 031.
PT2504 again in Norzina.
We had to return the next day our car. So we drive drection Belgrad. Pozarevac is a city near Belgrad. That was arround 80km (50miles) to Belgrad.
444 023 with the PT6760 from Pozarevac to Smederevo in Ljubiecevski Most.
27th August Pozarevac-Nis
Before we bring back our car, we take a photo from the PT3903.
412 085 in Kolari.
We bring back our car and drive with the local transport around Belgrad.
412 013 in Zemunsko Polje.
412 017 from the other side.
The Ministry of Defence in Belgrad.
A KT4D at Block45.
444 009 with a night train in Belgrad Central station.
I hope you enjoy my article!
Eric
Last edited by a moderator: