Hi,
To the previous part of the series:
Narrow Gauge Mountain Express - 32: Šargan 8 (50 p.)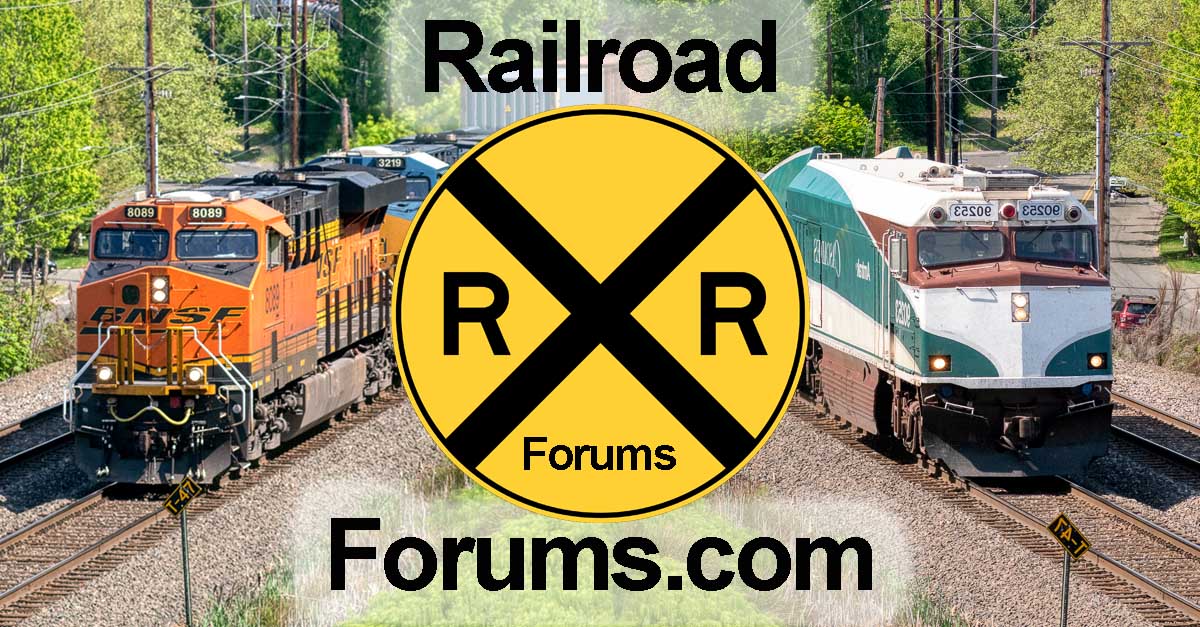 Hi, To the previous part of the series: Mountain Express - 31: Beach Grill (50 p.) https://railroadforums.com/forum/index.php?threads/mountain-express-31-beach-grill-50-p.15912 The video for this part: Šarganska Osmica aerial photo: http://raildata.info/heck/sargan8.jpg August 31...

railroadforums.com
The video for this part:
September 1 2005
Thursday morning we packed our bags - including a bottle of aromatic Šljivovica plum schnapps we had bought at the farmers' market the day before - and walked from the hotel to Užice station.
The mountainous surroundings are reflected in the modern architecture.
A decorated underpass to the tracks.
Some renovation had been done.
Nothing going on...
441-031 (SGP #65235 / built in 1968) hauled our local train to Požega at 10 a.m.:
The local into the other direction was even more overpowered - but wait, something waited behind it.
Yes, Tito's blue Pullman train pulled by 01-088 (Maschinenbau-Gesellschaft Karlsruhe #2250 / built in 1922).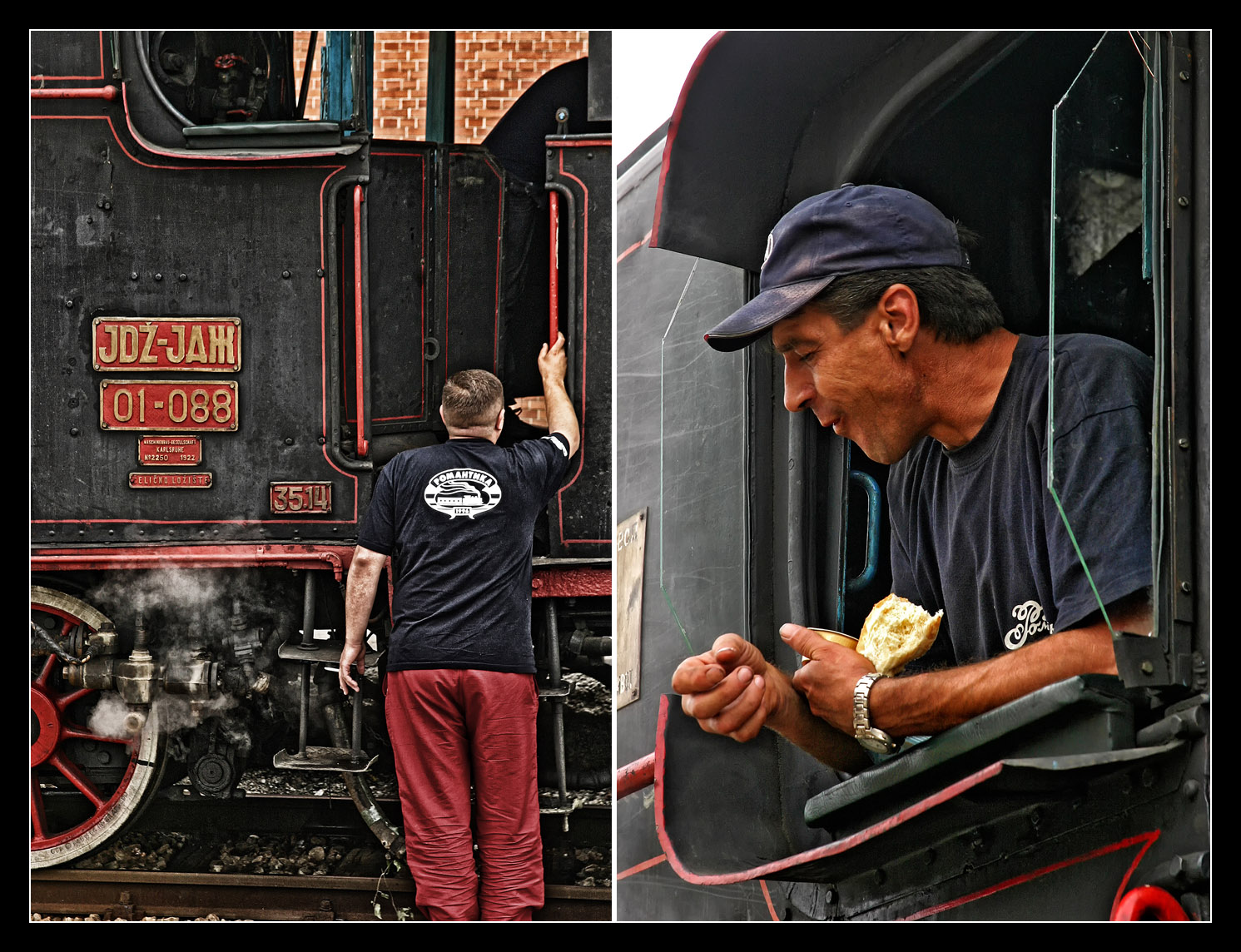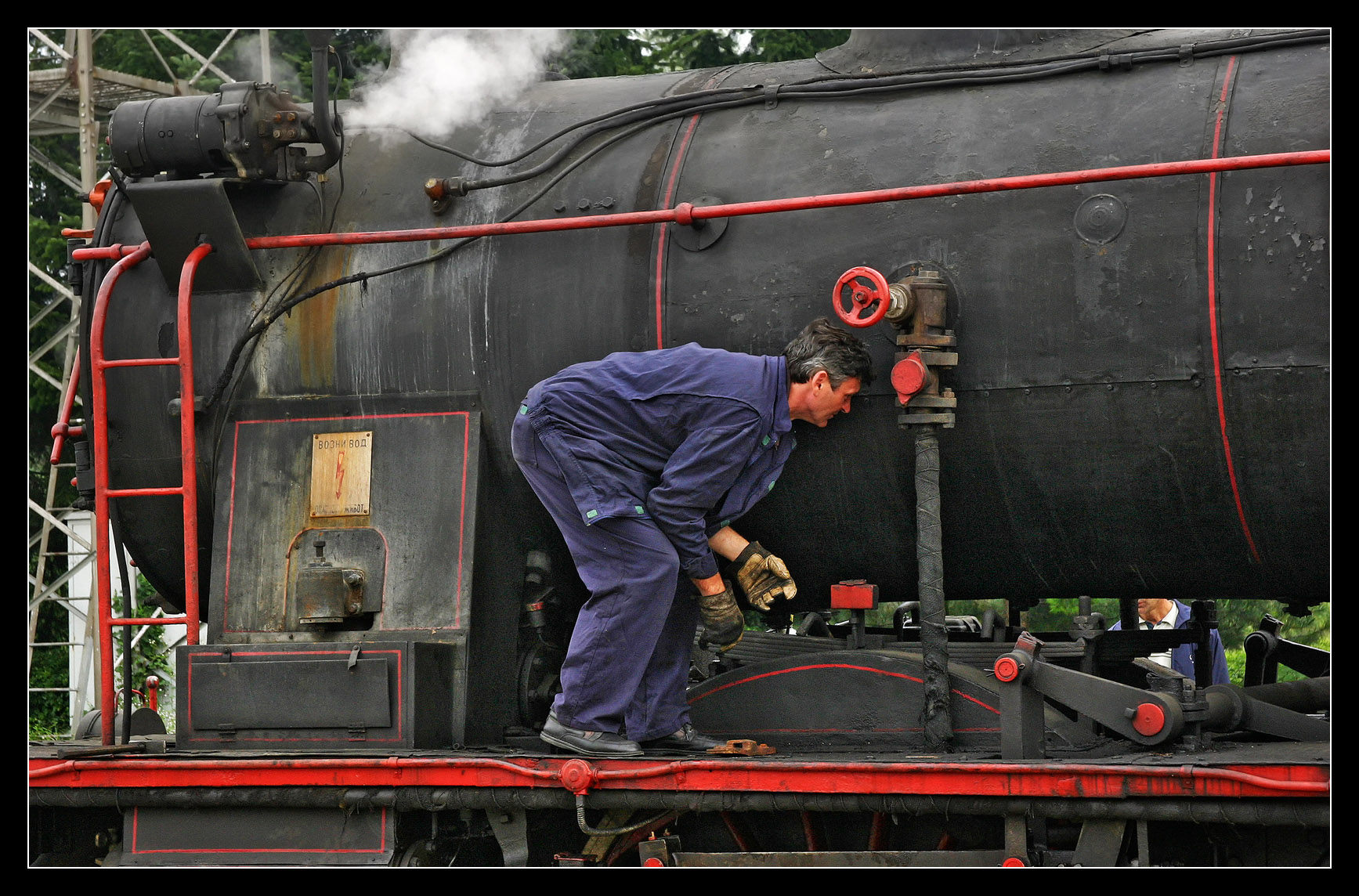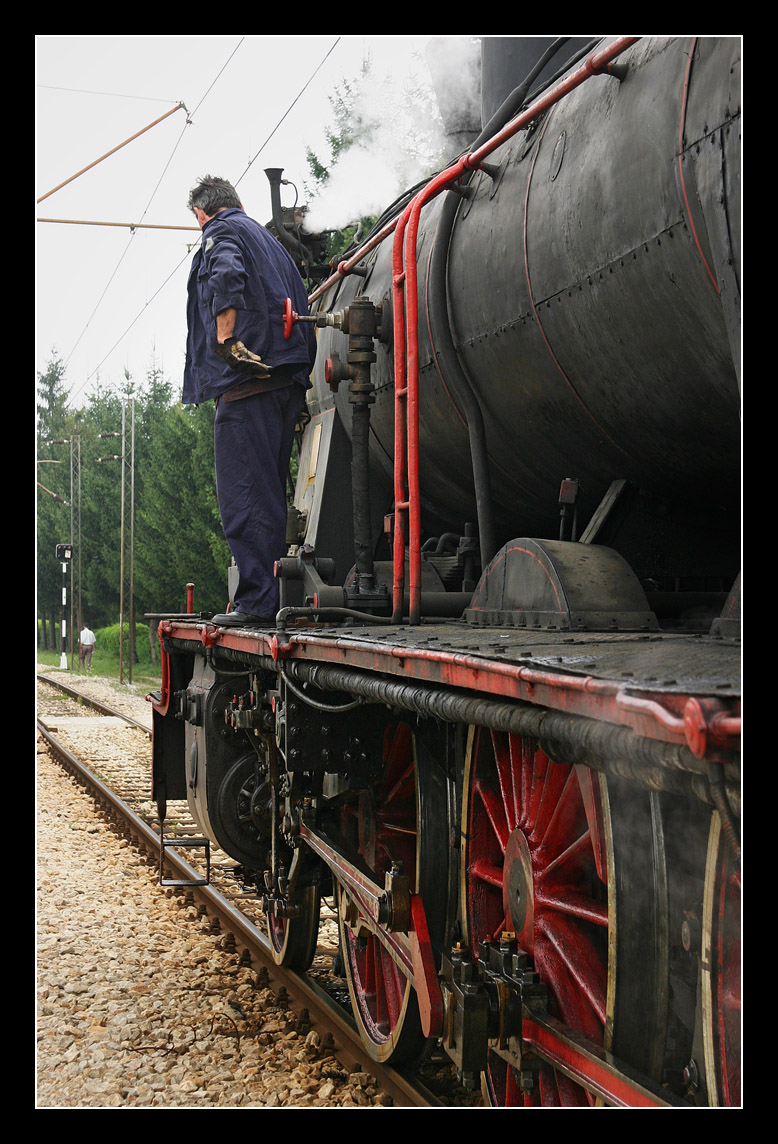 The locals continued first.
The steam train followed towards Belgrade at half past ten.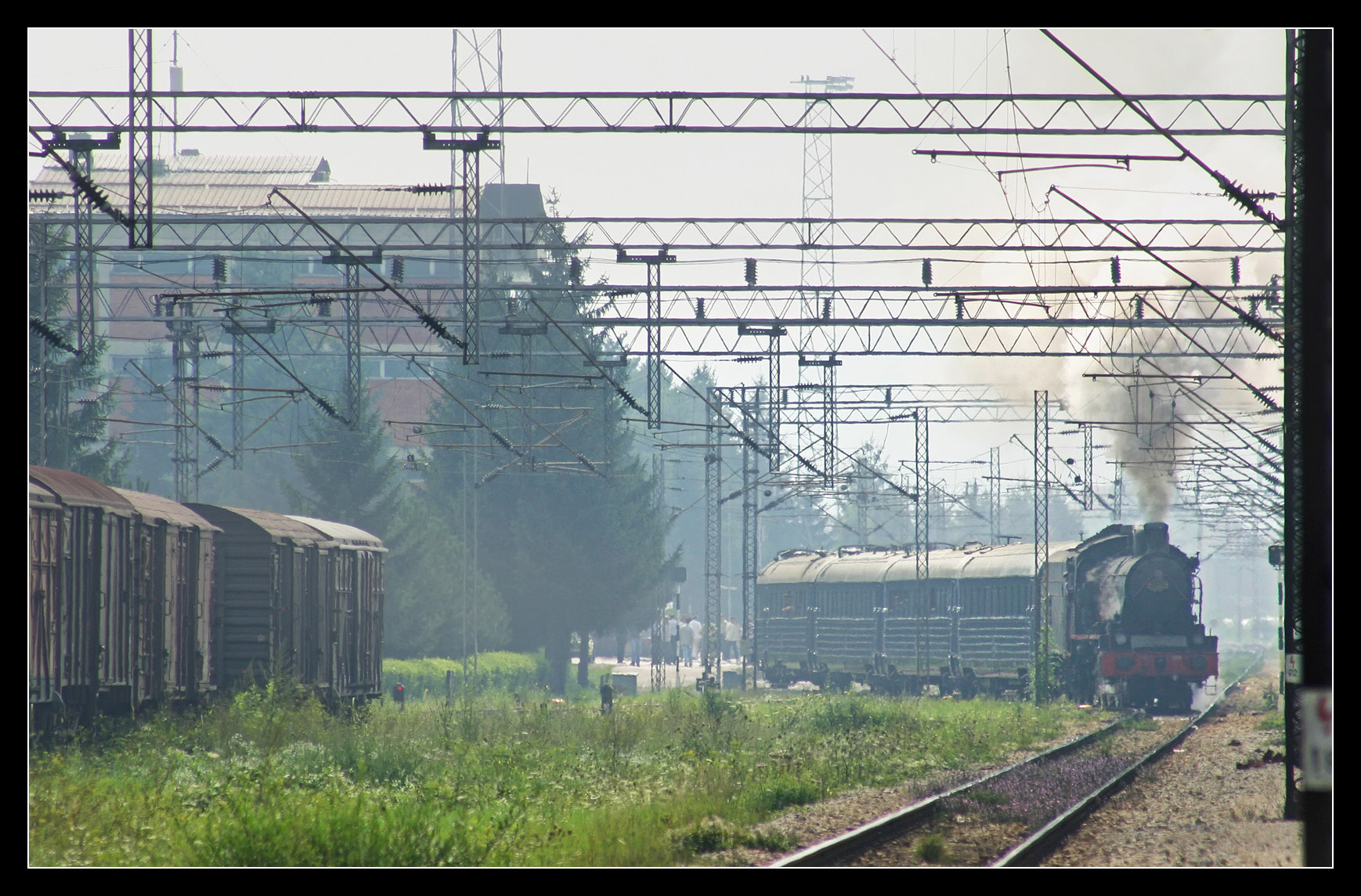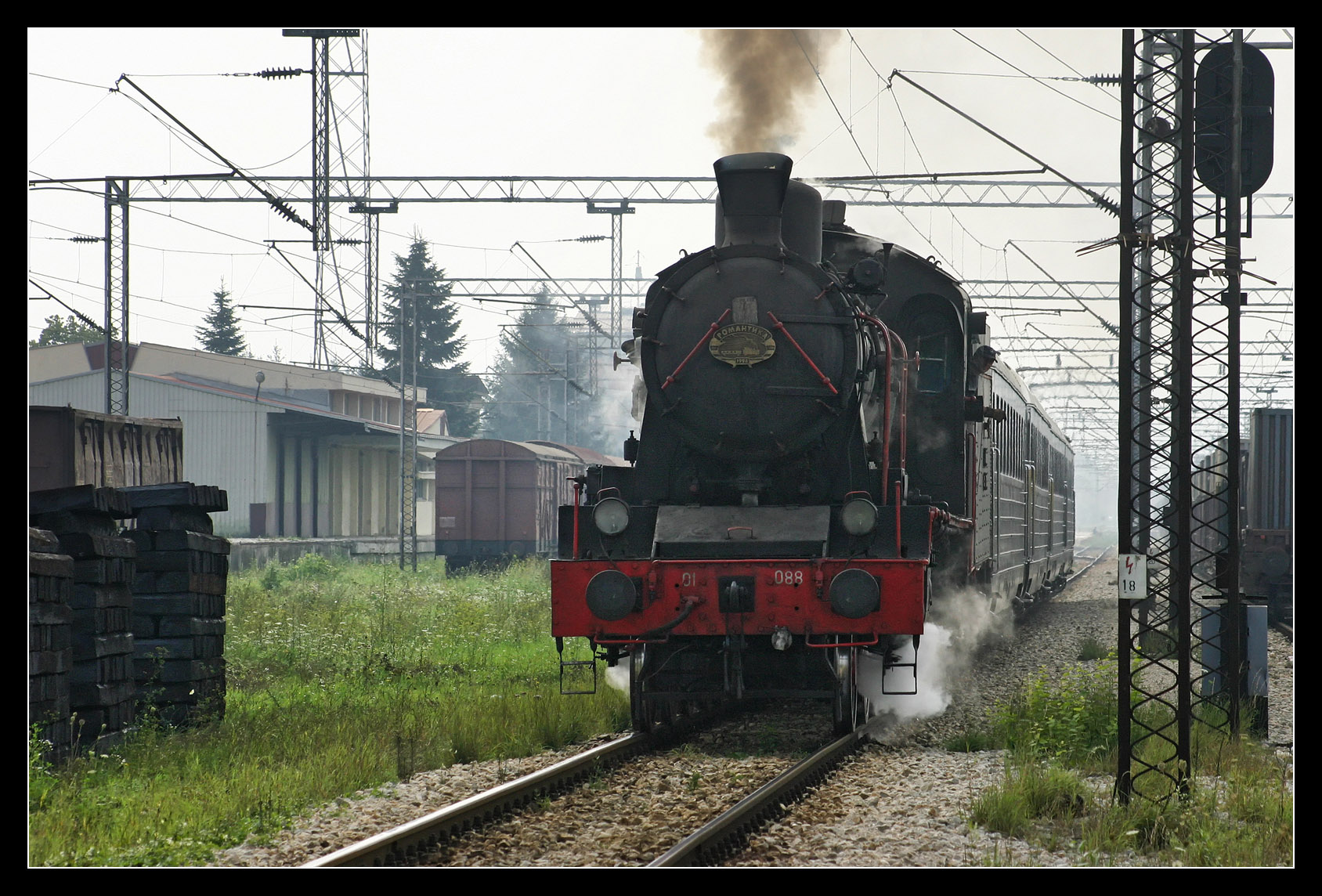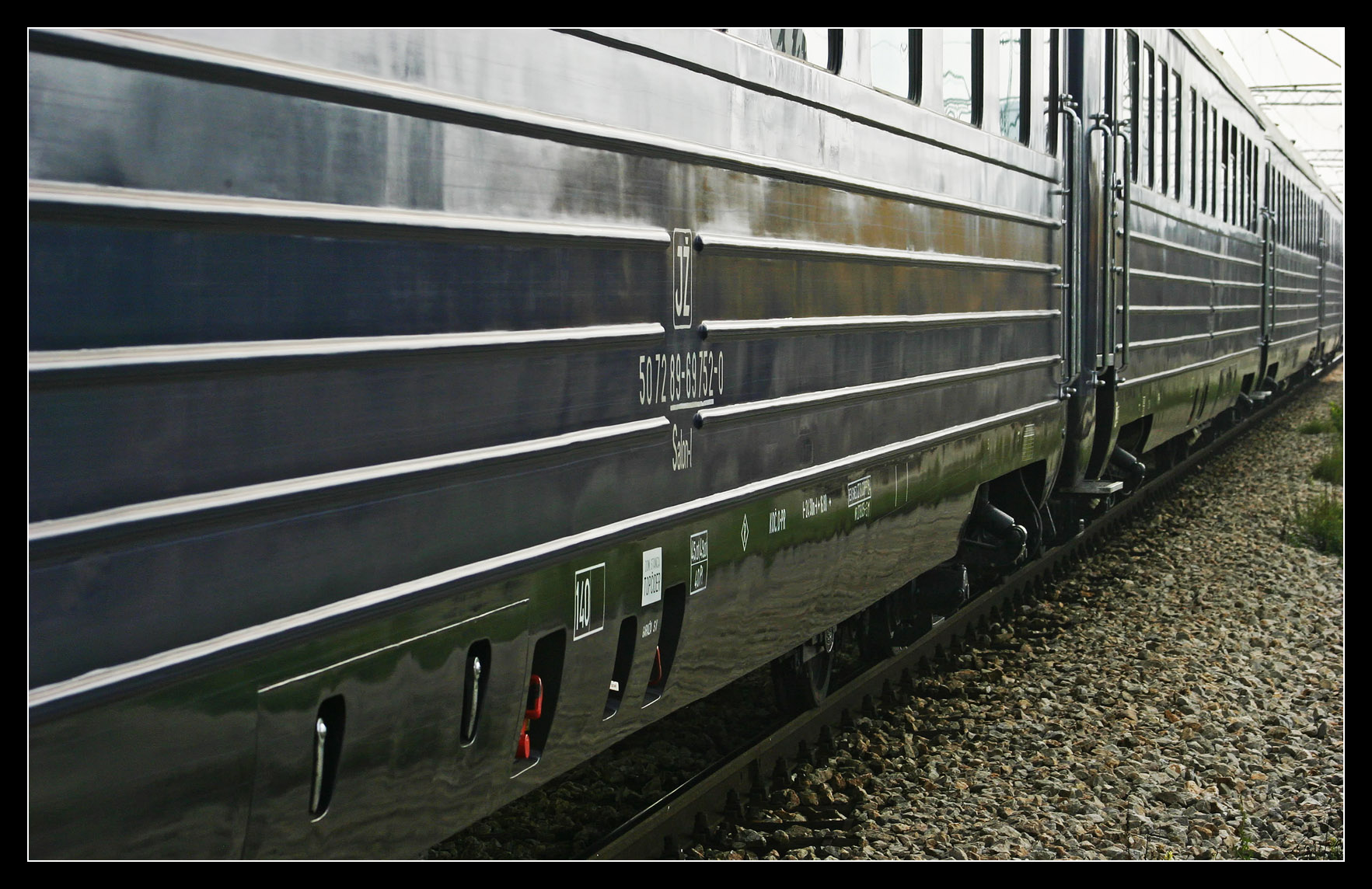 Six-axled switching.
The obligatory maintenance vehicle.
On to the local attraction: the narrow gauge museum.
Engines are displayed relatively sheltered.
Mighty Mallet 92-043 (Henschel #19481 / built in 1922) - makes you fantasize about this giant being returned to running condition...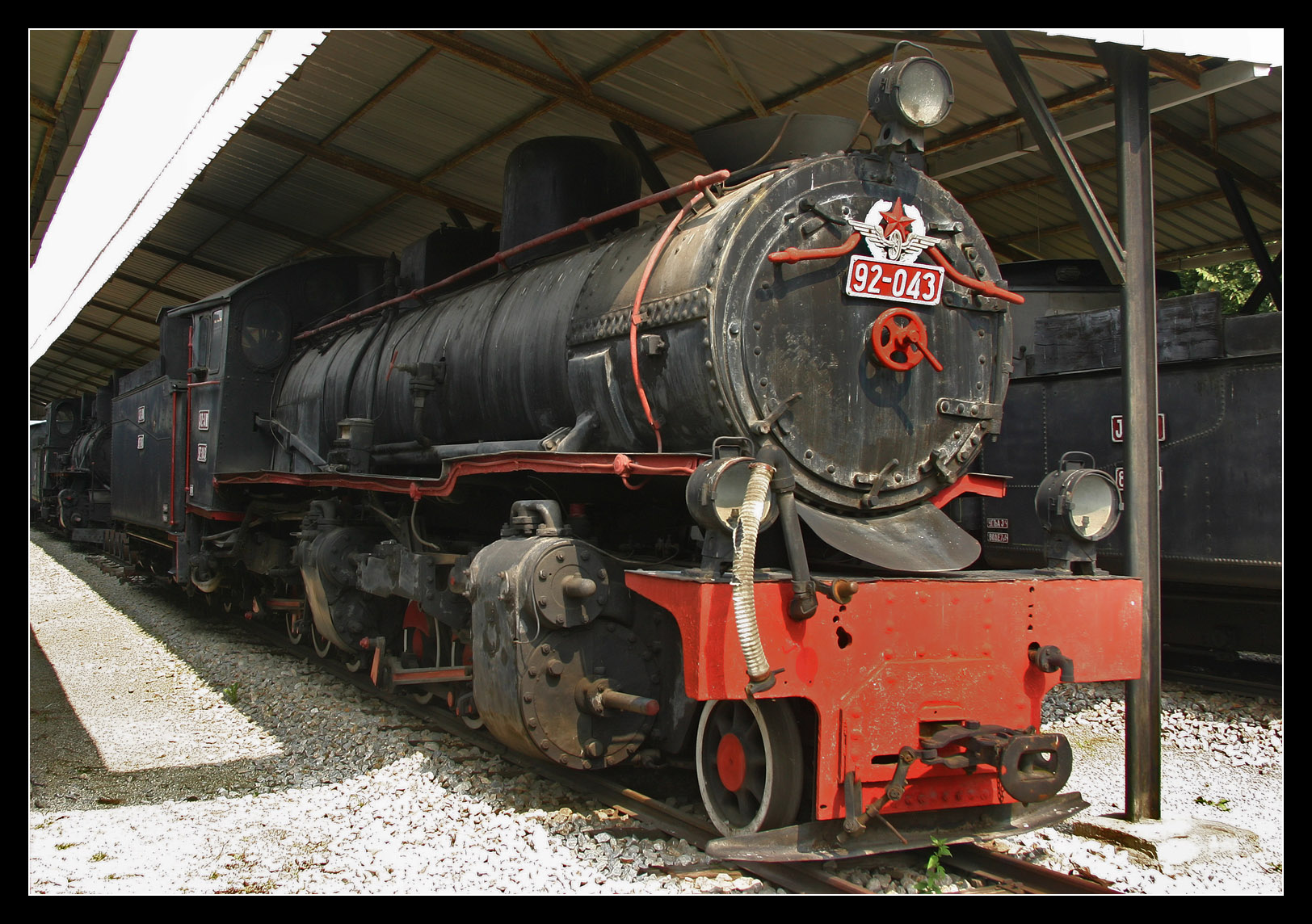 Or maybe light passenger loco 73-002 (Krauss Linz #5770 / built in 1907)?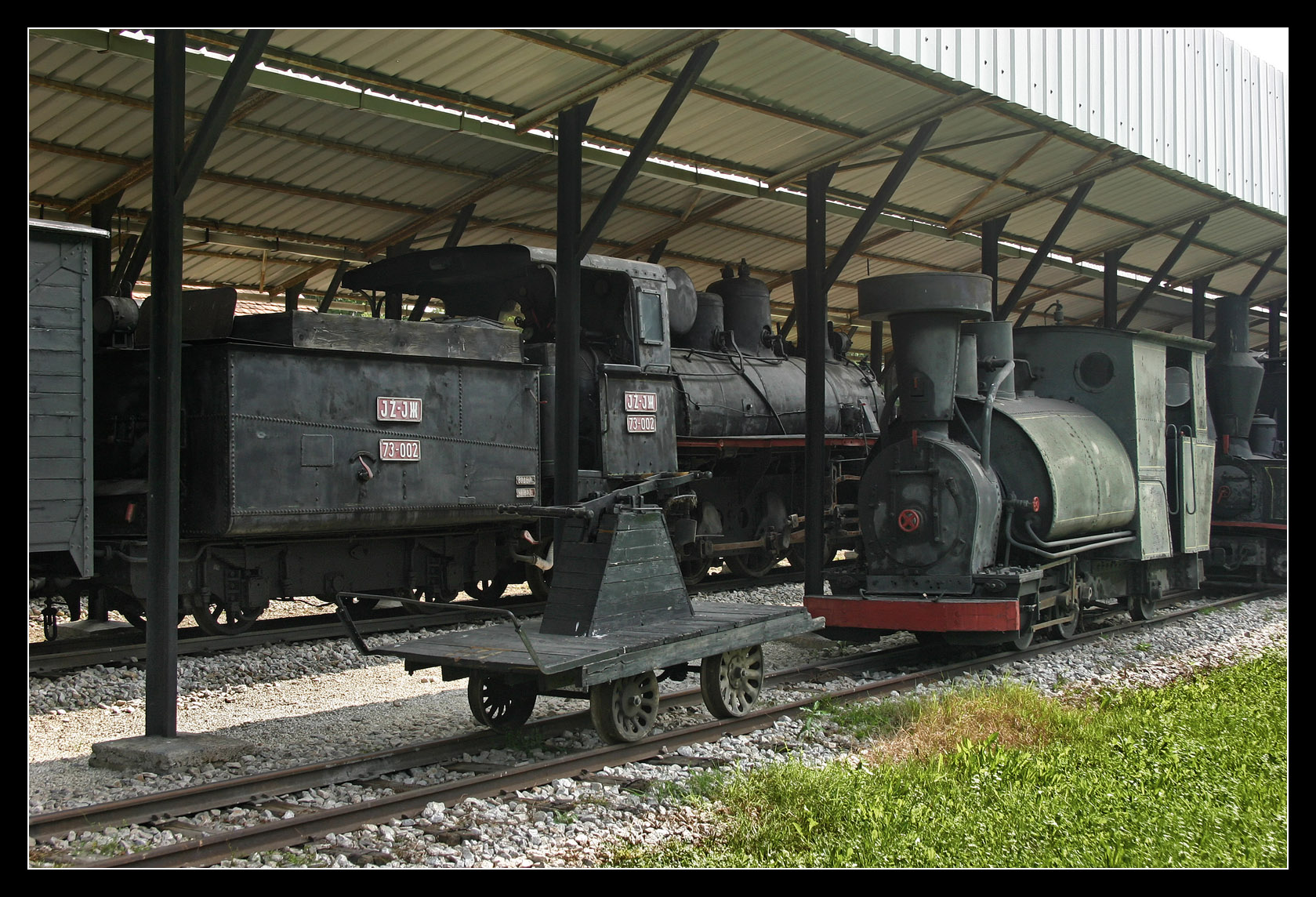 To experience such a "narrow gauge express steamer" in action was of course just a dream back then...
... almost exactly a decade later ...
September 13 2015
JDŽ/JŽ 73-019 / BHLB/SHS IIIb5 169 (Budapest #3287 / built in 1913) and Mh.3 (Krauss Linz #5433 / built in 1906) are ready to depart with a photo charter from Zell am See on the Pinzgau local narrow gauge railroad to Krimml in Salzburg state, Austria.
Passing Bruckberg golf club.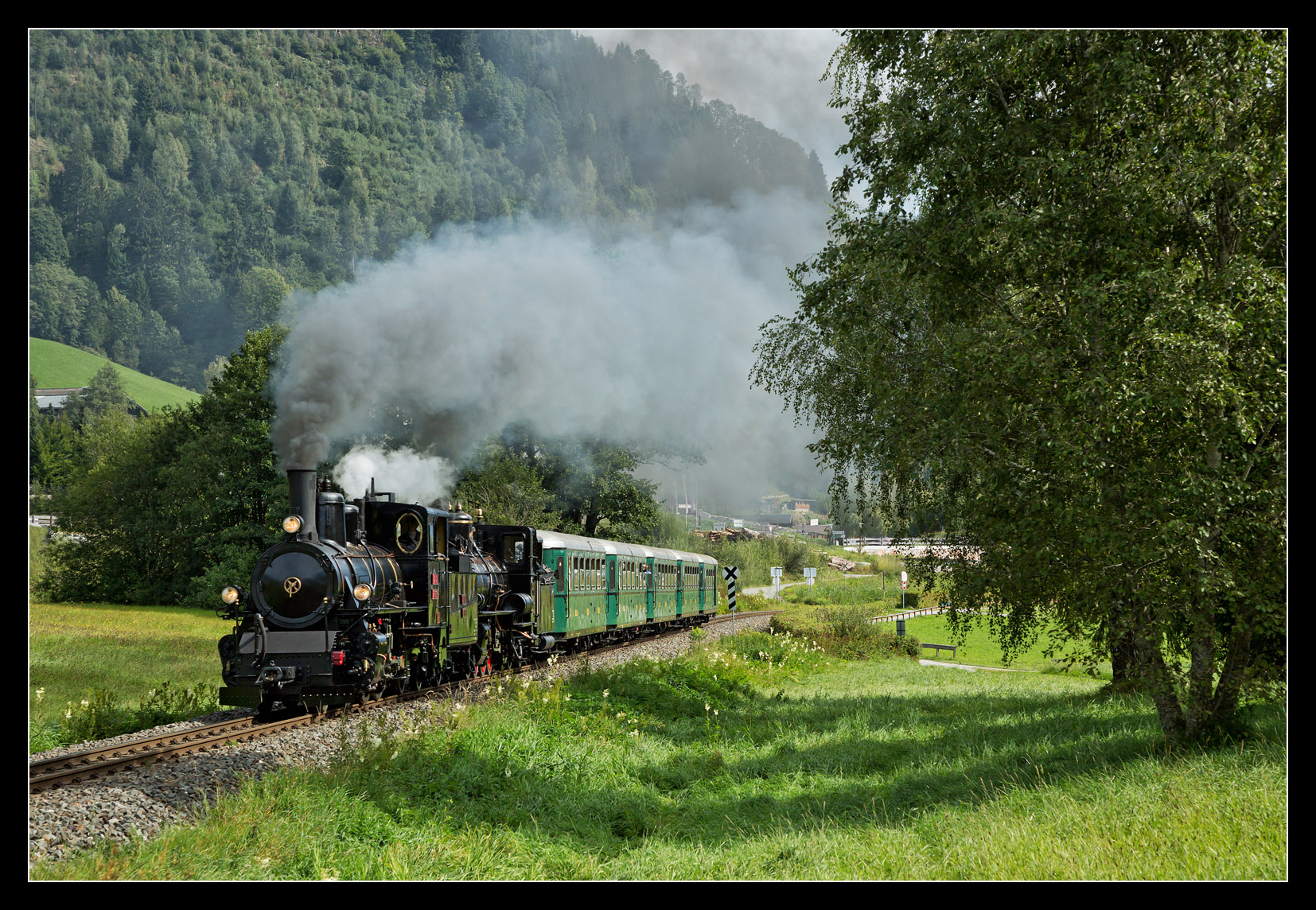 High Alps view towards Kitzsteinhorn (10509 ft) and the Glockner Group.
Lengdorf on Salzach river.
Speeds of more than 40 mph are possible on this renewed Bosnian gauge line.
The train approached our traditional holiday stay during my youth, Neukirchen am Großvenediger.
Alpine panorama into Habach valley to the right.
September 1 2005
Alpine connections also back at Požega with Swiss-built 82-007 (ex Bor mine #2, SLM #2162 / 1911).
This Péchot-Bourdon Fairlie constructed in 1917 had been brought to Yugoslavia during WWII in 1941 and later served at the lignite opencast mine Kostolac.
A displayed waiting room.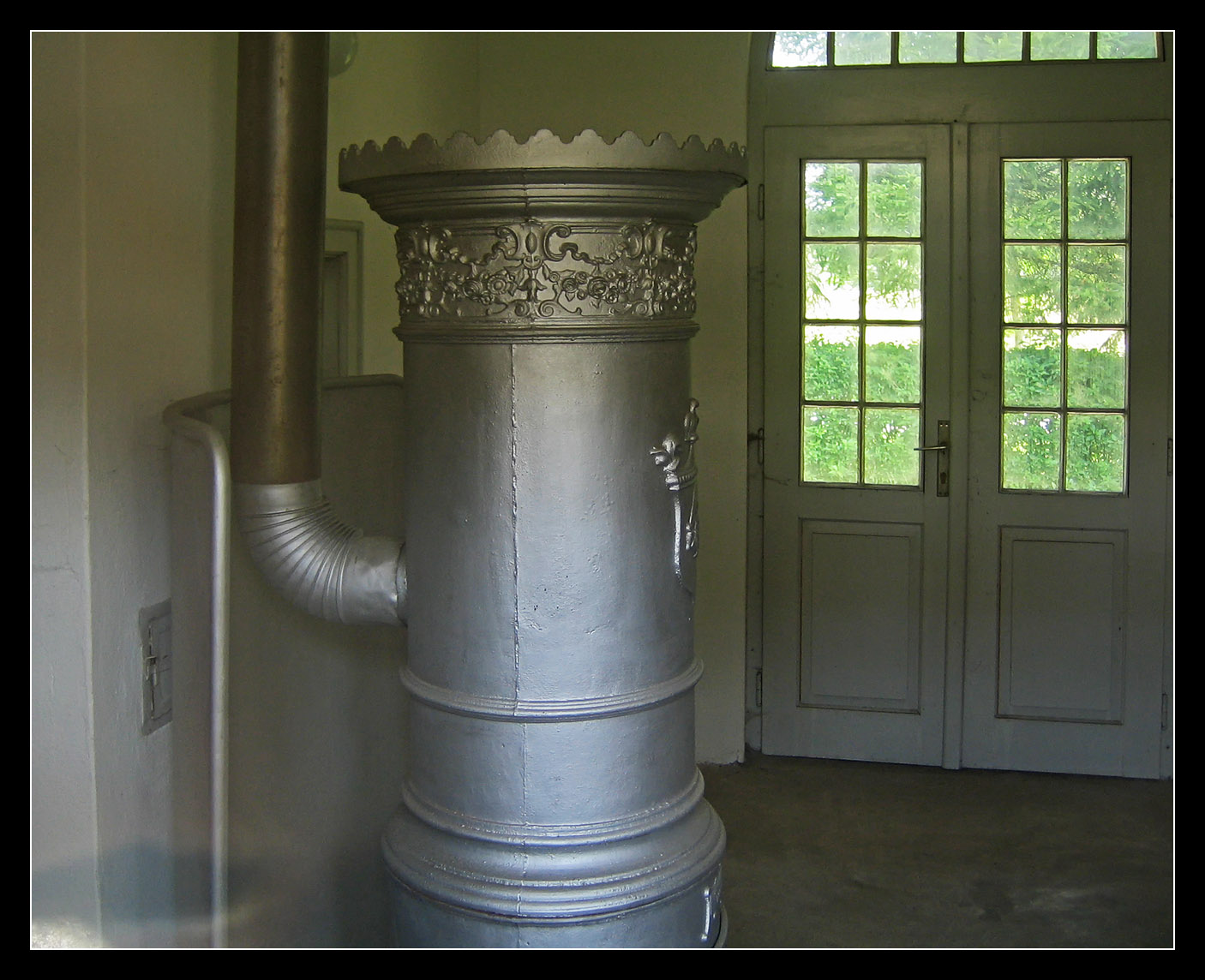 0-4-0 "Rama" from 1873.
We leave JŽ history.
And return to the "modern" railroad with original GM 661-117 (GM #26244 / 1960) which was put out of action the following year.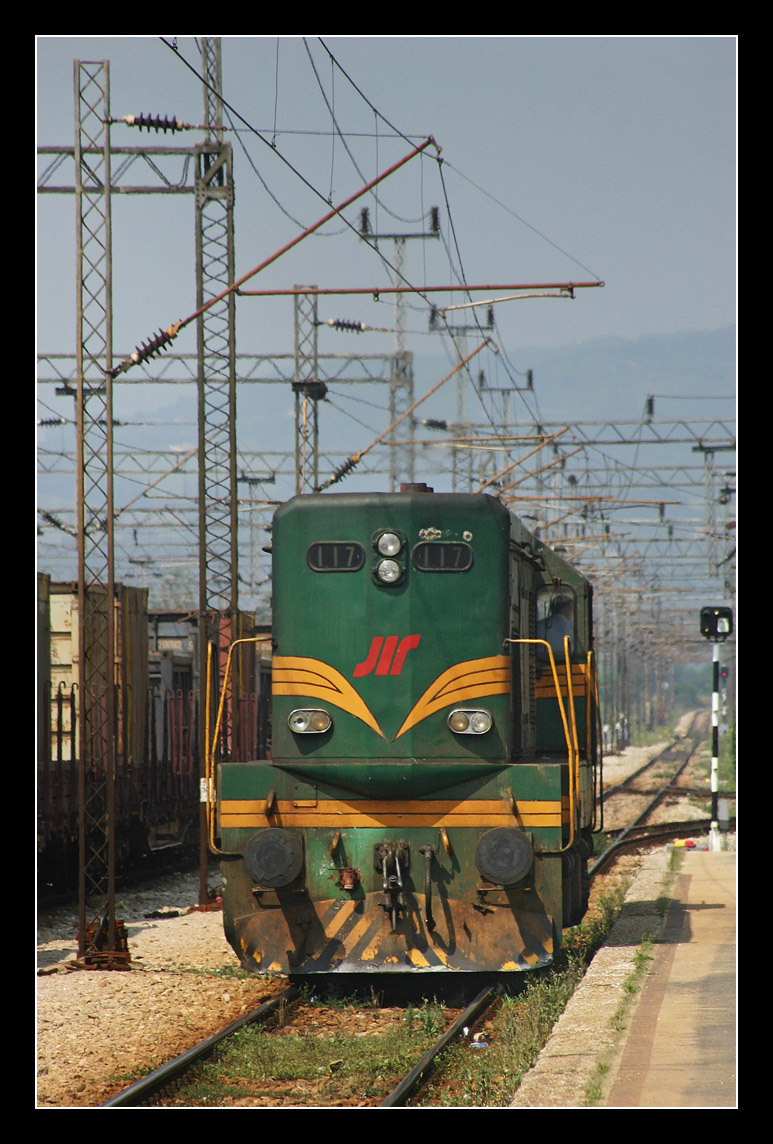 461-014 (Craiova/ASEA #123 / 1972).
Another Romanian electric still renewed with Yugoslav cooperation in 1990.
After noon we boarded a local train to Belgrade, the timetable was pretty thin. At some point, we stopped for a while and an express pulled up next to us. Immediately, many passengers jumped up and climbed onto the quicker connection, without any platform. We did the same as we had a night train to Vienna to catch. The ensuing chaos reminded of the good old JŽ era, even the ladies in our non-smoking compartment smoked without shame as if it still was the 1980s... We eventually reached Belgrade main station, only to learn that our train was about to depart from Novi Sad this evening. Rail replacement is unknown in Serbia, so you had to see for yourself how to get there. Luckily, buses are traveling constantly between these two large cities about 60 miles apart, and we got tickets for the next one departing. We arrived at the platform in Novi Sad with plenty of time to spare, put the backpack onto the bench - and heard glass breaking... oh no, the Šljivovica! The aromatic liquid drenched the contents of the backpack, the whole sleeper compartment smelt for the whole trip provoking deep laughter with the Serbian customs officers at the border as we explained the situation.
July 7 2009
Back on the 2009 trip, we approach Belgrade on board B 434 "Lovćen".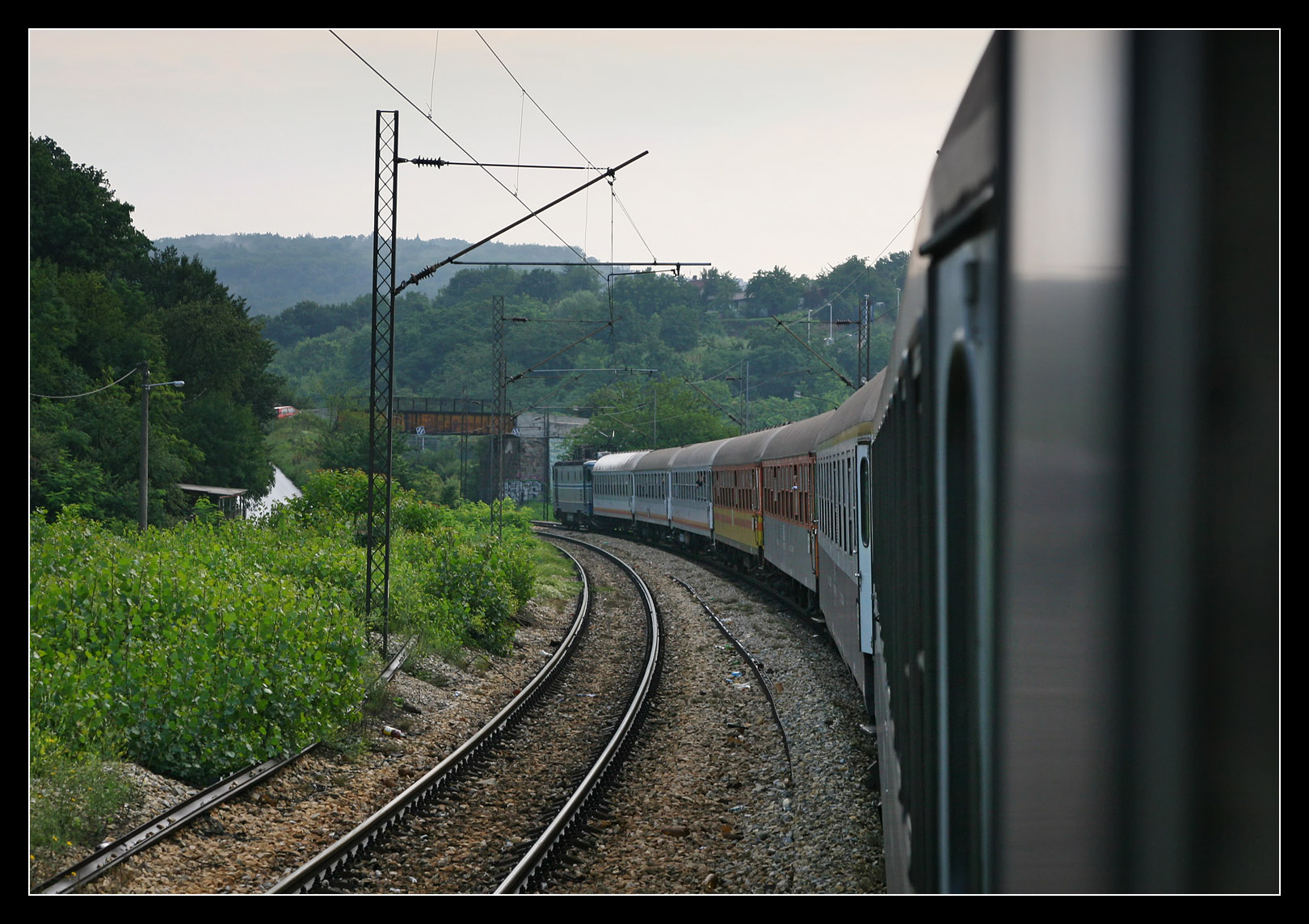 Something is being guarded at Košutnjak.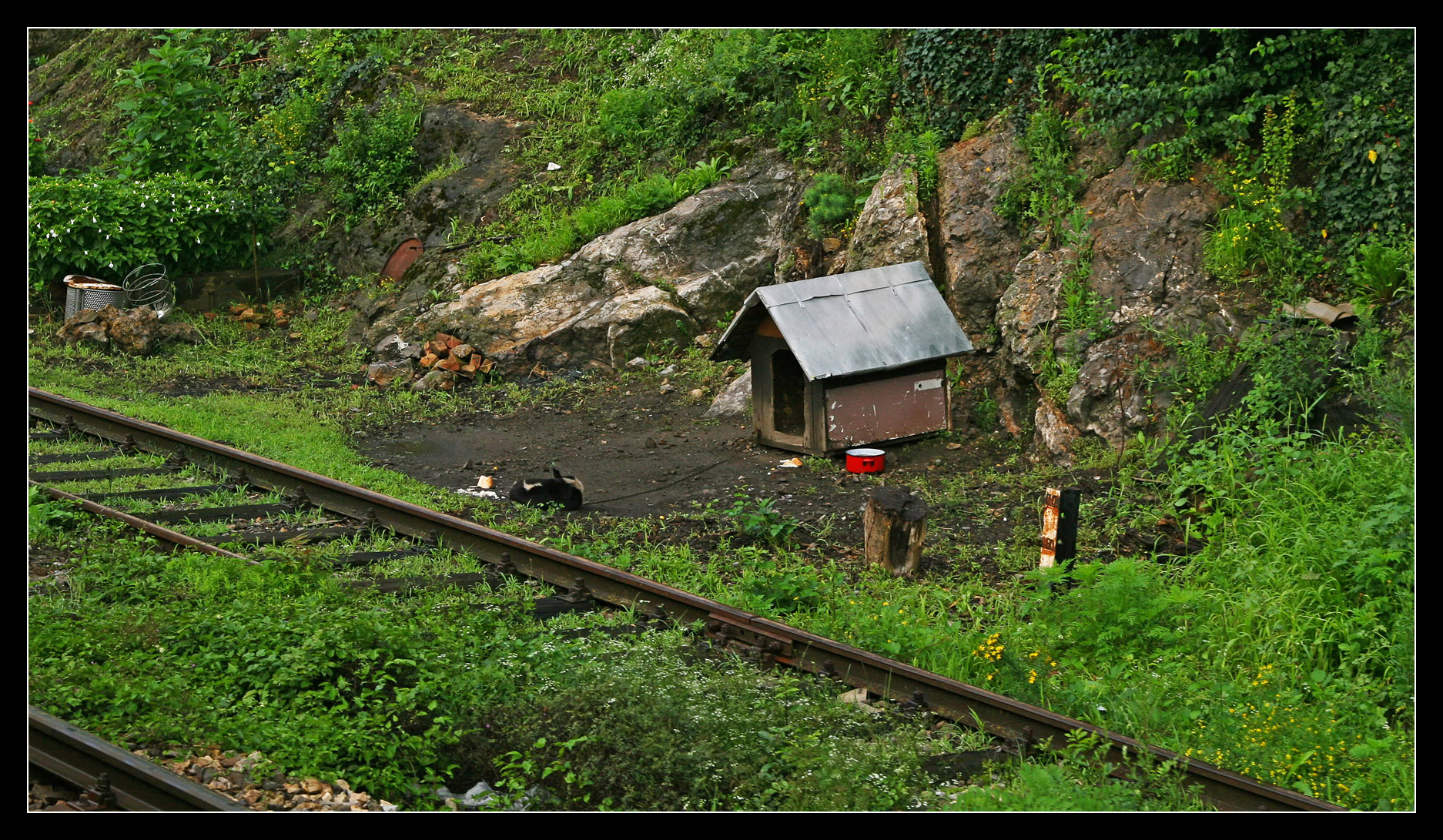 Of course: the three class 761 Krauss-Maffei engines which had been mainly used to haul Tito's blue train under the names "Dinara", "Kozara" and "Sutjeska" (in German):
Soon we had returned to the international flair of Belgrade main station - more next time!