Hi,
Summer time - regional rail express time!
To the previous parts of the series:
South of the Alps - 13: Trieste - Barcolana Special (50 p.)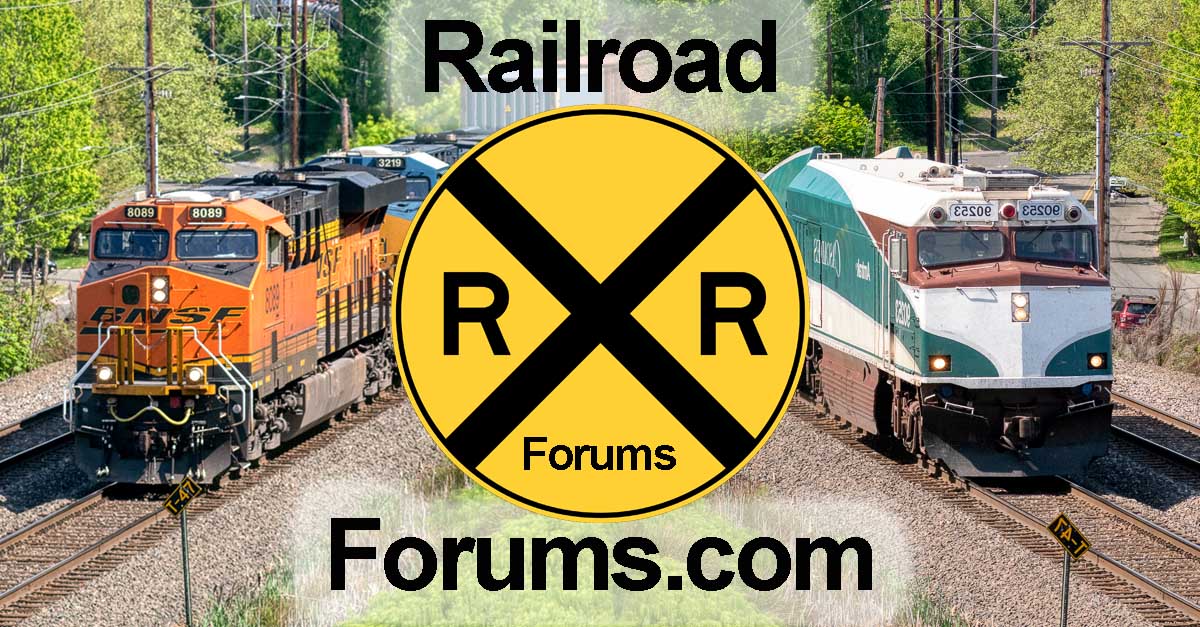 Hi, To the previous part of the series: South of the Alps - 12: Landscapes around Verona (50 p.) https://railroadforums.com/forum/index.php?threads/south-of-the-alps-12-landscapes-around-verona-50-p.15239 As mentioned before, I made it one last time to Italy in 2019. A friend and I had...

railroadforums.com
Regional Rail Express - 20: Voralpen-Express III (50 p.)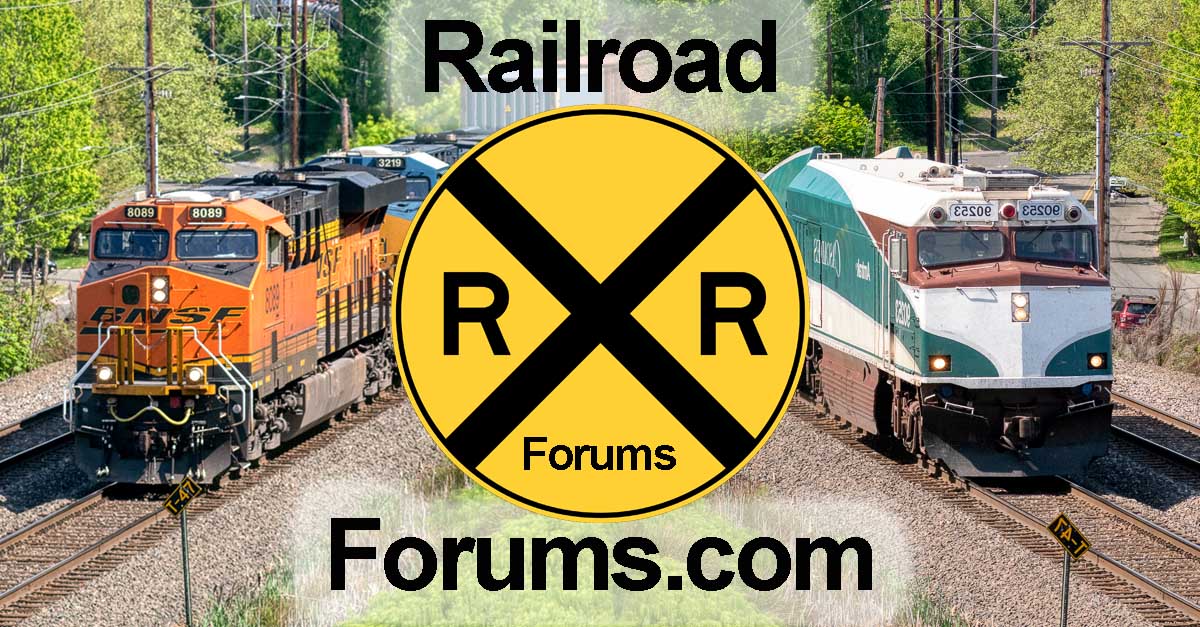 Hi, To the previous part of the series: Regional Rail Express - 19: Voralpen-Express II (50 p.) http://www.railroadforums.com/forum/index.php?threads/regional-rail-express-19-voralpen-express-ii-50-p.14464 Videos for this part: June 7 2019 I had taken the sleeper train from Vienna via...

railroadforums.com
The video for this part:
May 1 2019
I took InterCity 18 from Ljubljana at noon, consisting of a Desiro EMU. On the way, several track rebuilding projects delayed the train but the connection at Pragersko waited. I arrived by LP 3858 at Ormož before four o'clock and was welcomed by a gorgeous "Green Train"...
711-003 & -004 (constructed by WMD Donauwörth in 1970, a modified DB 624 / reconstructed by MBB Donauwörth in 1978 with Mercedes Benz OM 404 engine as "Green Train", another nickname: "Mercedes") took me as LP 3836 at 4:49 p.m. to Obrež - one stop before Slovenian border station Središče.
The first roundtrip of the afternoon terminated at Središče, so I ate my snack next to a rape field and waited for LP 3835 Središče - Ormož.
The DMU approached at 6:05 p.m. as cross-border MO 7806 Ormož - Čakovec to Croatia.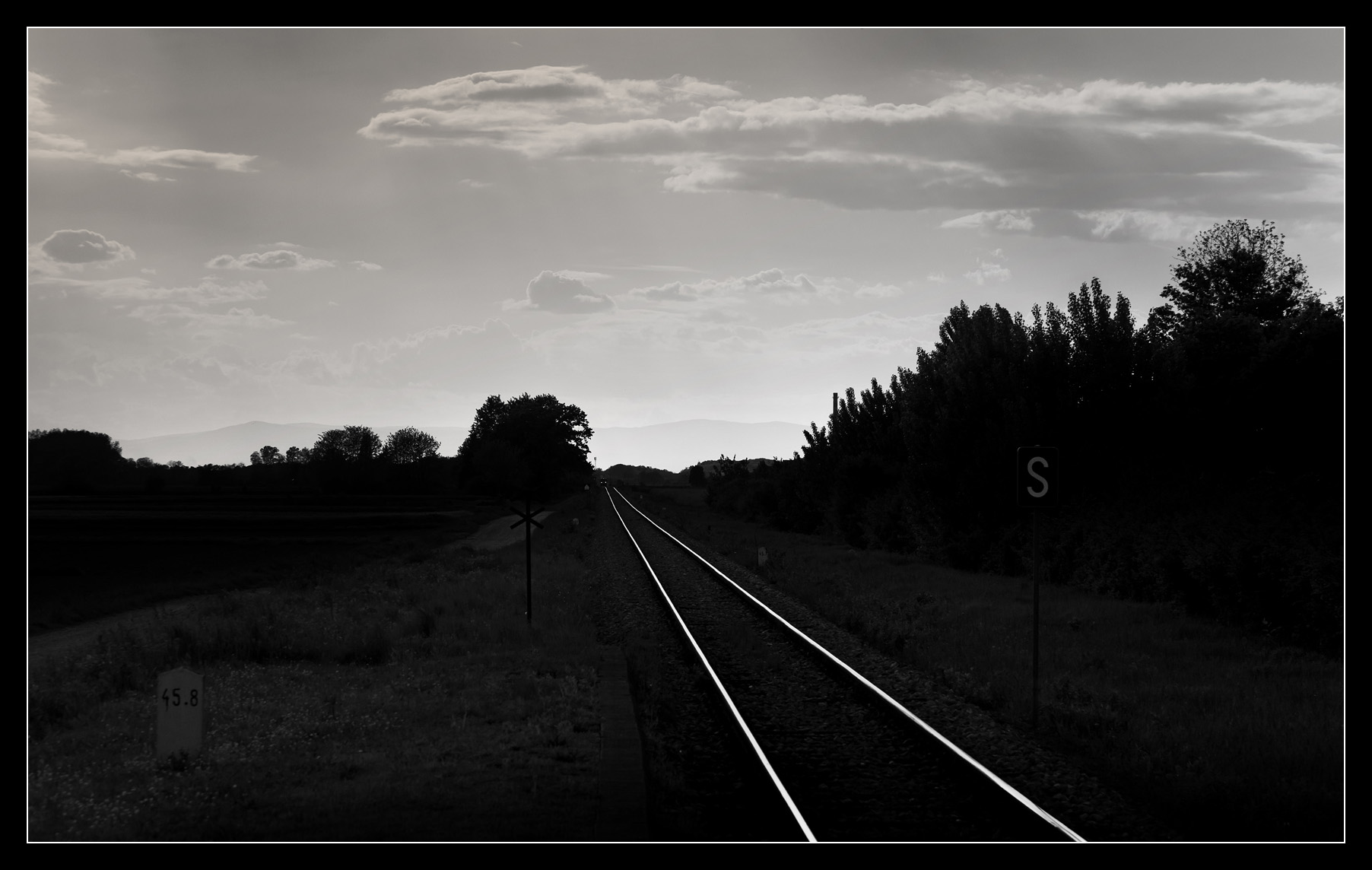 Luxurious interior of the "Mercedes" - it even features a conference room with executive chair, now used by the conductor.
My first visit at Središče ob Dravi dates to
August 18 2004
. Back then, Fiat-built railcar 813-131 (reconstructed from 813-025) returned to Ormož at 10:18 a.m.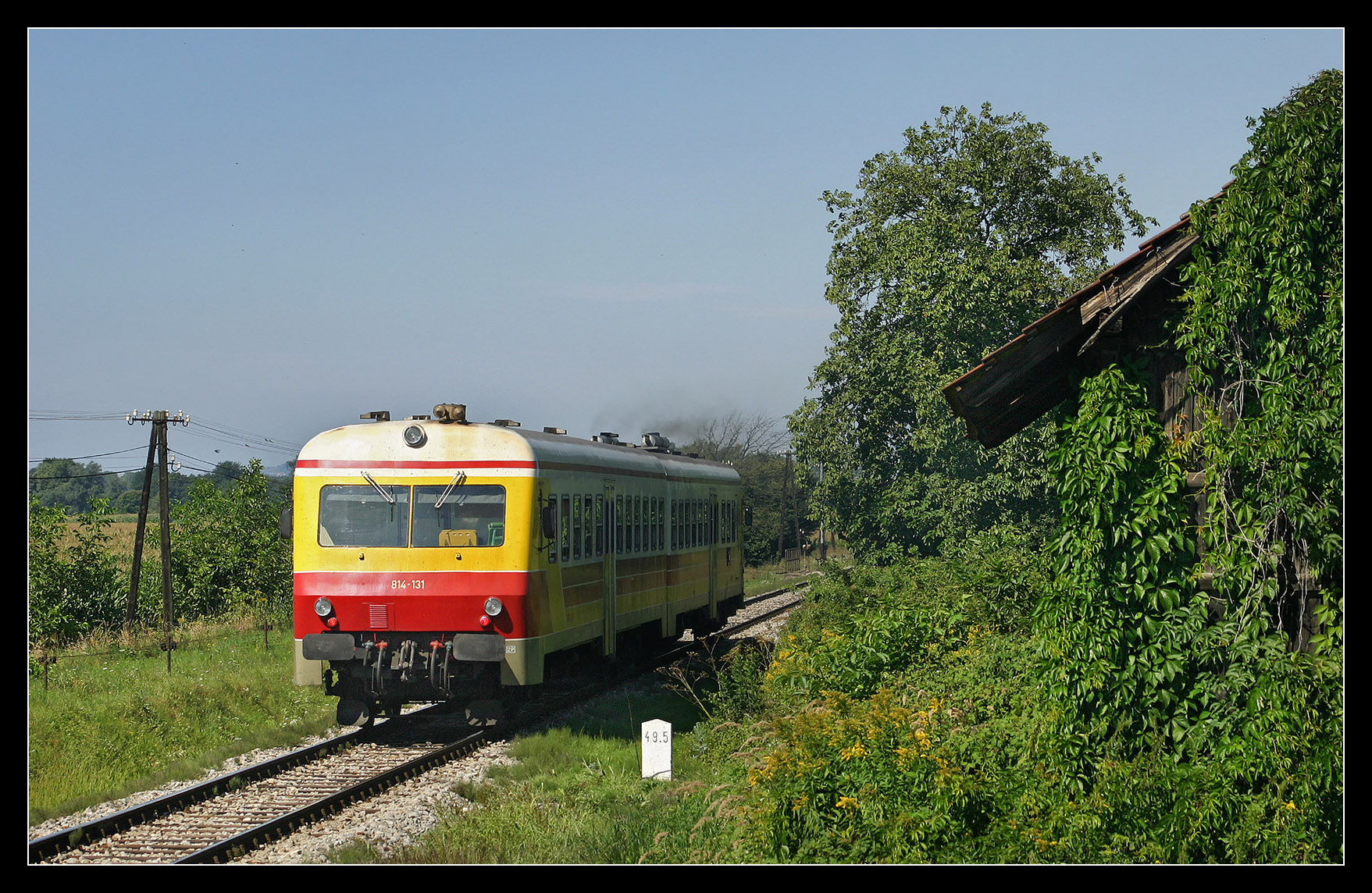 Semaphore signals still standing on
April 23 2008
.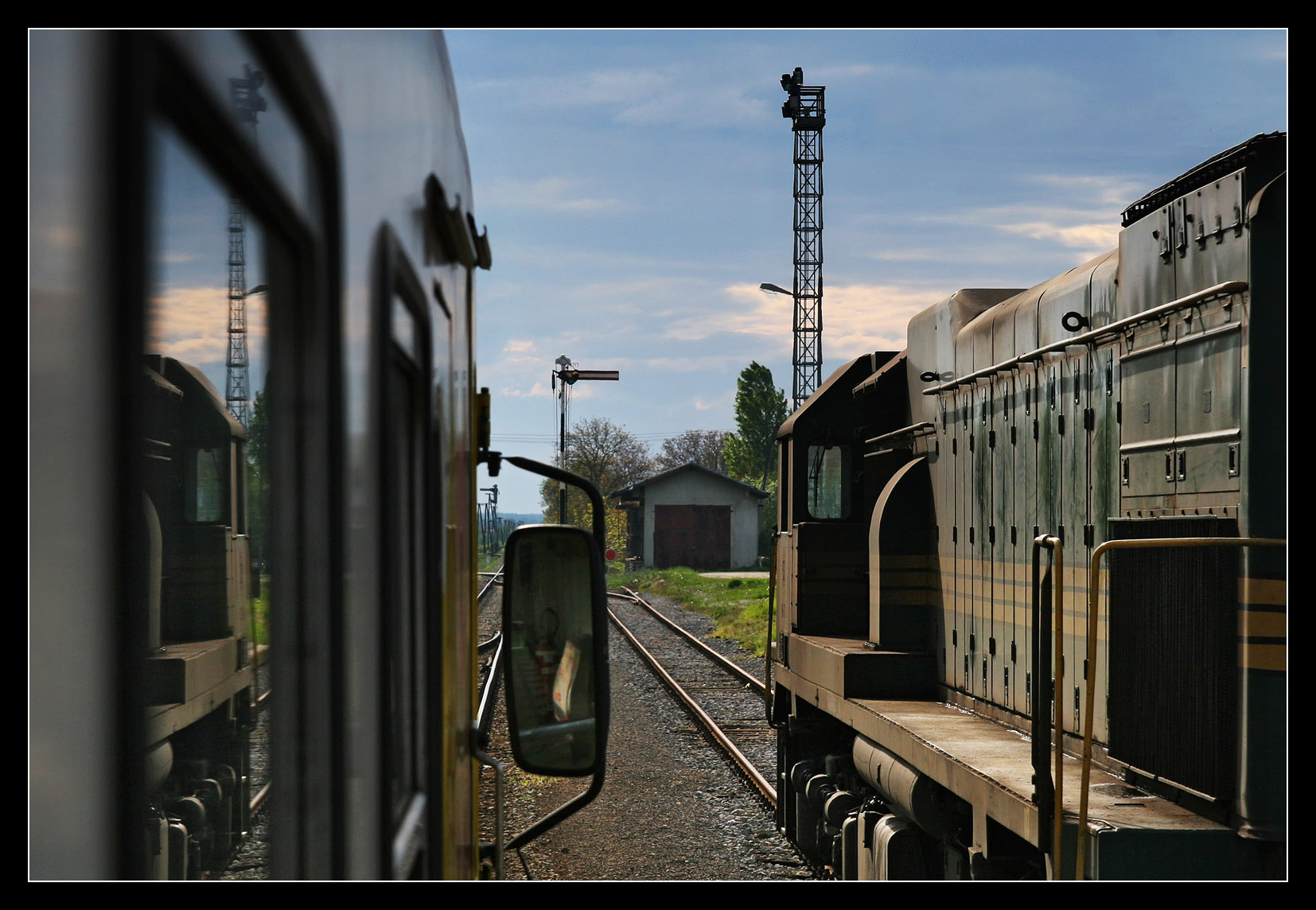 In the process of being replaced by light signals on
June 20 2009
.
On PTG Tours charter "Slovenian Španka" hauled by SŽ 644-005 (GM-EMD type G22U constructed in license by Material y Construcciones S.A. (MACOSA) #1438 / built in 1973 / "Španka" = "Spanish Woman" after the location of the builder).
Arrival at Čakovec on
May 1 2019
.
Čakovec looked like this on hot summer day
August 18 2004
at noon. On a spontaneous visit, I did not have a photo permit back then - so a more covert operation.
Original GM HŽ 2043-002 (ex JŽ 661-021, GM-EMD G16, GM #26214 / built in 1960, rebuilt as 646-002 by TŽV Gredelj in 1990).
More about the class:
The signalman had spotted me, but it did not matter. 2044-005 (ex JŽ 645-008, constructed in license of GM-EMD type GT22HW-2 by Đuro Đaković #1132 / built in 1981, nicknamed "Mala Karavela" = "Small Caravelle", class 2063 (EMD GT26CW-2) are "Large Caravelles", another nickname for GMs in general is onomatopoeic "James"/"Džems") departed towards Kotoriba.
Nowadays, 2044-005 as well as -003 belong to Finnish company Skinest Rail and haul freight trains in Croatia for PPD Transport:
Croatian freight operator PPD Transport (Prvo Plinarsko Društvo Transport) tested two ex-HŽPP 2044 (003 and 005) GM EMD diesels on 09.09.2016. HŽPP sold the locomotives to TŽV Gredelj, and Gredelj …
railcolornews.com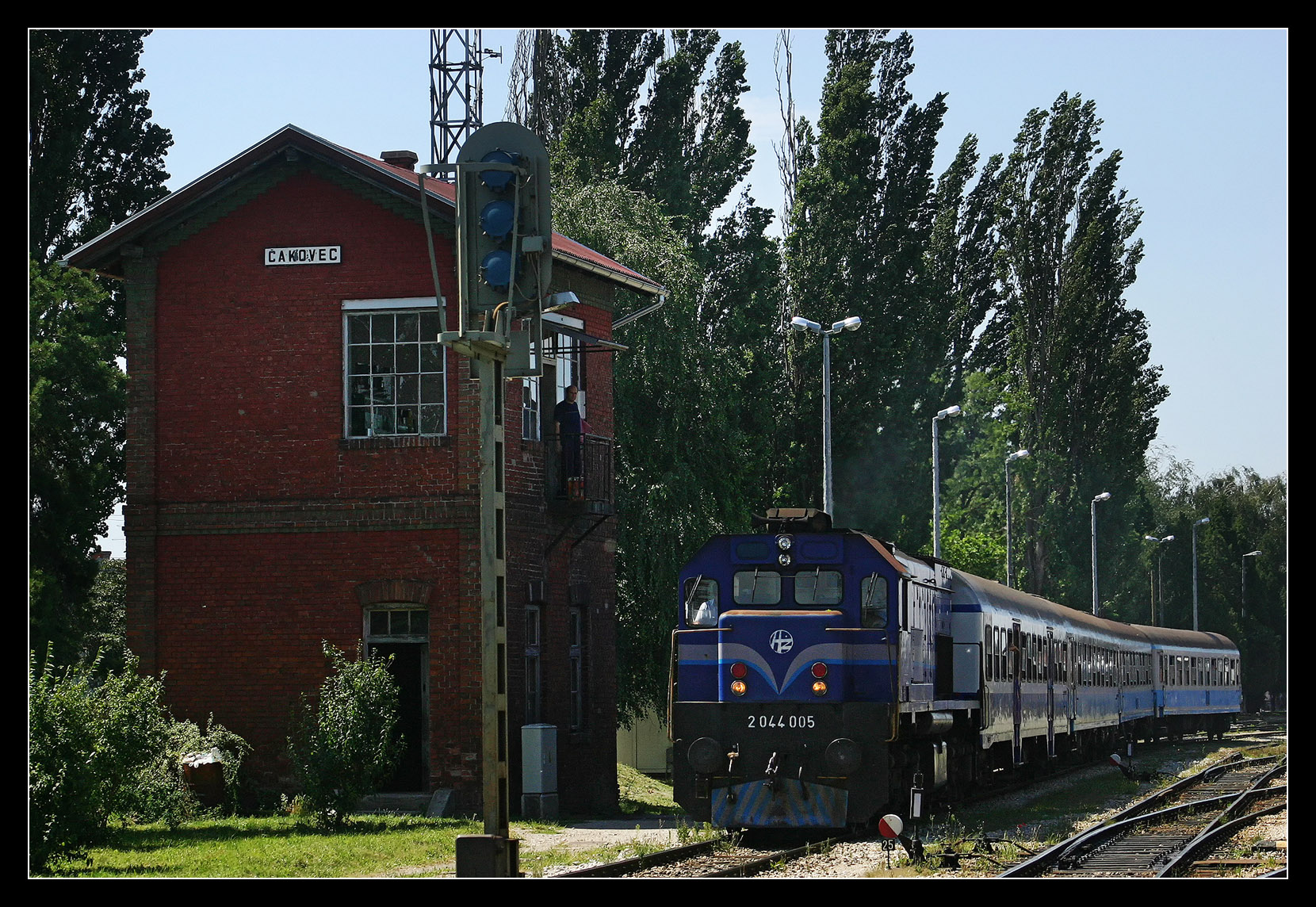 7121-001 (ex JŽ 712-106, Đuro Đaković in licence from MAN/MACOSA / built in 1980, nickname "Macosa") approached from Kotoriba.
I walked through town to the line towards Varaždin. 2043-002 passed the grade crossing, returning later.
Four railroad lines radiate straight from Čakovec. To the left from Varaždin, Hrvatsko Zagorje (Croatian Highlands) in the background which we will visit in the next report part. To the right from Kotoriba and Hungary. The second track on the left branches off at Čakovec-Buzovec towards Mursko Središće in Croatia and Lendava in Slovenia.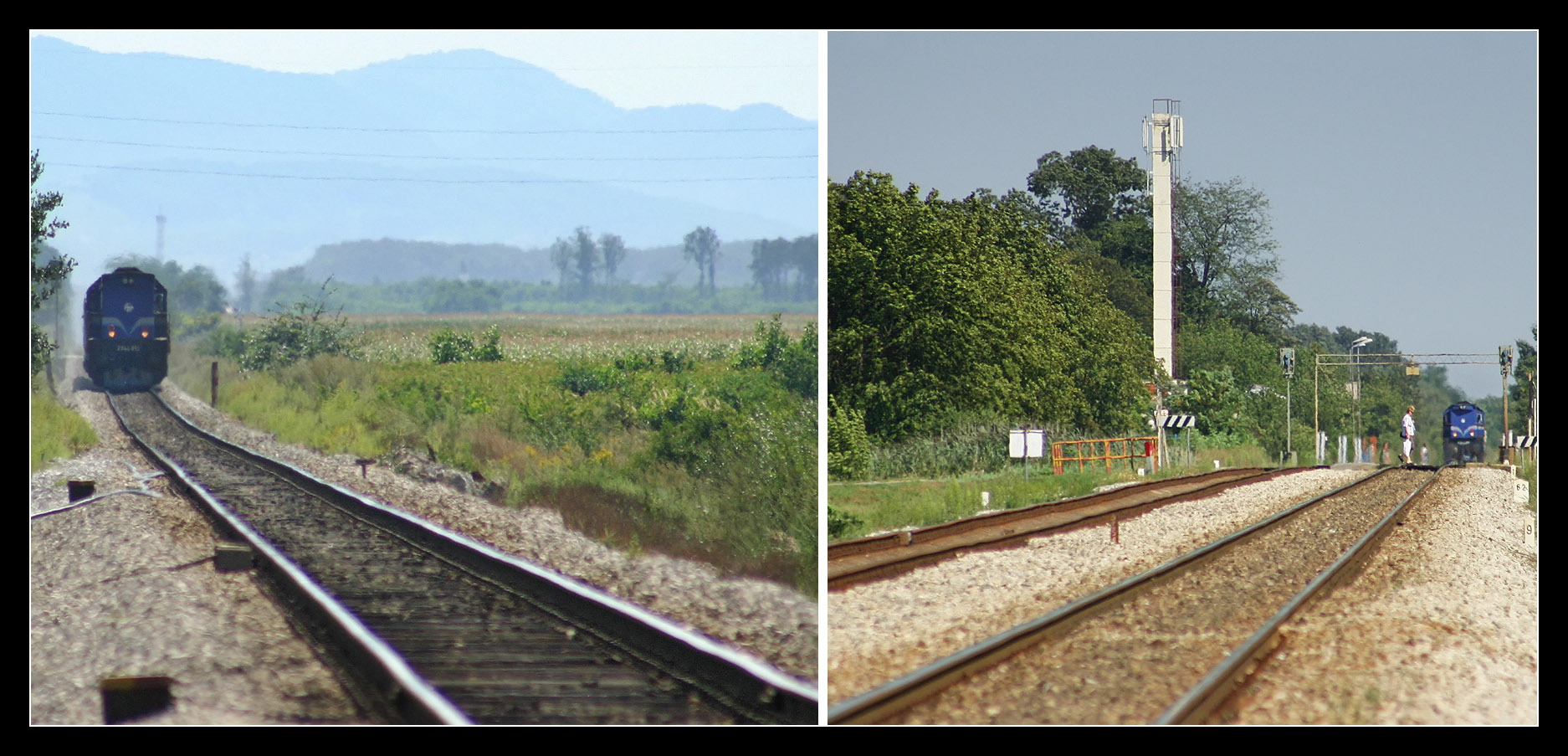 On the
June 20 2009
PTG Tours trip we reversed at Slovenian border station Lendava on the other side of Mura/Mur River. The train was hauled by HŽ 2062-056 (former JŽ 664-014, GM-EMD G26C built in license by Đuro Đaković, nicknamed "Ličanka" after the Lika rail line).
Rédics in Hungary would have been reached only two miles further, but that rail connection had been dismantled after WWII.
Changing back to SŽ 644-005 at Čakovec.
Finally to the namegiving express of this series: G/B 204/205 "Maestral" Budapest - Zagreb - Budapest. During some timetable periods it took the diesel line via Varaždin, during others the mainline via Koprivnica, for the last time under that name in December 2012. Sleeper cars from Split or Rijeka were often conveyed, like these MÁV cars on
July 8 2007
with G 205 at Nagykanizsa in Hungary. A railroad junction where Balkan trips originating in Vienna usually properly started.
The last sleeping car belonged to Russian RŽD: Zagreb - Moscow.
We boarded G 204 "Maestral" Budapest - Zagreb for the ride to Varaždin on
July 23 2006
, Ukrainian UZ through car Kiev - Zagreb behind "Giant" V63.036.
International freight hauled by 2044-004 ready to depart on
April 23 2011
at Hungarian border station Murakeresztúr.
Due to new borders drawn in the 20th century, the electrified mainline follows a strange kink south along the Mura to Gyékényes, where the river is crossed to Koprivnica. The line straight from Murakeresztúr leads past semaphore signals straight across Mura River onto the diesel track towards Kotoriba and Čakovec. Image from
April 20 2011
.
Freight traffic at Čakovec on
April 23 2008
.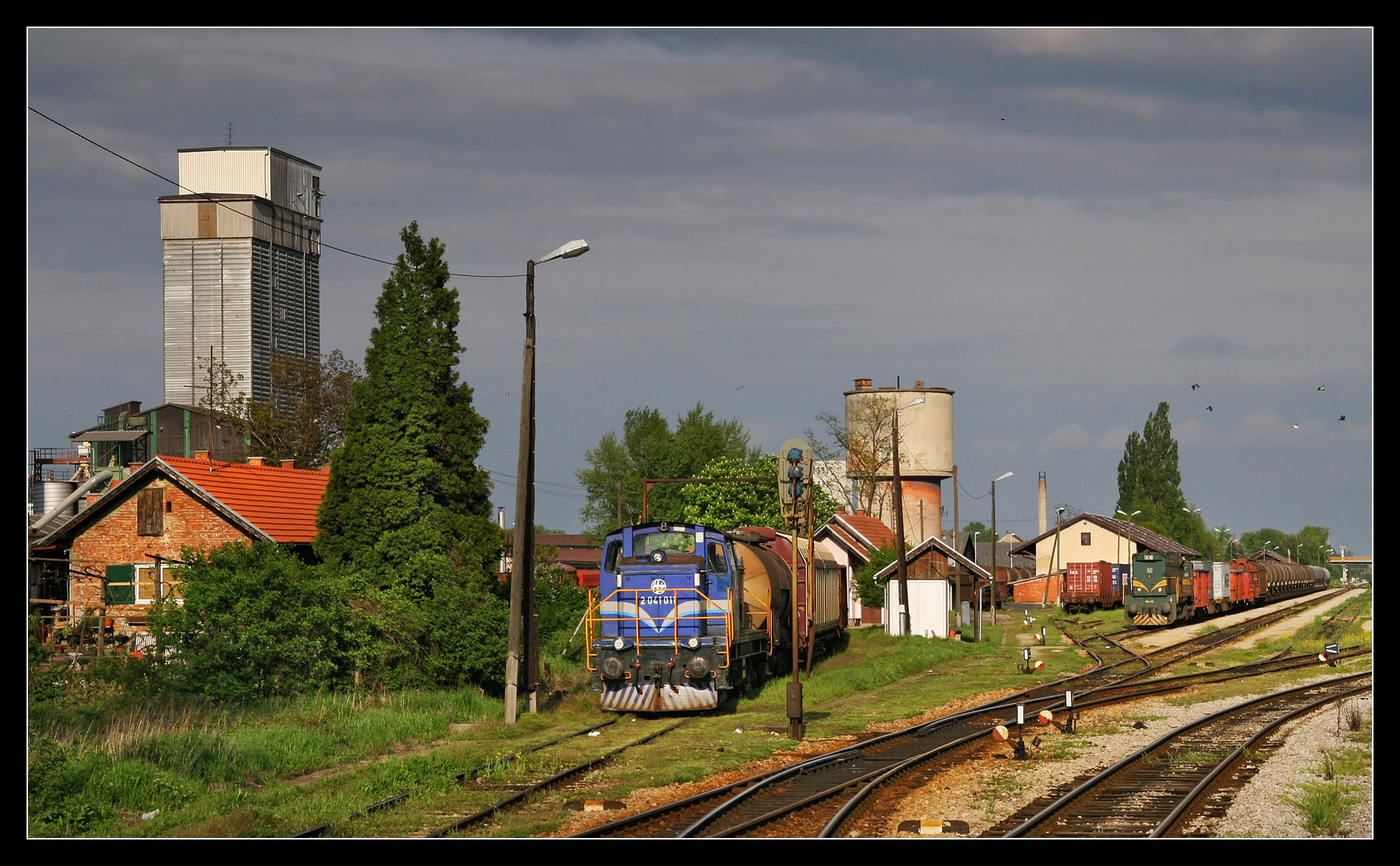 A "Green Train" arriving at Čakovec on
May 3 2019
. How times are changing: the sign in 2004 stated that "staying and walking on the tracks is forbidden, but only in case a train is around"...
I had not seen it beforehand, but now found out that part of the line Varaždin – Zagreb - the Zaprešić – Zabok section - was being electrified and completely closed with rail replacement buses April 1 - November 1 2019. So, almost all trains on the "mountain line" Varaždin - Zabok were composed of DMUs while unusual services on the "flatland" lines ran GM-hauled. Like Pu 3307 Kotoriba - Varaždin here. Loco-hauled rakes included some couchette cars.
Pu 3090 Konjščina - Kotoriba was the only one with GM on the "mountain" (in the dark), but it offered the opportunity to capture it during sunrise at 5:25 a.m. on the Drava/Drau River bridge at Varaždin. It rained the rest of the day, so I returned home via Ormož and Maribor.
Behind the river bend lies Dubrava reservoir.
Departure of a classic rake from Varaždin towards Zagreb on
April 23 2008
, when the station building was being restored.
In good condition eleven years later, on
May 2 2019
, as Pu 3307 arrived.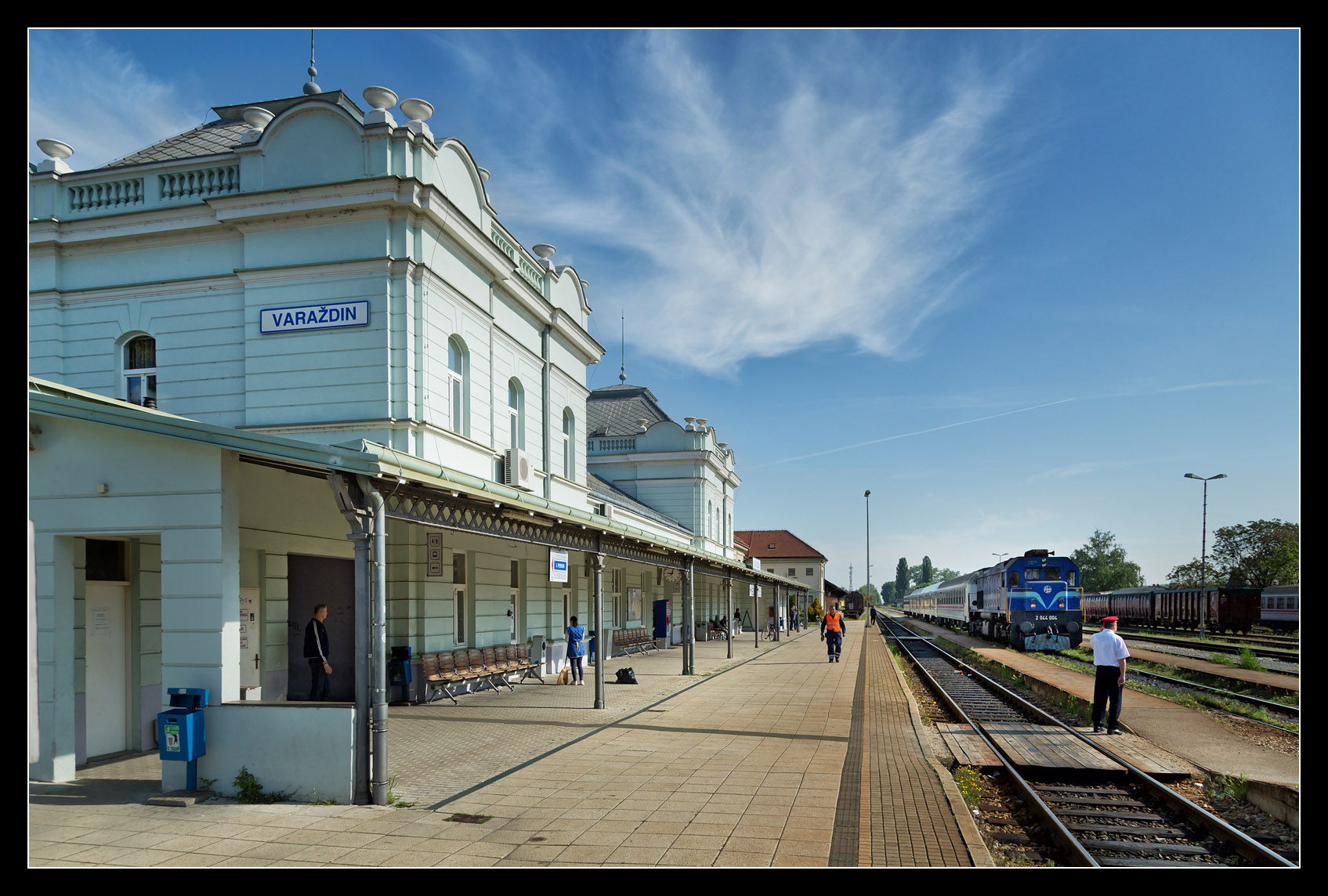 Railcars to Golubovec and Koprivnica on the dead-end tracks.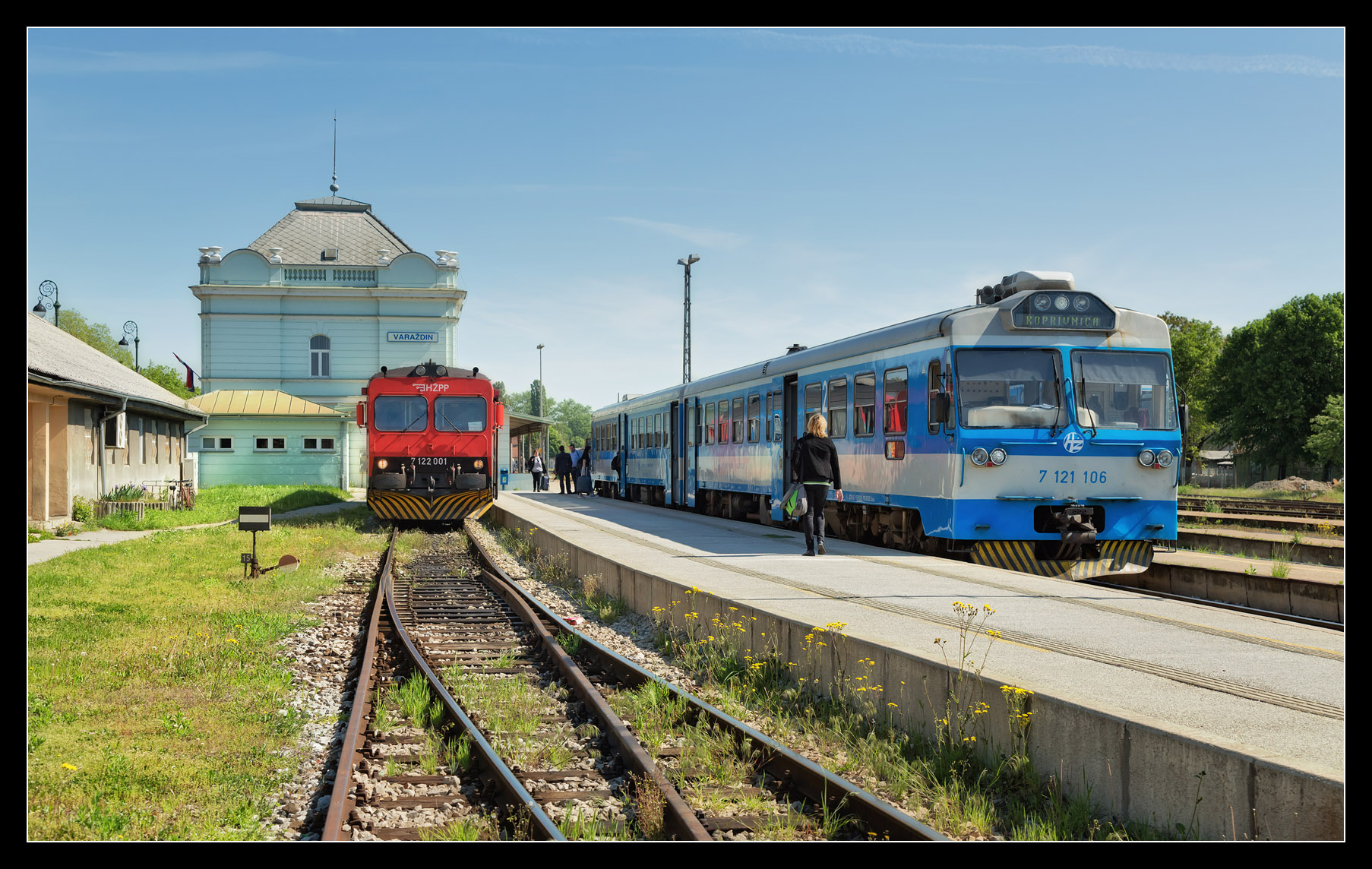 It pays off to exit the station at Varaždin, image from
July 8 2007
.
More about the baroque old city:

In the morning at half past six on
July 24 2006
, when the station had not been modernized yet.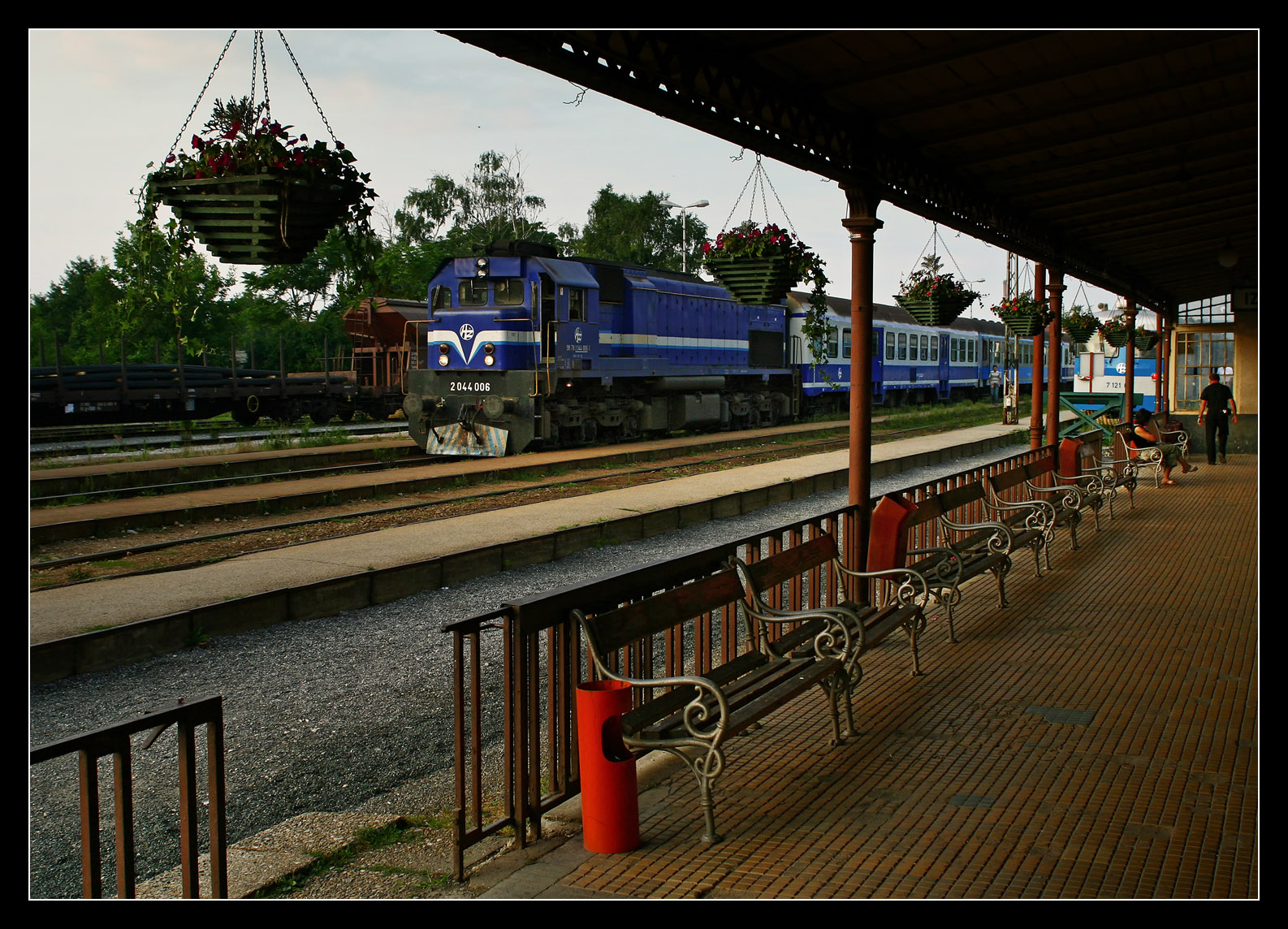 A star of the report series - 2044.007 in original JŽ-livery - approached from Čakovec.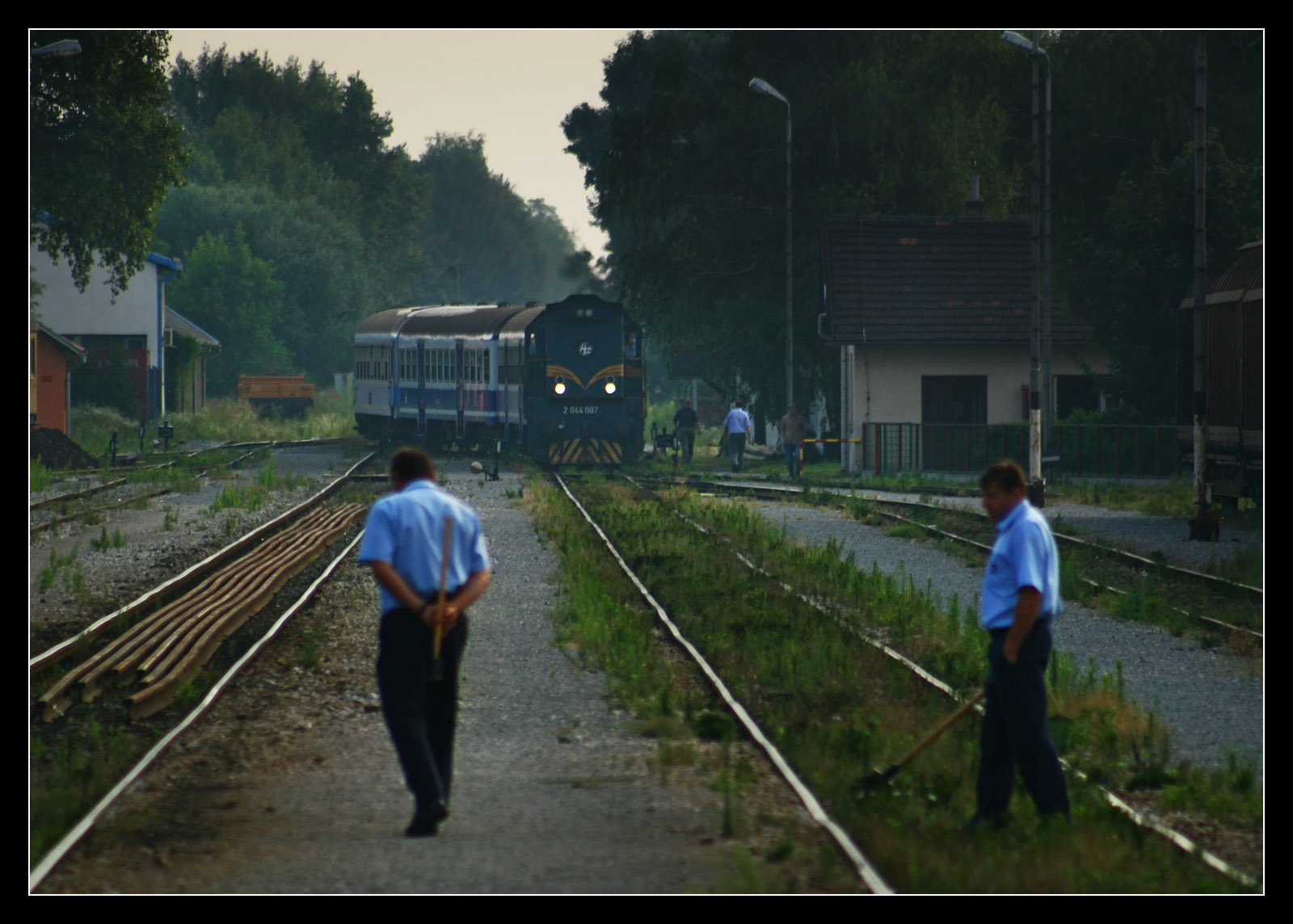 The old direction signs still border-less from Yugoslavian times...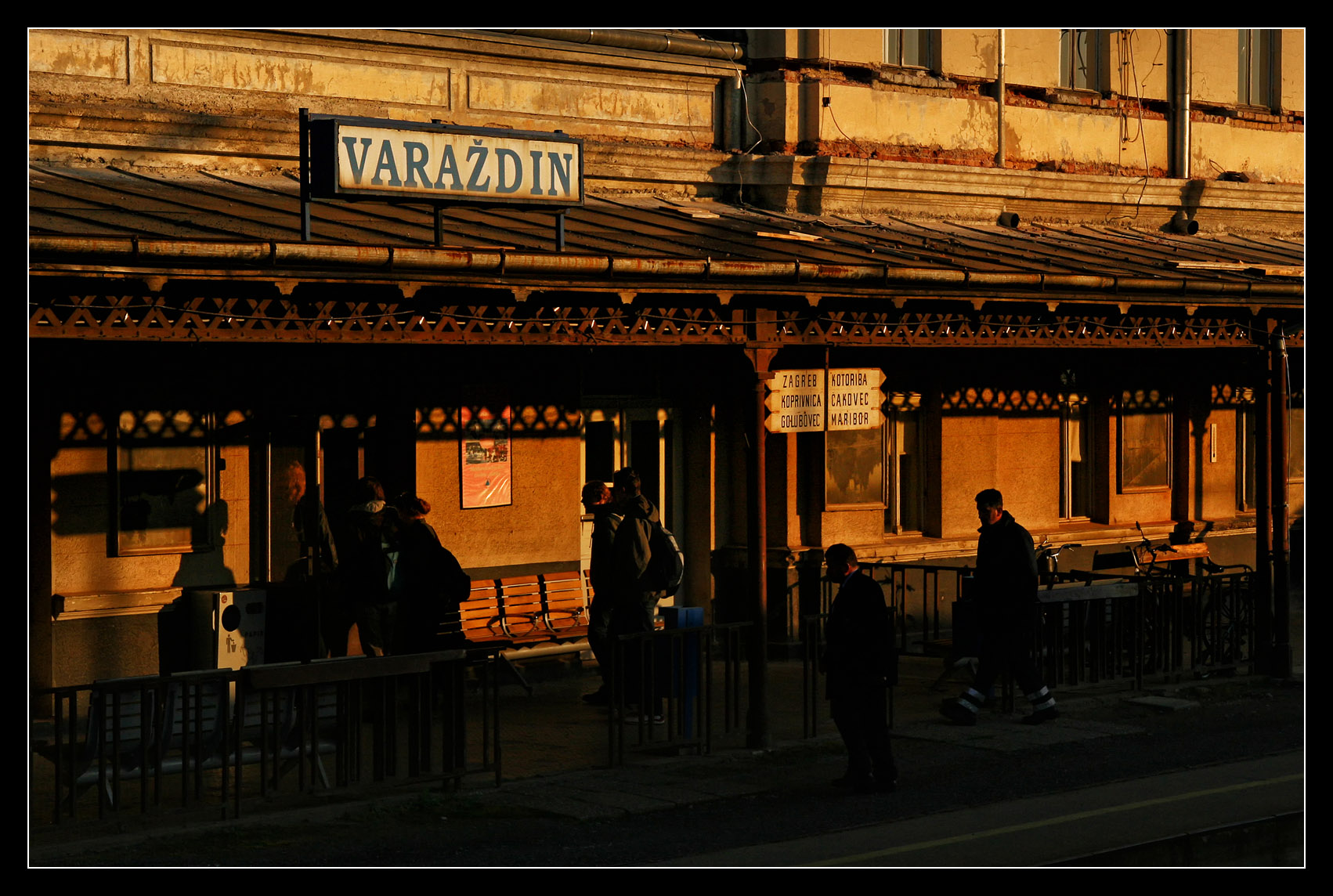 In the morning of
April 23 2008
.
Break for the switchmen, the Adriatic coast featuring Dubrovnik in the background.
Plenty of work on
July 24 2006
at noon, 2062-055 in front of a gravel train towards Zagreb. It was about to be hauled over the "mountain" in two parts, we will meet it again in a later report part.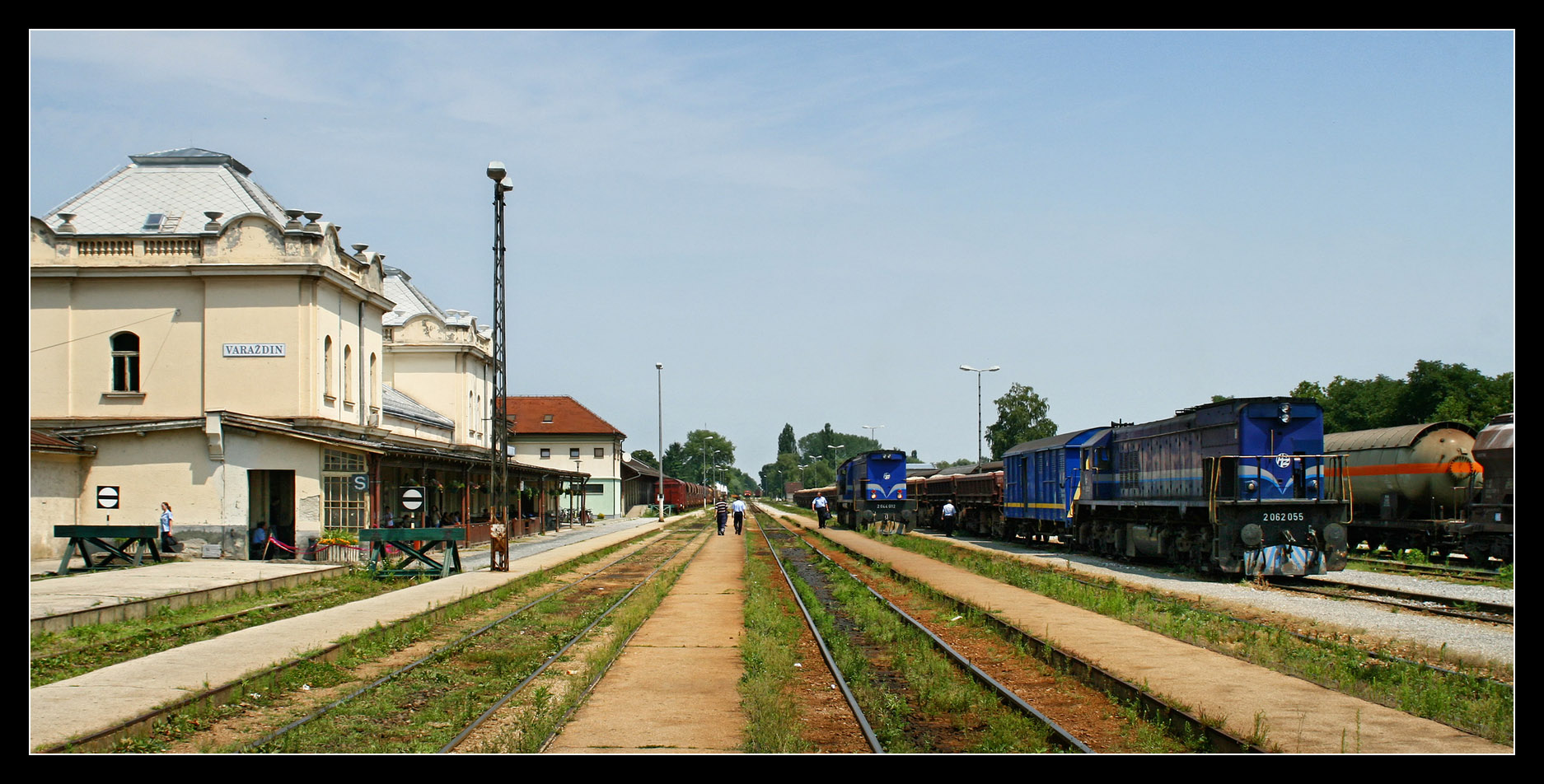 The same engine in heartbreaking condition at the railyard on
May 2 2019
.
Freight traffic on
July 2 2008
, this time pulled by 2044-016.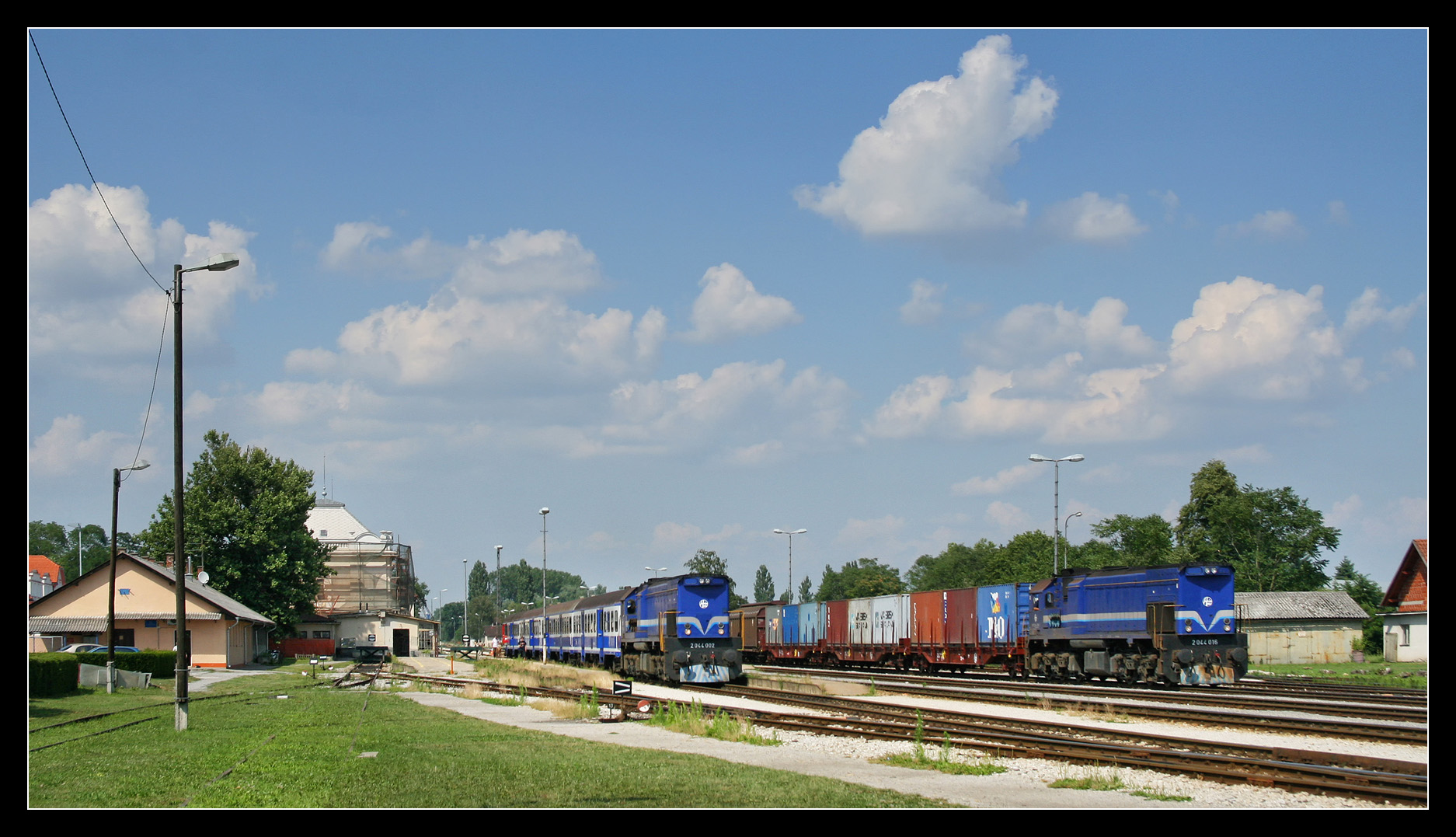 Evening mood on
May 2 2019
with Pu 3618 Koprivnica - Kotoriba. The American-style lit engine numbers have been reactivated in the recent modernization. Also, the decorative lines on the livery resemble the original JŽ-design again more closely.
Including couchette car.
We had arrived at Varaždin by B 204 "Maestral" with Ukrainian sleeper car on
July 23 2006
at 9 p.m. Of course this means that the train hardly continues on the line to Zagreb in daylight.
After taking the pictures, a security guy approached wanting to prohibit photography. He did not count on us having the necessary permit. So, it did pay off to get the permit, even if it was never checked there again.
The departure with GM-sound can be watched here:
More "Maestral"-adventures next time!