Hi,
To the previous part of the series:
Regional Rail Express - 48: Split II/Istra (50 p. + 1 v.)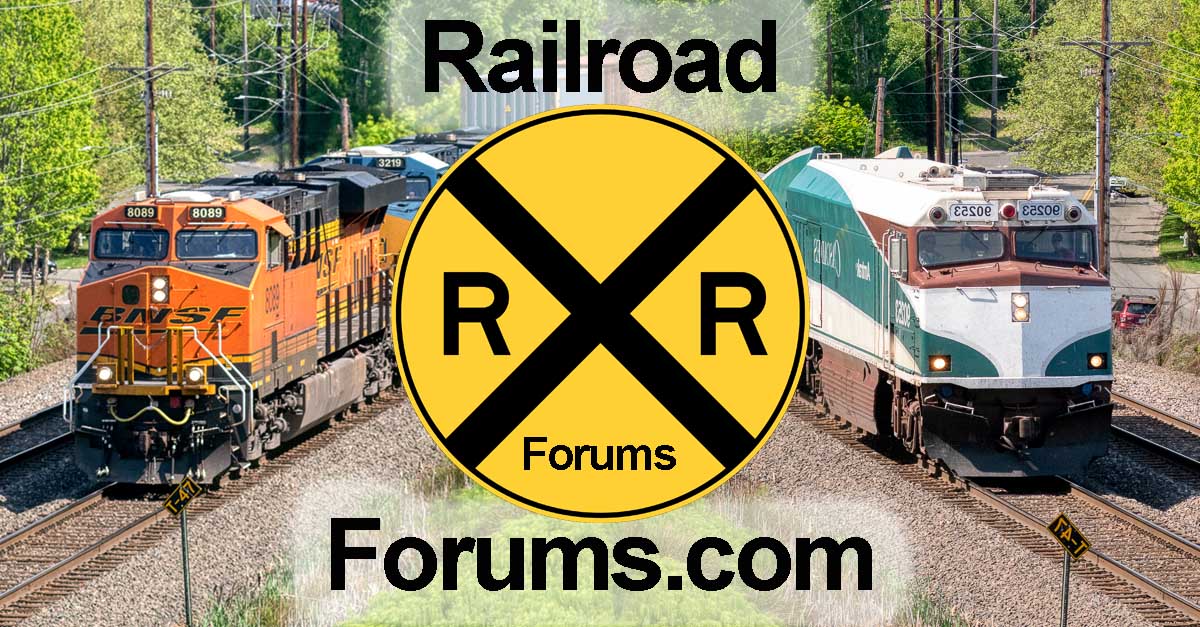 Hi, To the previous part of the series: Regional Rail Express - 47: Split I (50 p.) https://railroadforums.com/forum/index.php?threads/regional-rail-express-47-split-i-50-p.18632 New: This exclusive video feature follows EuroNight 1252/1253 "Split" from Austria to Croatia and back...

railroadforums.com
July 12 2007
We continue following EuroNight "Venezia", the express had been taking the route from Budapest via Lake Balaton southern shore and Zagreb 2006-2011 and before 2003. Useful to get through Croatia and Slovenia by night, only the border controls to Croatia interrupted the short sleep.
Replacement picture by day: EuroCity 1205 "Goldoni" Venice - Budapest departing Zidani Most.
July 17 2007
Let's turn north, some nights were spent at Maribor station.
August 18 2004
You never know at which hour something nice passes by.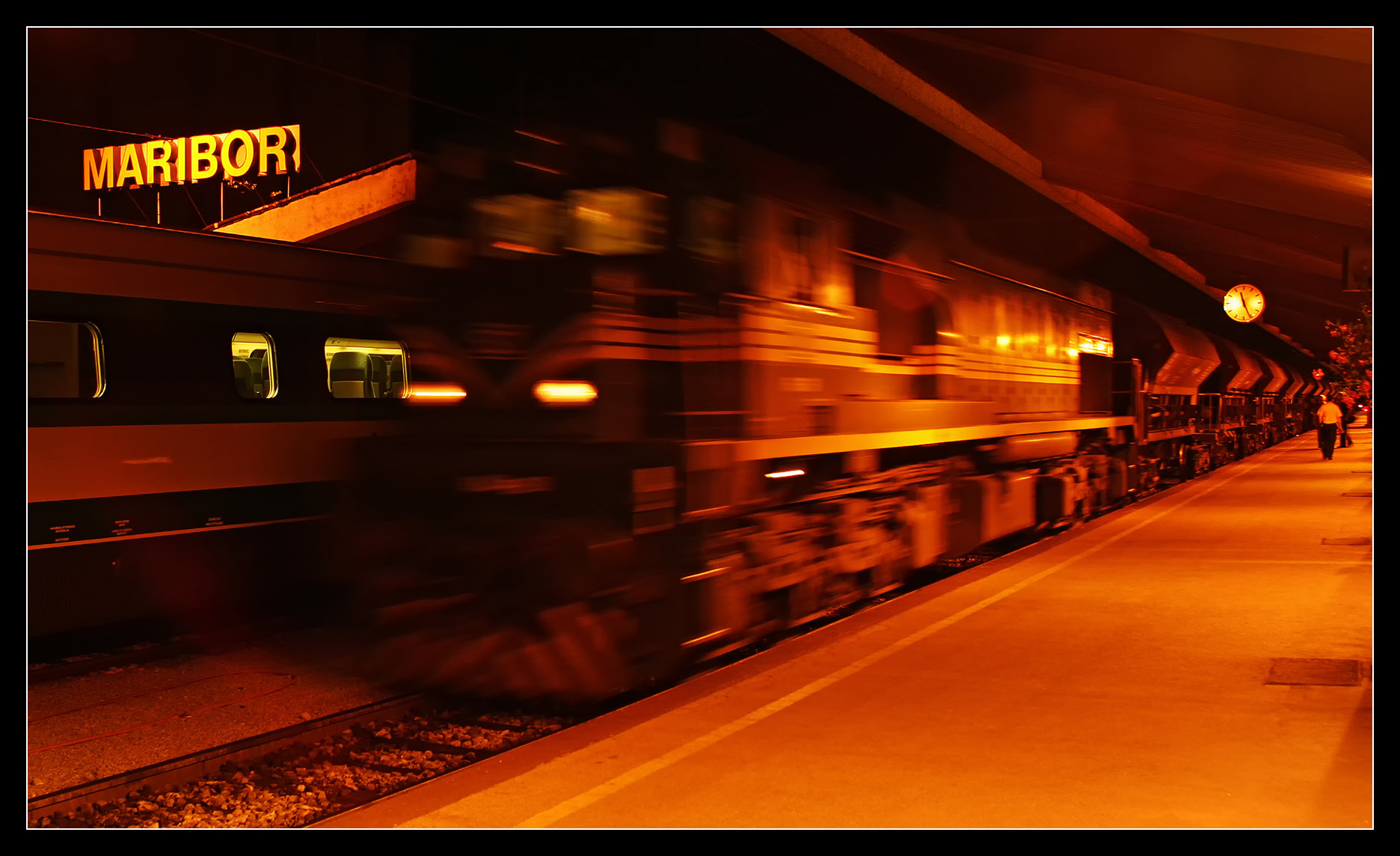 View from a Desiro EMU cab towards another train waiting to the right...
It's EuroNight 241 "Venezia" Venice - Budapest, with Romanian through sleeper car to Bucharest.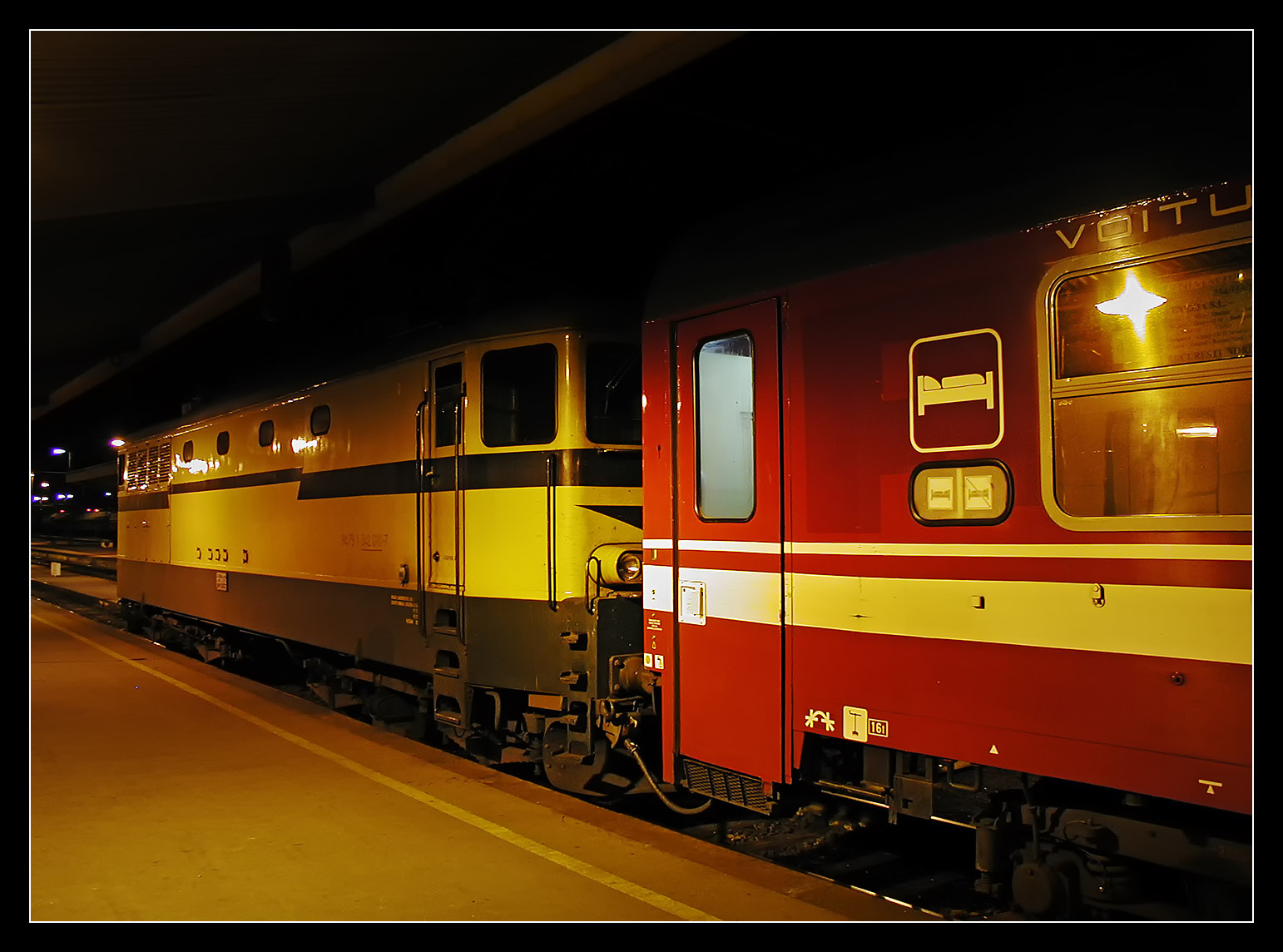 February 6 2005
We jump ahead to later in the morning, 2016.087 waiting for departure at Graz Hbf.
In 2004 and 2005, "Venezia" took the insane alternative route Venezia S.L. - Trieste Centrale (engine change) - Villa Opicina (engine change) - Ljubljana - Zidani Most - Maribor - Spielfeld-Straß (engine change) - Graz (2016 diesel) - Szentgotthárd (M62 diesel) - Szombathely - Csorna (1047 electric) - Győr - Budapest Keleti: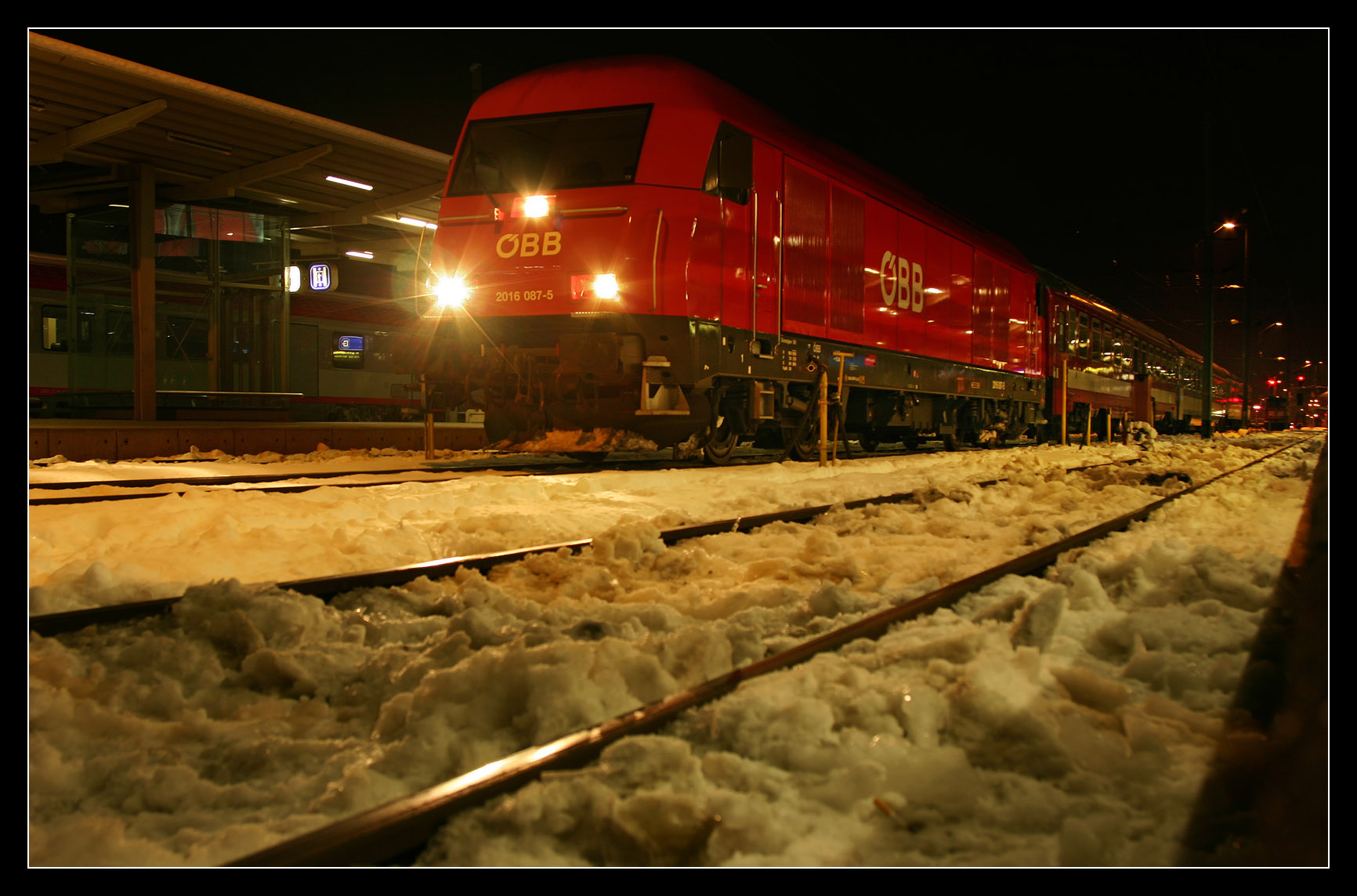 I went by R 4700 to Aut(h)al at seven o'clock.
It should have passed before the first local train from Graz, but that way I managed to capture fourty minutes late EN 241 "Venezia" Venice - Budapest before sunrise at 7:04 a.m. This halt has been replaced by a passing siding since.
Hungarian MÁV dining car...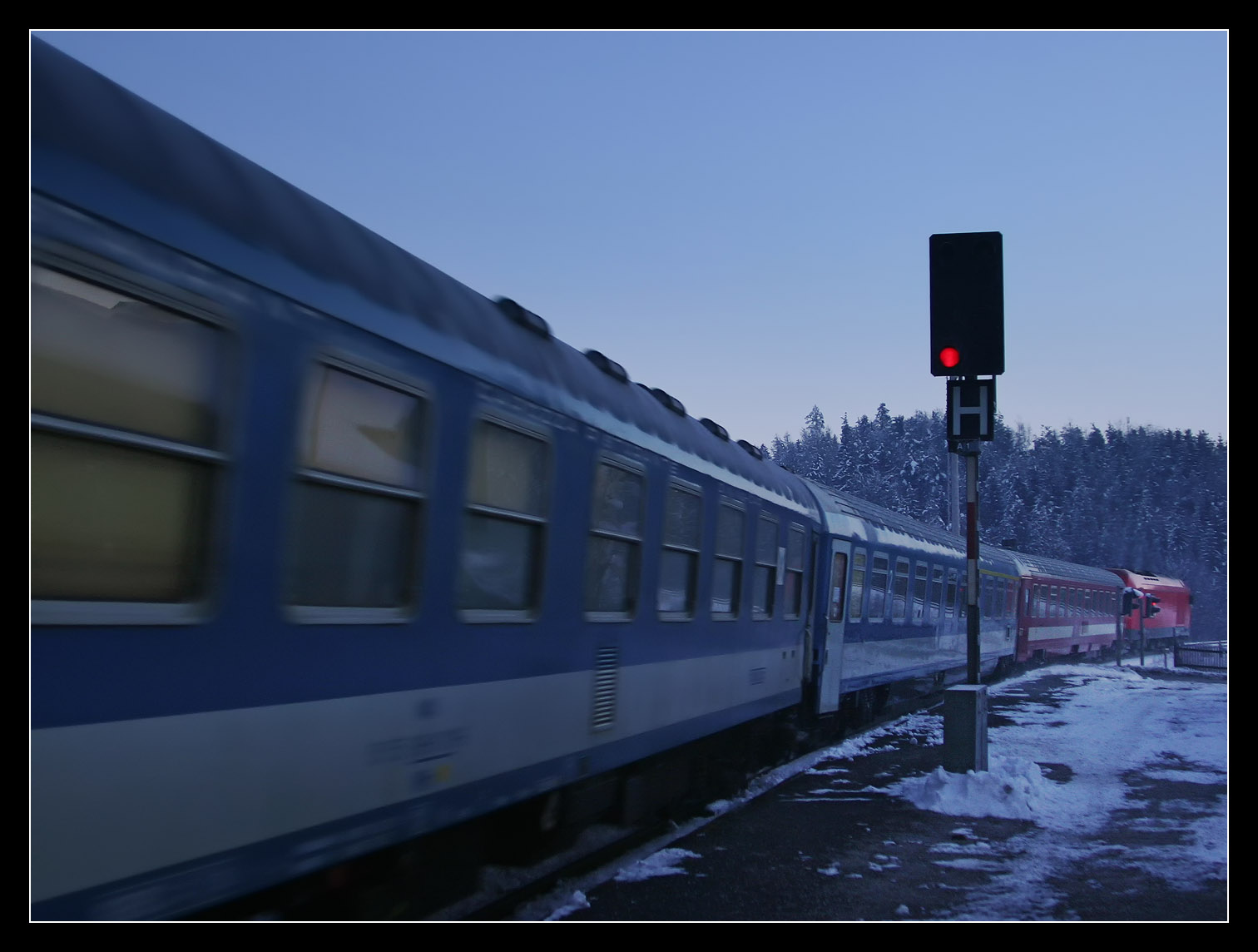 ... and Romanian CFR sleeper to Bucharest.
The first sunrays lit this lovely scenery half an our later.
Followed by a fantastic steam run-past.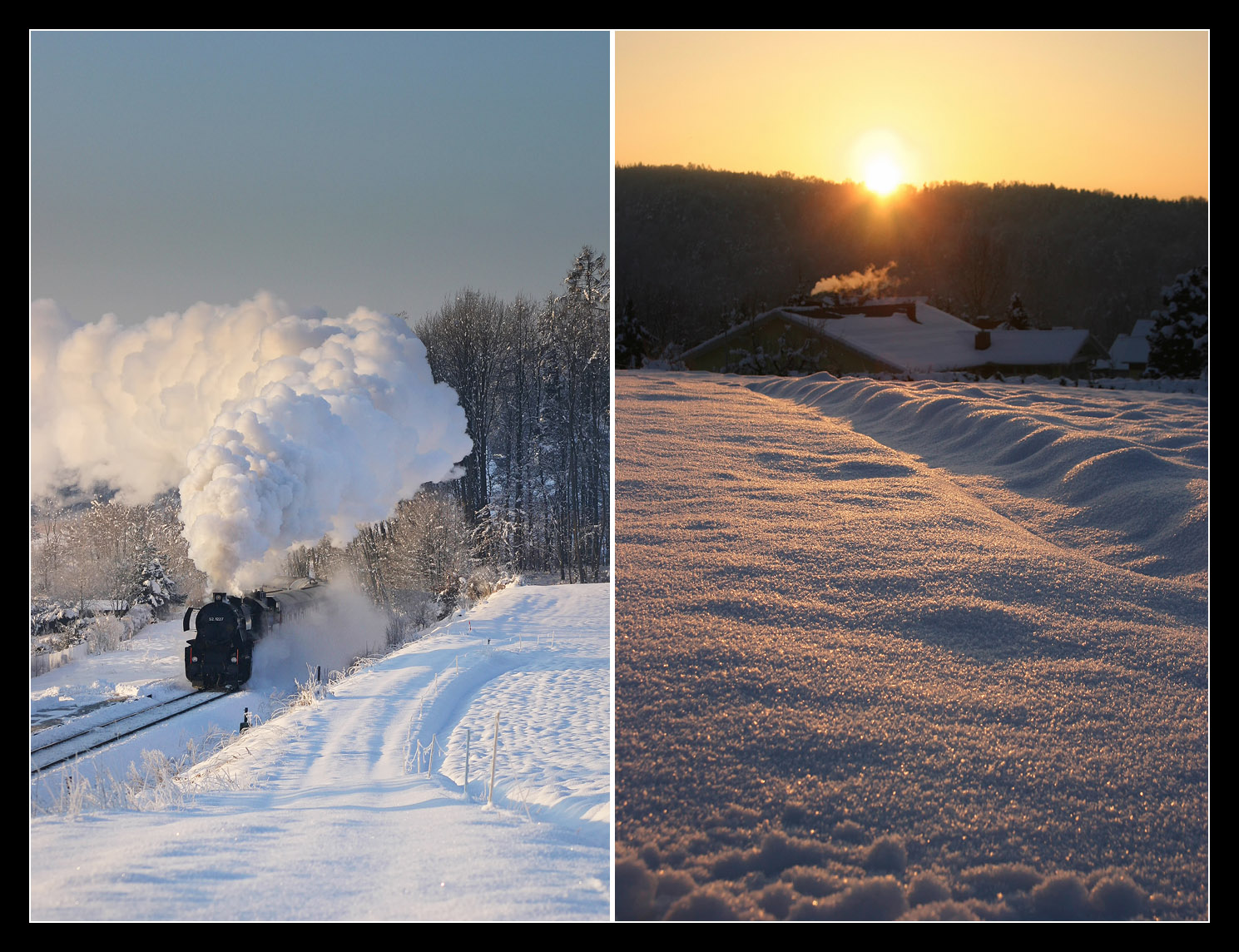 52.1227 climbed Laßnitzhöhe pass with an IGE charter to Weiz.
August 21 2012
We took up position a bit further up the hill 7 1/2 years later. First, a not clearly recognizable R 8680/S31 Graz Hbf - Gleisdorf - Weiz.
S-Bahns were followed by freight.
Modern Autal church from 1933 to the left.
These scenes on video:
52.100 (ex-JŽ 33-044) and "33.132" (ex-BBÖ 113.32, ex-JŽ 10-005) thundered past hauling the 175-years-railroads-in-Austria IGE tour, WLB 2143.21 diesel helper at the rear removed virtually.
February 6 2005
The steam train had come early enough, so I managed to catch R 4704 "Raab-Radler" departing Autal at 8:25.
We overtook the charter at Laßnitzhöhe, I jumped out at Laßnitzthal.
No hurry necessary, 52.1227 rolled past fifteen minutes later.
October 15 2011
StLB R 8654 on the branchline Weiz - Gleisdorf in front of Weizberg basilica.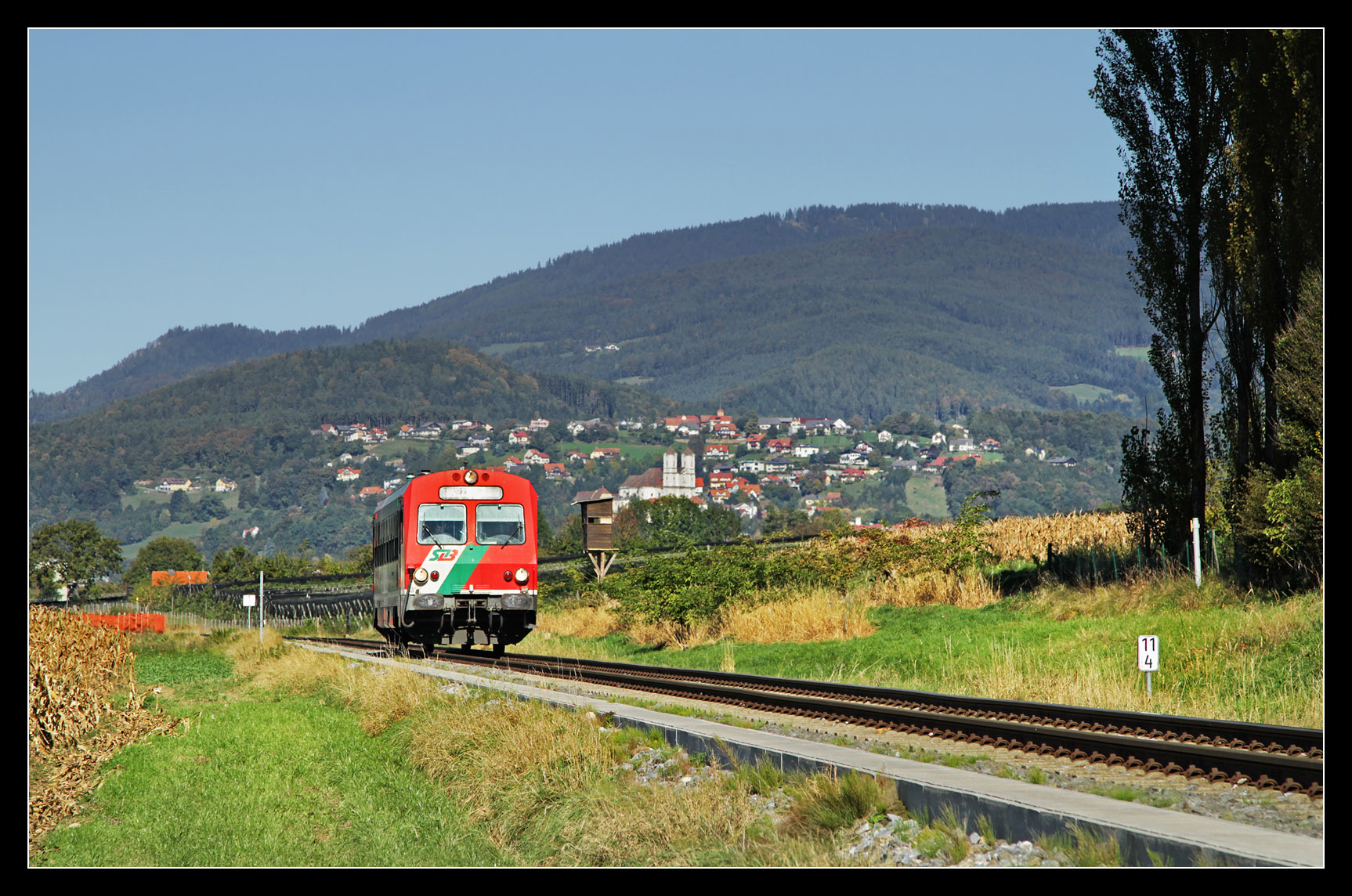 A GKB special Graz - Weiz was hauled by the oldest standard gauge steamer which has never been out of service in the world, ex-Südbahn GKB 671 (StEG #504 / built in 1860).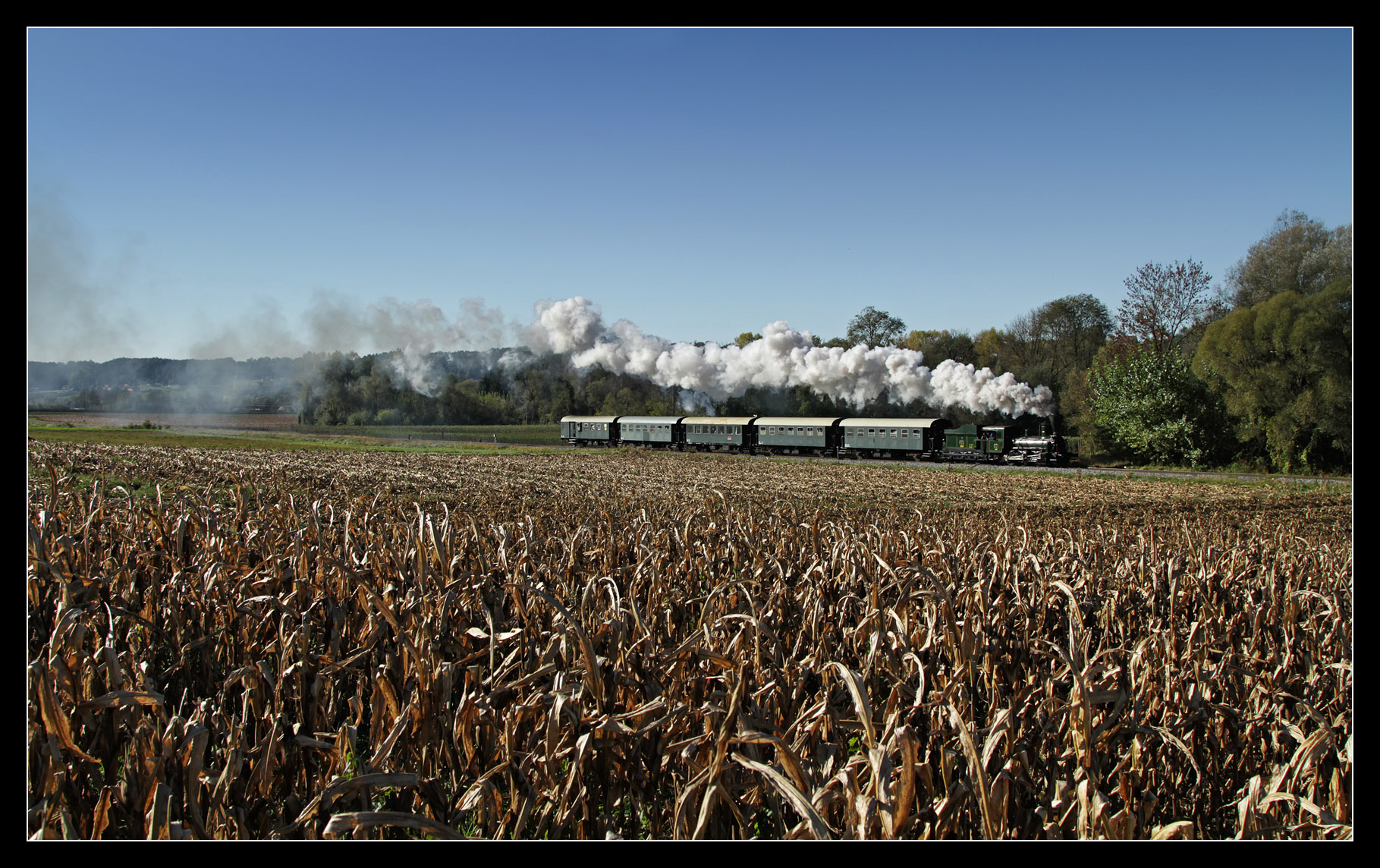 On occasion of "100 years Feistritztalbahn" Weiz - Birkfeld (- once to Ratten), in German:
We continue the Yugoslavian theme with 83-180 (former Banovići coal mine railroad, Đuro Đakovic #136 / built in 1949) and Zillertalbahn #2 "Zillertal" (Krauss/Linz #4506 / built in 1900).
On 905 ft long Grub viaduct.
Historical vehicles meeting at Rosegg.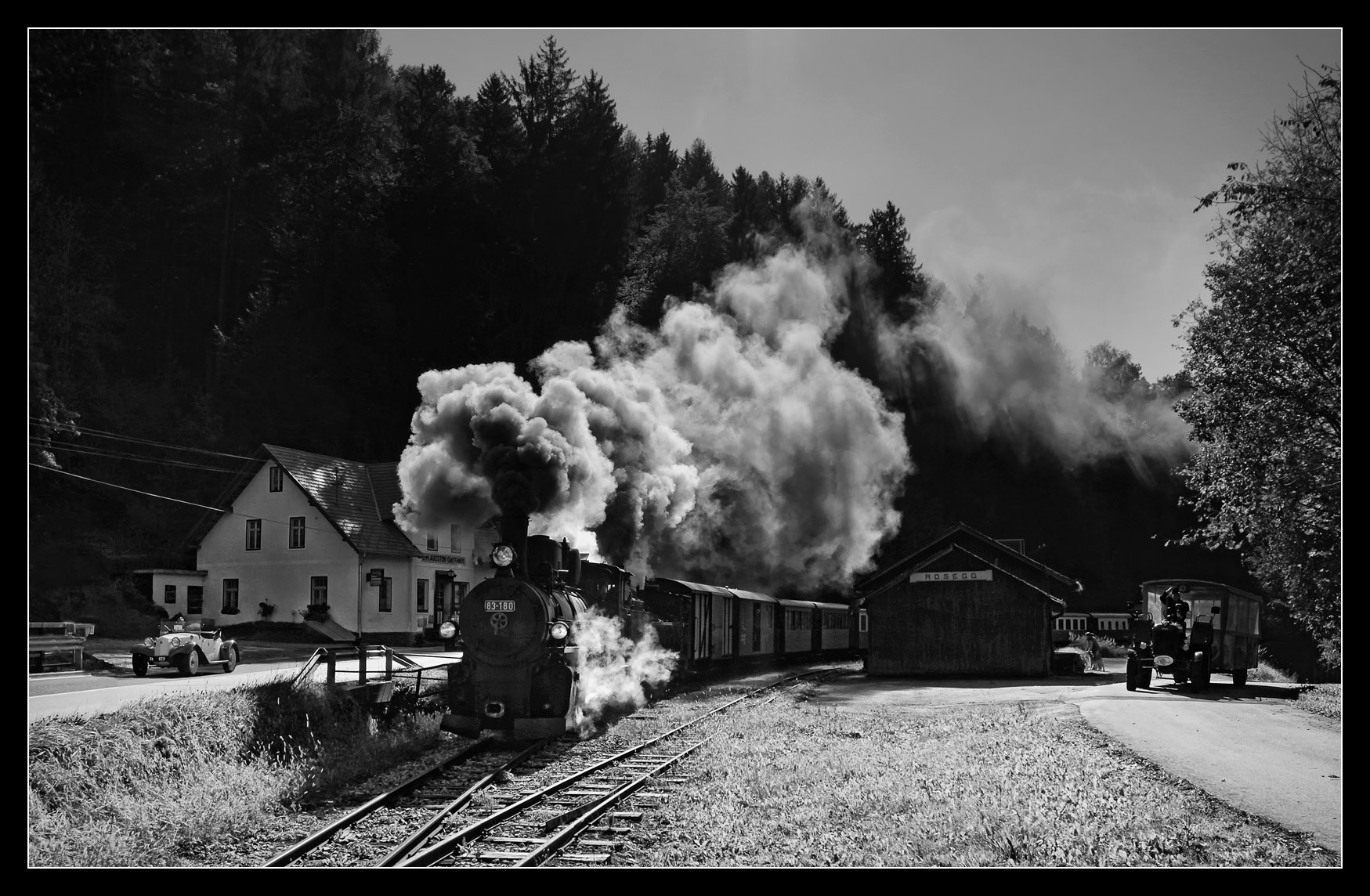 Zillertalbahn 2 returned.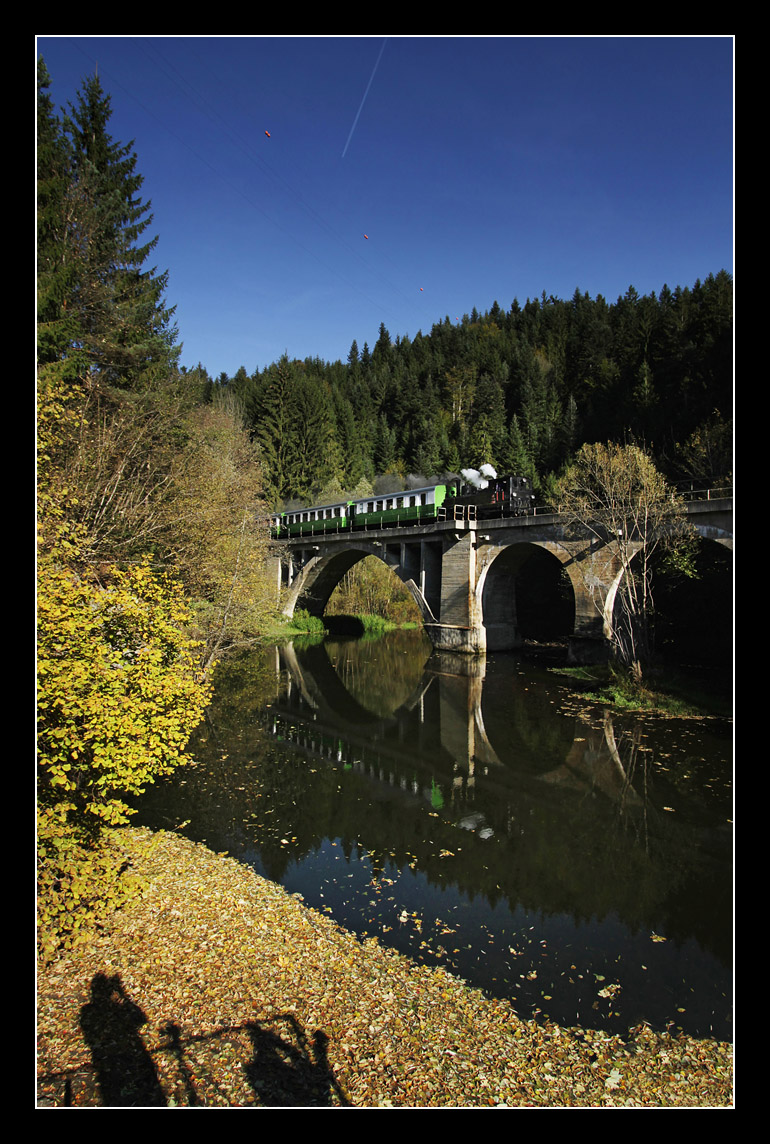 Steam scenes from this day: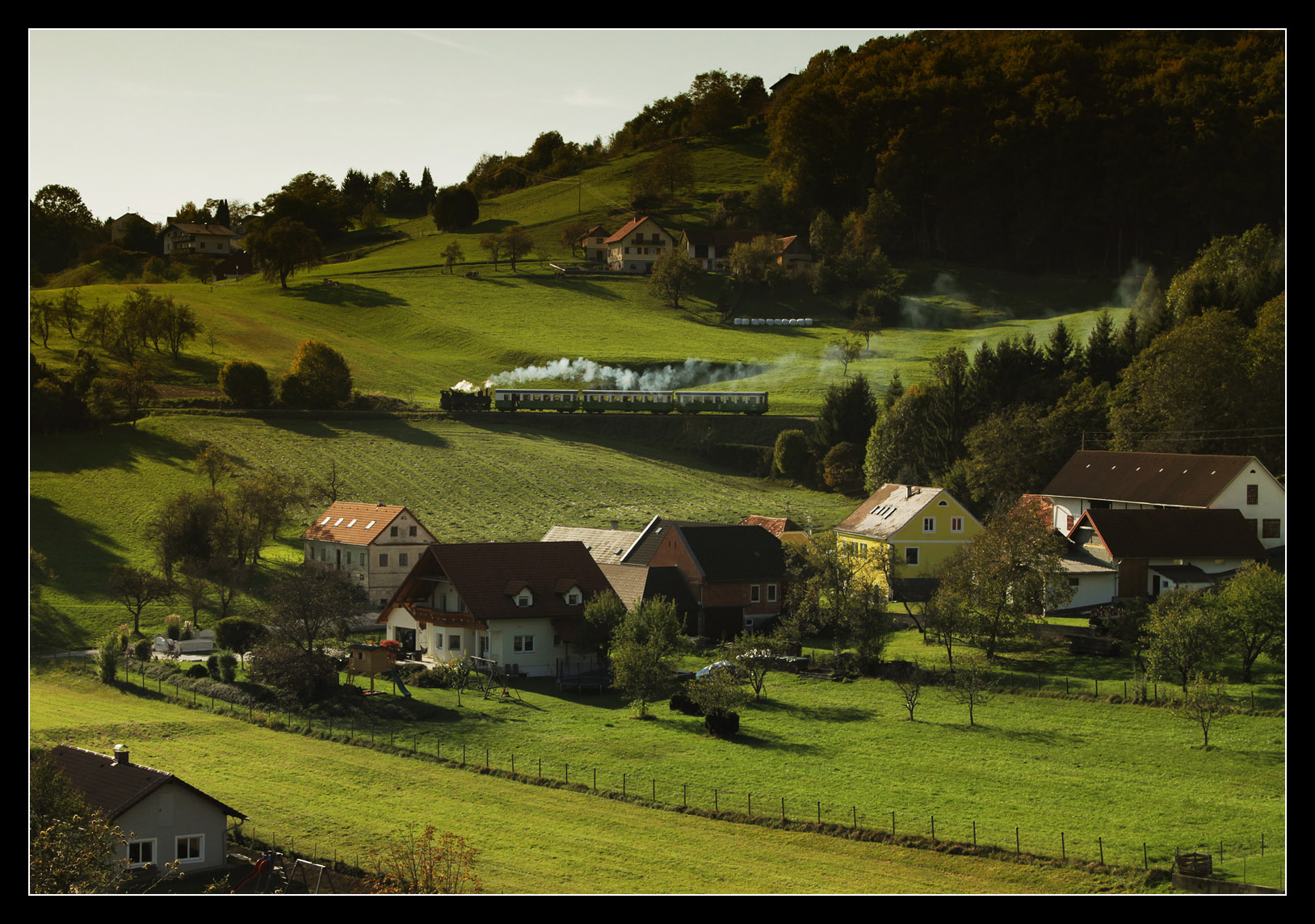 Narrow gauge arrival to Weiz across standard gauge.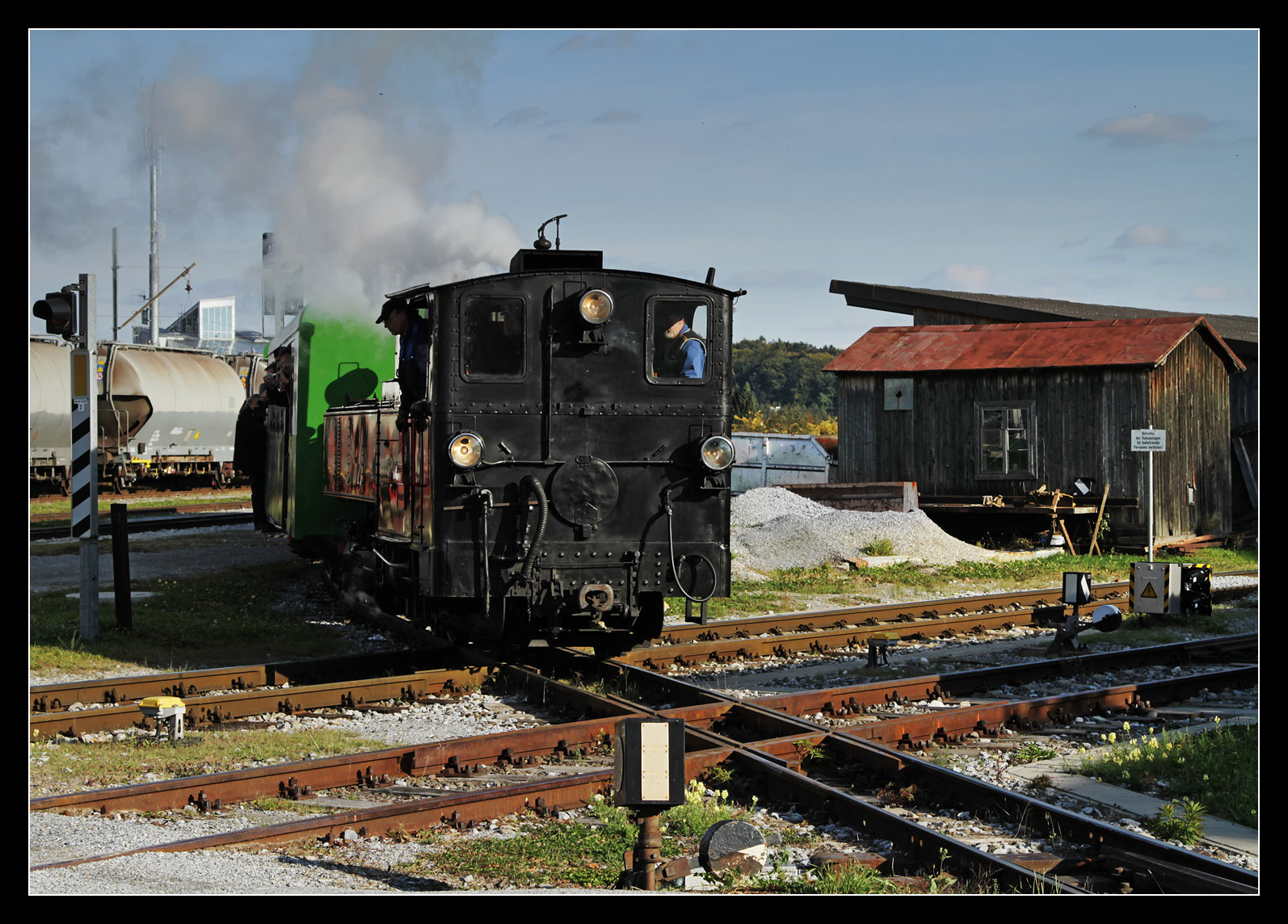 February 6 2005
Colorful diesel collection at Weiz.
The steam train was hauled by Kh.101 (Krauss/Linz #1419 / built in 1926) and 83-180.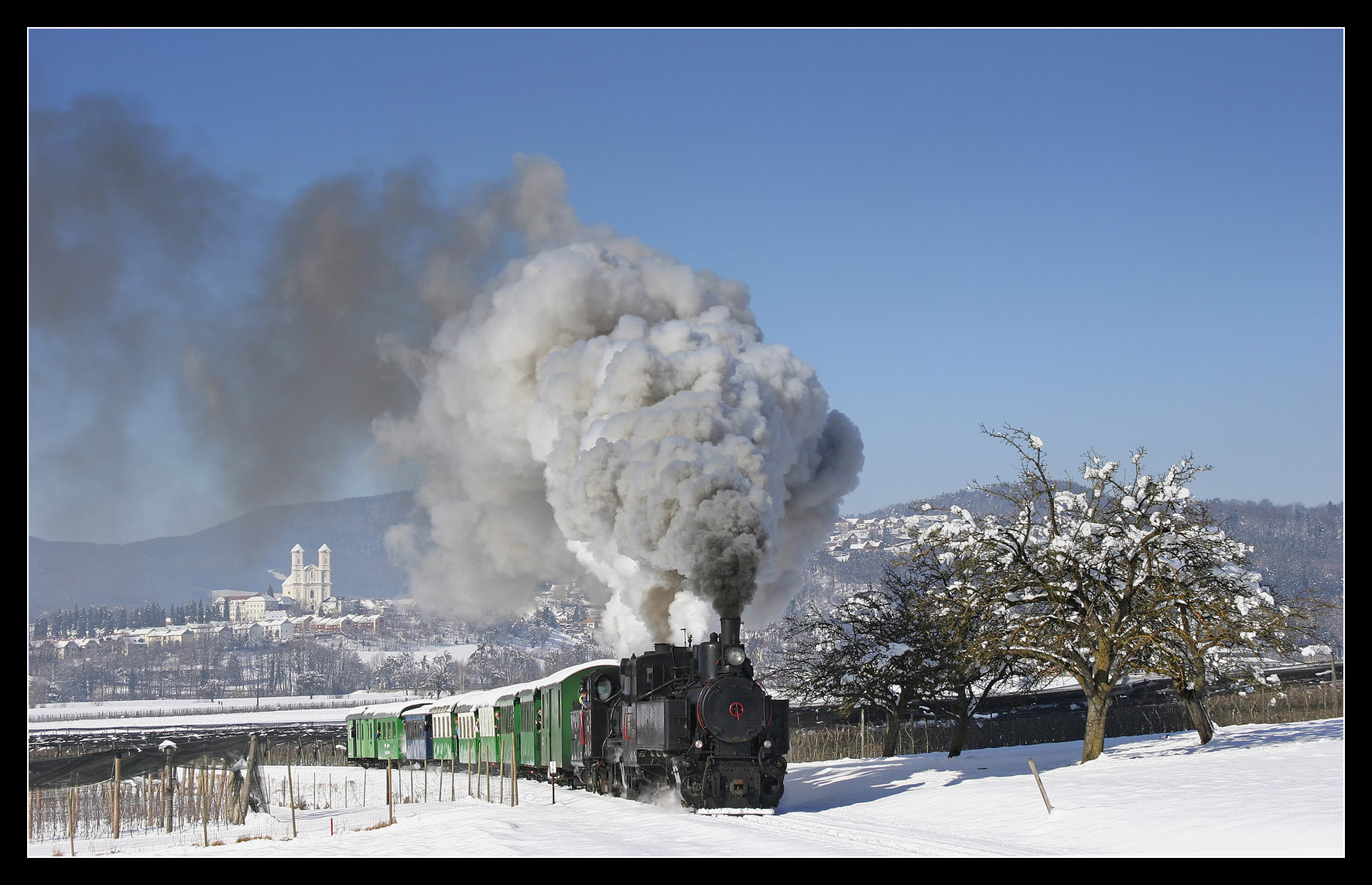 I captured a freight Weiz - Bratislava with car parts from Magna going via the Wechsel pass at night shortly before sunset.
October 26 2019
I decided on an excursion to Feldbach on this beautiful national day weekend, arriving by R 4714/S3 Graz - Szentgotthárd.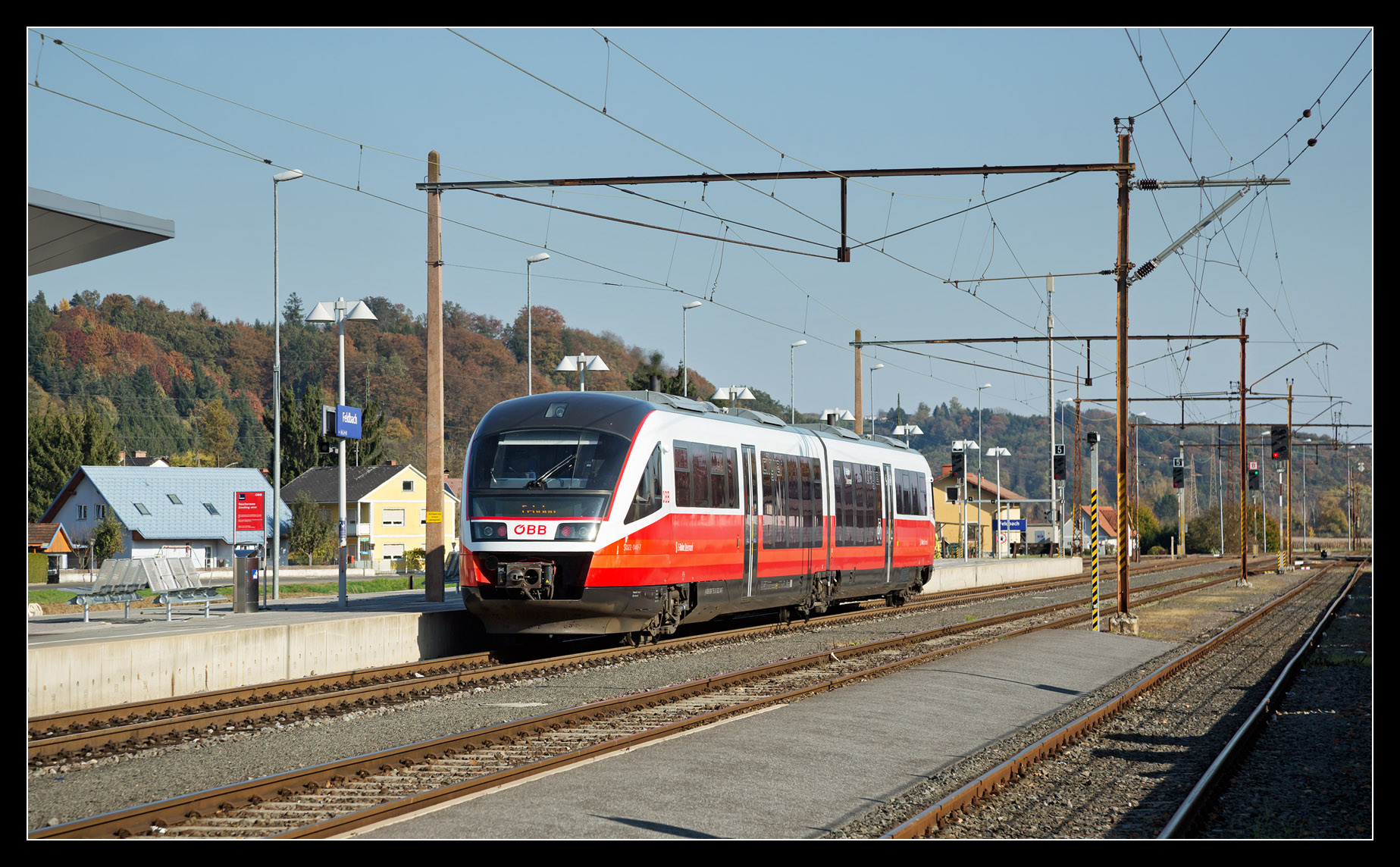 This is the start of the Gleichenberg DC electric railway, as the unusual catenary masts are indicating - in German:
ET 2 operated all scheduled services (built in 1930, refurbished 1979/80 and 1990/1), here as R 8615 Feldbach - Bad Gleichenberg.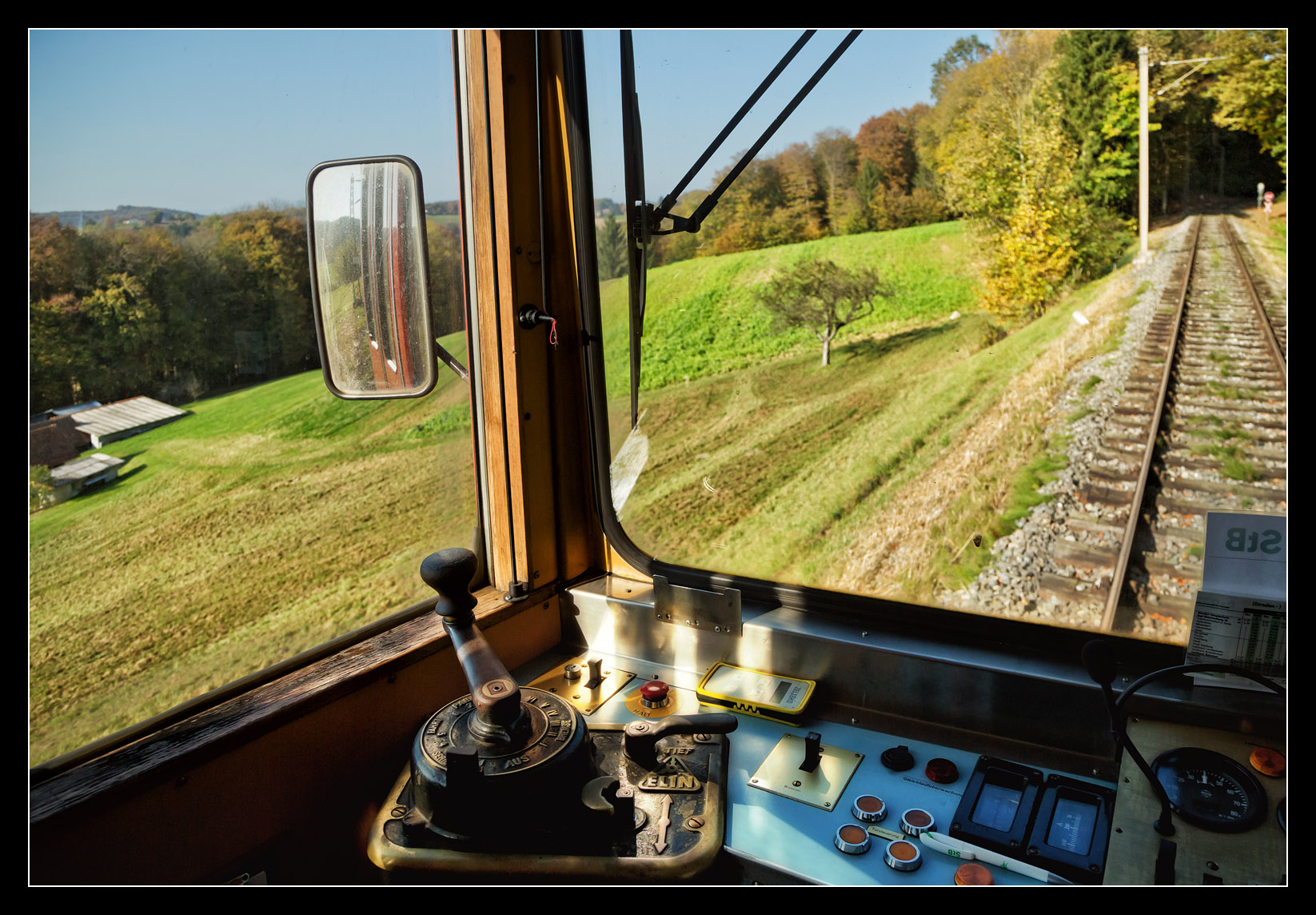 Gnas station - situated remotely in the middle of the forest - also is home to the rectifier of the line opened in 1931 with 1500 V DC, changed to 1800 V in 1975.
As you can see, the train was well-frequented – sadly, services have been switched to weekend only since 2021.
August 16 2020
While prematurely traveling home from Croatia in 2020, I captured R 8608 in daily service departing Bad Gleichenberg where we stayed in a spa hotel.
October 26 2019
Back to previous fall, R 8608 at Burgfried bei Gnas - a minimalist halt only consisting of a bench next to the rails and a roadside hut.
This region was given the name "volcano land" by the tourist board - you can spot the Gleichenberge hill range to the right, albeit not active for the past 12 million years.
R 8611 Feldbach - Bad Gleichenberg approaching Burgfried.

R 8612 took me to my hotel at Feldbach.
October 27 2019
Next morning, I walked to Oedt bei Feldbach Siedlung halt, first train R 8603 to Bad Gleichenberg appeared at 9:25 a.m.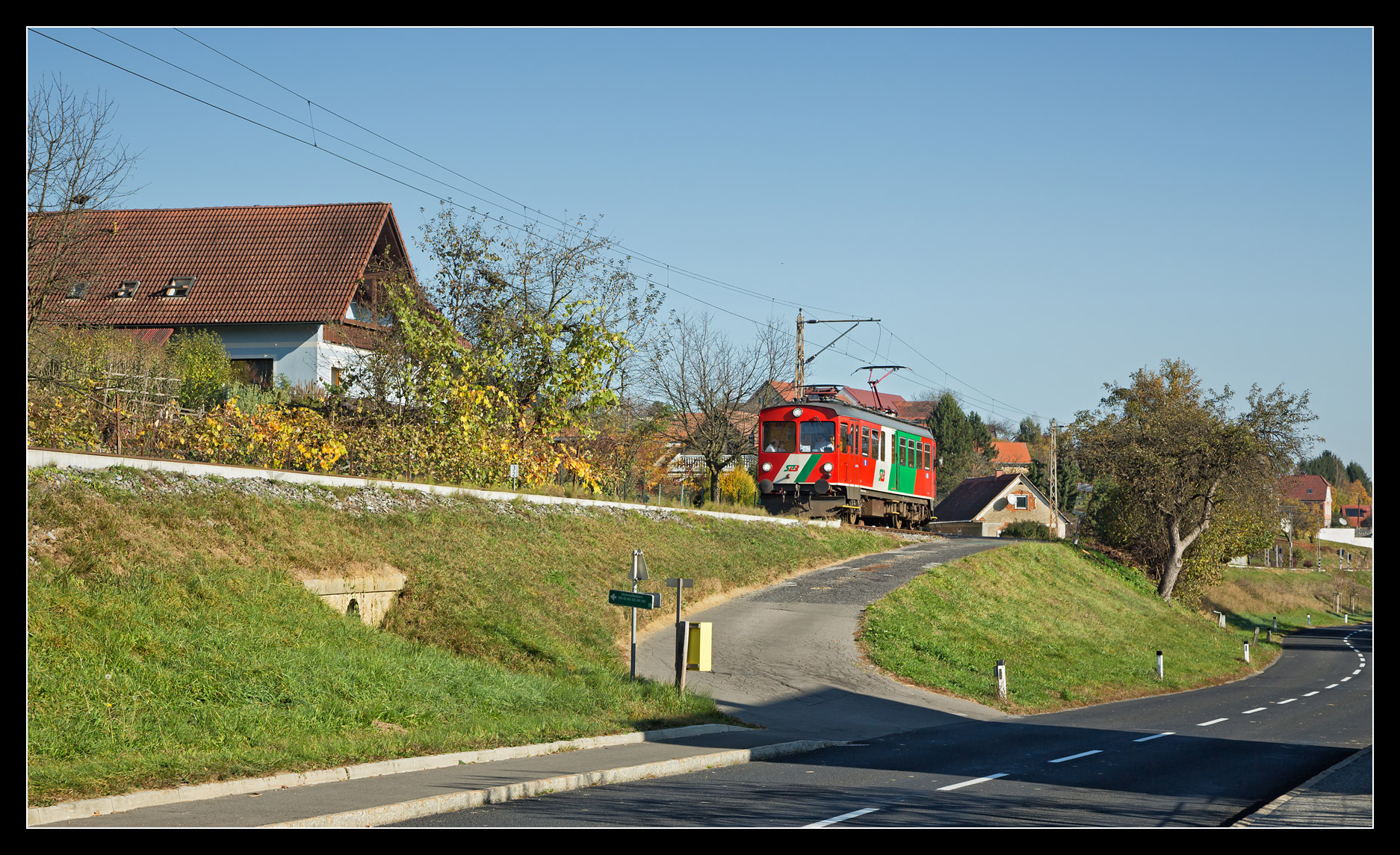 And disappeared into the dark forest.
The line is nicknamed "jungle express".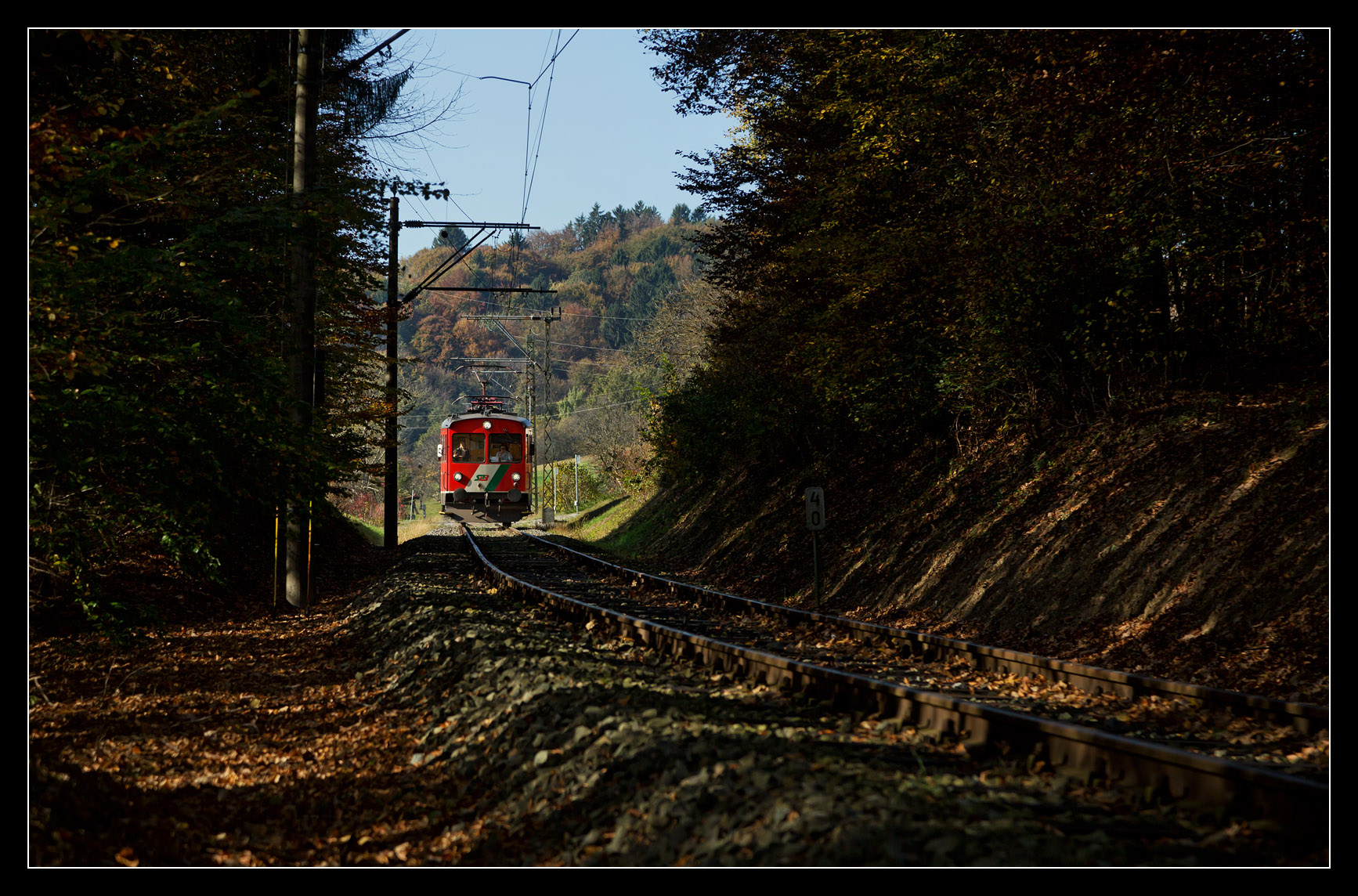 R 8602 to Feldbach swirling up fall leaves. R 8605 returning through Oedt to the right.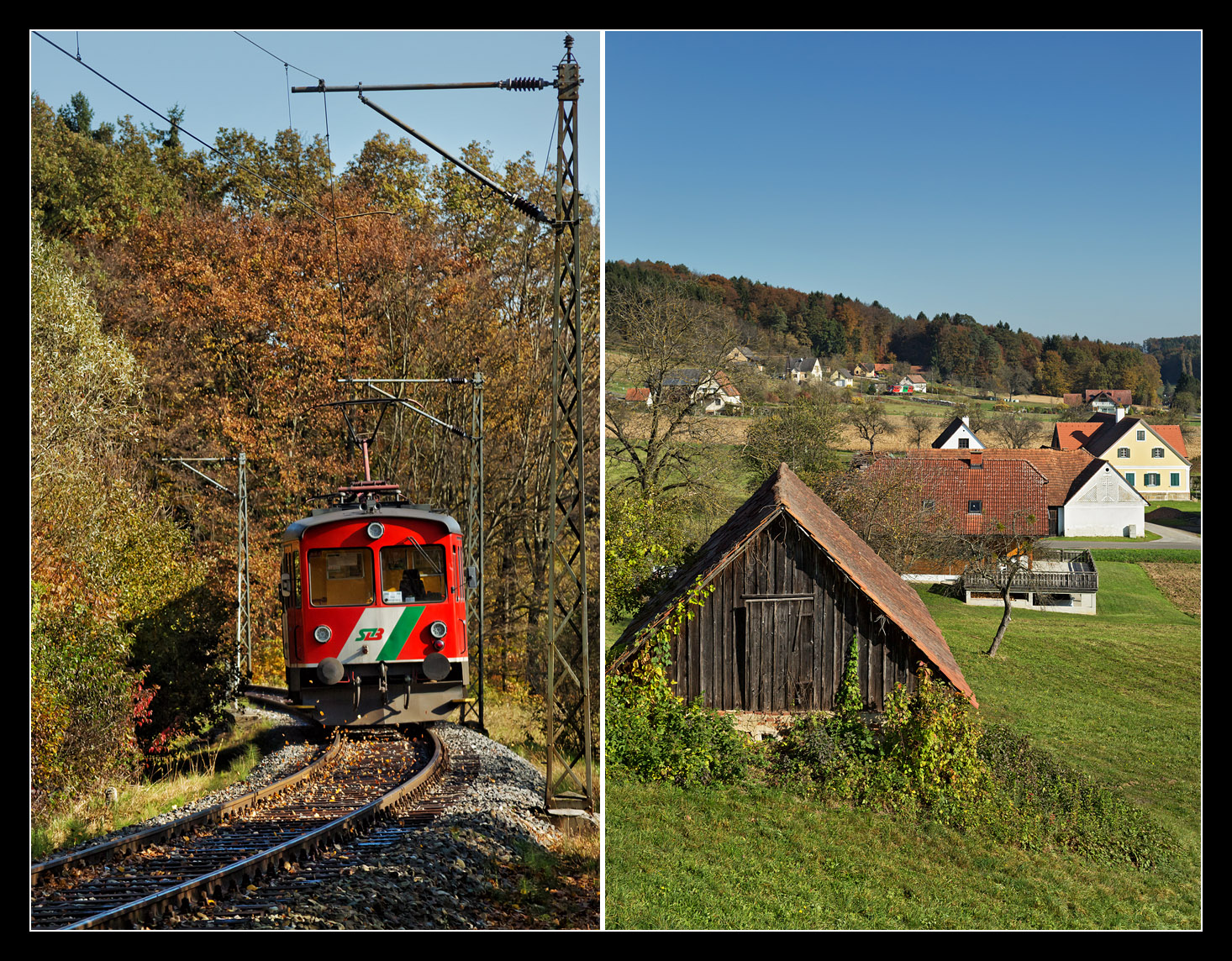 I had marched to the diesel mainline earlier that morning after winter time change. Sunday-only R 4707 Szentgotthárd - Graz departed Feldbach at 6:50 a.m.
Luckily, only decorative slight ground fog had remained in Raab river valley, so the express of same name REX/IC 317 "Rába" Graz Hbf - Budapest-Keleti consisting of ÖBB 2016 and ex-ÖBB GySEV cars was approaching in nice morning light from Gniebing:
The weekend on video:
I decided on the more interesting way home via Hungary, R 4710 took me to Szentgotthárd border station at noon.
Ten minutes to change from ÖBB Desiro Classic DMU to GySEV Flirt 3 EMU as Sz 9135 to Szombathely. More next time! :0)