Hi,
To the previous part of the series:
Regional Rail Express - 46: Jože Plečnik (50 p.)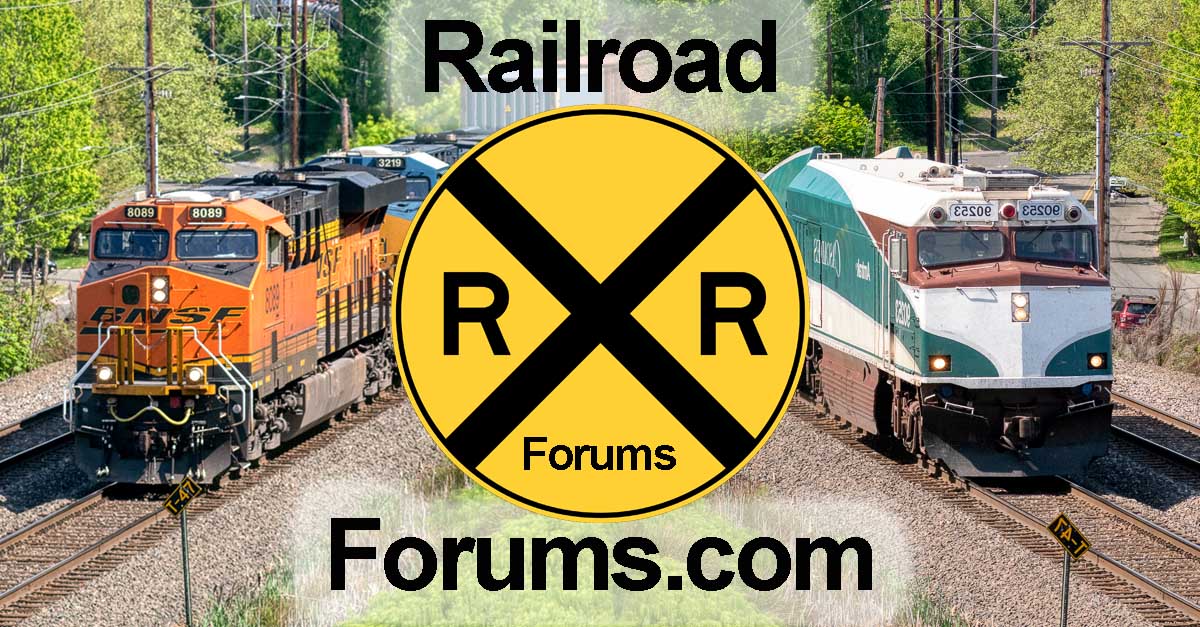 Hi, To the previous part of the series: Regional Rail Express - 45: Venezia I/Citadella IV (50 p.) https://railroadforums.com/forum/index.php?threads/regional-rail-express-45-venezia-i-citadella-iv-50-p.18477 July 12 2007 Something approached behind "Brigitte Bond" in Slovenia...

railroadforums.com
August 27 2021
We start this year's seasonal express train summer after a heavy rain shower at Oberweiden on the now electrified line Gänserndorf - Marchegg.
Rain clouds leaving in front of me, rain clouds approaching behind me - exactly in the sun came the new star train of this series, EuroNight 1253 "Split" Bratislava - Split:
It was diverted via Gänserndorf during the summer months, due to works on the direct line Vienna - Marchegg.
Black clouds over Gänserndorf - quickly back to the station.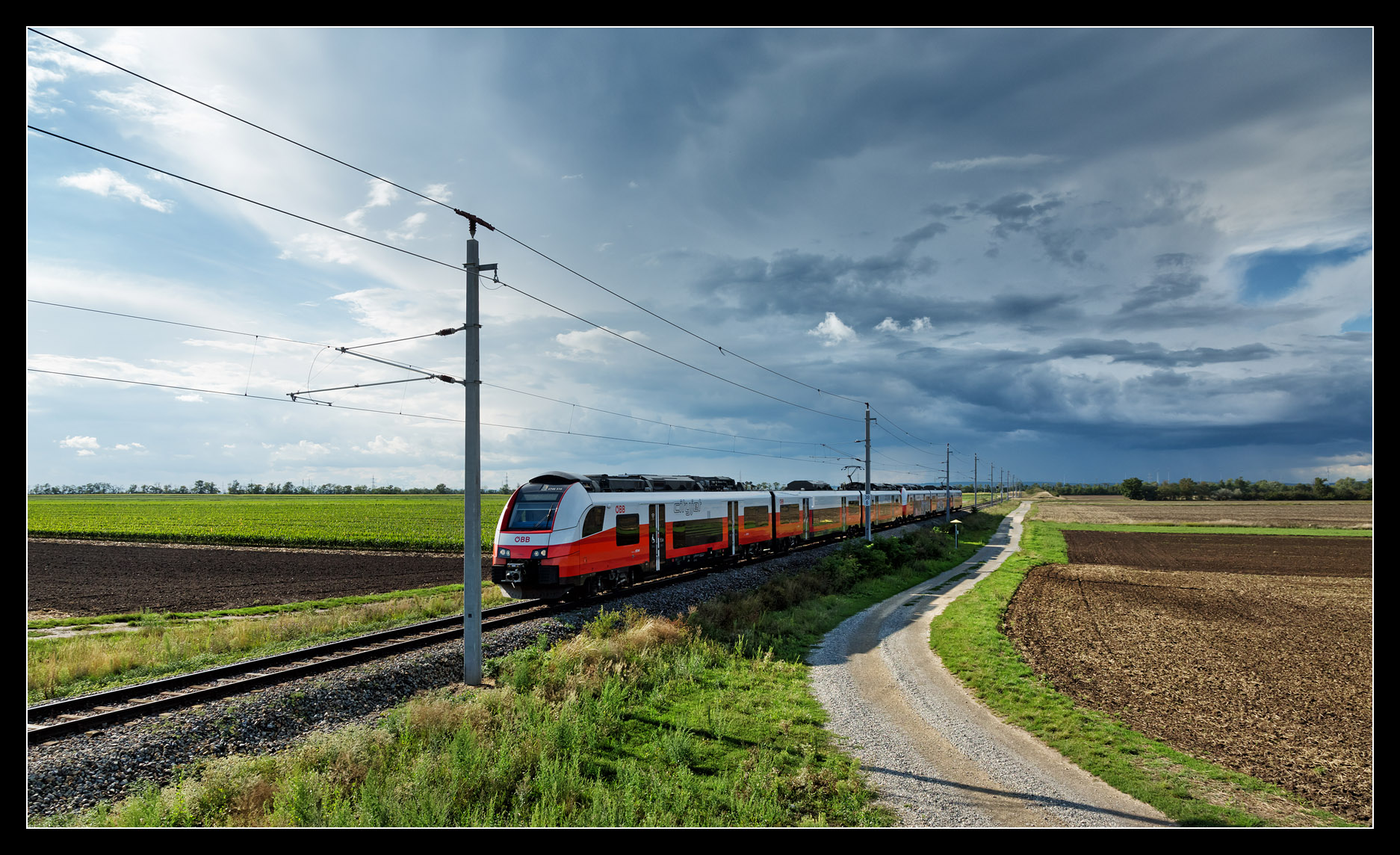 June 18 2021
The first ever "Split" crossing the New Danube in Vienna with three sleeping cars made for Russia but delivered to Slovakia in the late 1990s behind the car transporter.
I chased the train by public transport while two ÖBB car transporters were added at the Vienna main station auto train terminal. 1216.238 had taken over to Spielfeld-Straß, entering Vienna Meidling station.
July 23 2021
Regiojet 1035 Prague - Budapest-Déli newly introduced with a few months delay this summer departed Meidling, past Wiener Lokalbahnen Vienna - Baden halt Tscherttegasse.
Regiojet 1036 Budapest - Prague.
Older vehicle meeting with Düwag railcar and EN 1253 to Split hauled most of the time by class 1144 with some exceptions.
September 3 2021
REX 7644 Bratislava-Petržalka - Deutschkreutz took me from Meidling to Ebreichsdorf from where I continued to Pottendorf-Landegg.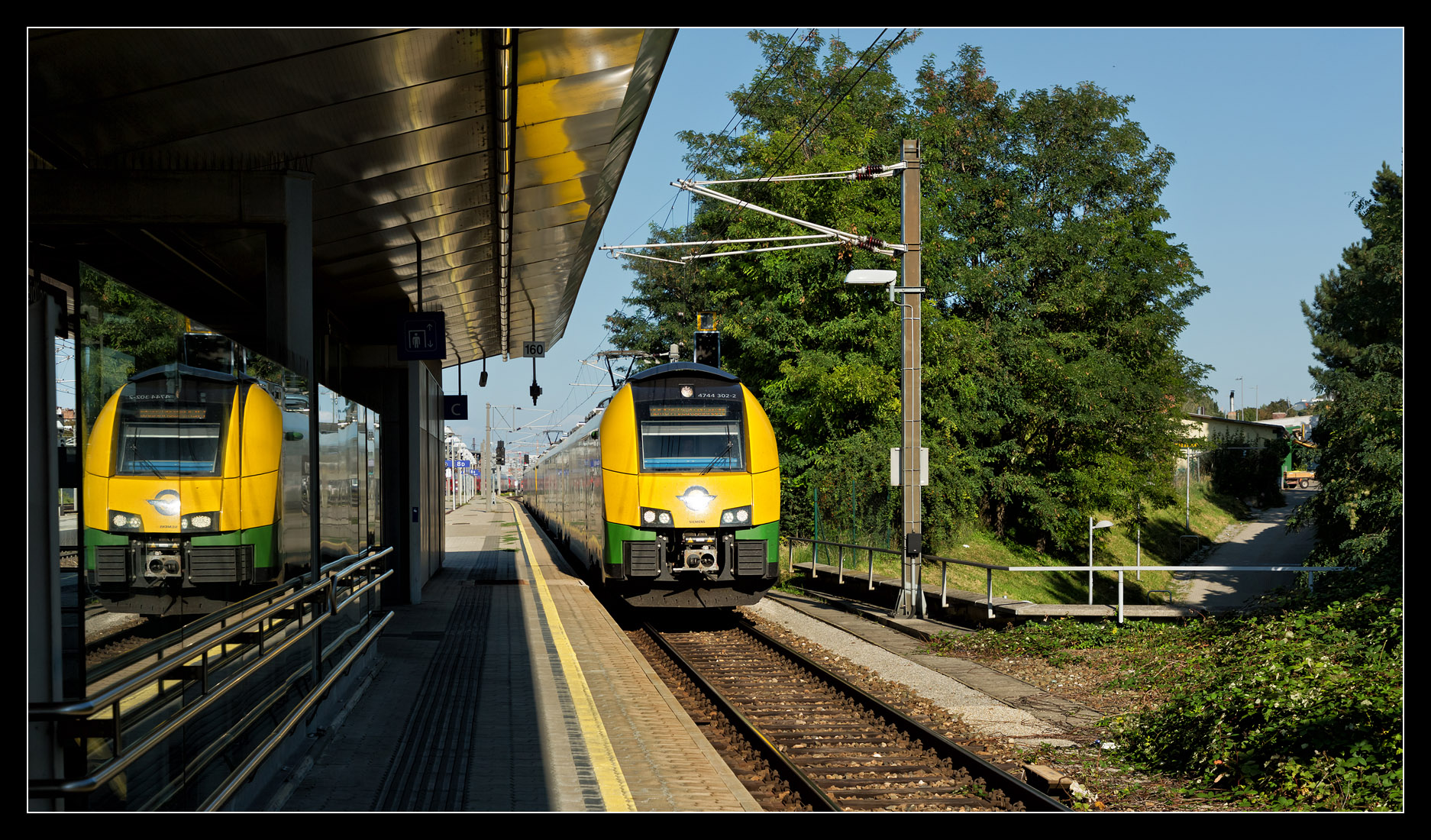 Start of the 1144-festival between Pottendorf and Wampersdorf.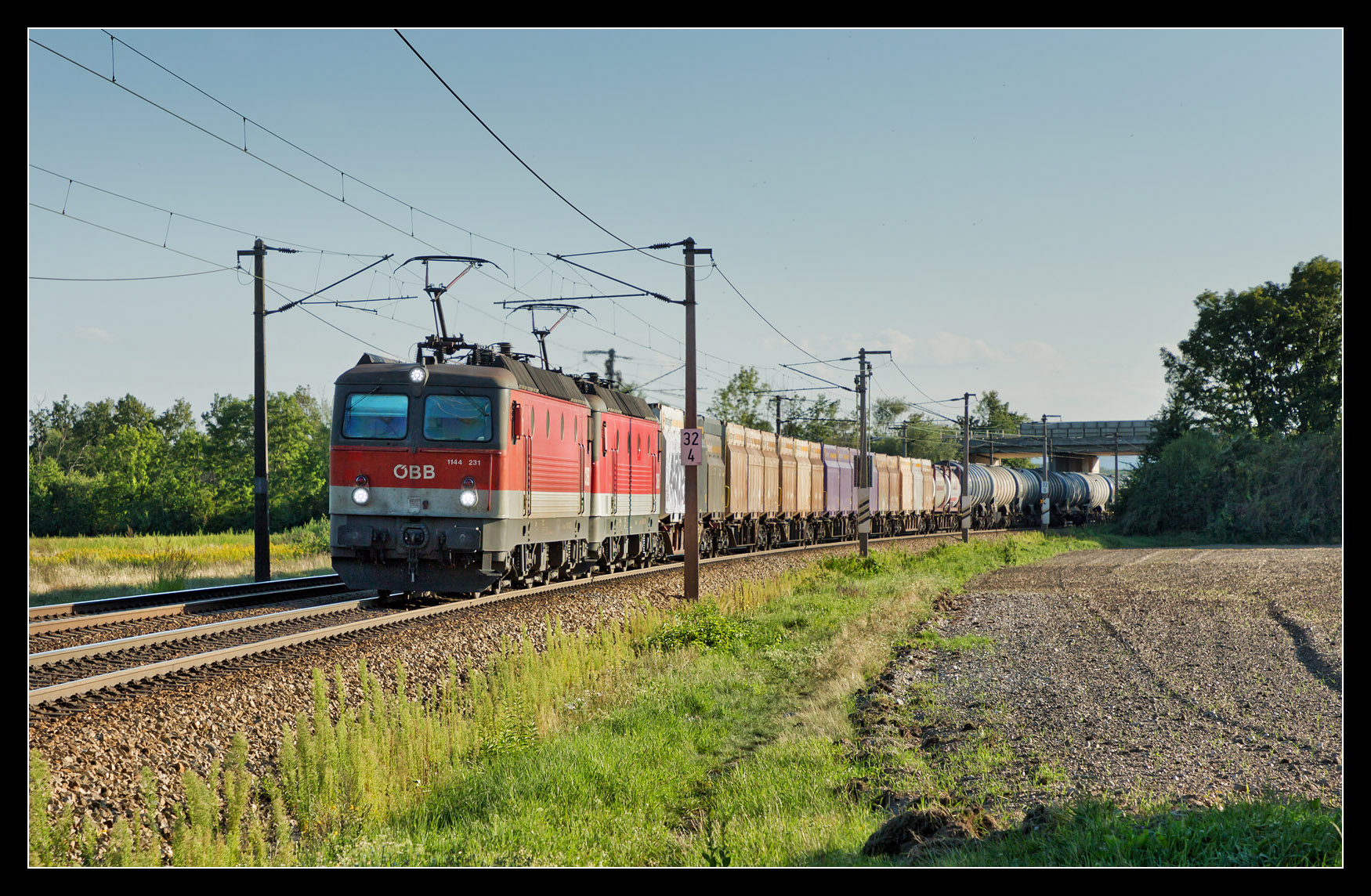 Track use was flexible, you could not predict on which side trains would run.
"Split" appeared on the right track, its engineer greeted the waiting photographers sounding the horn.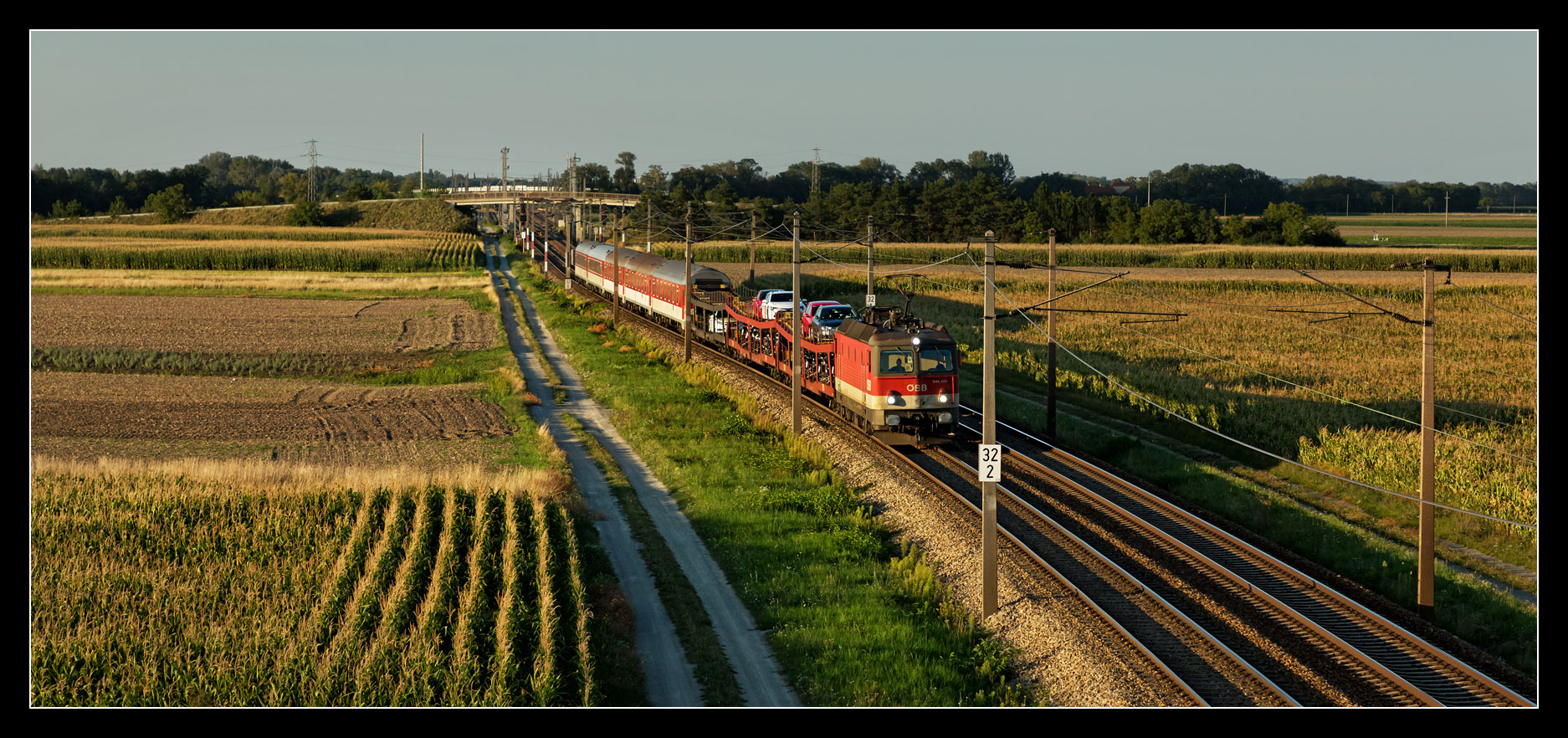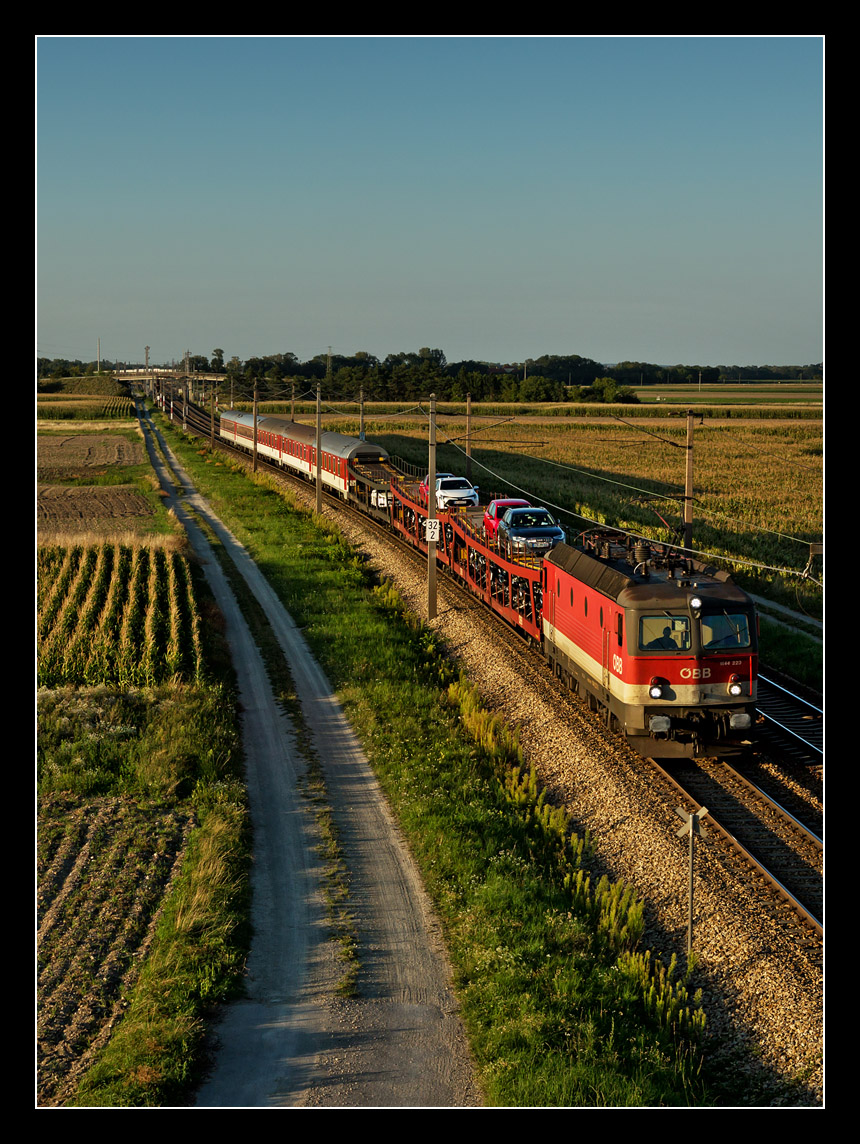 A southbound Siemens Vectron passing the empty ladder of another "Split"-photographer.
I walked to Wampersdorf station and arrived after sunset together with these two 1144s.
As the local youth gathered with their cars on the parking lot, an 1144+1142 double header passed this evening red Schneeberg mountain view.
August 12 2021
Due to the pandemic, we took a rental car to holiday in 2020 and 2021. I chose a route via Szombathely in Hungary.
At Lukácsháza, we met NOHAB-legend My 1125 - since 2008 in pure "Santa Fe" livery, later modified for Hungarian private operator Kárpát Vasút:
Beiträge und Informationen rund um die NOHABs aus Deutschland in die Welt
www.nohab-gm.de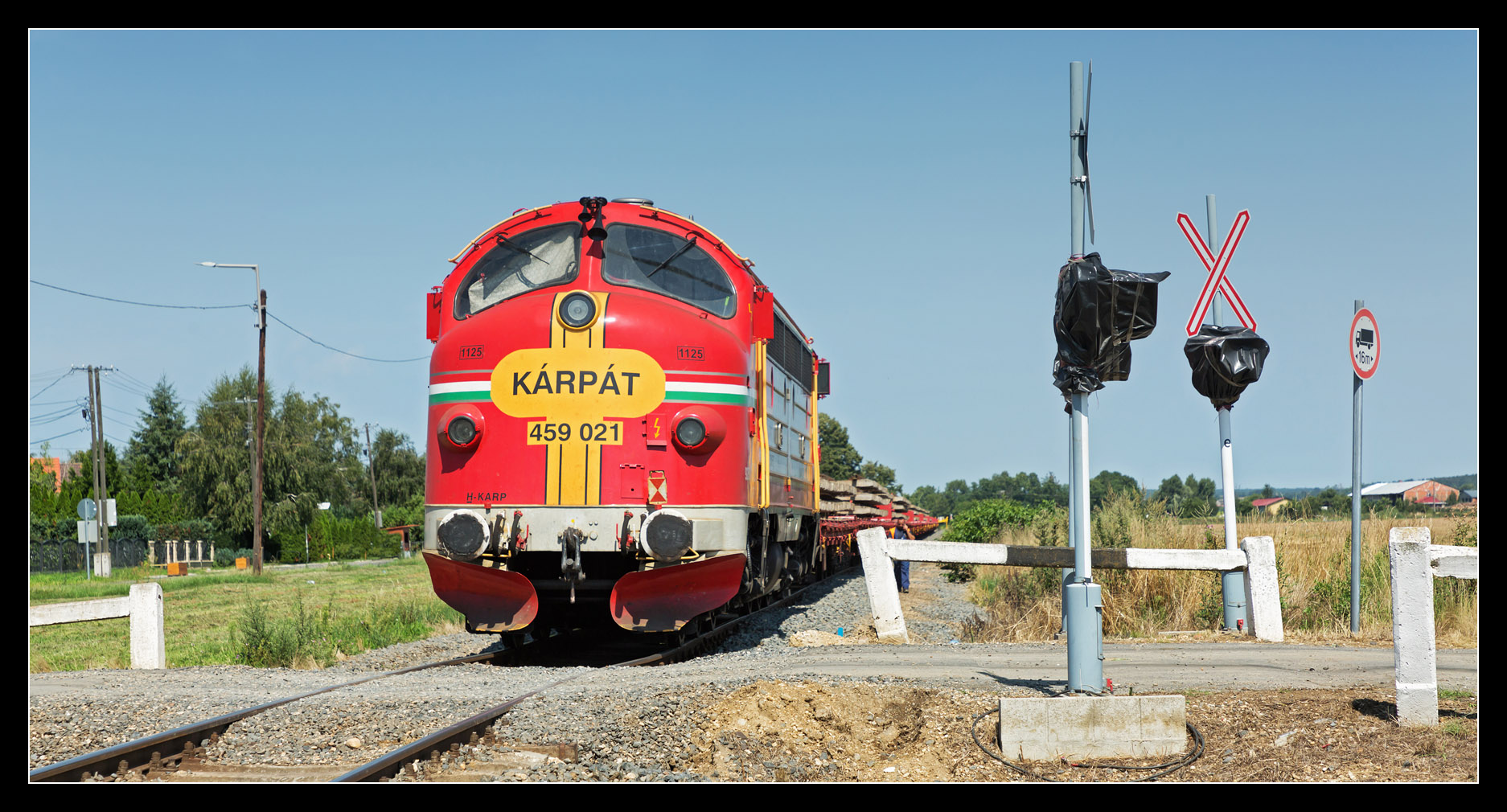 The line Szombathely – Kőszeg stayed closed for maintenance over the summer with bus replacement traffic.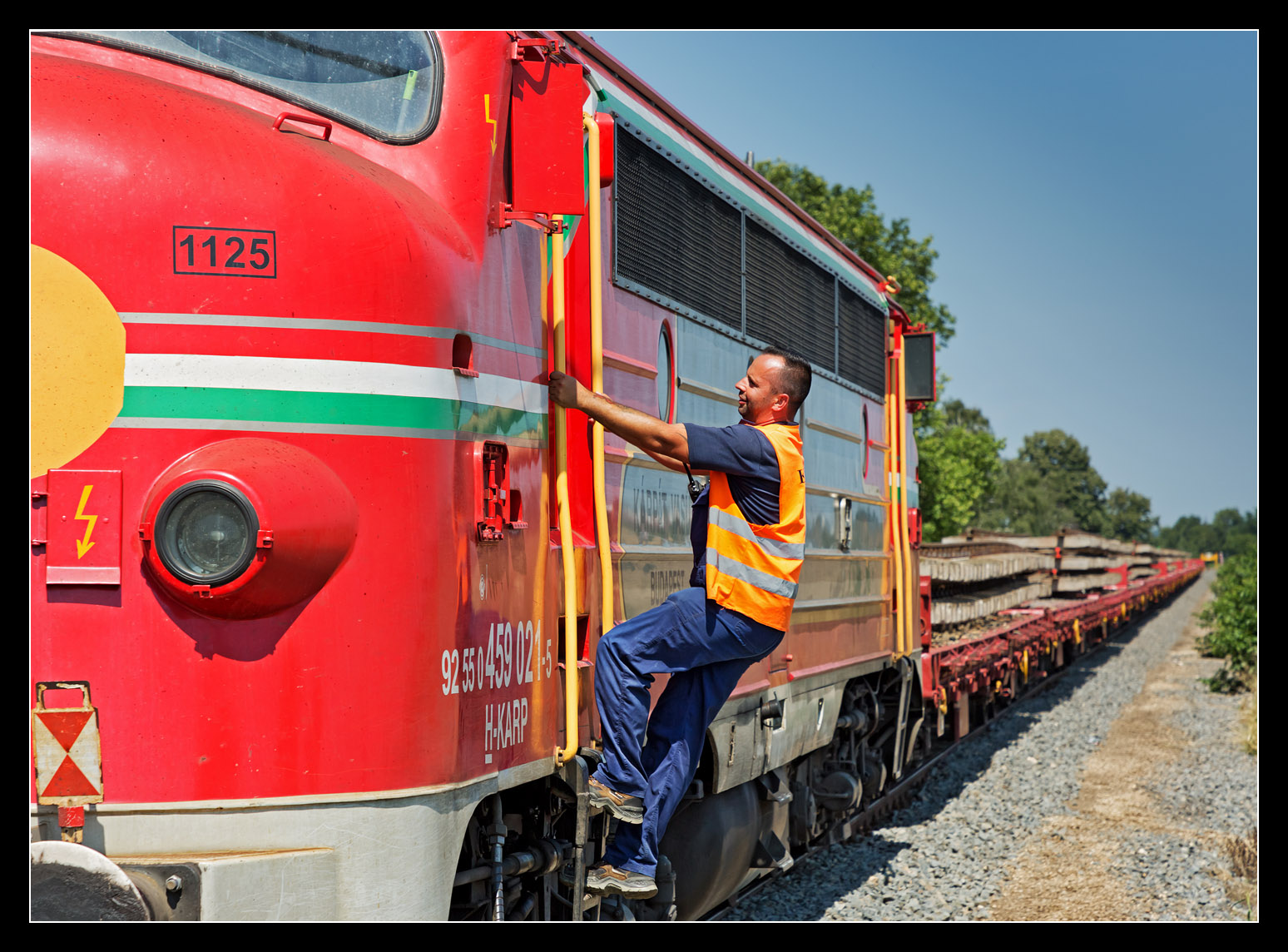 August 9 2020
In 2020, we stayed at Hotel Varaždin and on the return trip at Park Boutique Hotel. In 2021, somehow everything was full, so we chose Garestin B&B where I had already been in 2019. However, the rooms there are not really designed for more than one person.
Varaždin did not offer much train variety in summer. The GMs were on loan to the Lika railroad this year. I at least checked out the station in 2020 and encountered prototype 7022-001 as UB 995 to Zagreb. This was about to be the only Croatian rail photo in 2020, as our holiday was cut short a couple of days by the Austrian travel warning for Croatia.
August 13 2021
Friday morning, I checked the news for the first time in recent days as I had been busy preparing for the trip and was shocked to learn about the freight train crash at Križevci on Wednesday. Some trains to Split had to pass the accident spot and were diverted via Kloštar - let's see what the next days would bring.
The first destination of the day was a personal one, over a rather lousy forest gravel road we drove up to Petrova Gora, location of an antifascist monument which sadly is being more and more destroyed:
My grandparents met here working as doctors in the largest forest hospital during WWII:
Their names could once be found on the plates covering the monument. My grandmother worked in a military hospital until later in her career and got promoted to colonel, earlier this year she died at the proud age of 101 in Auckland, New Zealand.
We had booked tickets online for the Plitvice lakes national park in the afternoon which turned out to be extremely busy, I have never seen such a crowd queue in a forest. We did not stick to any of the recommended tours and only walked a short bit, still enjoying some nice impressions. It is definitely worth another visit, but next time not during high season.
We continued to our base for the next days, Gračac, staying overnight at recently opened Villa Dijana.
August 14 2021
An advantage of Gračac: you can check the delay of trains on the Lika line hours in advance into both directions. That way I could comfortably take up position shortly before seven in the morning, as 45-minutes-delayed EN 1253 "Split" accelerated up Malovan Pass around the well-known photo curve.
Lovely morning light on the Velebit mountains behind Ričice reservoir.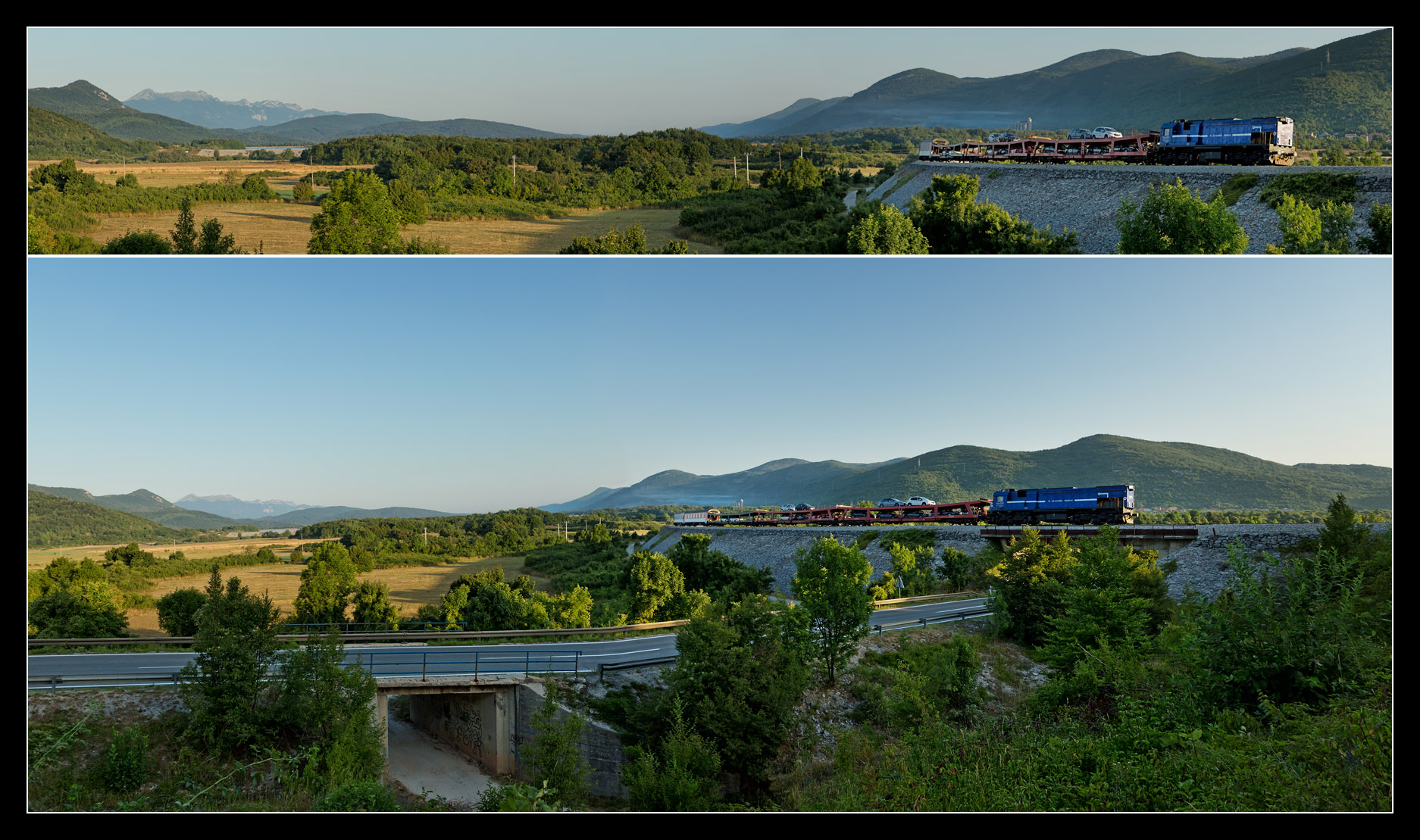 I chased the train and just arrived at the viewpoint towards the source of Zrmanja river as the engine already was visible - passenger trains are not slow across the pass.
Rocky road through the countryside which had been used as movie setting for many a European Western. On the drive back I was stuck for a time behind a cow herd accompanied by cowboys in a truck. They were friendly and gave way soon.
I often had seen the view to the source of Zrmanja river from the train window, here:
B 1204 "Adria" Budapest-Keleti - Split was scheduled to come by 45 minutes before "Split", due to the diversion it thundered past me at 8:40 a.m., three hours late.
Panoramic picture including the viewpoint from before on road 1 to the left.

I returned to the apartment for breakfast. I learned about a view of the photo curve from higher up discovered during a morning run. A glance at the online train composition app showed: ICN 1521 Zagreb - Split consisted of engine and cars! So, we walked up there at 11 a.m.
A virtual meeting with ICN 520, Gračac station to the top left.
Well, the view was not exactly free of obstacles. I took photos from slightly varying positions and managed to edit out two giant pylons. I hope the result was worth the effort. :0)
Back at the rails, I heard something approaching... the obligatory maintenance train hauled by TŽV Gredelj 2132-502.
That was it for the moment. Regiojet 1047 Prague - Split terminated with a huge delay at Zagreb. Its passengers continued by bus to Split arriving three hours late.
August 15 2021
"Split" and "Adria" were not scheduled to run the next day and the Regiojet was already shown as a bus symbol from Zagreb in the morning, four hours delayed at Križevci.
Gračac is situated only 12 miles from the sea, so nothing stood in the way of a beach excursion.
We were sitting at Maslenica harbor for lunch when I opened the online train composition tool out of curiosity... what? The Regiojet was going as a train to Split four hours delayed?
We had two hours to get to the spot conveniently, and the express actually showed up at 2:30 p.m.!
GM sound for this scene:
I did not chase the train but I had taken this image of Zrmanja source the previous afternoon, so a reconstruction was easily possible.
We walked along the reservoir. A herd of cows stayed under the trees for shade, only occasionally a single animal ventured out for some water. The line can be seen in the background, but no more train was expected as ICN 1522 from Split was replaced by buses both days.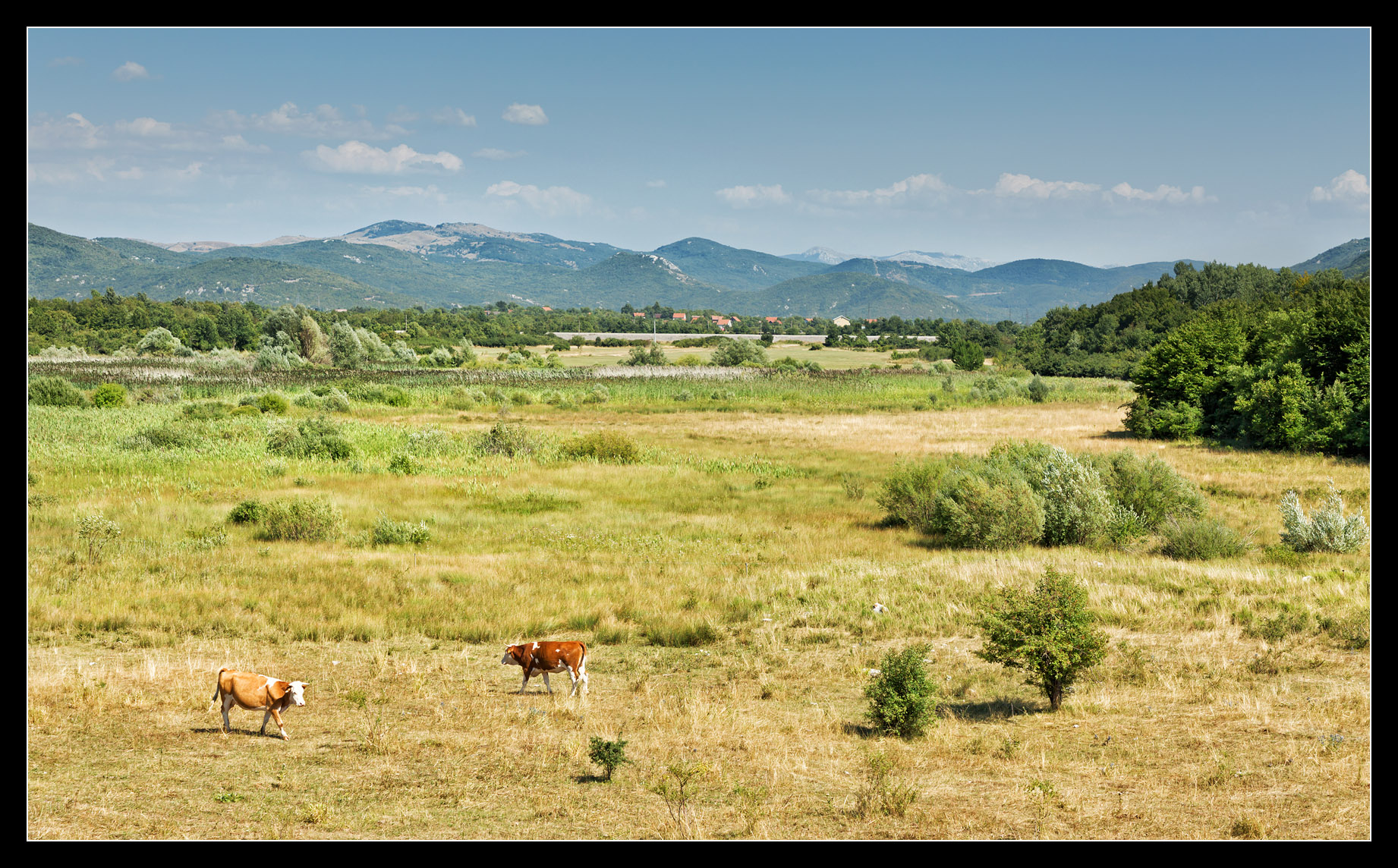 August 16 2021
The last morning, "Adria" was announced two hours late. I liked the views from the valley of the climb up Malovan Pass, so waited just outside the town. "Veliki Urljaj" is a local mountain.

B 1204 approached at 7:25 a.m.
Velebit view.
The train disappeared behind the mountain ridge. We continued to our regular beach holiday in Opatija, more in the following report part.
August 14 2021
Saturday afternoon, we visited Knin fortress like in 2019. After dinner, we drove to Oton Bender and Čupković bridge near Plavno station (the actual village of Plavno is situated some distance away). Just as we arrived, the only freight train I saw was crossing the viaduct. We met a gentleman below the bridge, he let us pick apples from his garden. His father also was home, and it turned out that he had worked on the Lika line. Back then, the maximum supported axle load had been raised. He gave me a chair screw from the old track as a present.
It was the middle of August, my holiday did not start earlier. This meant, EN 1252 "Split" Split - Bratislava had to be veeeeeeeeeery punctual for even a slight chance of sunlight. It was, to the second! You can catch a glimpse of it approaching from Pađene.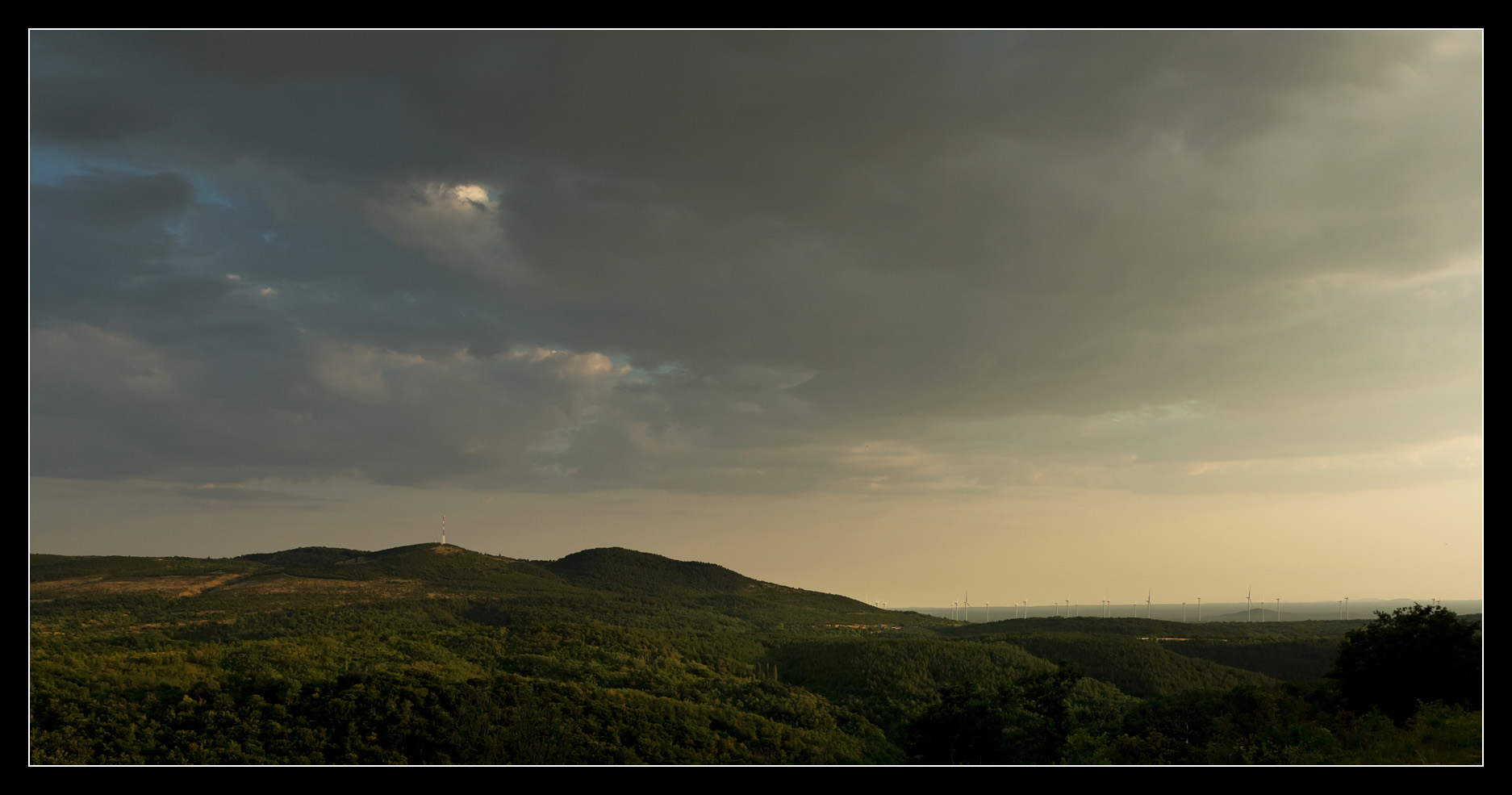 2044-017 coasted through Plavno station, then accelerated exactly into the last sunrays onto the viaduct.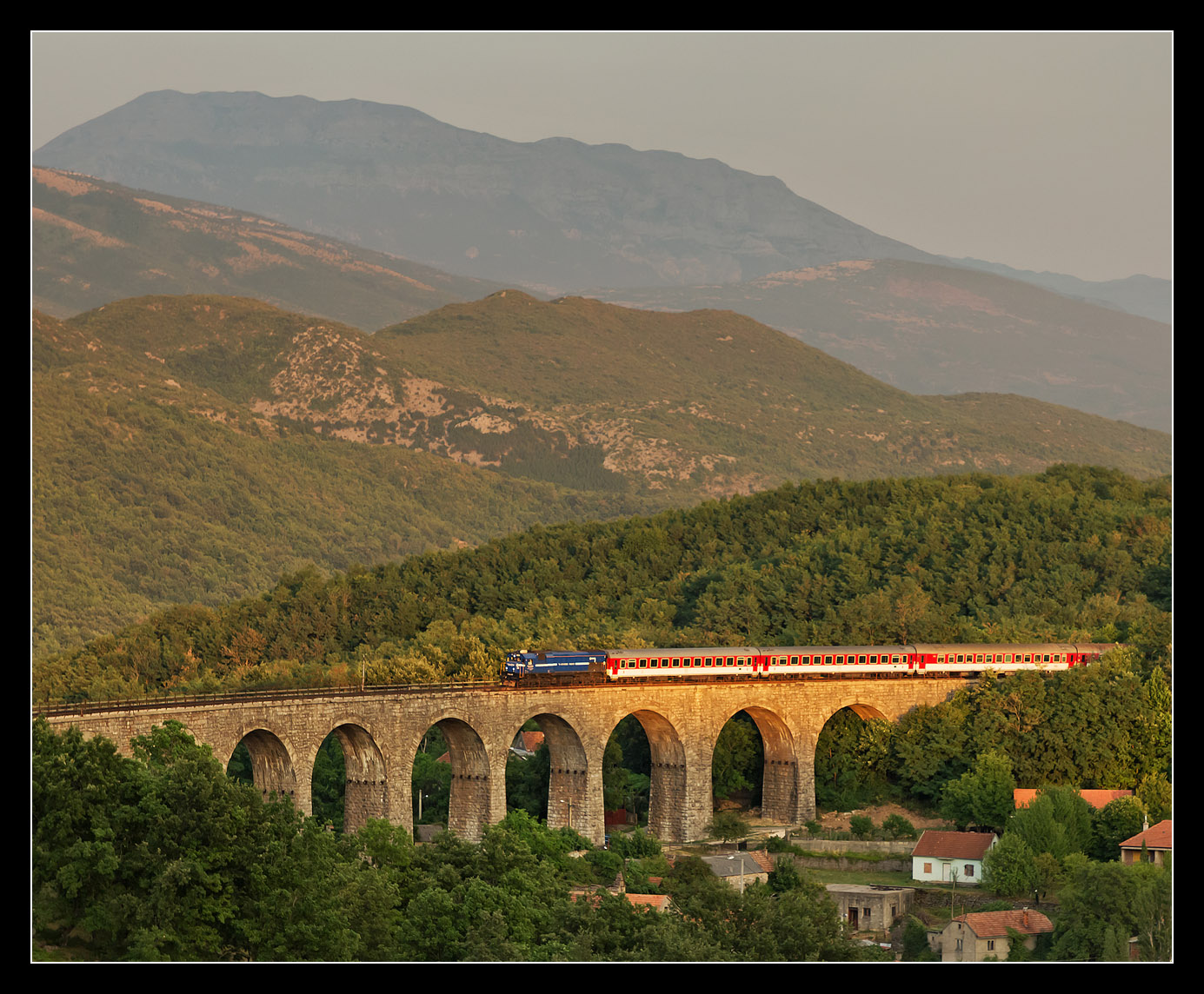 More from the return trip in part II! :0)