Hi,
To the previous part of the series:
Regional Rail Express - 11: Bușteni (50 p.)
http://www.railroadforums.com/forum/index.php?threads/regional-rail-express-11-bușteni-50-p.13925
Video for this part:
July 31 2018
Tuesday noon I arrived by Regio Călători R 16031 from Bușteni at Brașov central station.
I checked into my room at Pension Bittner on Strada Nicolae Teclu near the station. The hosts are friendly, rooms cheap and nice - I can recommend it for a stay in the vicinity of the station away from the historic city center.
I returned to the station at half past two.
I could take my time as IR 347 "Dacia" Vienna - Bucharest arrived at 2:56 p.m., one and a half hours late.
But not too much time as the storm clouds approaching from the mountains indicated. Chips-ad defaced Softrans Hyperion high-speed EMU was ready to depart as IR 15932 Brașov - București Nord - Craiova.
641 219 (ex 65-1219) carrying a faded Sibiu coat of arms shunted away from the train.
410 009 took over.
These grass mowing devices are quite popular in the region, I spotted them often along the trip. For the departure of "Dacia" see video at minute 23:20.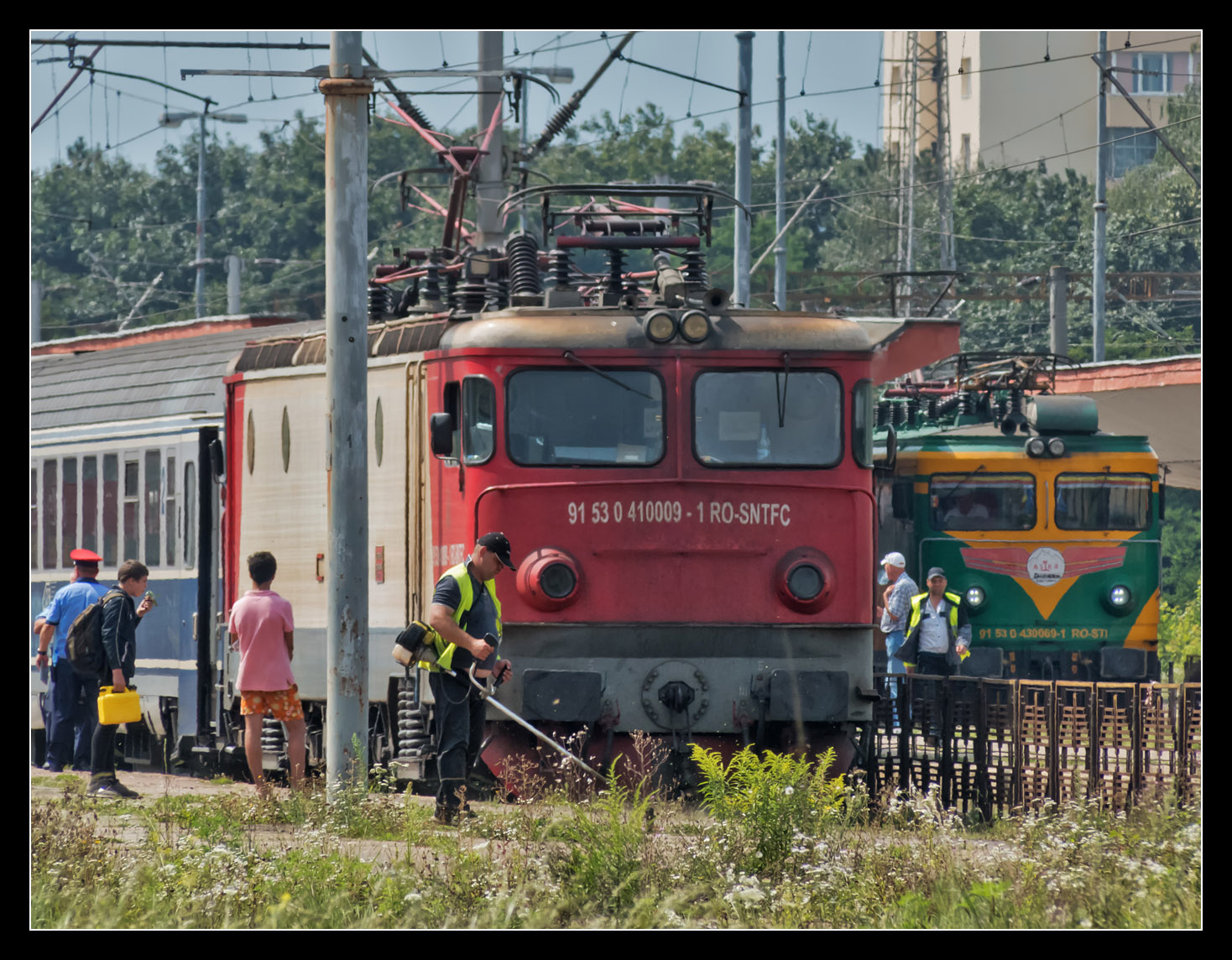 Subsequently, I walked past the class 150 steamer to the supermarket at a nearby shopping mall and back to my room before the thunderstorm rain showers came. The past days I had gotten up at 3-4 a.m., so an afternoon to relax was welcome.
August 1 2018
On the way to the station next morning before six.
Lovingly decorated 400 734 of depot Ploiești.
With tired, red headlight-eyes. First appearance of the crazy switcher to the right.
A Desiro DMU as R 2101 Brașov - Sibiu brought me punctually at 6:28 a.m. to Codlea (German: "Zeiden", Hungarian: "Feketehalom").
I quickly walked to the northern end of town and climbed a hill grazed by sheep. IR 1928 Sibiu - Constanța hauled by an original Sulzer showed up punctually at 6:59 a.m.
The second cool morning after weeks of heat provided excellent misty moods over the mountains.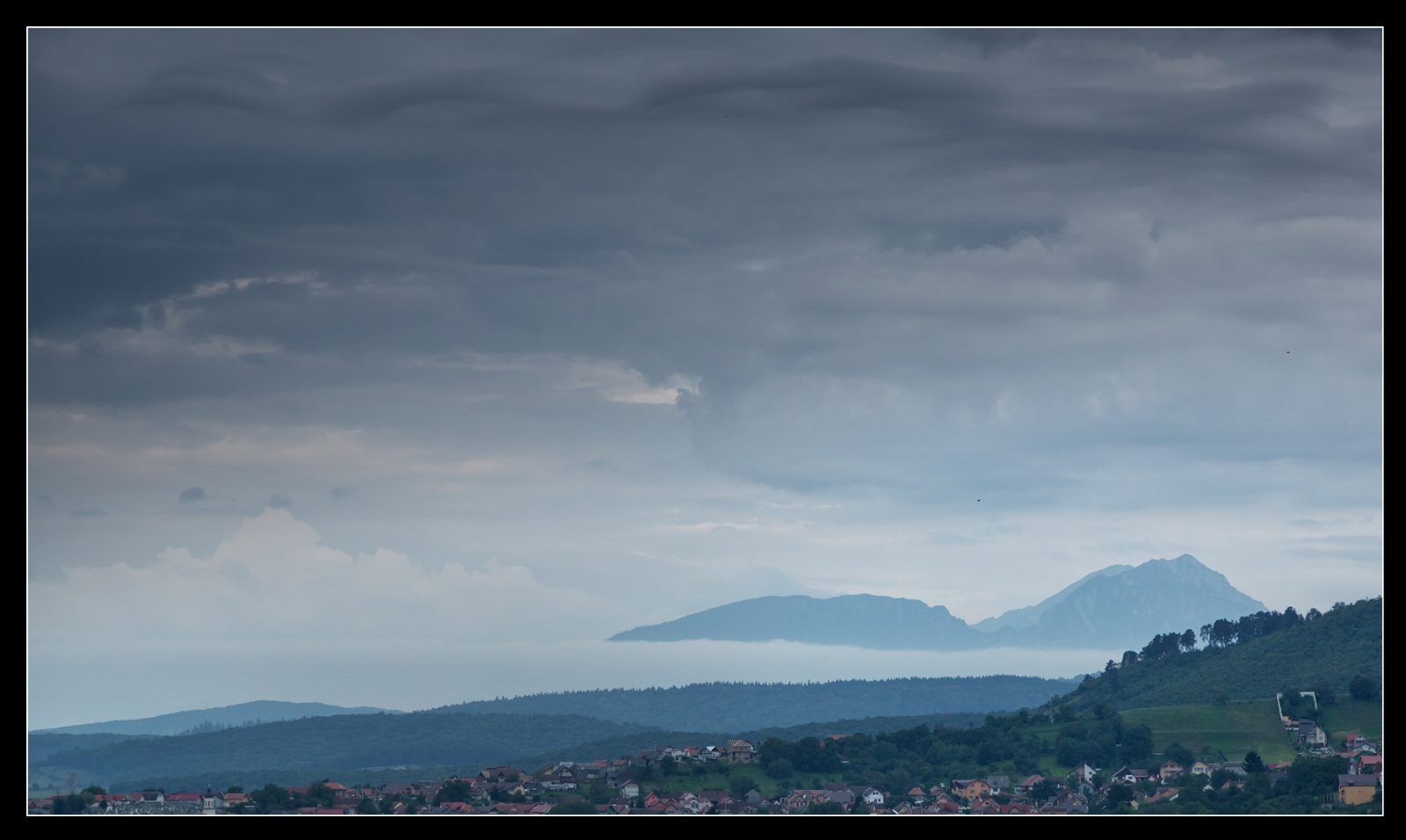 A Desiro was approaching as R 2501 to Făgăraș.
600 mm of the Lumix provided this view of Ghimbav/Weidenbach above.
I sat down comfortably, ate some breakfast, only the occasional mushroom picker walked by. I moved down to the meadow for a change of scenery after 9 o'clock. IR 473 "Ister" Budapest - Bucharest approached half an hour late while a few raindrops were falling.
That's how the grass is kept short.
I was positively surprised by the town of Codlea, several quite original streets of houses are preserved:
https://en.wikipedia.org/wiki/Codlea
Main sight: the 13th century fortress church.
The station was being kept neatly as well. I have never seen a safe in a waiting room before - it could be connected to the prison right next door...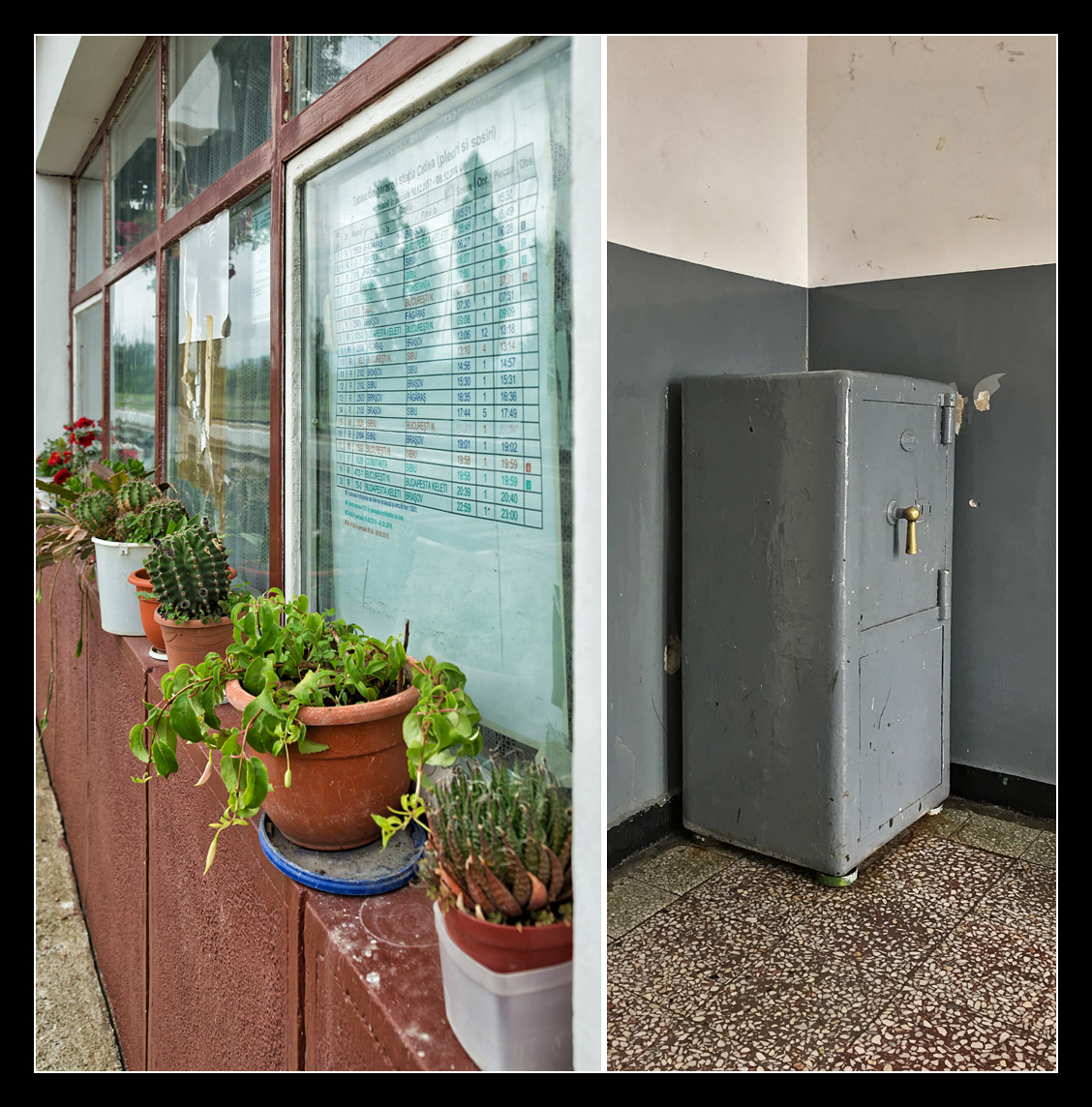 CFR Marfa 800 016 passed by with local freight.
R 2506 Făgăraș - Brașov stopped here for 12 minutes as it met...
... IR 1623 Bucharest - Sibiu hauled by 641 392.
Enough time to film the departure of the "Jimmy" - modernized Sulzer with GM-EMD engine - and catch the train back to Brașov. A bus to "Vienna" to the right - actually just for workers of the local factory.
Regio Călători R 16036 to Bucharest on track one at Brașov.
A Caravelle was conveyed at the rear of the train.
Complete Caravelle color collection.
Switcher on a mission.
"Dacia" from Vienna arrived only 22 minutes delayed.
I returned to the accommodation and fetched the backpack. Clouds looked dark again, and I did not want to risk getting into a shower unnecessarily.
Astra Trans Carpatic IR 15532 to Bucharest consisting of the already known couchette car ready for boarding.
The crazy switcher positioned the cars of R 3533 to Sighișoara just somewhere on the track.
After completed tasks.
Rainfall started punctually at 4:20 p.m.
Regio Călători R 16341 accelerated towards Zărnești...
... just as IR 346 "Dacia" Bucharest - Vienna arrived a minute early.
Finally, the coke-can design fits perfectly.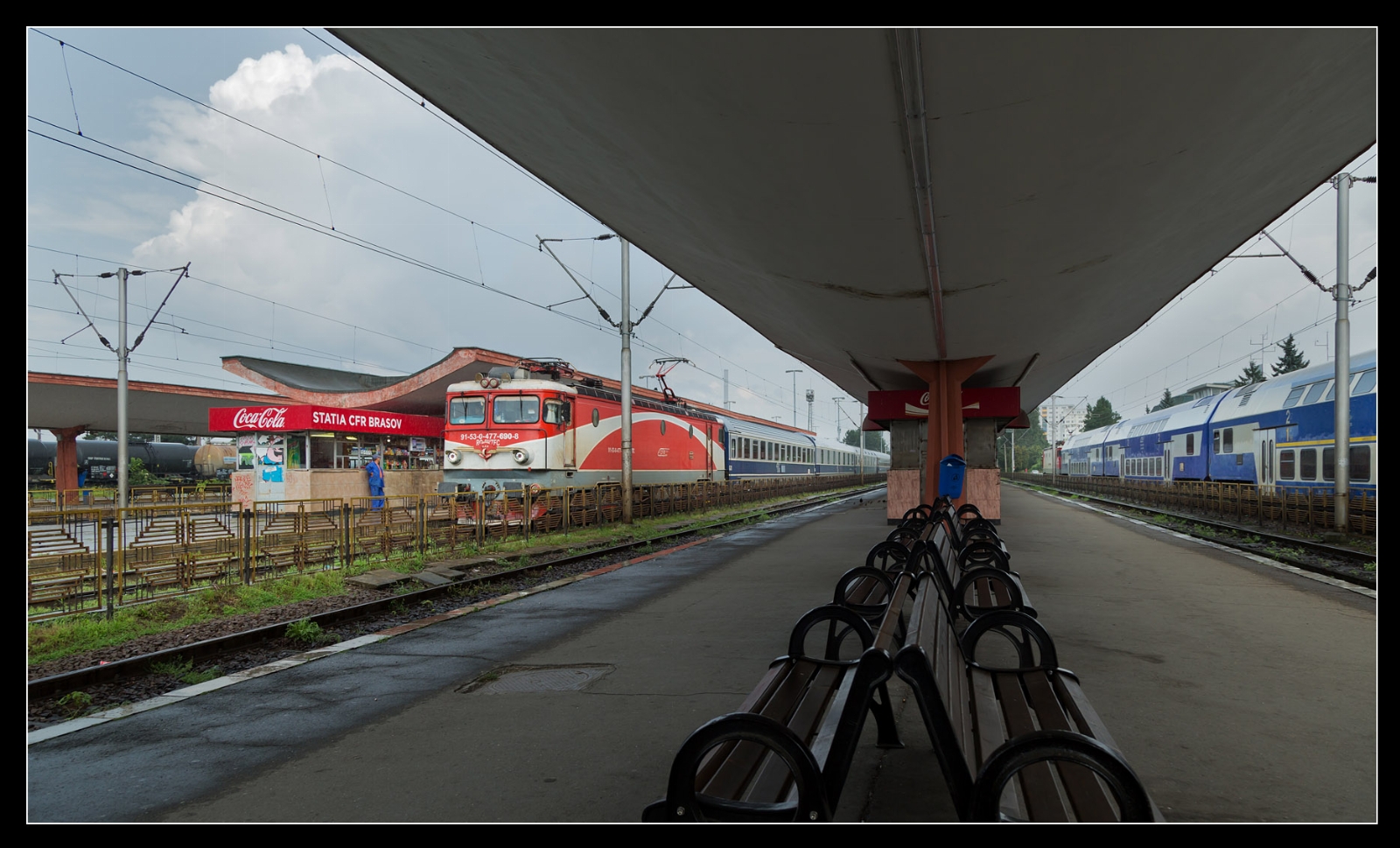 A female station master cleared the train a minute early.
Finally, my ride: IR 01746 to Constanța. Next day would be cloudless - off to the Black Sea!