Hi,
This video features my Eastern European diesel railway exploits of the past months:
Link to the video (set to 1080p quality):
https://youtu.be/f2aVp_q6rT4
As always I included a clickable index (expand description), just choose the topics you are interested in.
In Slovenia I visited the Bohinj Railway for some SZ 644 class GM-powered Avtovlak action, then moved on to Borovnica where all mainline trains to and from Koper and Italy are still being diesel hauled since the massive ice rain blizzard in February 2014 as rebuilding of the overhead wires is continuing. GM class 664 "Reagan" diesel locomotives are sharing the load with Eurorunner engines hauling heavy freight up long and steep grades. Electrics on site were mostly class 363 "Brigitte" for the freight.
In the Czech Republic I visited the line Brno - Kyjov featuring old semaphore signals, including originally 1960s-70s built DMUs of CD class 854 and class 750 "diving glass" locomotives.
In Hungary I explored the GySEV lines featuring class 651 "Ludmilla" InterCity traffic, the regular route from Csorna to Szombathely as well as the reroute via Sopron. I also encountered diesel-hauled freight trains, GySEV V43 electrics out and about as well the tiniest of GySEV diesels on weedkilling duty at the Széchenyi narrow gauge museum children's railway.
In April I spent several days in Romanian Sibiu / Hermannstadt with excursions to the surroundings at Talmaciu, Olt Valley and other picturesque places still alive with CFR class 60/62 Sulzer and 65 (EMD renewed) diesel action. Even pre-WWII class 77-900 Malaxa railbusses still could be encountered on traditional local duties in Olt Valley. Night trains to Bucharest like IR 346/347 "Dacia" from/to Vienna are diverted via Sibiu due to extensive modernisation of the mainline to Brasov providing more interesting traffic.
Preview of video screenshots: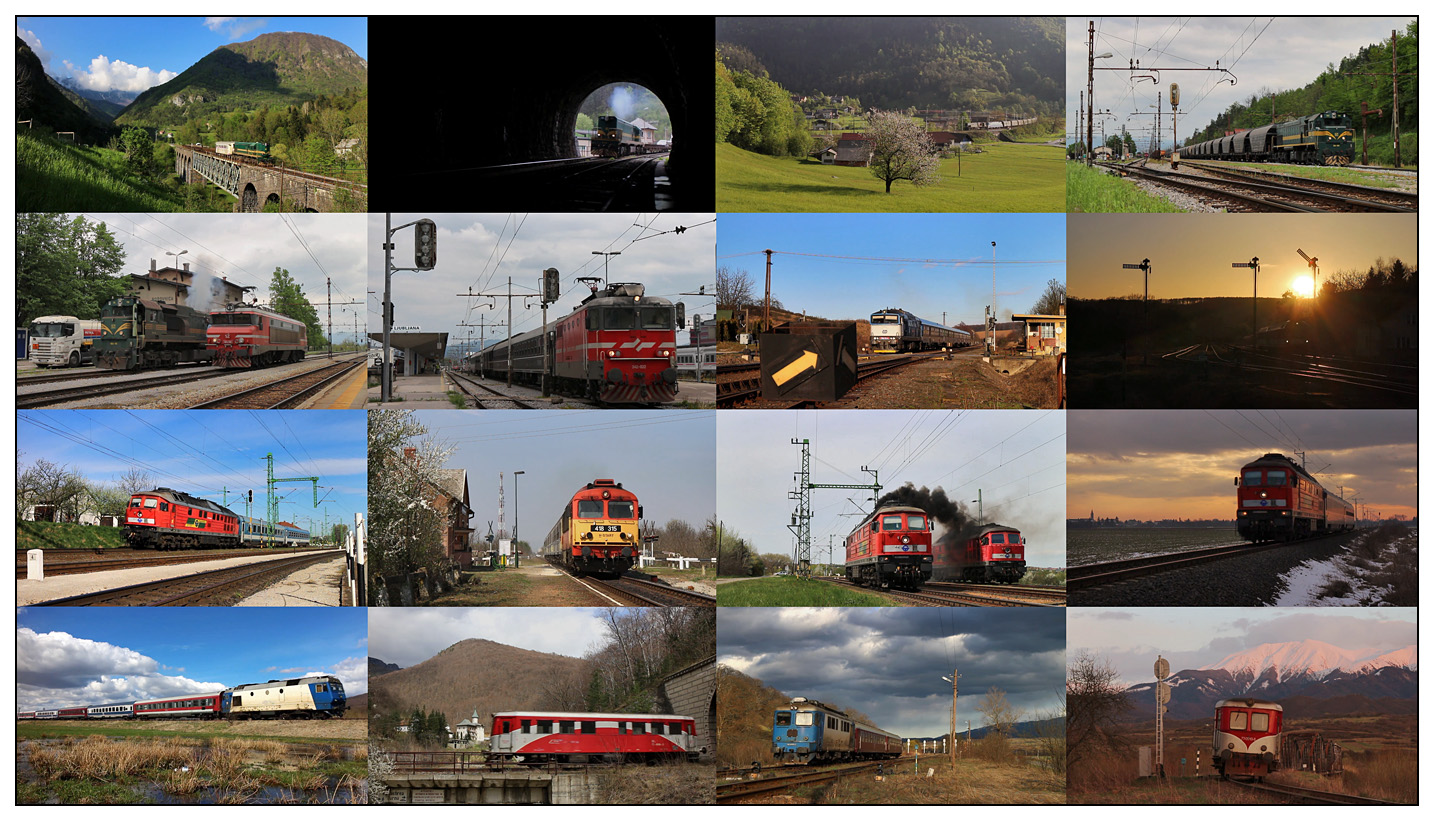 And a smoky bonus-pic of a Ludmilla-meeting at Harka!