UP 7511 idling on one of the new staging tracks at Hull yard.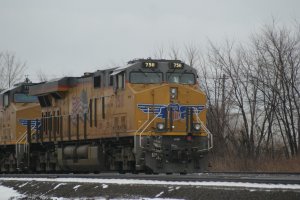 Shortline Jct. looking down the end of Mason City Sub to start of Trenton Sub., north leg veers off to left, Ft. Dodge siding comes in from right, signal in center governs the UP/IAIS diamond, signal in distance is the UP/BN-NS diamond.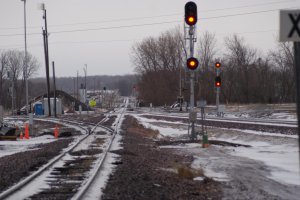 New signal bridge at south end of Hull Yard for new staging tracks.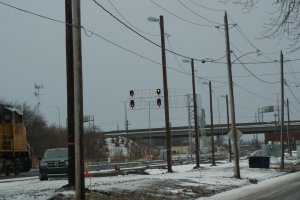 MCKC headed south at Grand Ave. on the Ft. Dodge siding; before the new connection at Shortline Jct., this track would head west on the IAIS.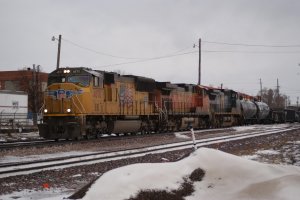 Last edited by a moderator: