Today I was driving along the BNSF Cajon Sub in Hesperia and I saw a Radar Speed Sign near the tracks with speeds showing up on it from the road. At first I figured it was parked in the back lot of a company and they had just left it on, but as I passed I noticed it was close to the track, so I made a U-Turn to get a closer look.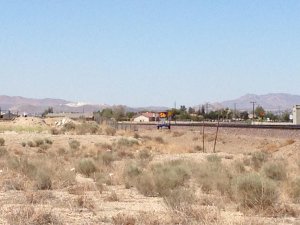 After I got closer I was able to see it was right next to a speed limit sign for the railroad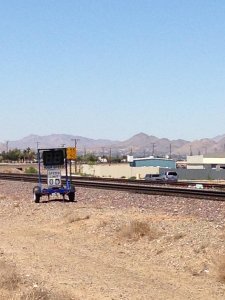 It had to be for the trains as there was really no ROW road for maintainers to drive on much past the sign.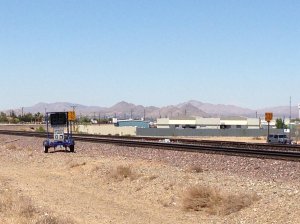 Just very odd.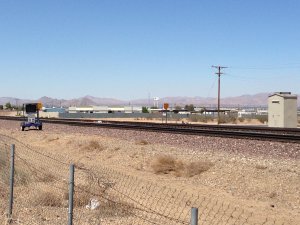 Anyone seen anything like this before, using a highway radar speed sign to display to train crews what their speed was. The data logger on the sign would be useless as it was picking up all sorts of road speeds. Just looked funny.