Hi,
To the video:
February 8 2023
I spent two days in a holiday apartment at České Hamry, right next to the German border. After just a short walk you reached Hammerunterwiesenthal station on narrow gauge Fichtelberg Railway, snow is still quite common here at 2600 feet elevation.
P 1001 Cranzahl - Kurort Oberwiesenthal departing.
Panoramic image with Czechia on the right hand side.
Dynamic panorama out of 5 photos.

P 1003 at 1:53 p.m. seen from the toboggan slope.
February 9 2023
On the second morning at 8:56 a.m., 99 1785 arrived with P 1000 consisting of the heritage Deutsche Reichsbahn (DR) rake.
P 1001 from Cranzahl approached at 10:45 a.m.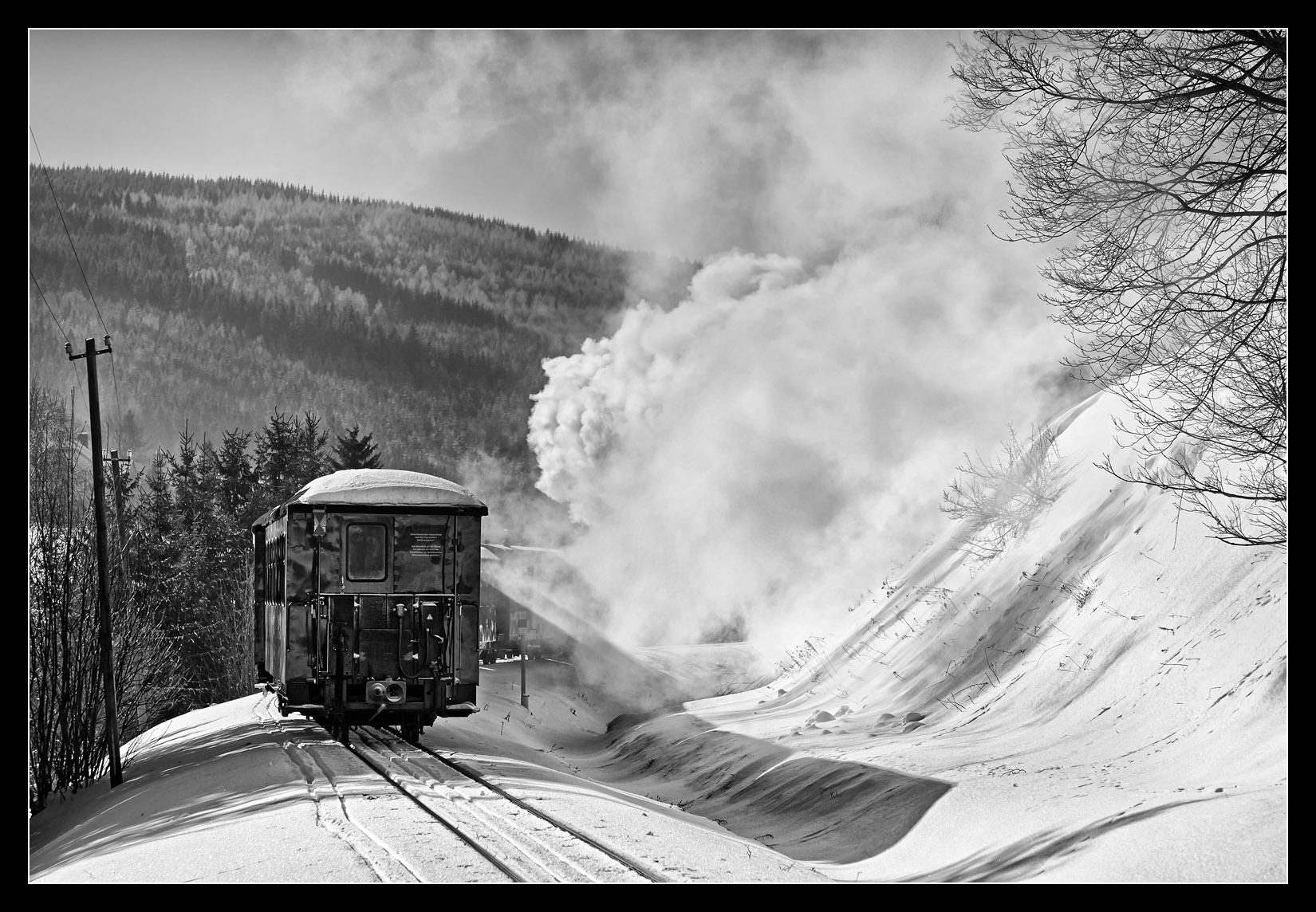 Classic arrival scene with P 1003. The Protestant Philipp Melanchthon Church had been built 1898-99, the only one named like that in all of Saxony.
P 1004 at 3:04 p.m.
Reminder of the mining history in town.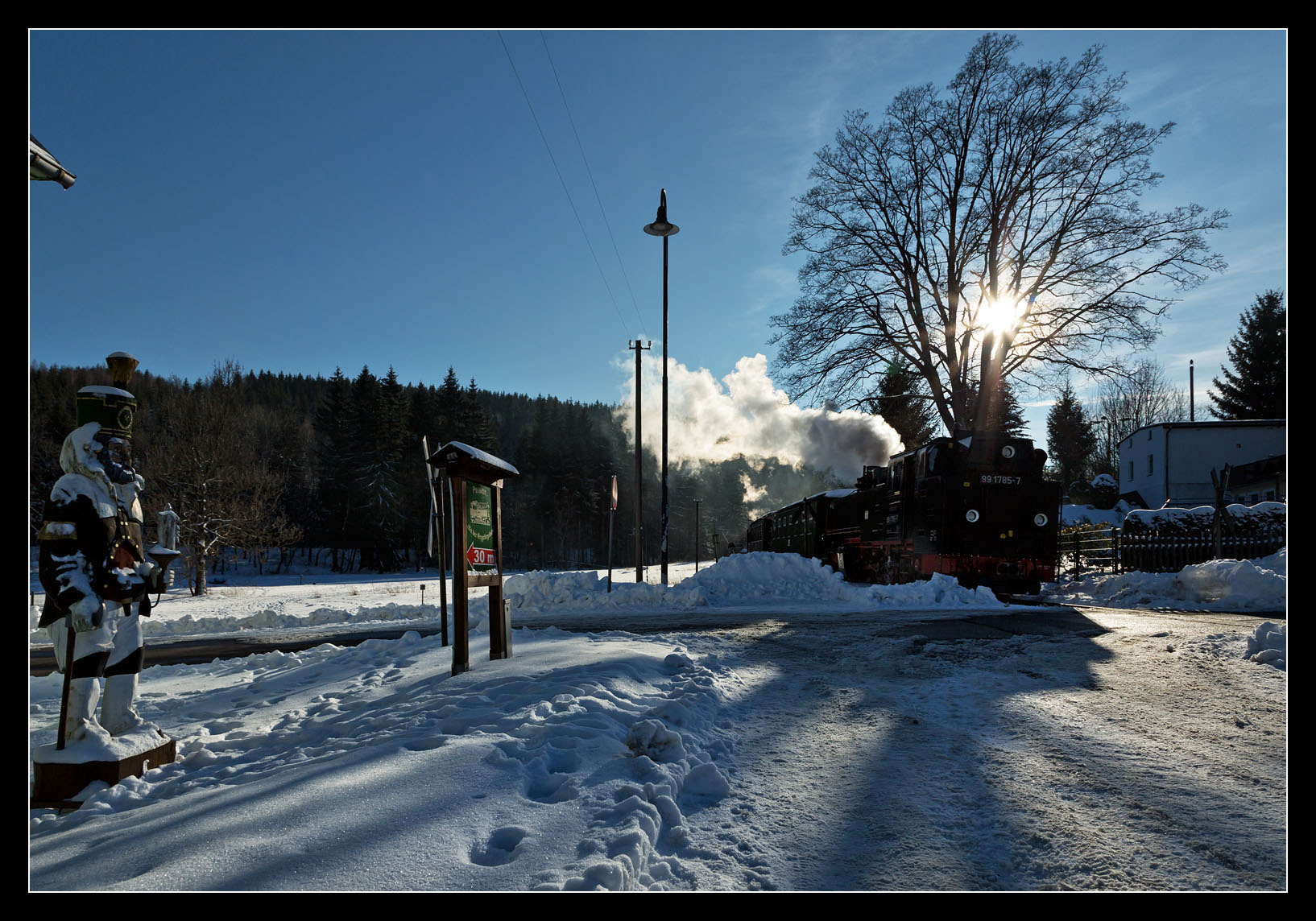 P 1005 arrived after sunset at 5:02 p.m., modern versions of the classic DR "mushroom" lamps were already lit.
Sadly, my video camera did not record the departure, so just one image before that...
To get there, I took the bus to/from Klášterec nad Ohří, then the train via Prague.