Greetings,
I have a teaspoon marked with a script "N.P.R." on the handle. I'm curious if this would be from a Northern Pacific Railway dining car. I was able to find a ladle being sold on Etsy of the exact same silverplate pattern -- Winthrop, Gorham, 1896 -- that is marked "S.P. & S. Ry", and that person is selling it as a piece from the Spokane Portland and Seattle Railway. I believe they are correct in their assumption the ladle came from that railway.
I think it would be quite a coincidence if my teaspoon of the exact same pattern would not be a railway piece, but I am interested to see what the experts say.
I have posted photos.
Regards,
Dave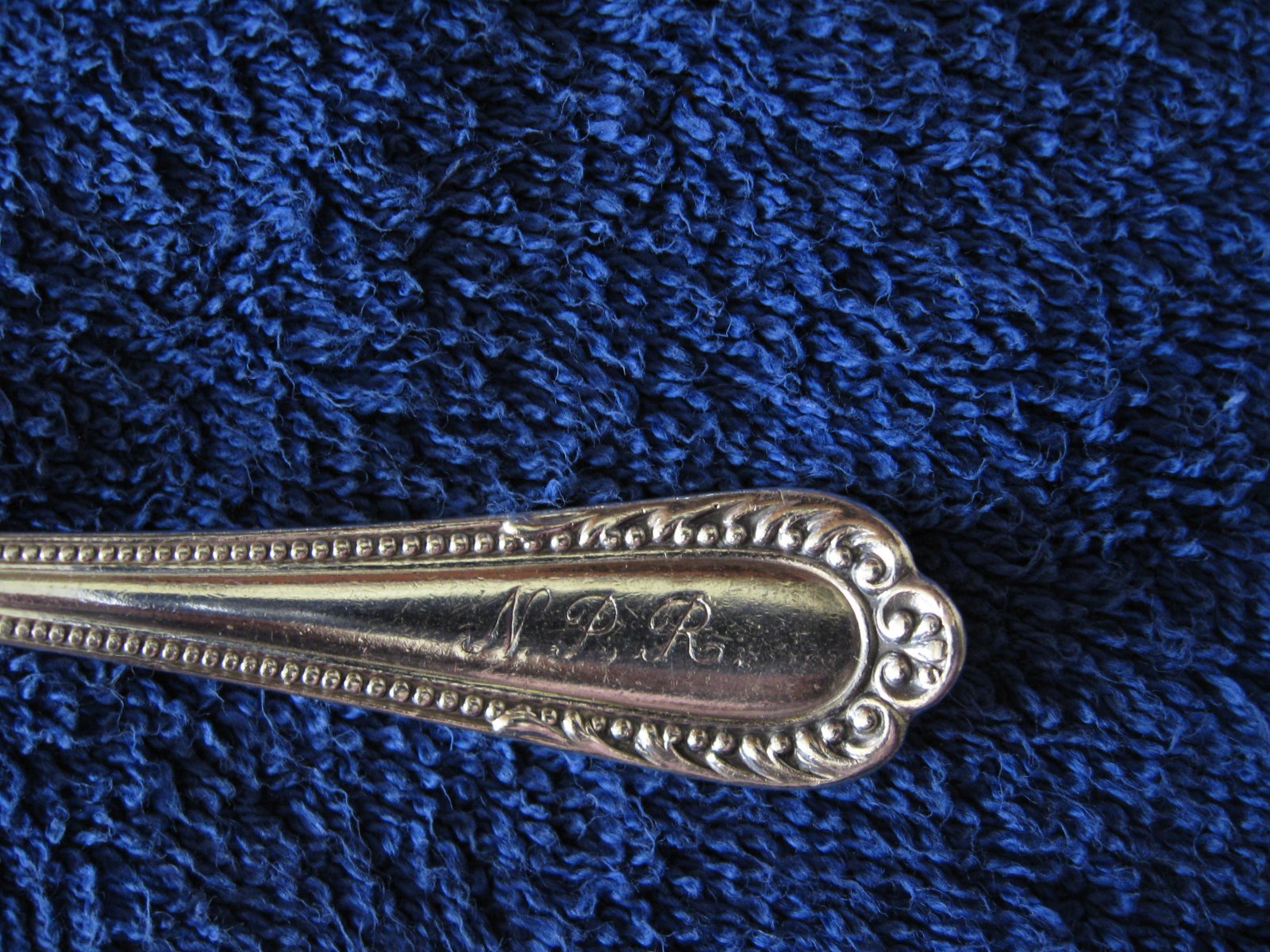 Last edited by a moderator: