Hi all,
I've been doing some train watchin' lately after work. The place I work is right by the yard. There's always a local I follow home.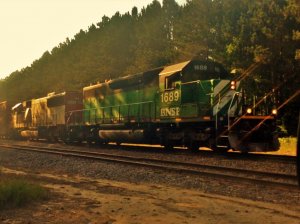 Here's BNSF Ex-BN SD40-2 1689, with help from CEFX Ex-Soo lease unit SD60 6006, leading the local back to Superior, Wisconsin on June 10th.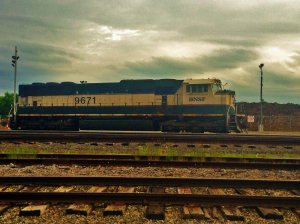 BNSF Ex-BN SD70MAC 1671 sitting in the yard in Grand Rapids, MN. She was brought in by the local on Friday and I'm not sure why. Been sitting in a siding ever since. This is my favorite paint scheme on any of the modern locomotives.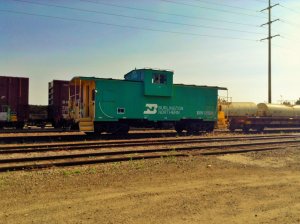 And here is the jewel that is Burlington Northern Caboose 12508. I think it is used for MOW work now. Everyday at work I want to climb on there and see if I can get inside. But I know better. Hopefully curiosity doesn't get the best of me.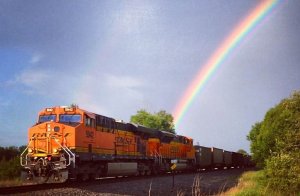 This is one of those photos where everything seemed to workout perfectly without any prior planning. I was on my way back down from way up north and caught the train passing through Deer River, MN. So I quick turned around and went to a crossing. When I got out I saw the rainbow and thought, "Hell yeah!" All I wish was that I had an actual quality camera and not an iPad mini.
I'm hoping to get some photos of the taconite trains on the other subdivision I live by. But they don't seem to be on any kind of schedule so they're harder to catch at a time when I actually have time to get out or follow it.