I have had these in my collection for many years, the newer style model 8911(lower profile base and rubber lamp holders) is off BN GP10 #1410. I personally removed it from the locomotive, along with its rubber mounting feet and thick steel plate that it was mounted to. A low hanging grain loading hose had ripped the light from those rubber feet and left it dangling by its power cord in front of the windshield. We were planning to repaint the unit soon, so I was allowed to remove all trace of it from the roof and keep it(I volunteered in the shops as a "gopher"). I was maybe 14 or 15 at the time. It was real fun getting that huge thing home on the rear rack of my bicycle! I found out that if I replaced the 74vt lamps with 12vt ones, it flashes like it should. During the repaint of 1410, renumbered to 1752, I was given one of the front glass numberboards to display with the beacon.
Around the same time, BN was removing the lights from their power, I wrote a letter to the shop foreman at Alliance, Nebraska to see if I could aquire one of the earlier style light with the taller cast bases. I figured I would never hear back, but a couple weeks later there was a huge box on my parent porch from the BN shops. Inside was one of the older 8901 model beacons with a hand written note that told me the light was operational and was off a U30C heading to scrap. I got a new dome for it as the one on it was soot black and reeked of diesel fumes(mom didnt like that). This model requires 74vdc to operate due to the design of the solid state but analog circuit. The newer versions use digital circuits and will operate on other voltages as long as you change out the lamps. Mike the Aspie.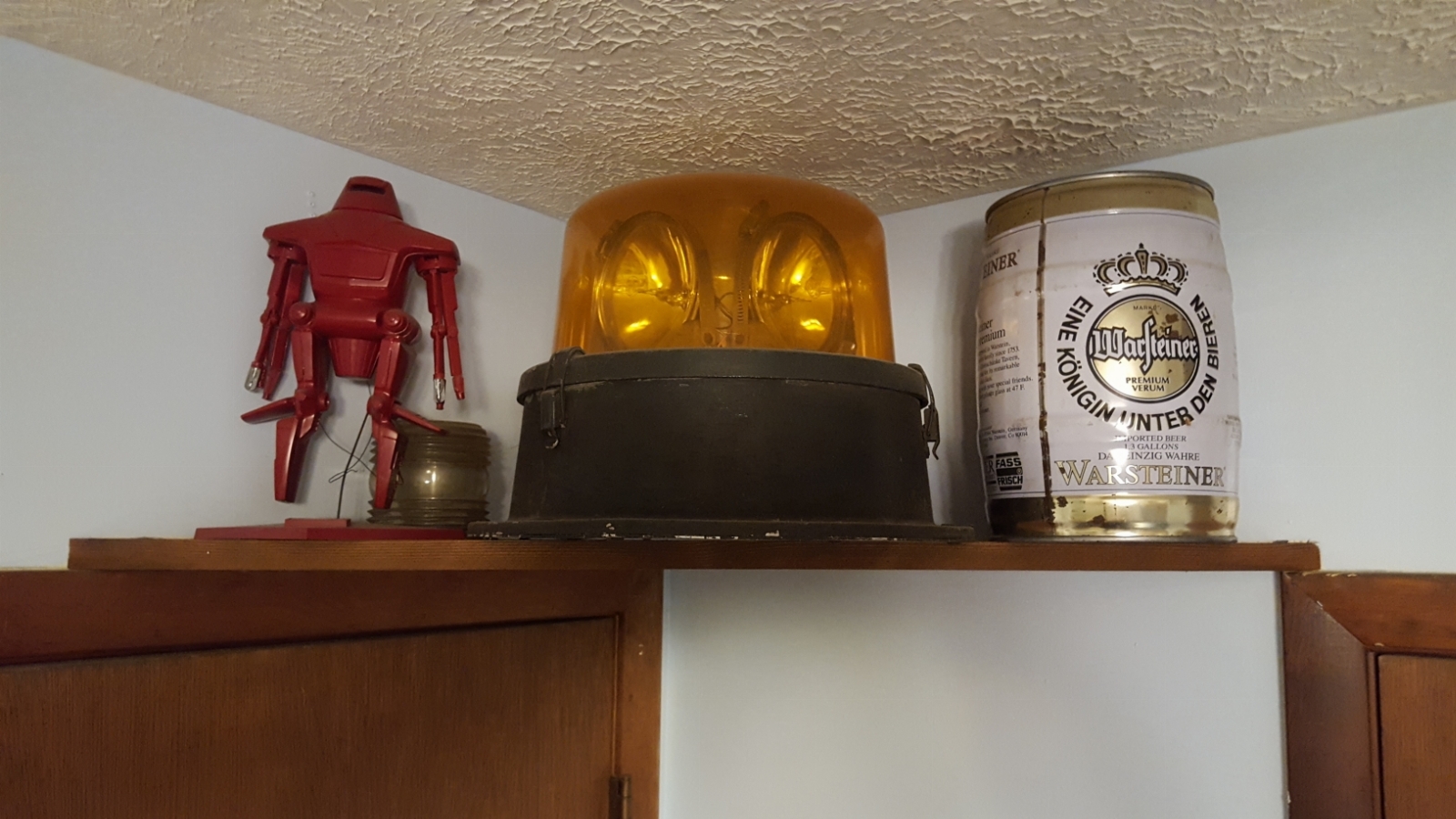 Here is a short video of the one from 1410 flashing. I am using a 12vdc battery charger to power it.