Hi,
To the previous part of the series:
Mountain Express - 30: Little Venice (50 p.)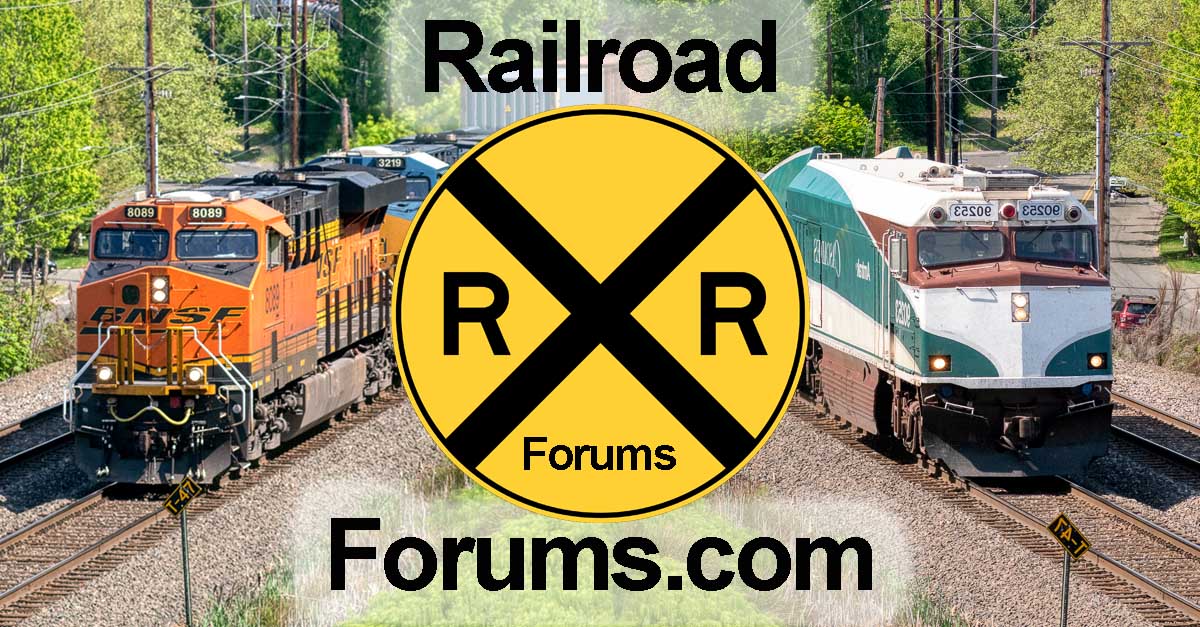 Hi, To the previous part of the series: Mountain Express - 29: Mala Rijeka (50 p.) https://railroadforums.com/forum/index.php?threads/mountain-express-29-mala-rijeka-50-p.15794 The video for this part: Departures/arrivals Podgorica = complete timetable Montenegro 2009 season...

railroadforums.com
The video for this part:
Departures/arrivals Podgorica = complete timetable Montenegro 2009 season:
July 6 2009
We have arrived to Sutomore by PT 6155 Podgorica - Bar at 3:20 p.m.
This beach town is the polar opposite of the secluded rocky shores with clear waters I am used to from Croatia.
We found a gap for the viaduct. PT 6154 Bar - Podgorica returned at 4:04.
You soon had another chance as PT 6104 Bar - Bijelo Polje followed half an hour behind, with 5230 ft high Rumija as backdrop.
Whole view of Sutomore bay.
August 30 2005
On the 2005 trip we had arrived to Bar at 11:20 a.m. by local train after the morning visit of Mala Rijeka Bridge.
Narrow gauge railroads had previously existed in Montenegro - here the plinthed steamer "Sutorman" (Borsig #7601 / built in 1910), named after the pass through Rumija mountains of the 1908 opened Antivari line Bar - Virpazar (in German):
After the standard gauge mainline Bar - Podgorica had been finished in 1959, the narrow gauge line was closed in 1960.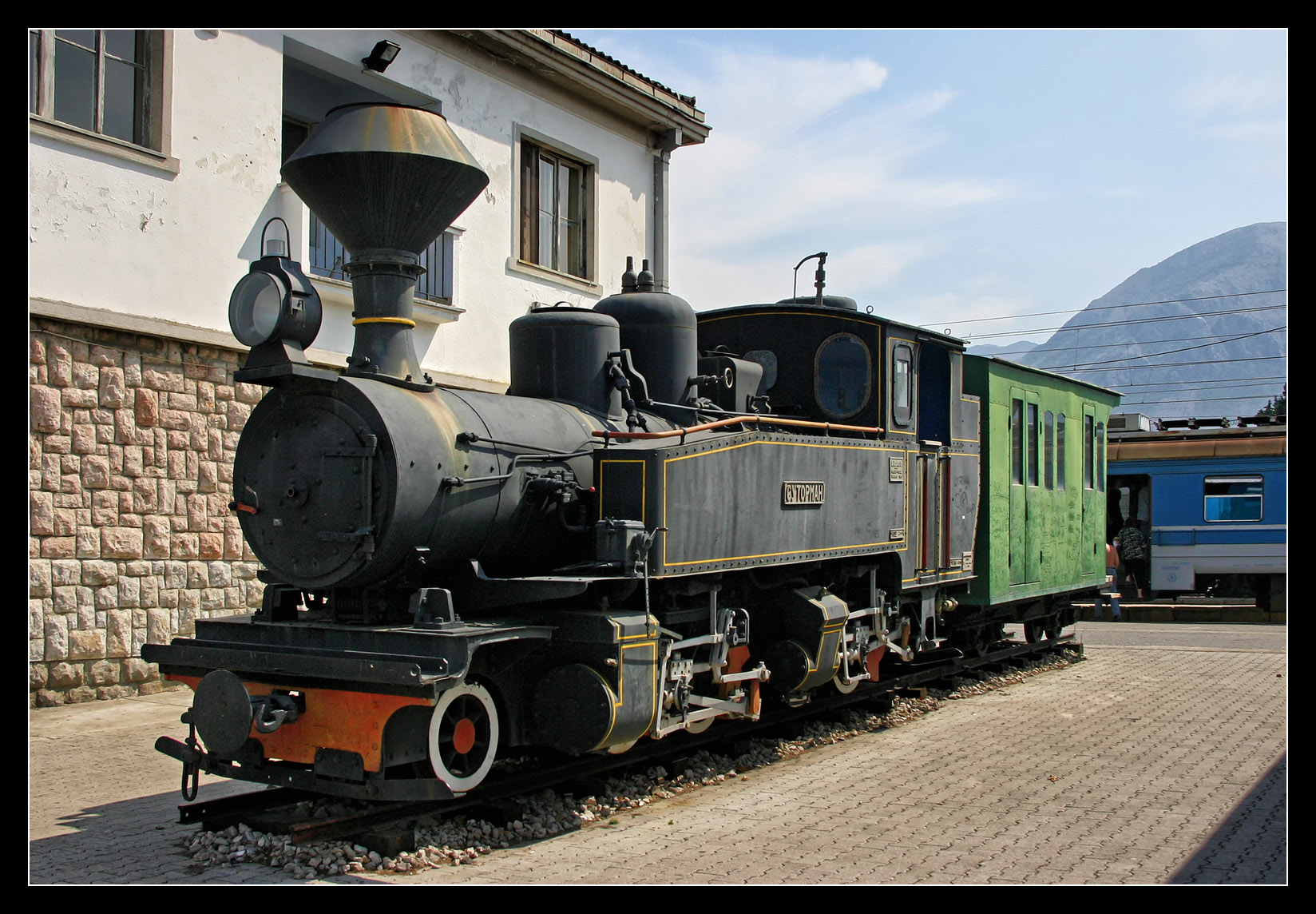 We left Bar station.
You have to walk a bit to the port, the classic ferry line Bar - Bari (Italy) also departs from here.
Quite a high percentage of luxury yachts already in 2005, although old Yugoslav vehicles also still could be found.
We chose an afternoon excursion by bus to Ulcinj, the southernmost city of Montenegro and on the former Yugoslav coast north of Albania:
More about the "liberty" monument finished in 1985:
This monument at the spomenik complex at Ulcinj, Montenegro commemorates the fallen fighters and civilian from this city who perished during WWII.
www.spomenikdatabase.org
Also quite a busy beach.
View back from the wall of the fortified old town.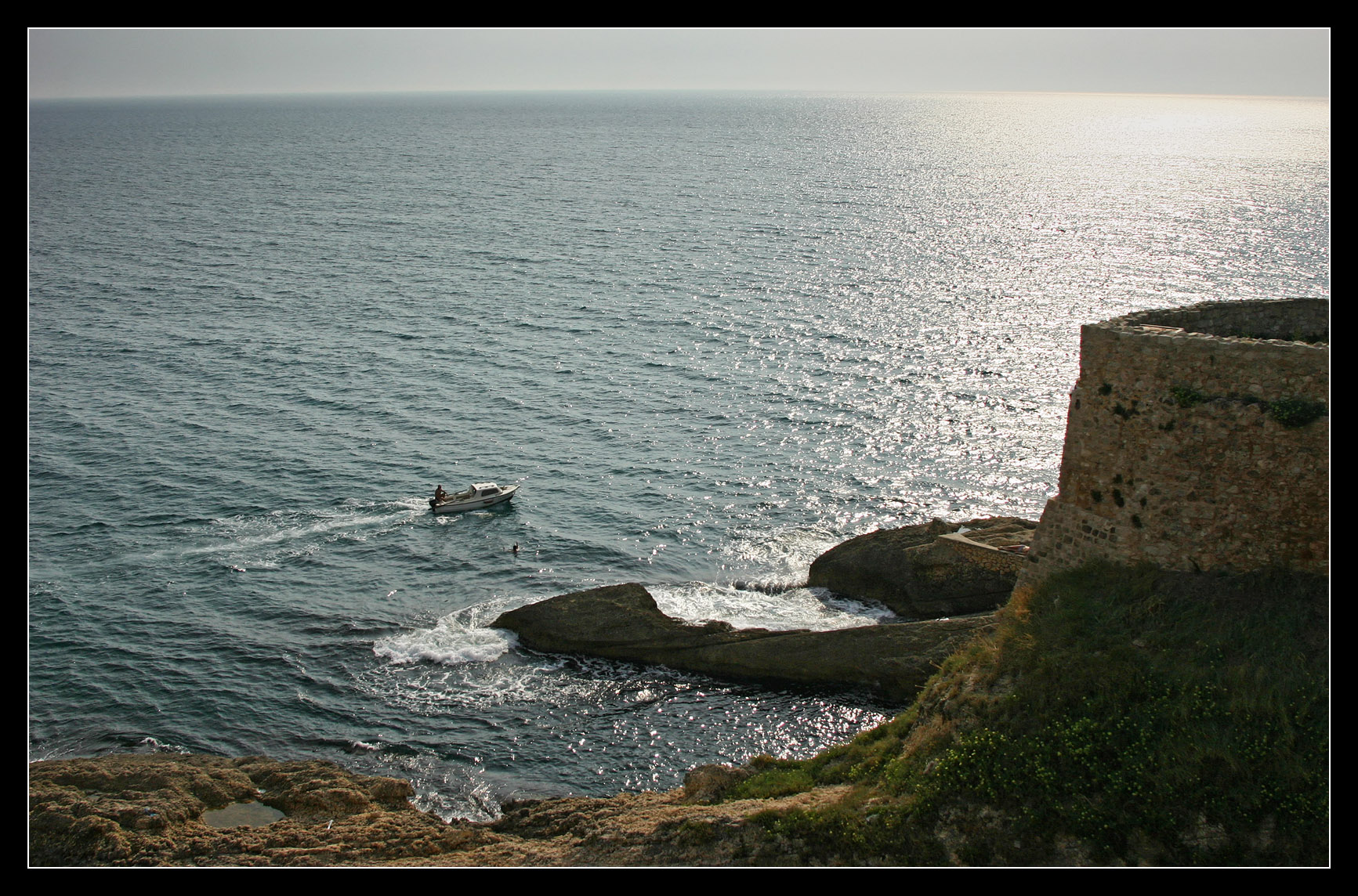 Walk along the coastal fortress.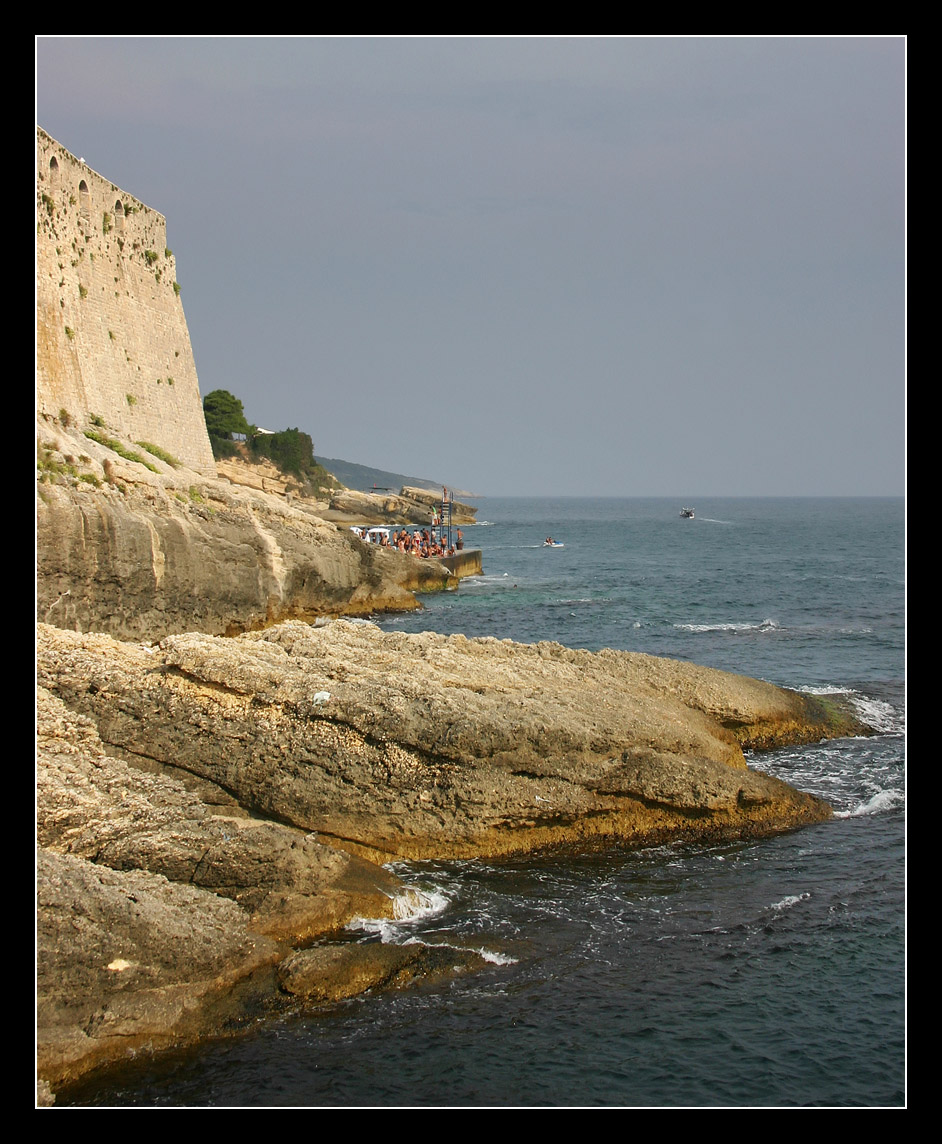 Through romantic narrow streets.
Namazgjahu mosque erected in 1728 is the largest in a city populated by a majority of Albanian inhabitants. Behind it a Sahat Kula (Ottoman era clock tower) from 1754.
Ready for tourists from all over Europe.
A minibus returned us to Bar where we enjoyed the Adriatic sunset.
We chatted with this gentleman, he was maintaining mum's boat.
View north along the coast towards Sutomore in the next bay.
A Leskovački Roštilj (= grill from Leskovac in southern Serbia) was calling, but we decided for a proper restaurant before the sleeper departure. More about this trip exclusively in the next part.
July 6 2009
2009 was still waiting, with the last hurrah of night trains in old European liveries:
We had taken up position at the Sutomore viaduct. B 436 "Panonija" Bar - Subotica approached punctually at 6:08 p.m. with 461-042 followed by the ČD through car Bar – Prague and a symphony of classic blue hues.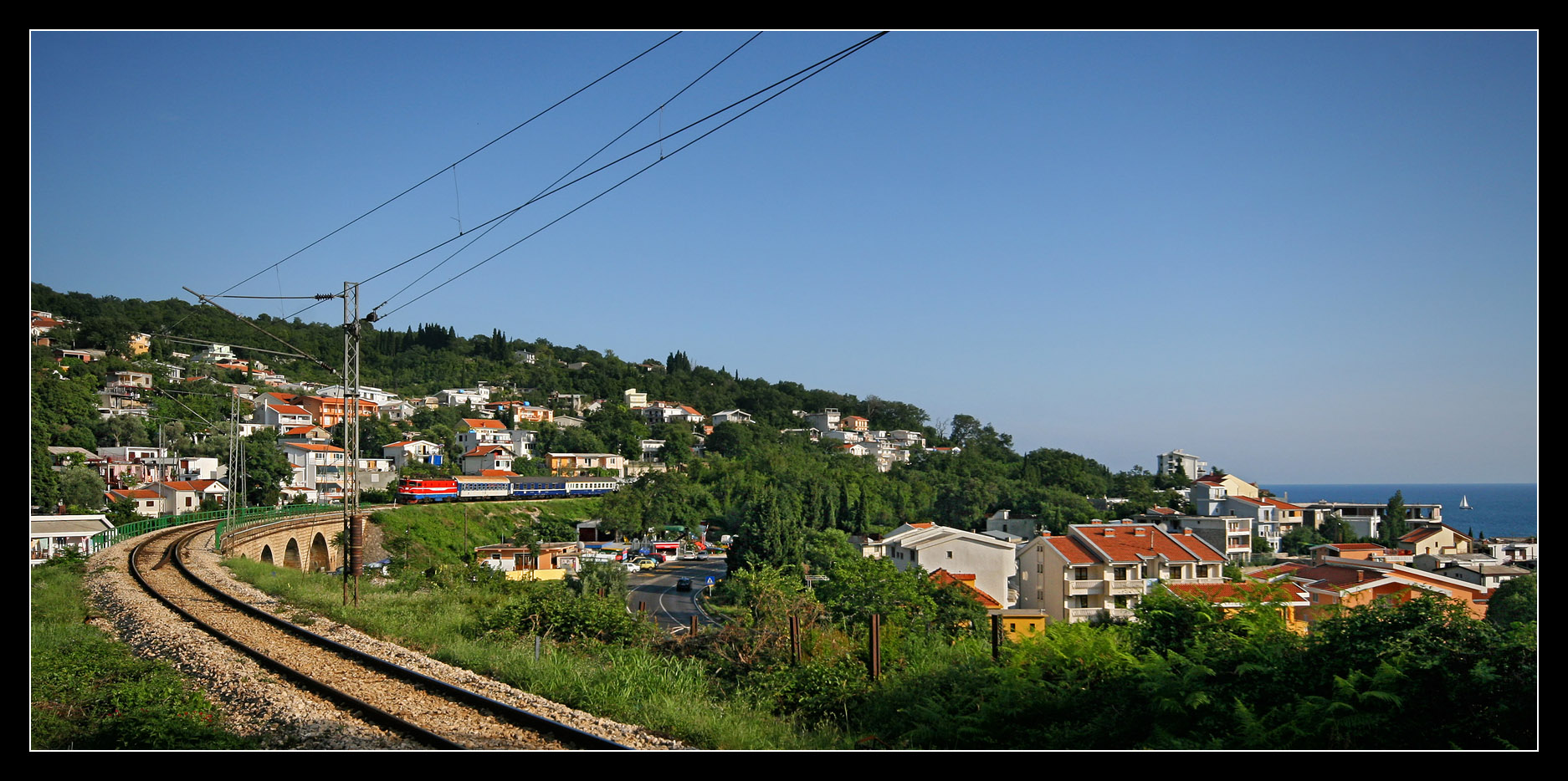 Fitting good-bye scene.
Returning home by "choo choo" in a "chouchettes" compartment. ;-)
The second night train in daylight also appeared punctually at 6:52 as B 1140 "Nišava" Bar - Niš with North Macedonian sleeping car.
A last greeting - also note the original JŽ number plate on the engine.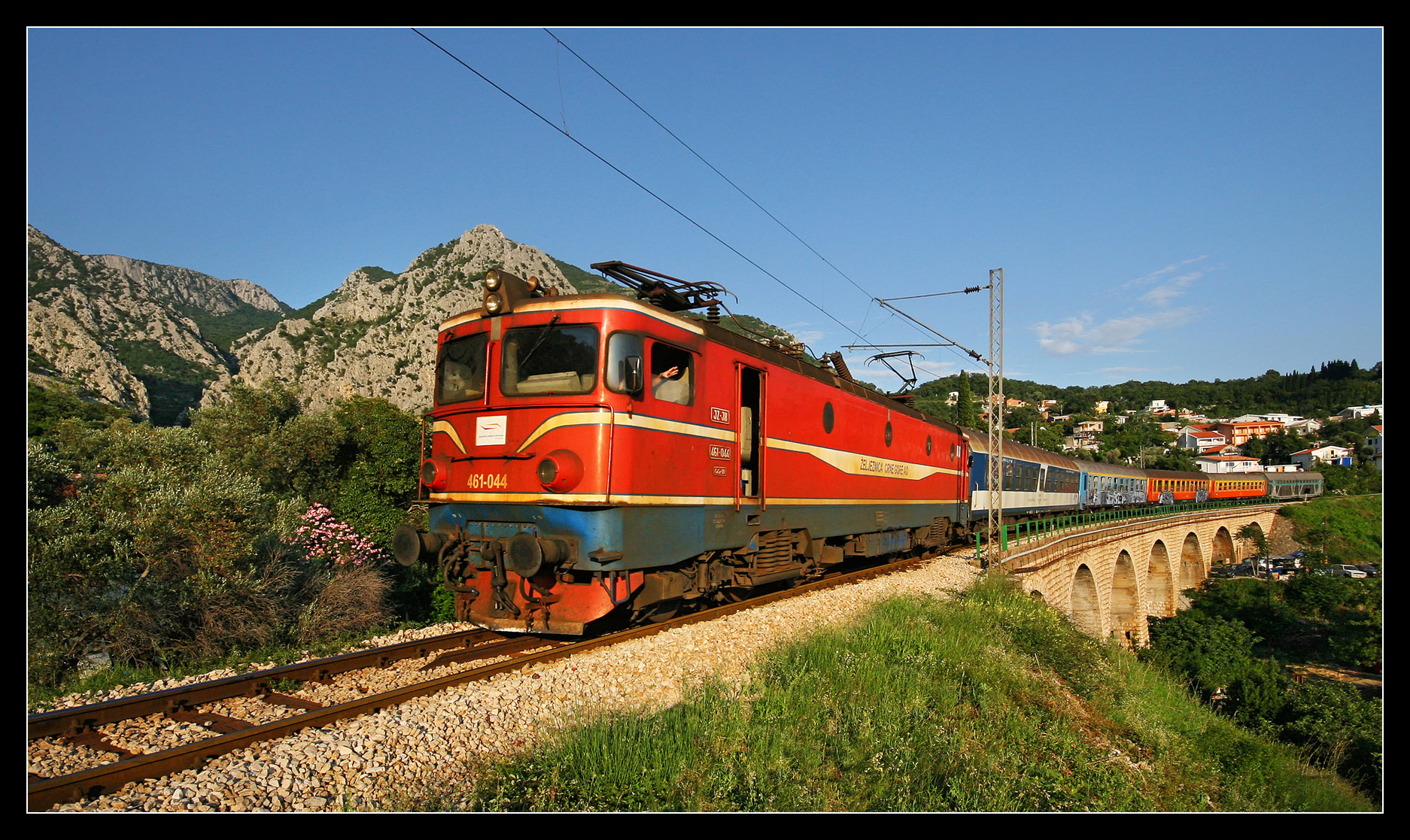 We walked to the beach.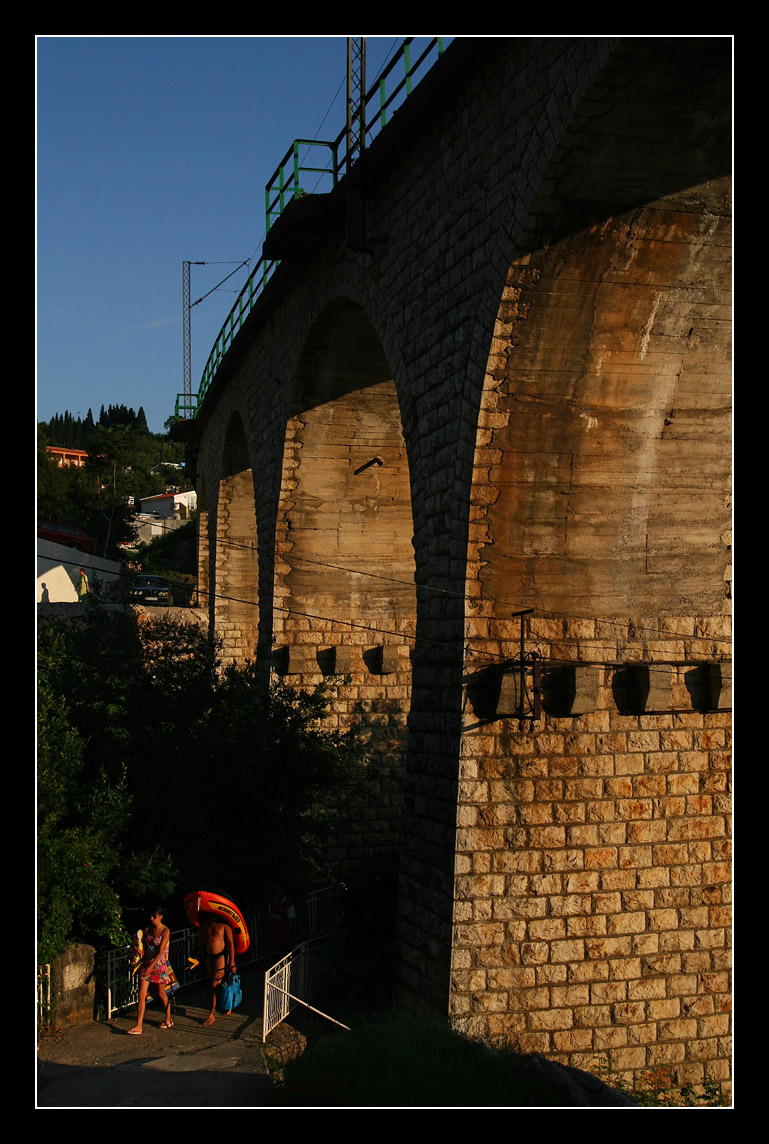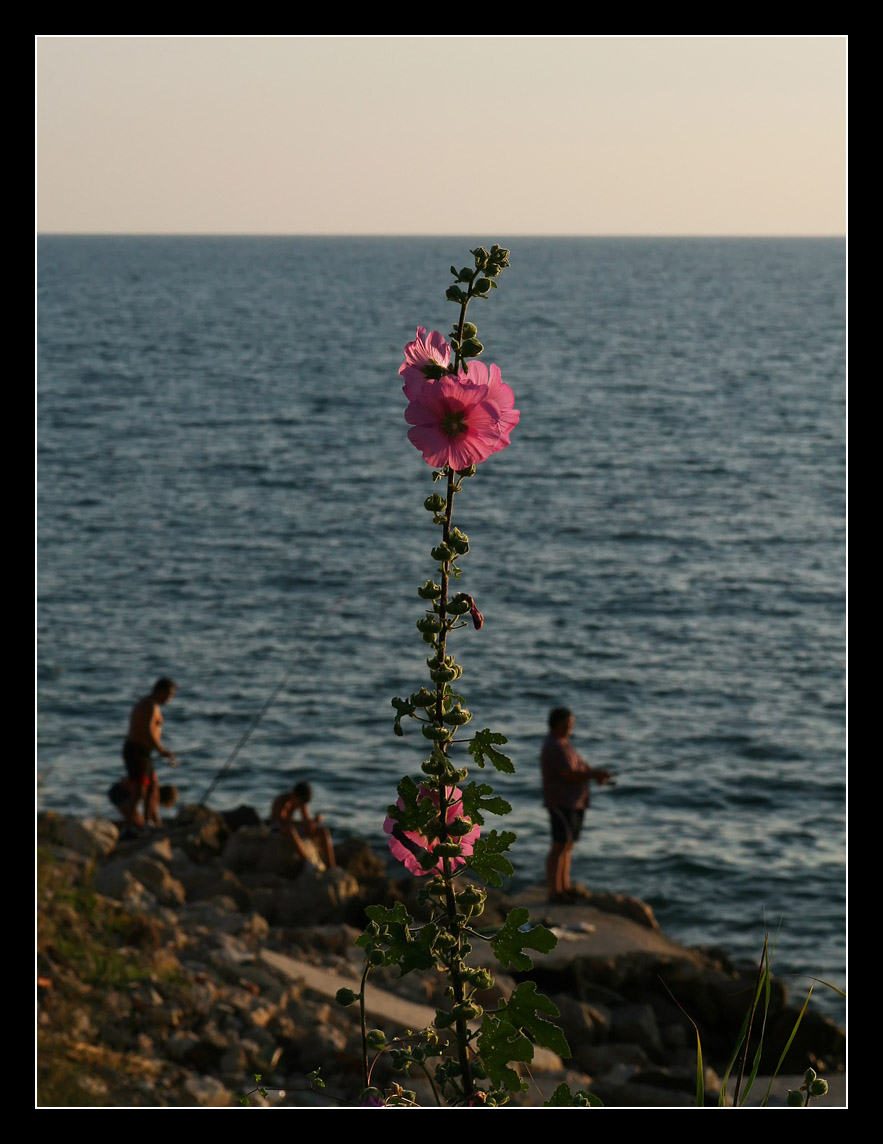 You can spot PT 6156 Bar - Podgorica on the hillside.
A wider view including EMU.
Beachgoers were packing up for the day.
"Miracles of meat" also appeared along this strolling promenade.
A former Austrian postbus (Bundesbus era colors) next to bumper cars.
The smallest Montenegran railroad.
Bananas for 110 Serbian dinars or 1.10 euros? At the 2009 conversion rate, the euro-bananas were slightly cheaper.
Back at the station before nine o'clock, just as the full moon emerged. Notice the rail infrastructure company ŽICG logo featuring Mala Rijeka Bridge below the arch.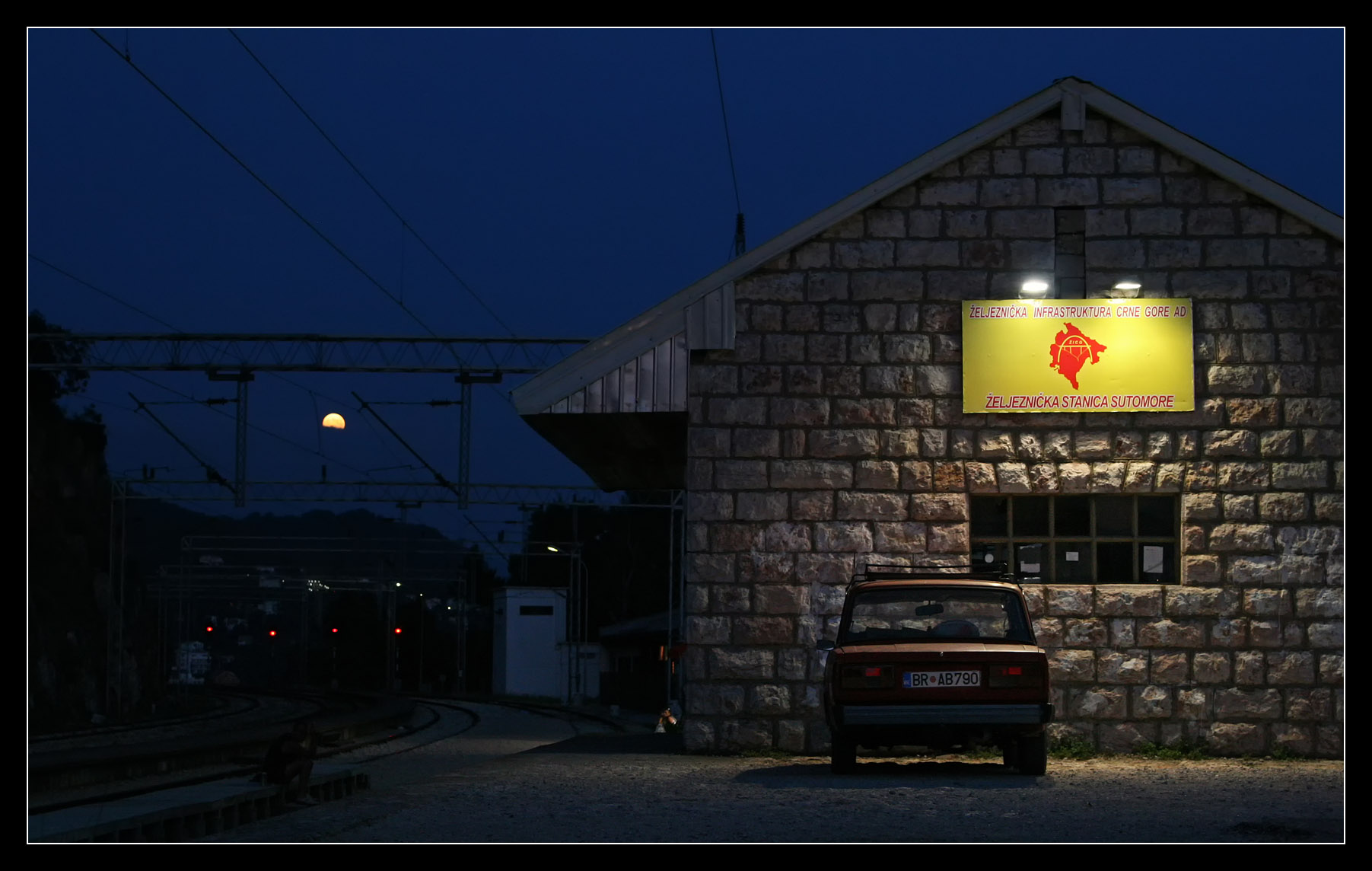 B 434 "Lovćen" to Belgrade arrived punctually at 9:09 p.m. stopping for five minutes, the "Auto-Voz" was about to follow later in the evening. We boarded a sleeping car in old livery with classic double compartment.
Next time, we will leave the sleeper early in the morning on the 2005 trip for a completely different "mountain express"! :0)
Last edited: