Hi,
To the previous part of the series:
Holiday in Bulgaria 2015 - 23: Into the Rhodopes (50 p.)
http://www.railroadforums.com/forum...in-Bulgaria-2015-23-Into-the-Rhodopes-(50-p-)
To the video:
https://youtu.be/4dl-qDnduFM
The timetable for this part:
Code:
-------------------------------
Sun, Aug 9 2015

Velingrad dep 11:13  PV 16103 -> Dobrinishte


Cherna Mesta arr 12:49

Cherna Mesta dep ?


Velingrad arr ?


-------------------------------
Mon, Aug 10 2015

Velingrad dep 10:30  PV 16102


Septemvri arr 12:09 +10

Septemvri dep 12:21 +50  BV 8610


Sofia arr 14:13 +50
August 9 2015
We had arrived by PV 16103 at Avramovo, waiting to meet a train at the highest station in the Balkans.
PV 16104 Dobrinishte - Septemvri with Henschel-loco 75 005 had made it the last steep metres to Avramovo.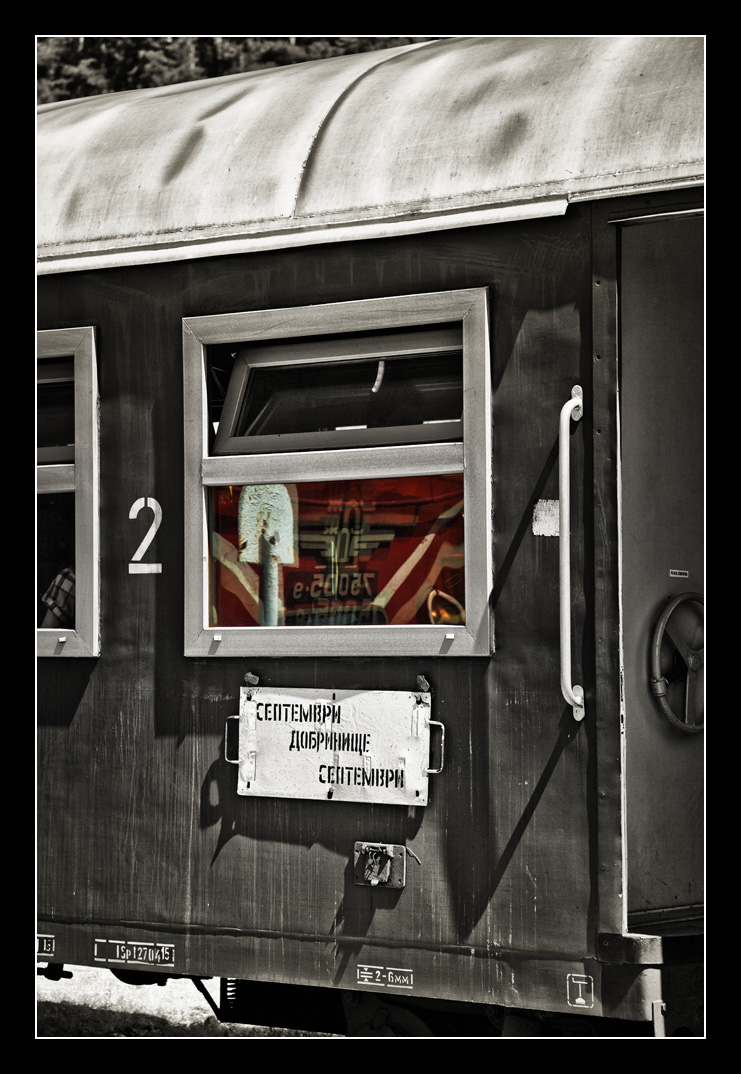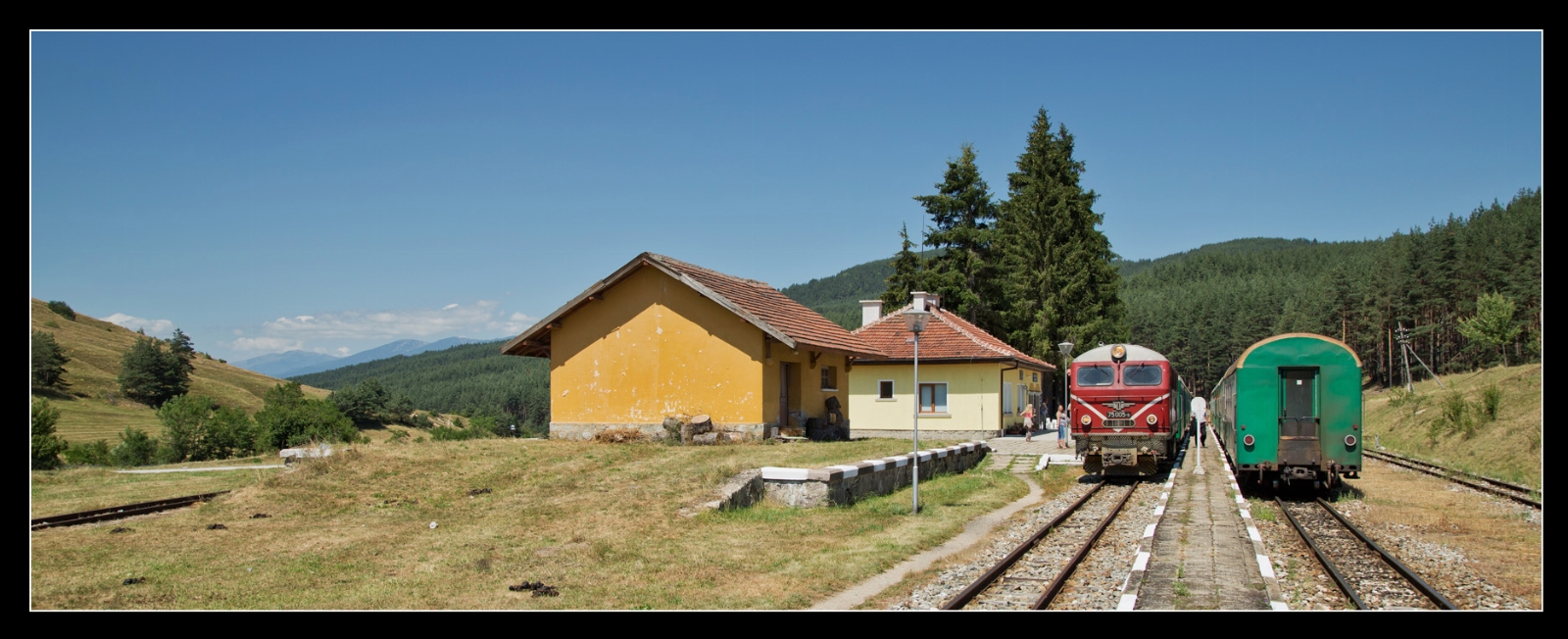 We left Avramovo past the semaphore home signal...
... and started our descent, again passing two loops, but not as close together as on the other ramp.
We got off at Cherna Mesta village to continue on foot.
We turned off the main road into the valley of Cherna Mesta River towards the Rila Mountains. We encountered wonderful mountain nature and chatted with some locals.
Meeting with a Soviet-era ZIL-130 truck.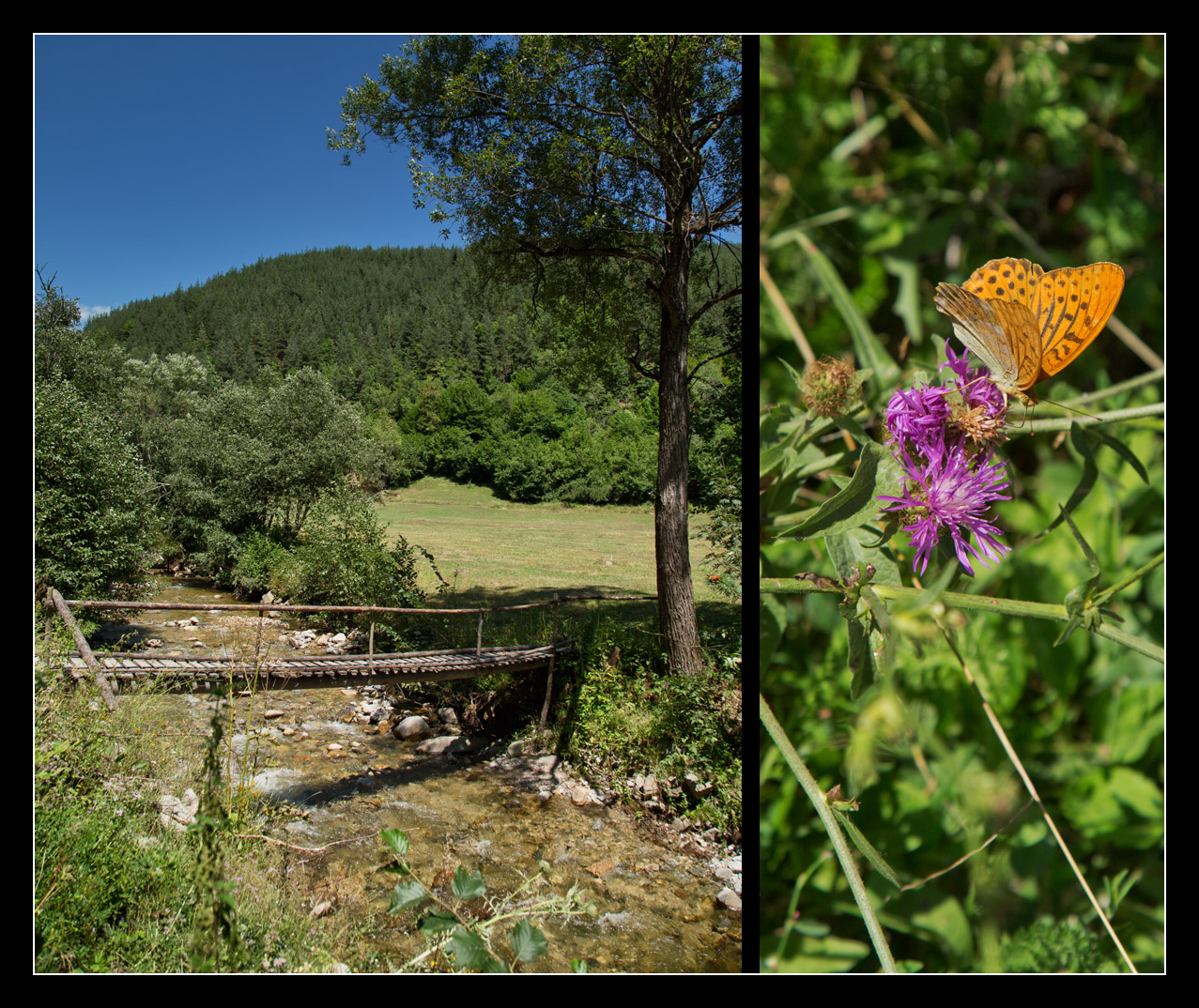 Around 3 o'clock we returned to the village.
I wanted to capture the well-known mosque of Cherna Mesta, sadly the minaret was not blue anymore as I had seen in pictures, but at least the whole building had been renovated.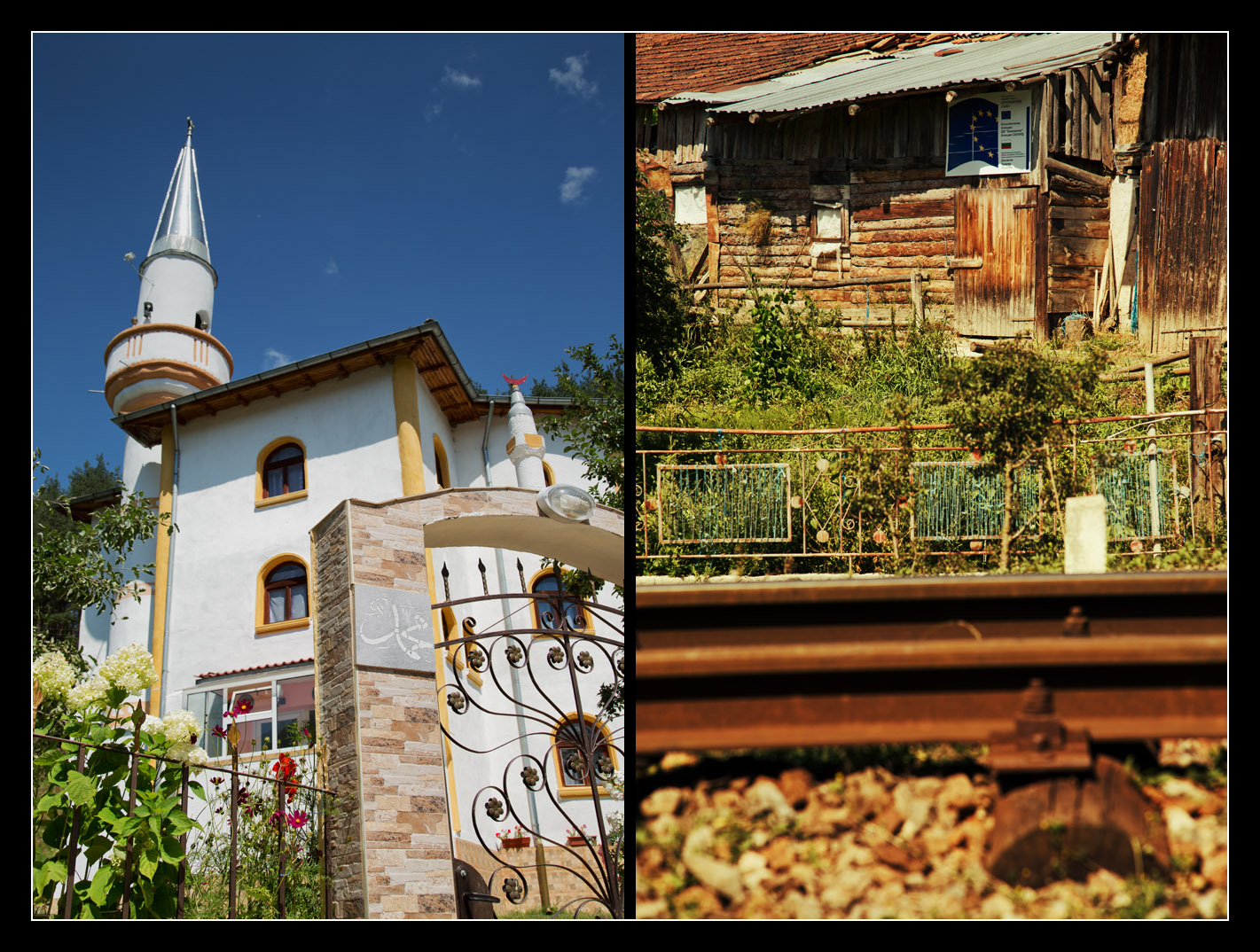 We bought some refreshments and waited for PV 16105 towards Dobrinishte hauled by Henschel 75 004.
Version by the "3rd hand".
With a Roma family we waited for PV 16109 which was supposed to arrive at 5:09 p.m. As nothing showed up even an hour later we called the BDZ info telephone number. The lady on the phone could look up that there had been an incident, but did not know any details. Since alternative transports partly looked like that: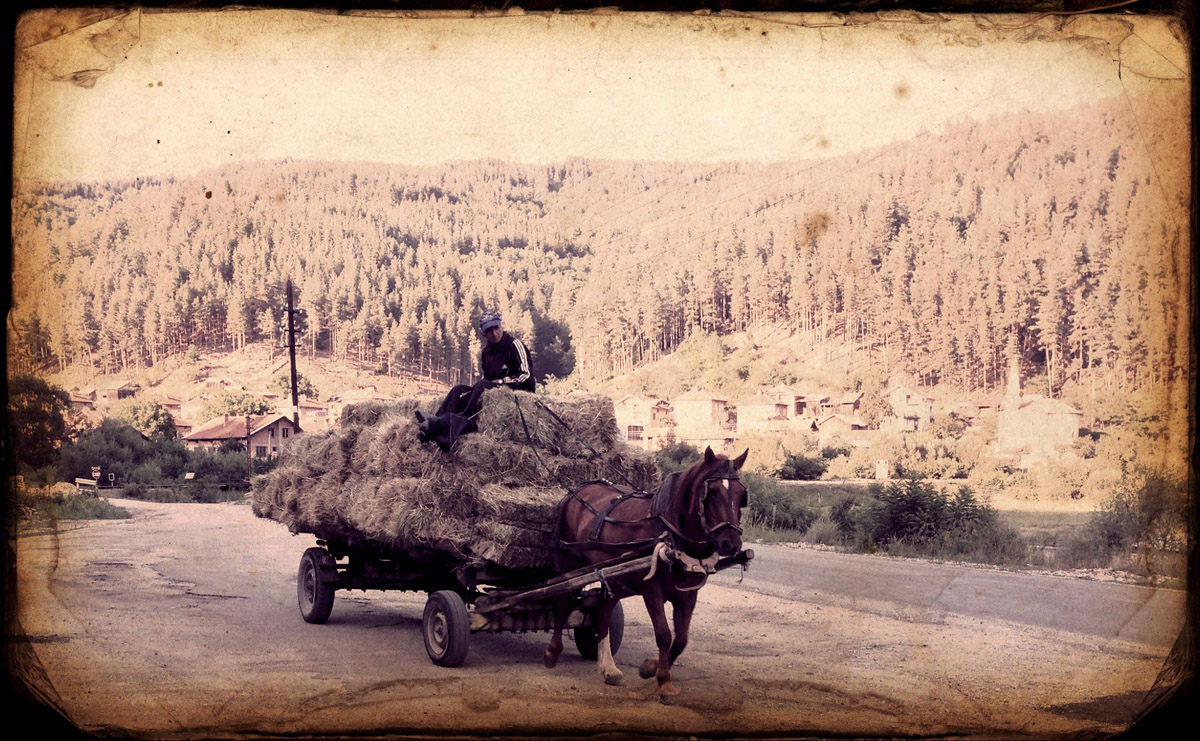 ... we decided to call a taxi from Velingrad, about 20 miles away. Members of the Roma family did not believe it would come, but at seven o'clock our driver actually arrived. We took the "Republican Road" across a mountain pass above Avramovo, the station seen here.
We passed many mobile roadside stalls selling honey - when we thought there could not be any more of them, there was a whole parking lot full! In the end we reached our hotel just about 45 minutes after we would have gotten there by train, due to the much more complicated routing of the slower railway line.
August 10 2015
Our last sunrise in the Rhodopes.
At the station we asked the station master about the day before. He confirmed that there had been a level crossing accident, but today everything was about to go as planned.
PV 16102 hauled by Romanian 77 002 arrived punctually at 10:27 a.m.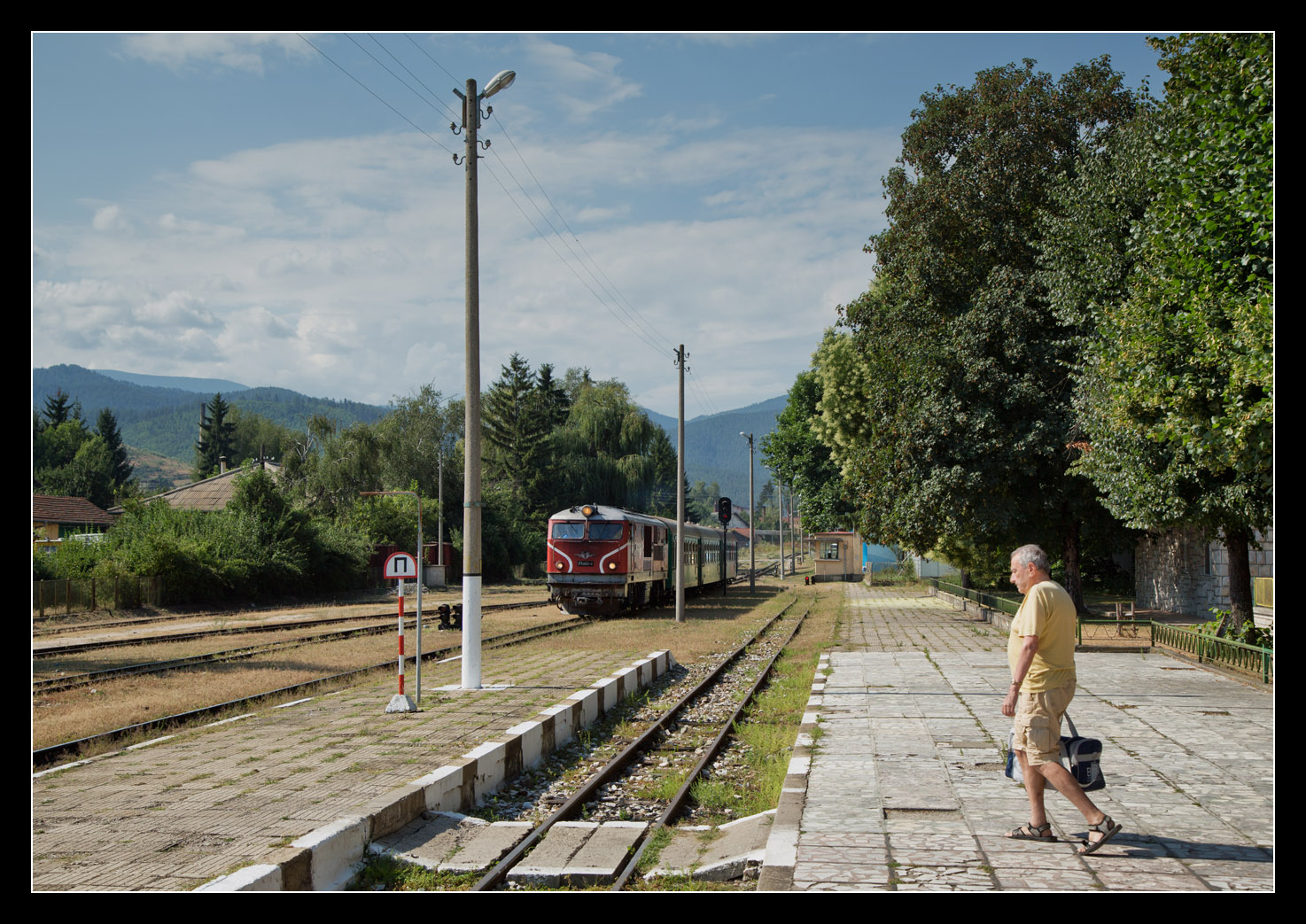 At Kostandovo we waited for the scheduled train meeting.
A Trabi built in the GDR.
PV 16103 with 75 004 showed up 10 minutes delayed.
However, our connection to Sofia was not in danger as we learnt about a 50 minute delay at Septemvri.
Soviet class TU7 had been developed at Kambarka factory from 1967. Bulgaria received 10 engines of export class TU7E in 1981, 81 002 is one of the last surviving members.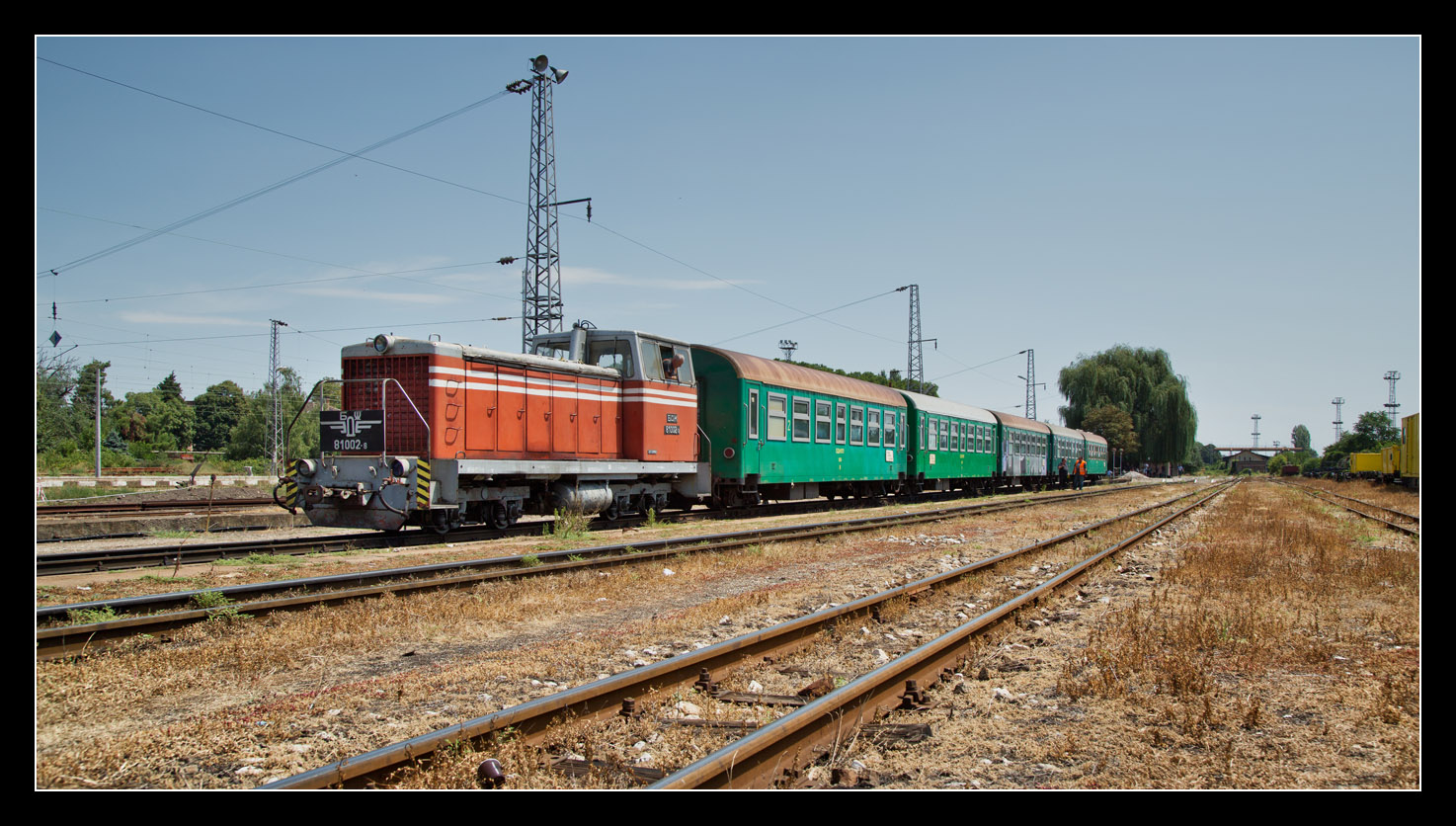 Our BV 8610 Burgas - Sofia finally arrived at 1:10 p.m. hauled by 46 242, the only BDZ electrics built by Romanian Electroputere and not by Skoda.
At Wakarel we met BV 8613 to Burgas.
Collection of scrap engines entering Sofia station, highlight was of course a class 04 in the background, built at Austrian Simmering-Graz-Pauker from 1962.
The new massive hall was taking shape viewed from the outside.
At first we passed the bus station to pick up our bus tickets to Nis next morning. Then we checked into the "Favorit Hotel" near the station, which can be recommended in all regards.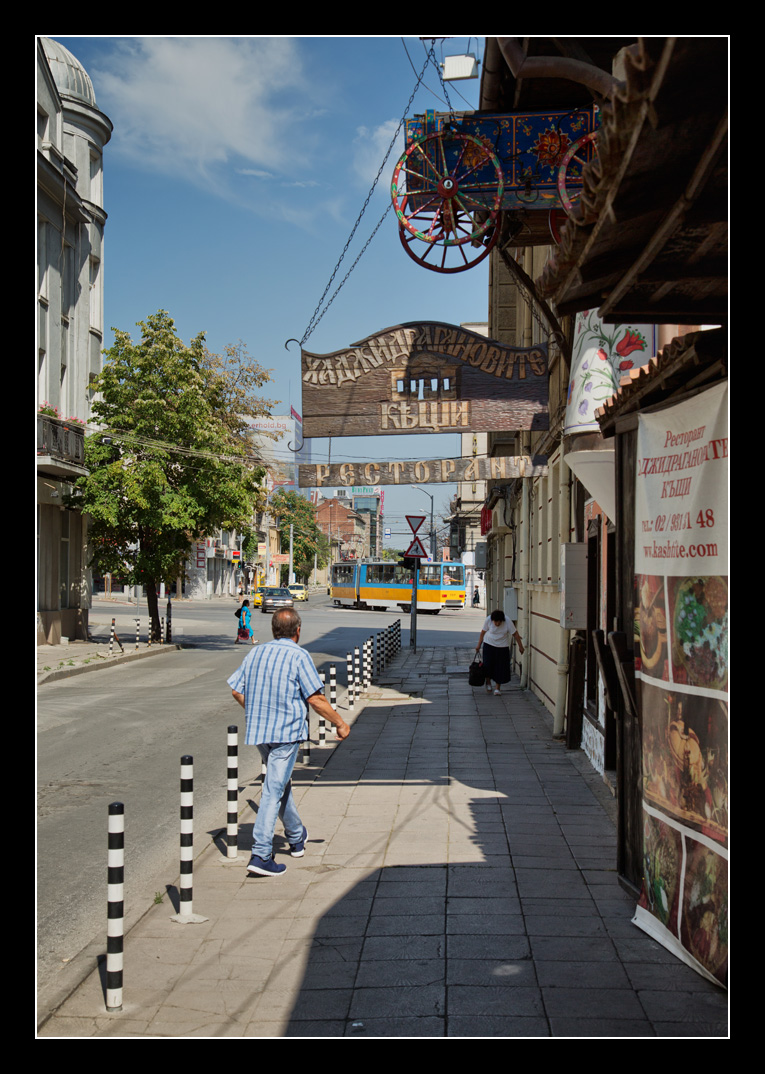 We start our city tour at 1891 opened Lions' Bridge. A Tatra T6A2 tram was just operating as line 18 from Journalist Square to Orlandovtsi.
Towards the main station.
View along Marie Louise Boulevard, in the background Banya-Bashi-Mosque and the dome of Sveta Nedelya Cathedral. Sofia features a population of more than a million and a mountain backdrop.
We will explore the Bulgarian capital further next time...