The post by EM Bell gave me a boost to go out and document the searchlight signals on the Omaha Line of the BNSF. This is an ex-CB&Q line that runs from Omaha to Ashland NE. where it intersects with the Sioux City Line, and the Plattsmouth to Ashland line along the Platte River. Then they all double track their way to Lincoln, NE. These are the ones I could reach from the roads. There are a couple that you would have to walk down the tracks to get to, such as West Chalco at the end of the passing track. And the one around 50th st. Those I left alone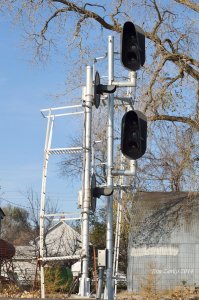 Chalco, my favorite. You could park in the parking lot by the station and watch the trains go by.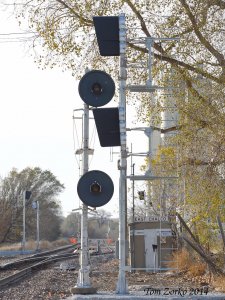 Chalco. Sometimes the passenger trains would meet here. The passing track here is really long so if the westbound came in, it would disappear around the curve to the west.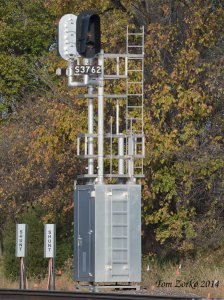 Gretna was replaced a while back.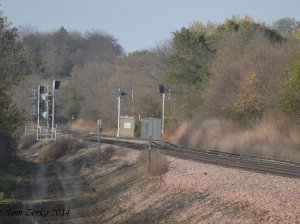 East Melia at the east end of the passing track. Sometimes the Denver Zephyrs would meet here.