Hello,
after my poland-travel (
http://www.railroadforums.com/forum/showthread.php?47560-PL-One-week-in-Upper-Silesia-(41pic)
) I will present you some pictures of the last month of 2013 and some pictures of january 2014.
28th septembre:
We start with the last tour in septembre, I and a friend visit the northern edge of the Harz.
A VPS-steal-train with an HVLE-locomotive. 330.6 (class250) near Heißum.
A local train (HEX, class 640) from Halberstadt to Blankenburg near Börnecke.
After this train we drive to my favourite railway (Wolfenbüttel-Schöppenstedt).
628 614 with a local train to Braunschweig in Schöppenstedt.
Two hours later, 628 620 with a local train to Braunschweig between Dettum and Wolfenbüttel.
21th octobre:
In Octobre I visit the small town Gotha.
316 near the Orangerie.
A little bit culture.
A GT8 with the "1" to Kreiskrankenhaus (hospital).
The same GT8 near the stop "Am HaGeWe-Markt".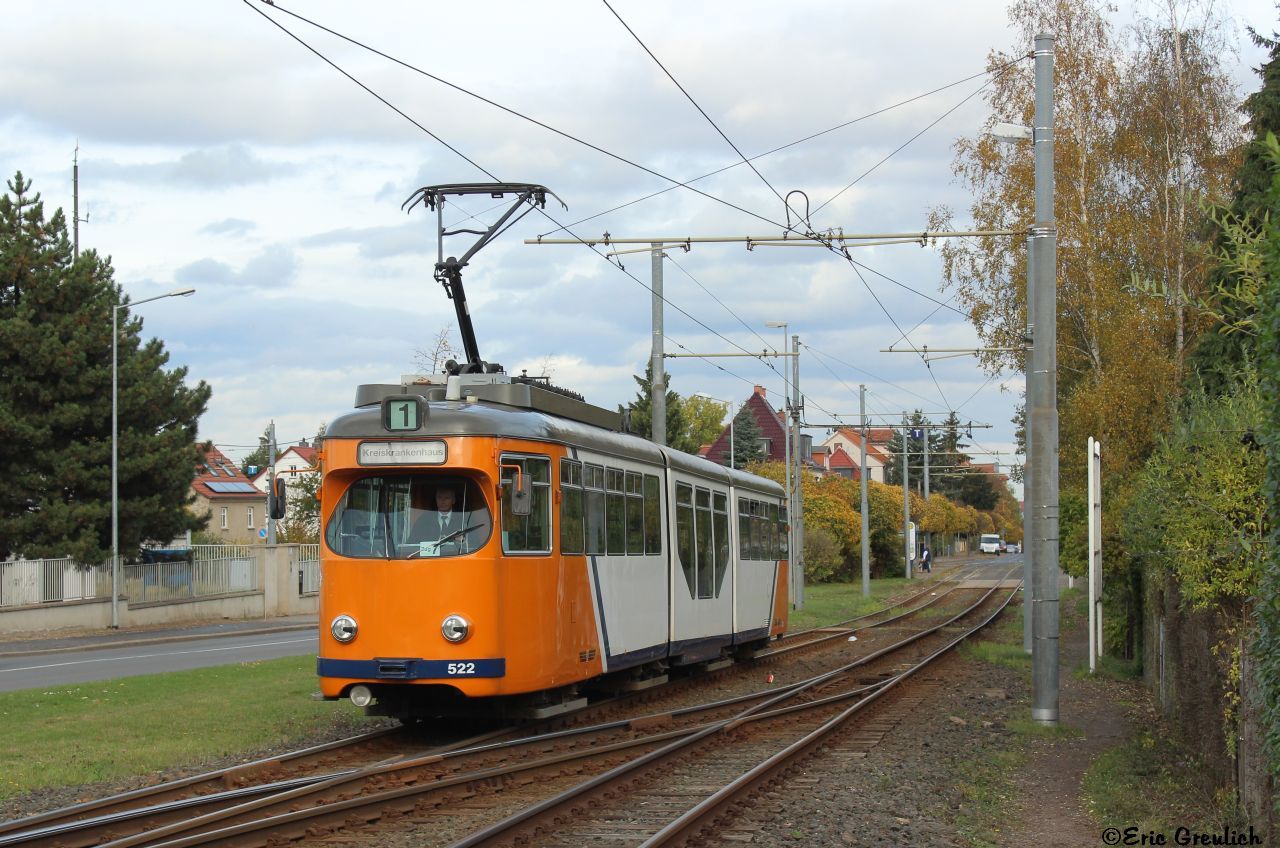 An other GT8 at the stop "An der Wagenhalle" (At the Depot).
Gotha central station with ES64U2-013 and a local train to Eisenach.
20th novembre:
At the timetable change, there were some changes in Northrhinewestfalia. The railway between Wuppertal and Solingen gets a new operator and new railcars.
628 525 in Remscheid Lennep.
628 625 in Wuppertal.
23th novembre:
The worse the weather, the more interesting the trains.
E40 128 with a overpass to Koblenz near Weetzen.
8th decembre:
52 8038 with a special-train.
52 8038 leaves Weetzen.
And later between Weetzen and Holtensen/Linderte.
A rare construction of a railway crossing
14th decembre:
I and a friend visit Leinefelde, a small town in the southern of the Harz.
219 084 with a special train from Göttingen to Erfurt.
18th January:
On the day I visit the Eifel. Again, it should give the change of timetable changes. But the new vehicles were not allowed.
644 508 in Weilerswist with a local train to Trier.
Later in Erftstadt.
Between Mechernich and Stempen.
The last light of the day. 628 501 in Derkum.
25th january:
the first snow in the winter. Ahlten.
ES64U2-035
Eric