Hi,
To the previous part of the series:
Eritrea 2018 - 3: Tunnel Views (50 p.)
http://www.railroadforums.com/forum/index.php?threads/eritrea-2018-3-tunnel-views-50-p.13939
Video for this series:
October 22 2018
We steamed uphill from the two-tunnel-view #13+14, see video:
For this valley view past tunnel 18, we climbed up some nasty, sharp scree. Due to lack of wide-angle, this is a dynamic panorama captured in motion with one flatcar missing.
Steam mushroom and mountain ridges.
The line climbs uphill from the far-left background.

The town down there is Ghinda. We will not reach it on this trip due to water damage along the line - next day we were going to explore how far the train could go.
Third run-past with "sandwich".
Another one rolling back at tunnel 20.
Spotlight coming out of tunnel 19.
And 20.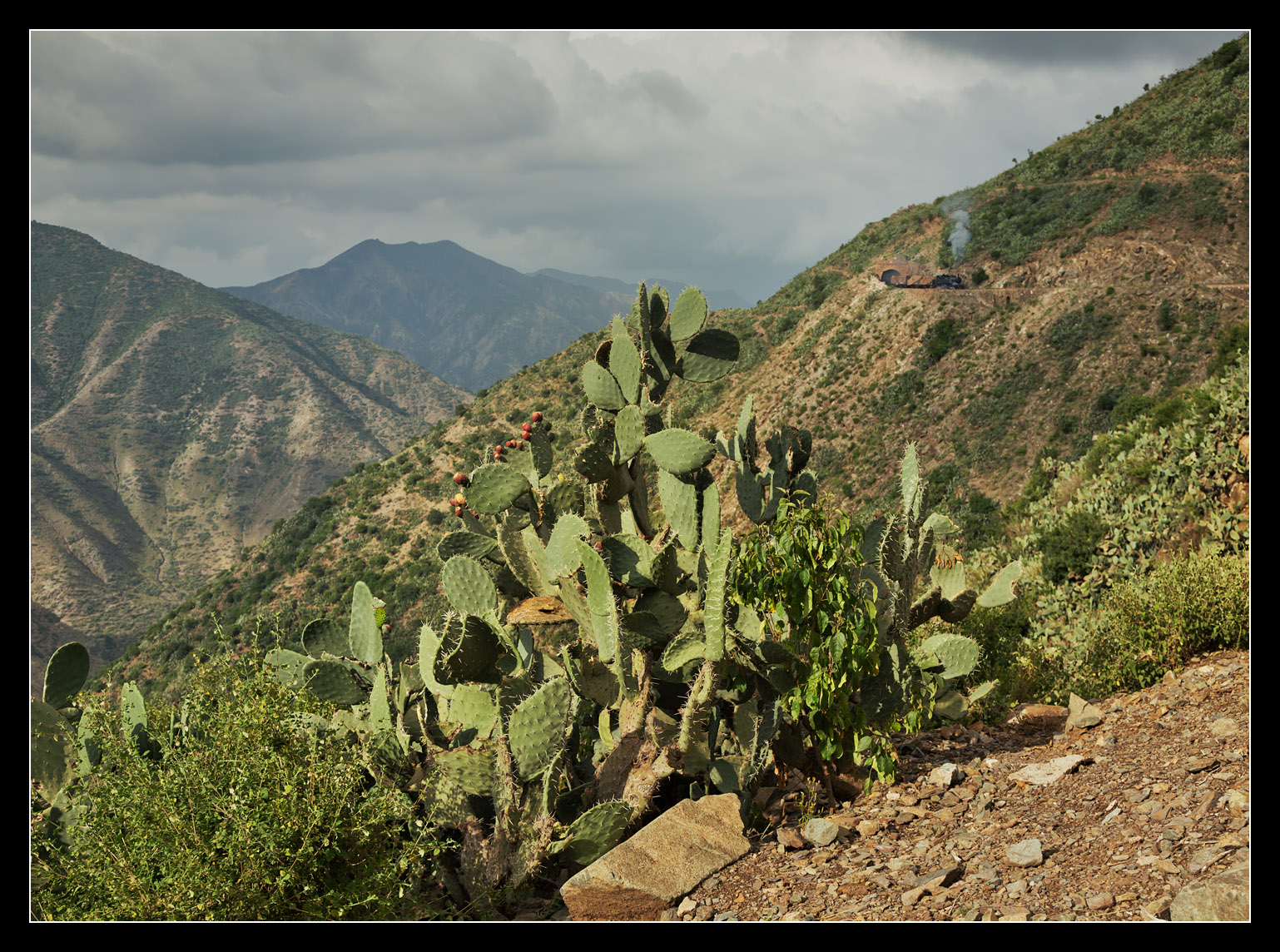 The next run-past, viewed standing above tunnel 20.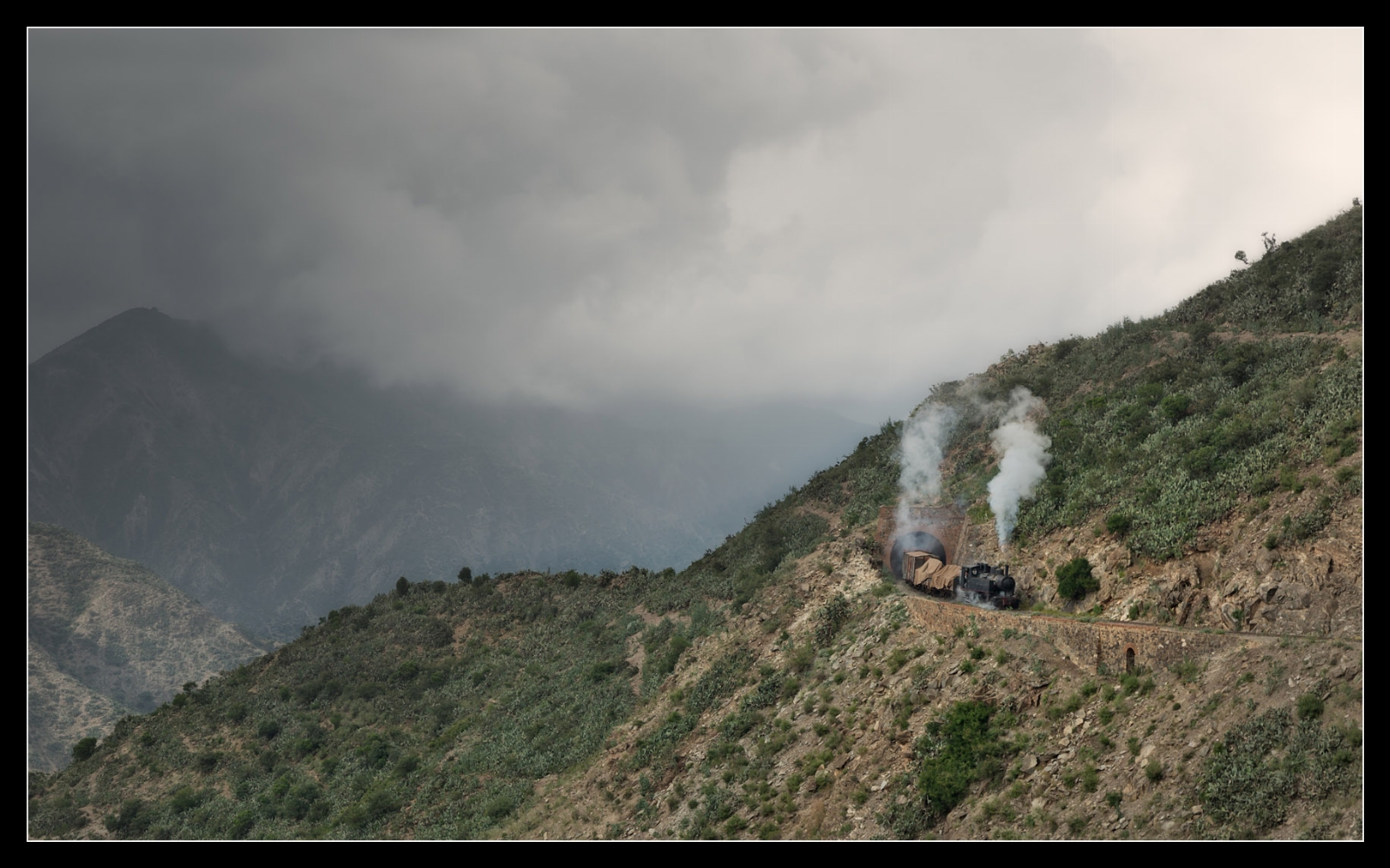 We continued to one of the rare forested areas below Arbaroba. Something was in the air...
... suddenly, we were in the fast-moving clouds:
A 1x2 portrait format tree panorama.
It did not make sense to wait in the cool wind, so we took water at Arbaroba right away. It flows well here - in contrast to other spots - but the crew must single-handedly hold the water crane.
Steam effect while oiling.
The mountain line continues over this viaduct from Arbaroba towards Asmara.
Our Italian colleague entertained the group of children.
Someone has cunningly placed their blue bucket - in this arid region, you should grab every opportunity to get water.
Watching like a hawk.
After resolutely extinguishing the cinders, the spoils were carried home.
Somebody had been creative.
We captured the departure from Arbaroba, the main road Asmara - Massawa to the right.
The clouds often were parting exactly here.
We rumbled uphill inside the covered goods wagon, then the locomotive stopped to boil steam for fifteen minutes. As usual, children soon came in flocks.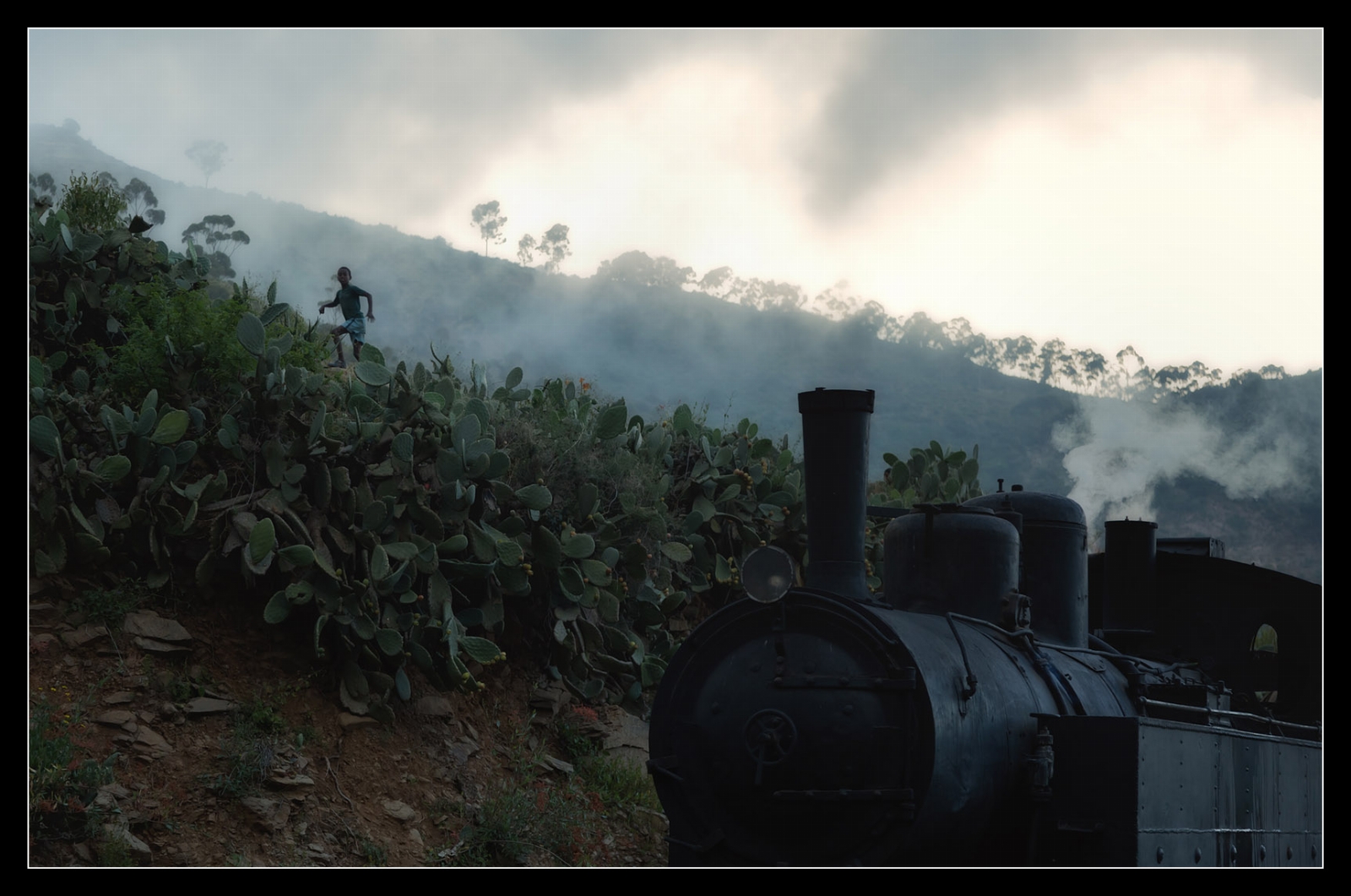 A couple of photographers used the break to walk to the other valley side. The engine struggled to gain traction within the tunnel.
Definitely the nicest kids along the line.
Flowery steam finale of the day.
We boarded and went uphill to Shegerini.
Newlyweds in front of tunnel 28 towards Devil's Gate.
The omnipresent "elephant bags".
Walking to the busses, suddenly a Daihatsu 1000 pickup came by and parked next to this load of fruits and the camels which had delivered it!
BYOF*
*bring your own food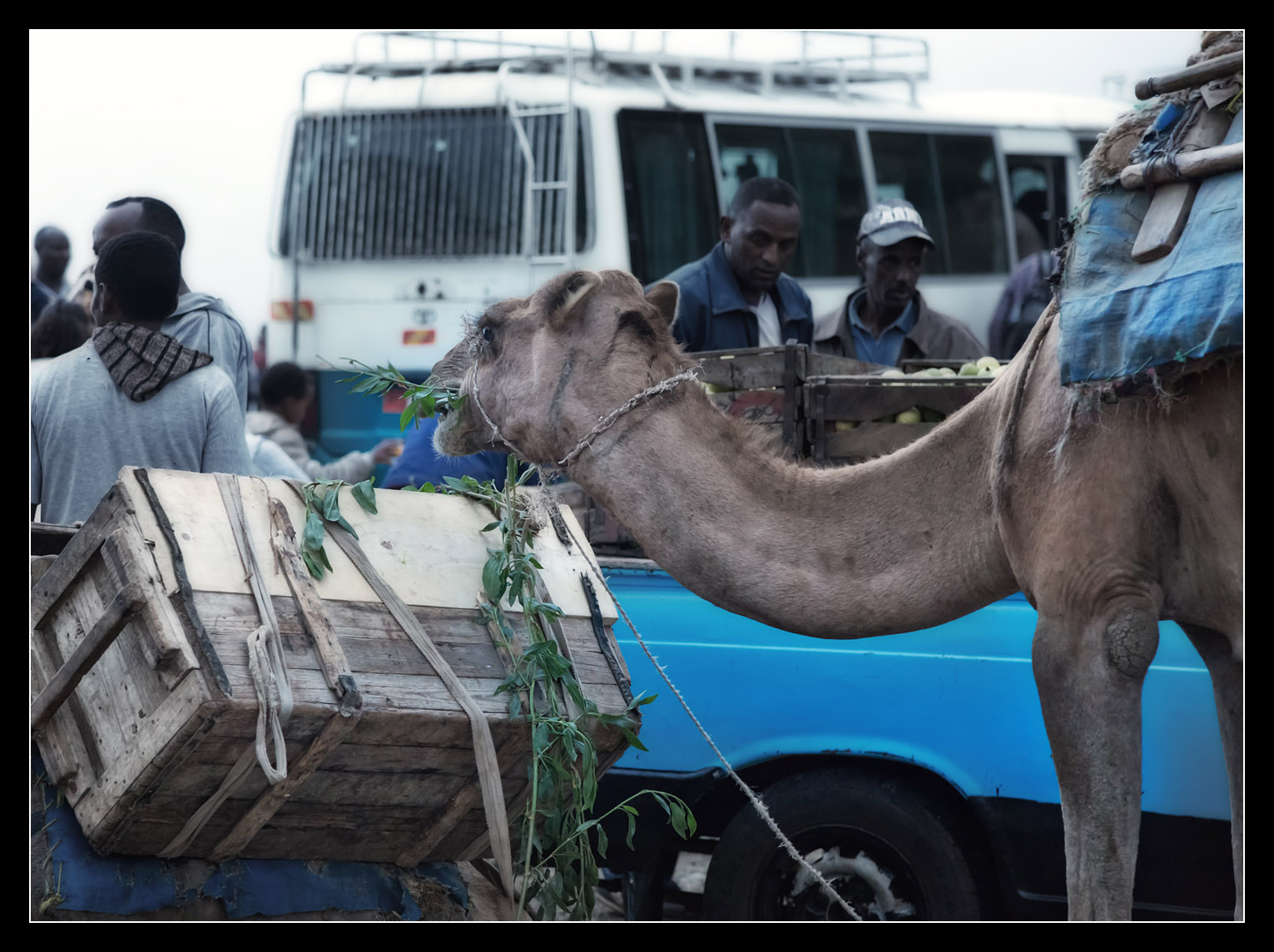 After a short bus ride, a landscape photo stop was decided on - with reason!
Can the train be spotted? Yes, it can! To the left, right of the completely visible treetop below the mountain saddle.
This has been part four - and just the first full photo day... next time, we will roll downhill to lower altitudes.