Union Pacific has made improvements with new yard connections which have been ongoing since last Fall. The UP wants to close off Hull Ave. and make it a dead-end from both directions to stage longer trains. The East/West yards were separated from the north but had access to both from the south end at Easton. I believe there are 3 new staging tracks along the Ft. Dodge siding with a new switch on the north end making a ladder connection. New signals are at Hull Ave., and a signal bridge at the south end for the new staging tracks. Also a new connection just south of the north leg at Shortline which lets a nb/sb train pass a train coming/going from Shortline. I haven't been lucky enough to catch too many trains here so I thought I would just pass along new progress here.
1. SB manifest going to Shortline Yard
2. NB view of Hull Ave Yard at Easton Ave.
3. SB view of Hull Yard
4. SB view looking from Capitol St. showing new signals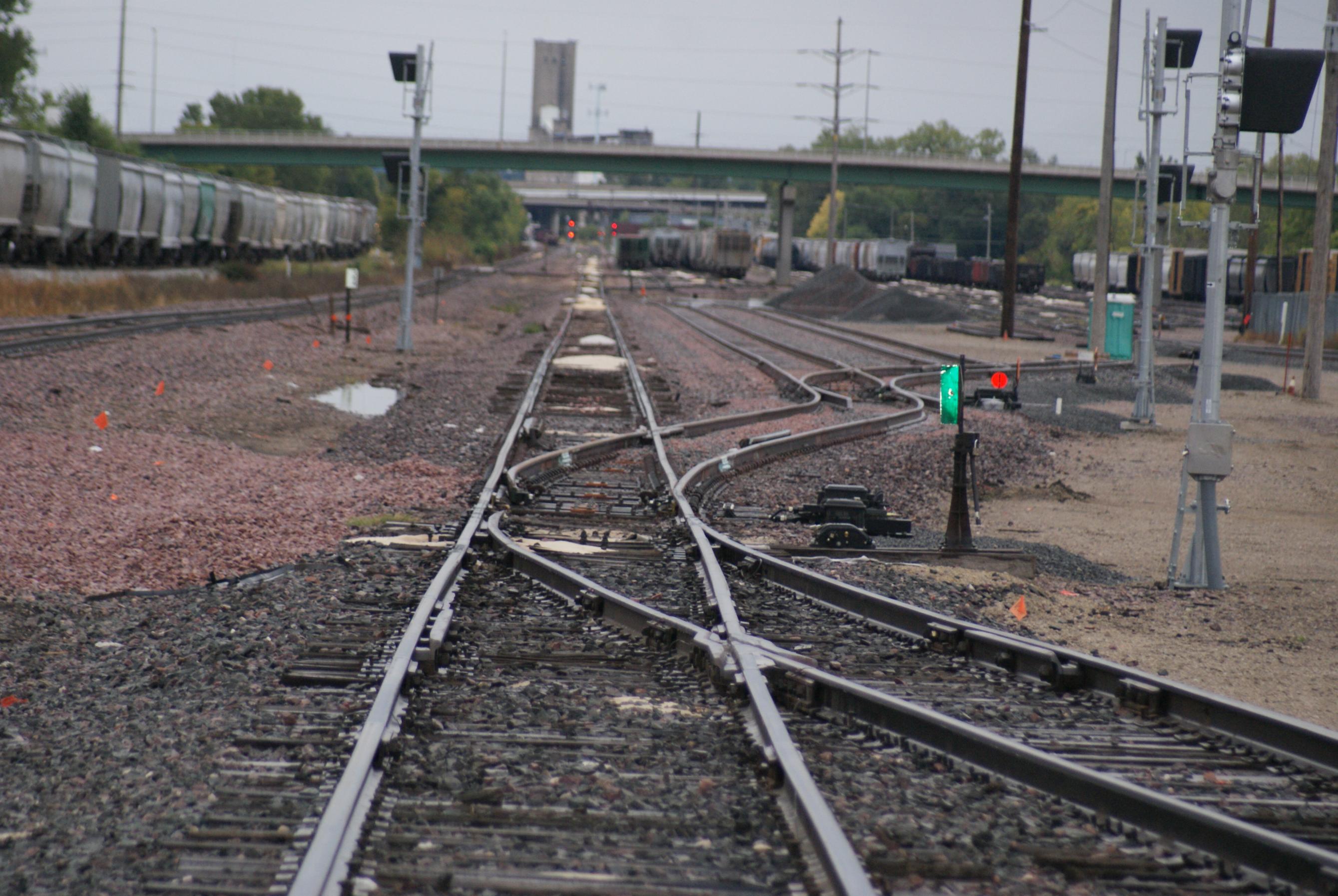 Last edited by a moderator: