This is a photo collection of a few locomotives that come from the CREX Citirail stable, and are now working for CN. I believe that CN has received approximately 25 of these GE ES44AC engines, although, I don't know if they are leased or acquired through purchase.
As of this date, I have been able to photograph three ex-CREX locomotives working here in Alberta, Canada. They are as follows:
CN 3926 - ex CREX 1424
CN 3933 - ex CREX 1311
CN 3934 - ex CREX 1402
Here are some photos:
CN 3926 parked in Jasper, Alberta, October 18, 2021
CN 3933 picking up a loaded freight in Whitecourt, Alberta, for transport to Edmonton. October 28,2021.
CN 3934 leading CN 3033 in Whitecourt, Alberta. 10-14-2021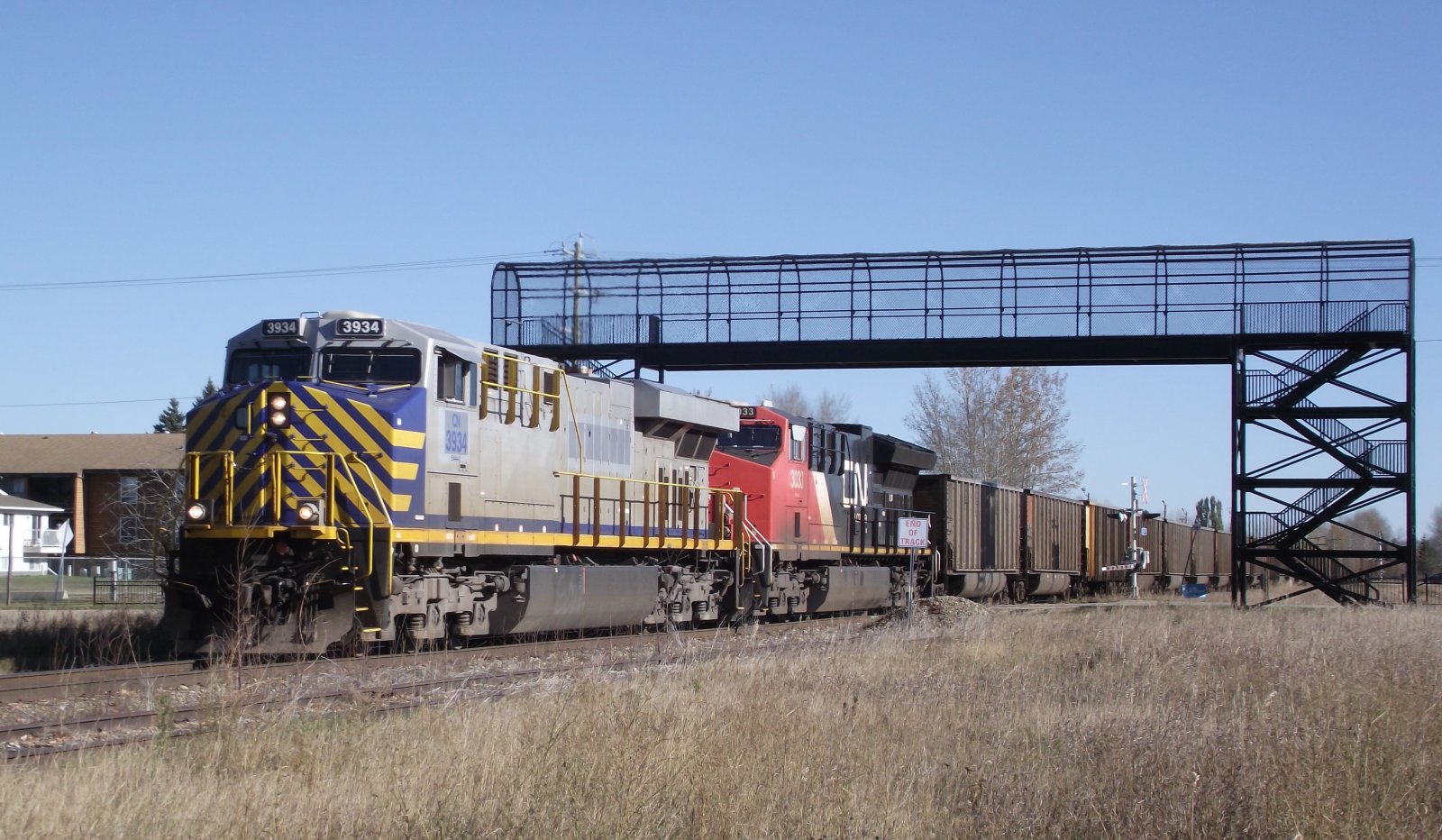 I'm not sure if I'll catch up with any other ex-CREX locomotives working for CN. If I do, I mean to get them to pose for some photos. I do hope you enjoy this set of the few I've found in my ramblings around.