Hi,
To the previous part of the series:
Regional Rail (Narrow Gauge) Express Steamer - 33 (50 p.)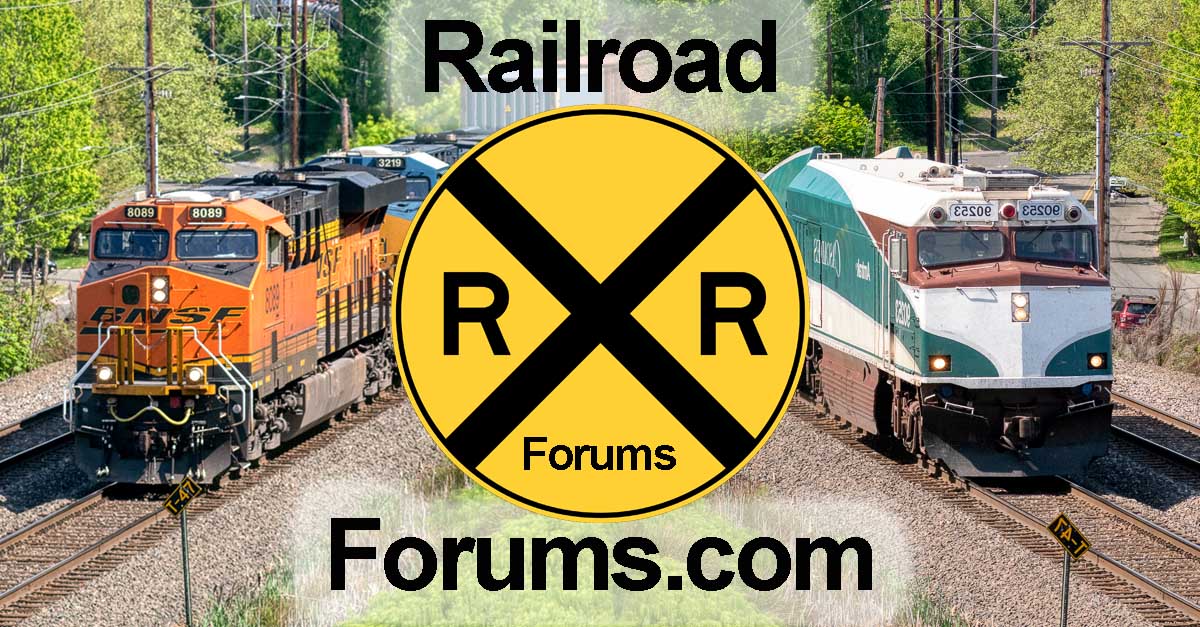 Hi, To the previous part of the series: Narrow Gauge Mountain Express - 32: Šargan 8 (50 p.) https://railroadforums.com/forum/index.php?threads/narrow-gauge-mountain-express-32-%C5%A0argan-8-50-p.15961 The video for this part: September 1 2005 Thursday morning we packed our bags -...

railroadforums.com
July 7 2009
We had returned from Sutomore to Belgrade by B 434 "Lovćen". It was hauled by ŽS 461-124 on the section Bijelo Polje - Belgrade main station.
Our sleeping car, more about it:
The rake switched backwards.
"Yugopetrol" on the freight tracks - nowadays all of this is part of a real estate development:
B 315 from Villach arriving.
Railroad "traffic jam" at Belgrade including ŽRS through car from Banja Luka which had been coupled to the end of the train at Vinkovci.
Time to take a look outside the station (picture from
July 4 2009
).
More about the historic terminal which has been preserved after its closure in 2018:
Former Swiss Basel Duewag tram (Be 4/6 617, Waggonfabrik Uerdingen, Düsseldorf / built in 1967) (in German):
www.tram-basel.ch - Rollmaterial/BVB: Motorwagen Be 4/6 603-622
More about the tram network:
A fitting outfit for throwing switches.
Trolleybus #28 by SiU/Trolsa (picture from
August 29 2005
):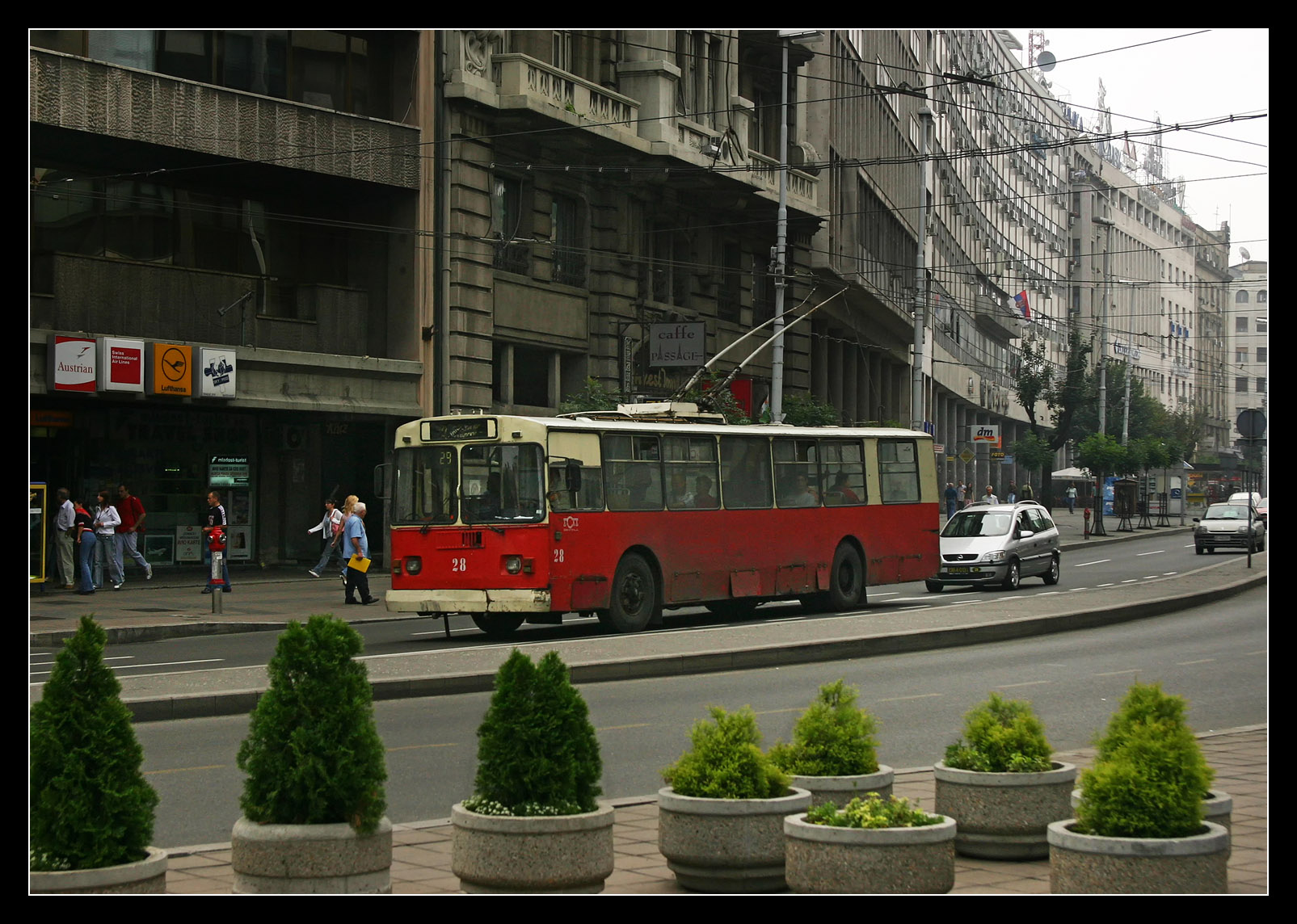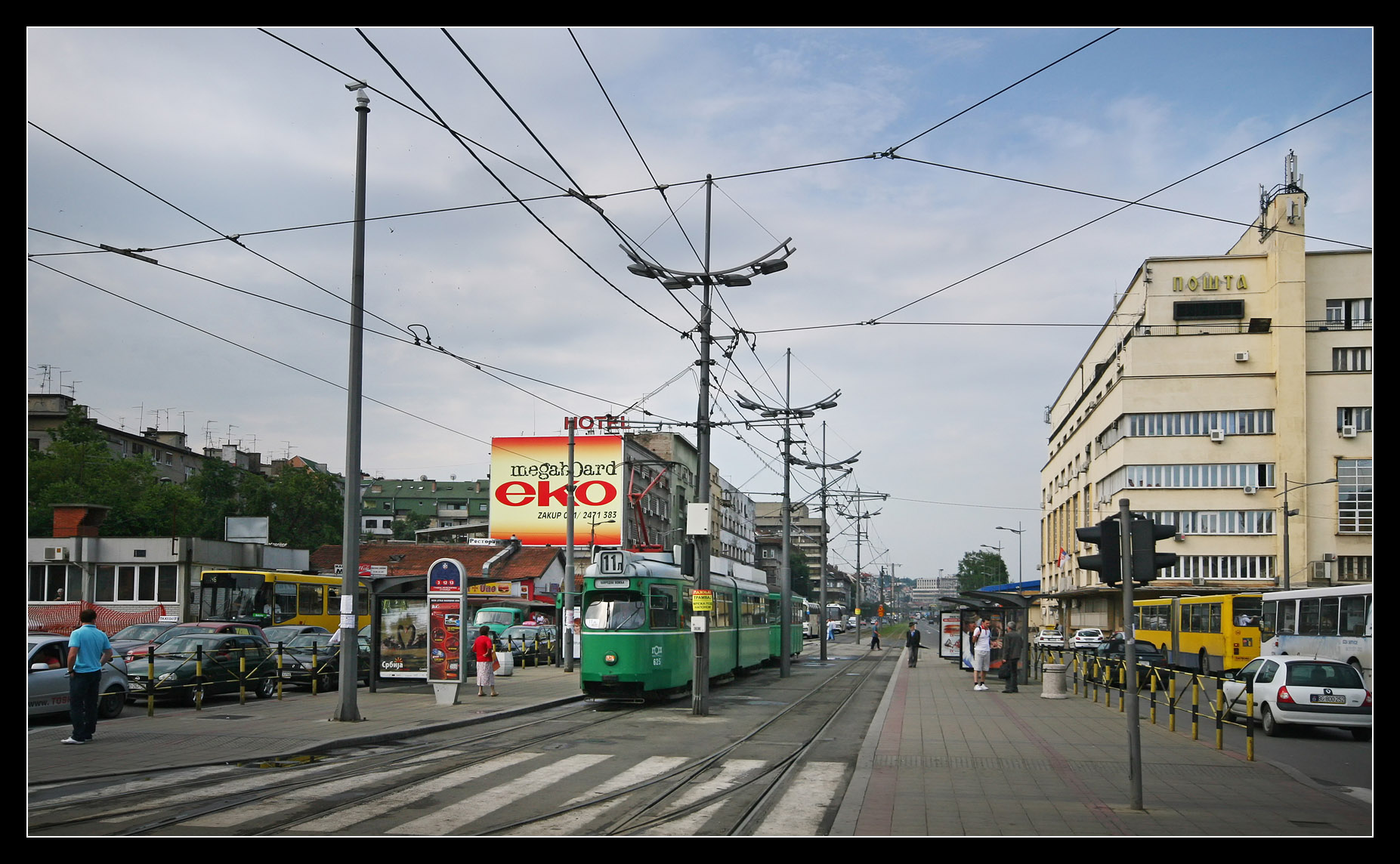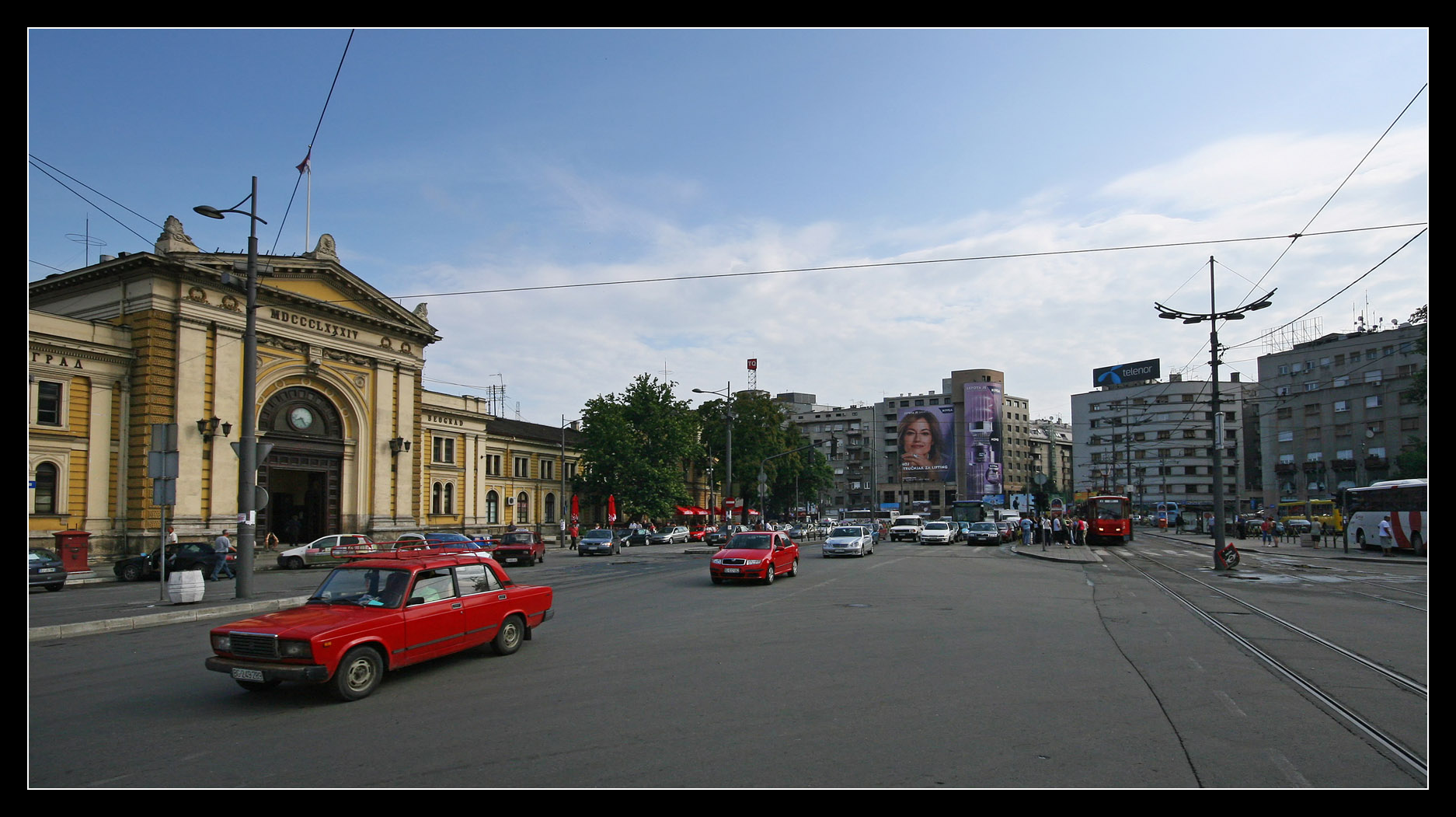 The Red Devil is approaching!
August 13 2015
One of many trip reports I have not finished yet, the Balkans tour 2015 (previous part in German):
Urlaub in Serbien 2015 - 27: Mit dem Kücken zur Henne (50 B.)
Rail traffic between Niš and Belgrade practically was non-existent - only one express per day, sometimes delayed for many hours. So, we decided to take an express bus operated by the red devils of Niš-Ekspres. It took us only a fraction of the time over the freeway with a short rest stop, and we arrived close to the main station.
A deal on booking.com secured us a room at illustrious Hotel Moskva: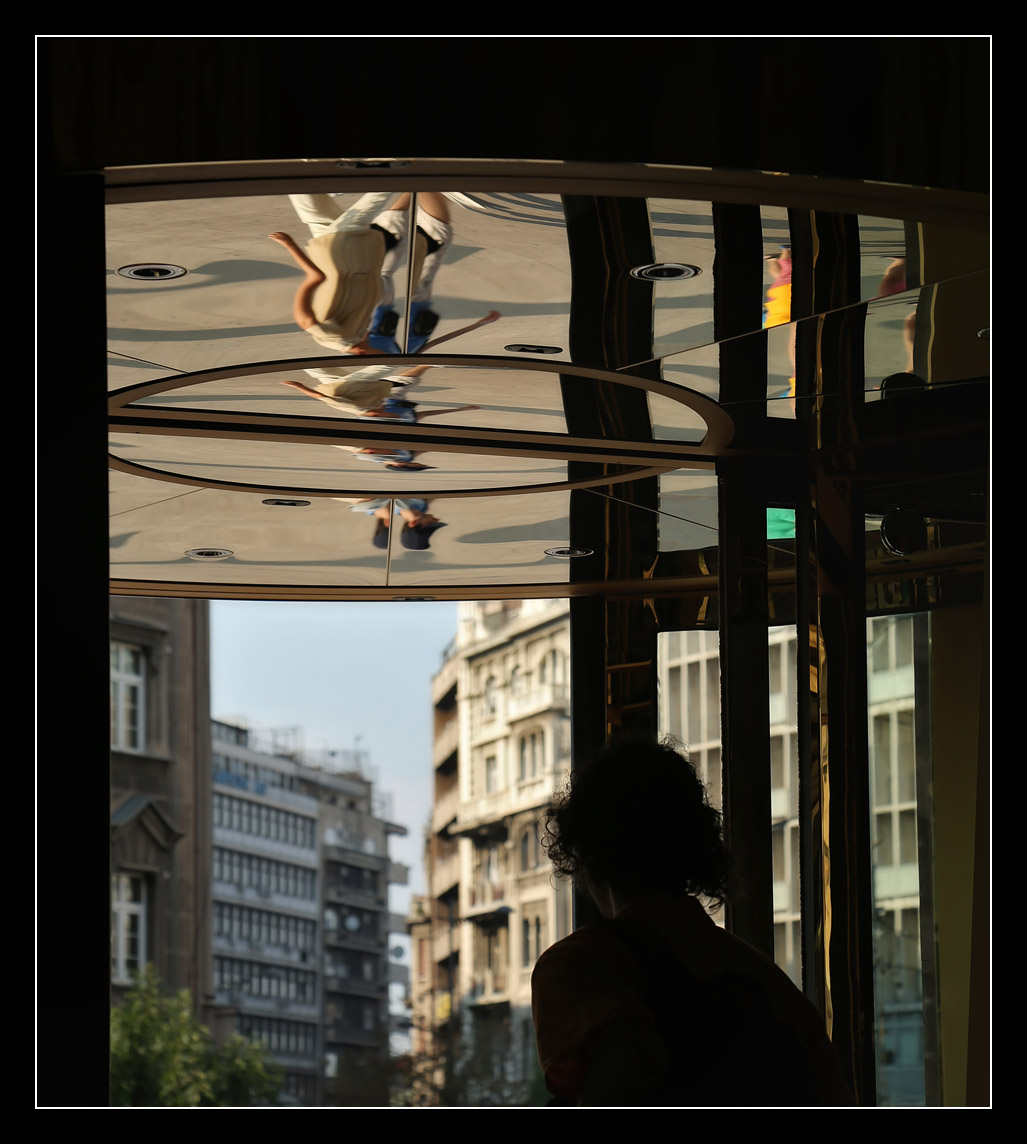 We shared it with equally illustrious guests.
New trolleybuses by Belkommunmash.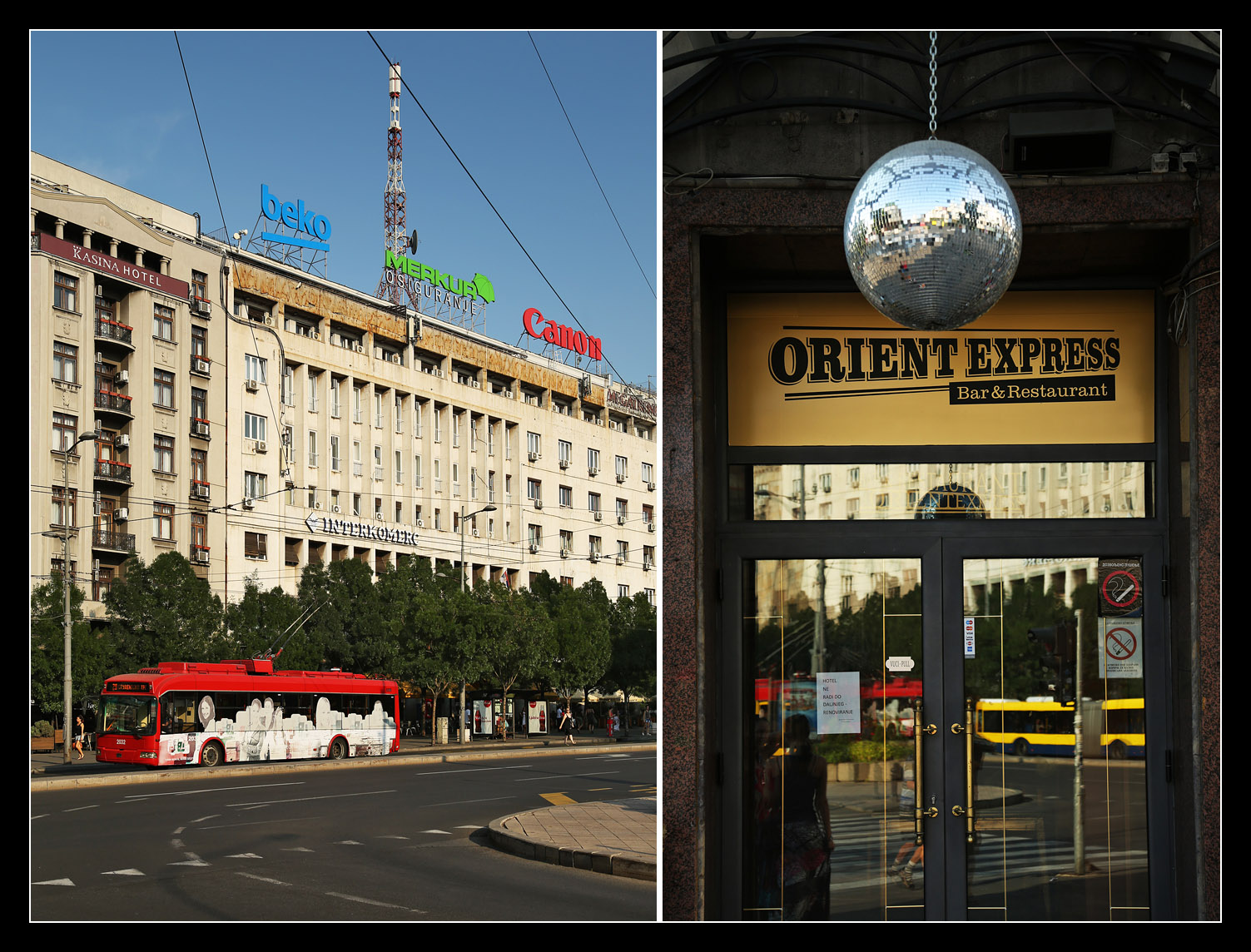 Transformers were kept behind barriers and kids on the leash in the pedestrian zone of Knez Mihailova street.
At the end of the pedestrian zone you reach Kalemegdan fortress park with tram stop and a Tatra KT4YU 235.
The French embassy on Pariska street, an art deco marvel constructed 1929-33:
Debates and chess matches at Kalemegdan Park.
View of the Sava River bridges including a new CAF Urbos 3 tram which had been delivered from 2011.
European Union flood aid for Serbia.
A Tatra next to the river port, a bus on Brankov bridge, a CAF tram on the old Sava bridge, behind it Gazela bridge hiding the old railroad bridge, and in the background a Beovoz 412 on the new rail bridge:
We reach the fortress:
Exciting races at the confluence of Sava and Danube.
View towards Nebojša Tower at the old Danube port and Charles VI gate from the first half of the 18th century:
Kalemegdanska kapija Karla VI - Poslednji spomenik baroknog Beograda, Smeštena u samom centru Donjeg grada Beogradske tvrđave, Kapija Karla VI usamljeni je spomen na barokni Beograd izgrađen za vreme kratkotrajne austrijske...
www.011info.com
The riverside rail line runs through this picture, but encountering a train was highly improbable.
Into the inner castle.
Afterwards, we met our relatives who took us by car to Zemun at the Danube.
Evening life on Zemunski Kej.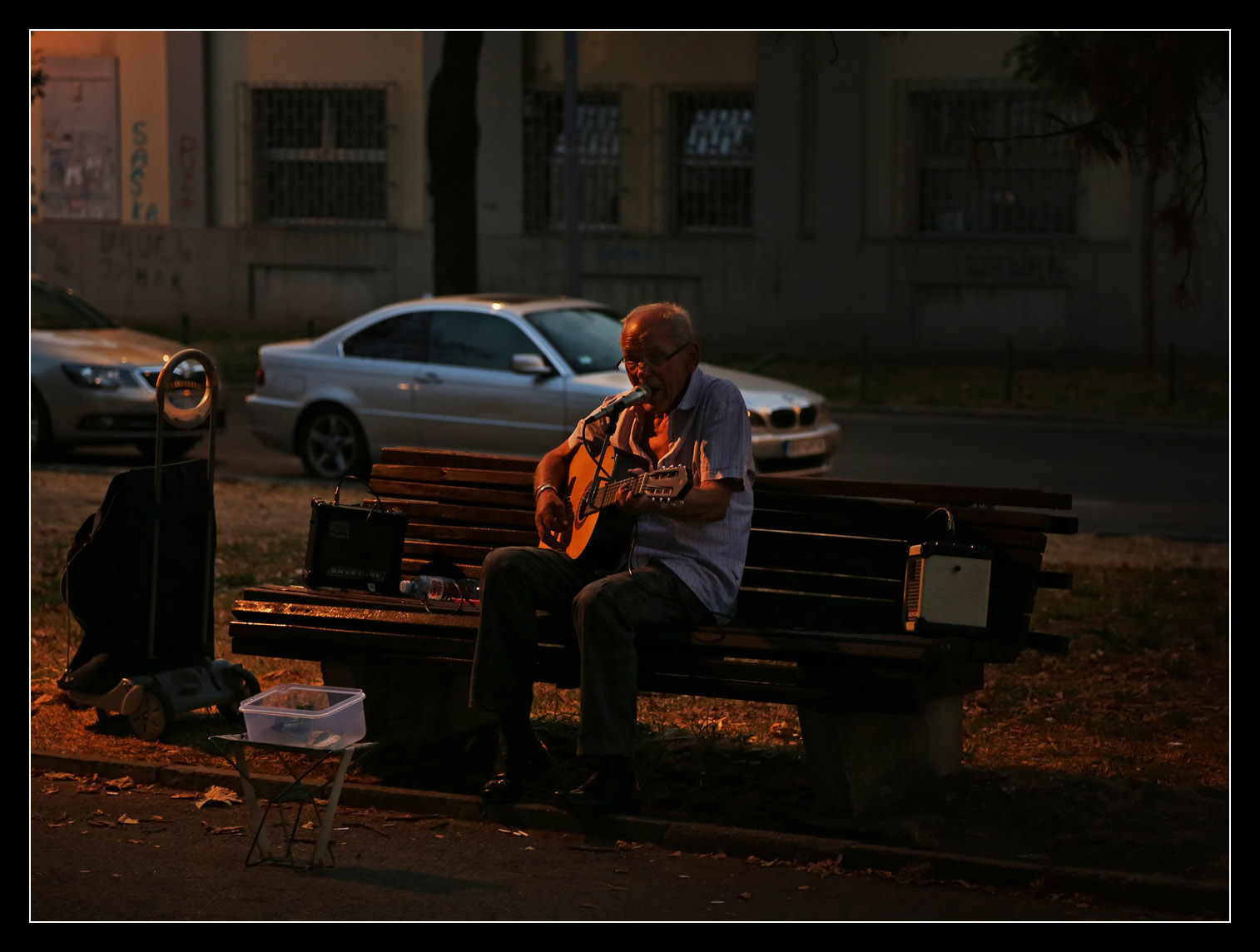 We ate dinner on the old barge "Dunav" (
https://goo.gl/maps/AyVZUqQyGVnmPLKx7
). Other ships also serve as restaurants and hotels.
The Danube is parted by Great War Island. Due to the vast space and its use by the inhabitants of Belgrade you are reminded of the sea.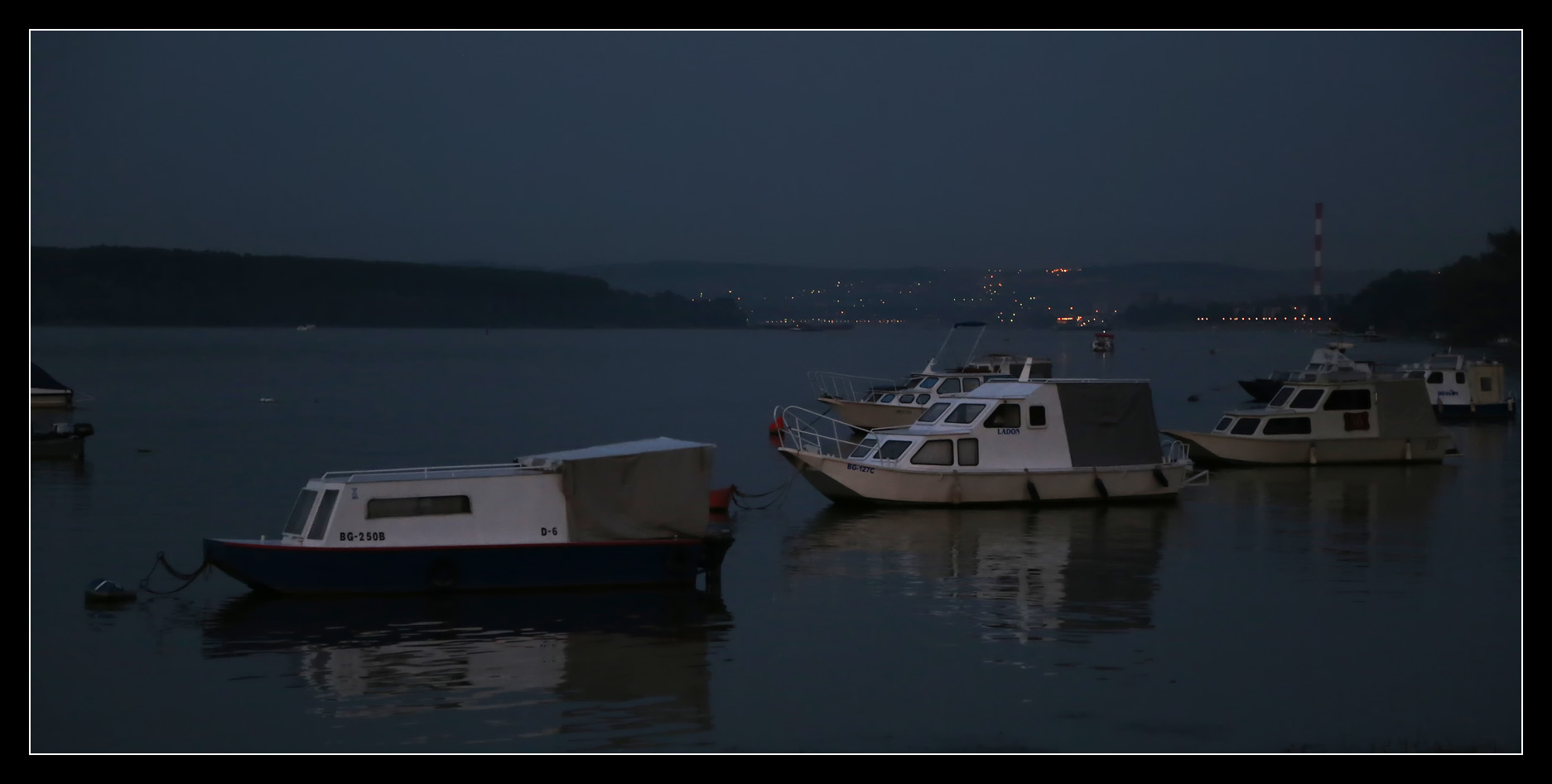 Hotel Jugoslavija damaged in 1999 had been at least partly revived.
Next time, we will continue our trip by "Avala"!