Last weekend was my 45 year high school class reunion in Lewiston, ID. Unlike the last three reunions (30, 35 and 40 year), I decided to drive my pickup to Lewiston instead of riding my motorcycle. One reason for the change of transportation was so I could drag along my photo equipment to take shots of things I had only ridden by in the past.
First stop on the way to Lewiston was Royal City, WA., where this six axle Baldwin road unit has been sitting for over twenty years. Royal City is at the end of a former Milwaukee Road branch line.
Looking east toward the end of the branch line.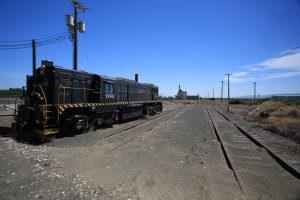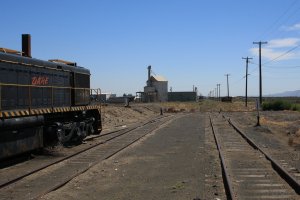 Looking back west. The rails behind the diesel have either been cut up or covered over, so it is not going anywhere soon.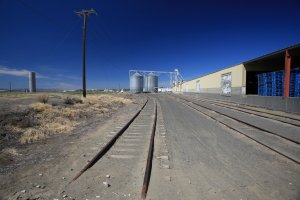 The engine is lettered
TSWR
and numbered
B-2070
. I have no idea of the model or its former owner. Given the general paranoia these days, I did not want to stick around for an extended period of time looking for a builder's plate. If anyone has info on the engine, please share it with the rest of us.
Last edited by a moderator: