CB&Q ran excursions with 5632 in the Omaha area in the early 60's. Circle tour Lincoln to Omaha through Ashland, Chalco and Ralston and back to Lincoln through Bellevue, Oreopolis,, Louisville and Ashland.
A really nice man, Fred Kujawa, gave me his train negs to take care of. Here are 2 of my favorites.
1. Chalco while we all waited. Notice how people are dressed, where people are(standing on the signal), and check out all of the late 50's and early 60's Chevy's, mostly.
2. Here comes the 5632. This was a working agency at the time. We had tickets and the train stopped for us to board. What a day!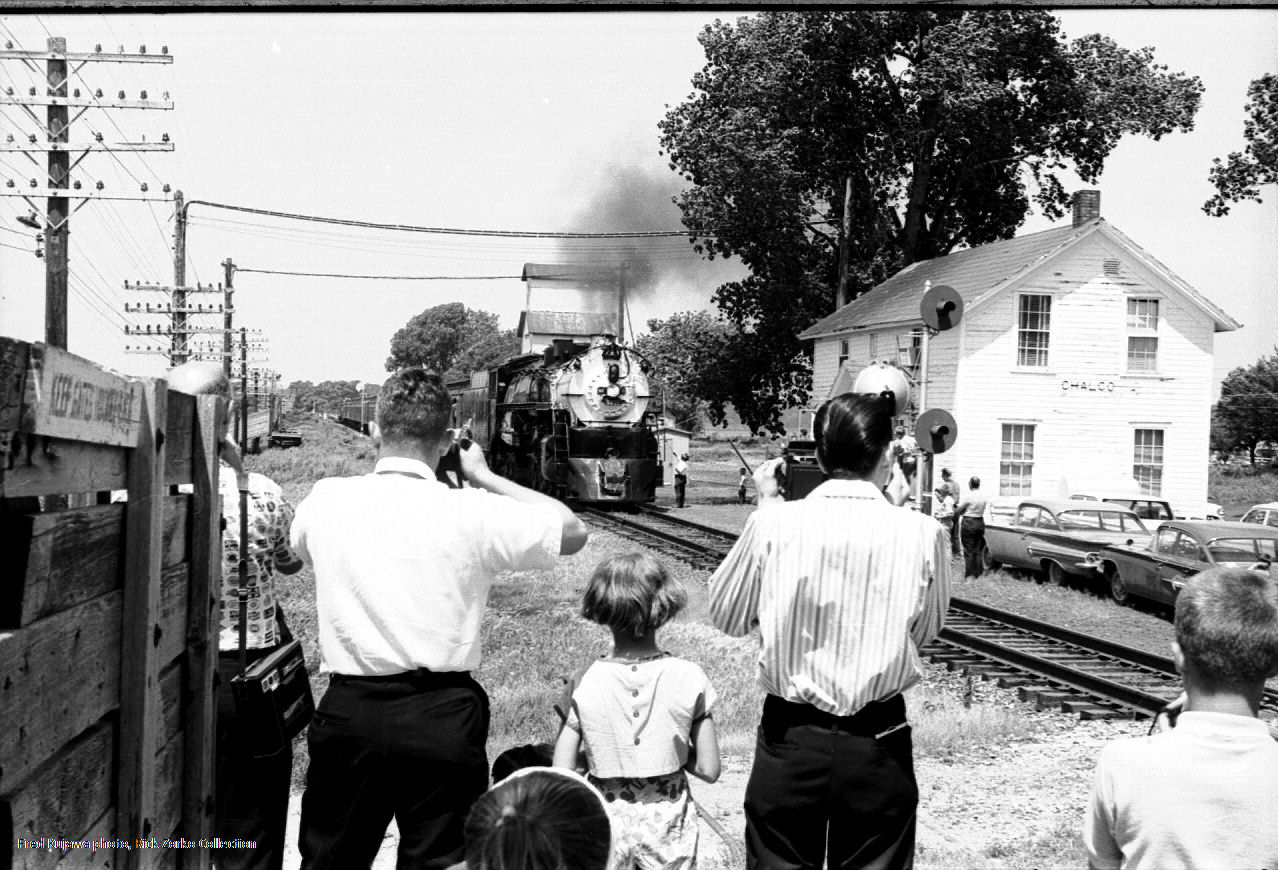 Last edited by a moderator: