Hi,
To the previous part of the series:
Cornfield Express 36: Subotica (50 p.)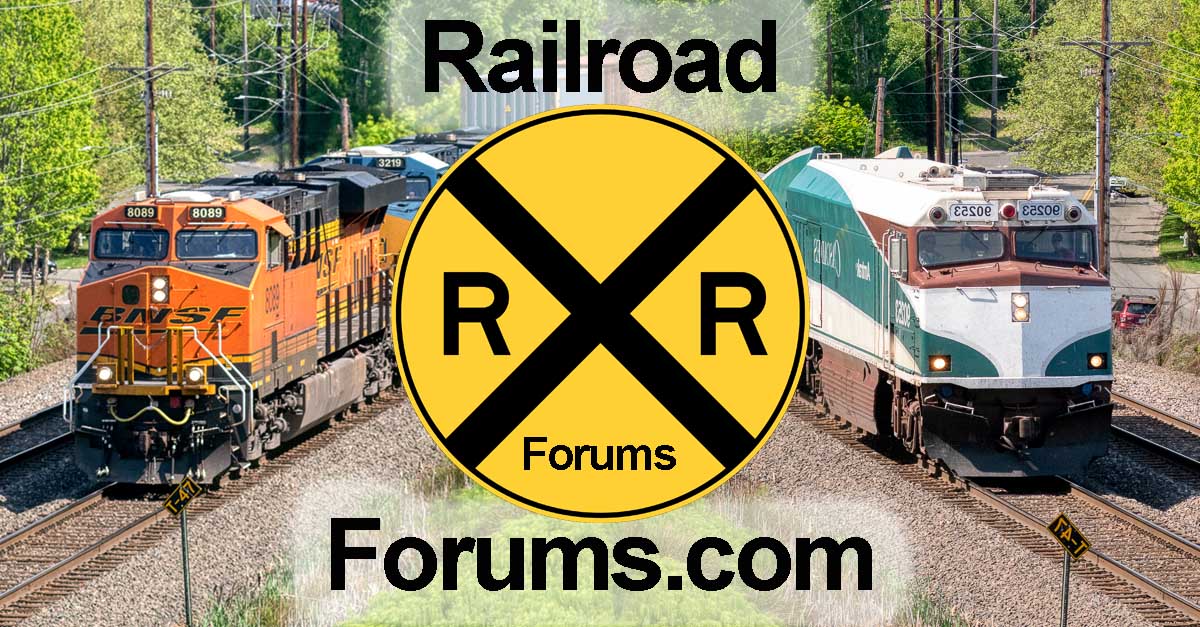 Hi, To the previous part of the series: Cornfield Express 35: Avala (50 p.) https://railroadforums.com/forum/index.php?threads/cornfield-express-35-avala-50-p.16904 August 14 2015 We return to Subotica station on a very hot afternoon. As you can see, many signs are bilingual in Serbian /...

railroadforums.com
The video for this part:
August 14 2015
We return to Subotica station in 95 degree heat. Something was waiting...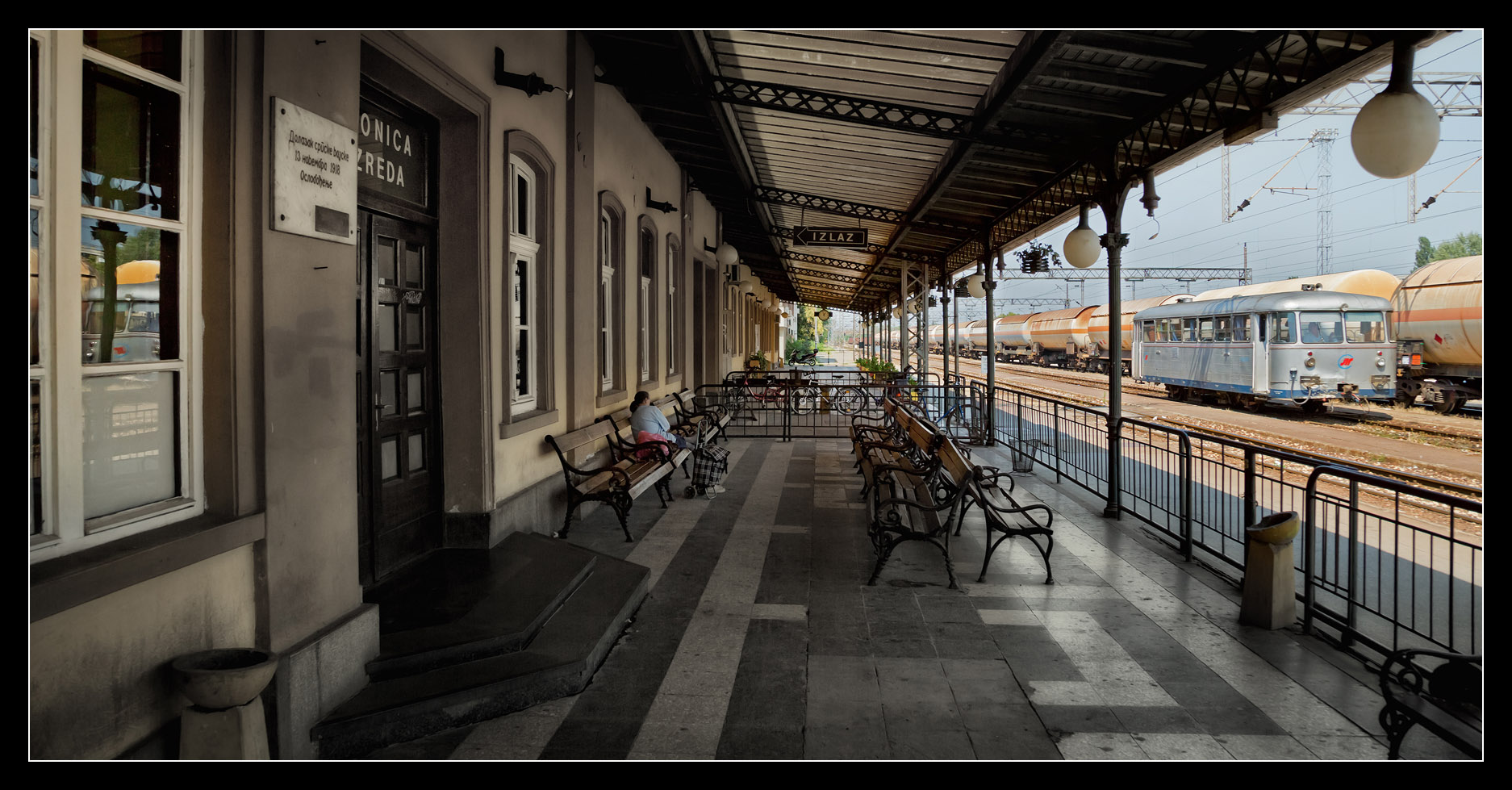 812-211, the last of its sub-class in operation which ended for all ŽS-Šinobuses (a word derived from German "Schienenbus" = railbus) the following year. Overall, 270 Yugoslav railbuses had been constructed 1954-69 with Uerdingen-license at GOŠA.
Inside, you could find this inventory listing every item down to the toilet bowl.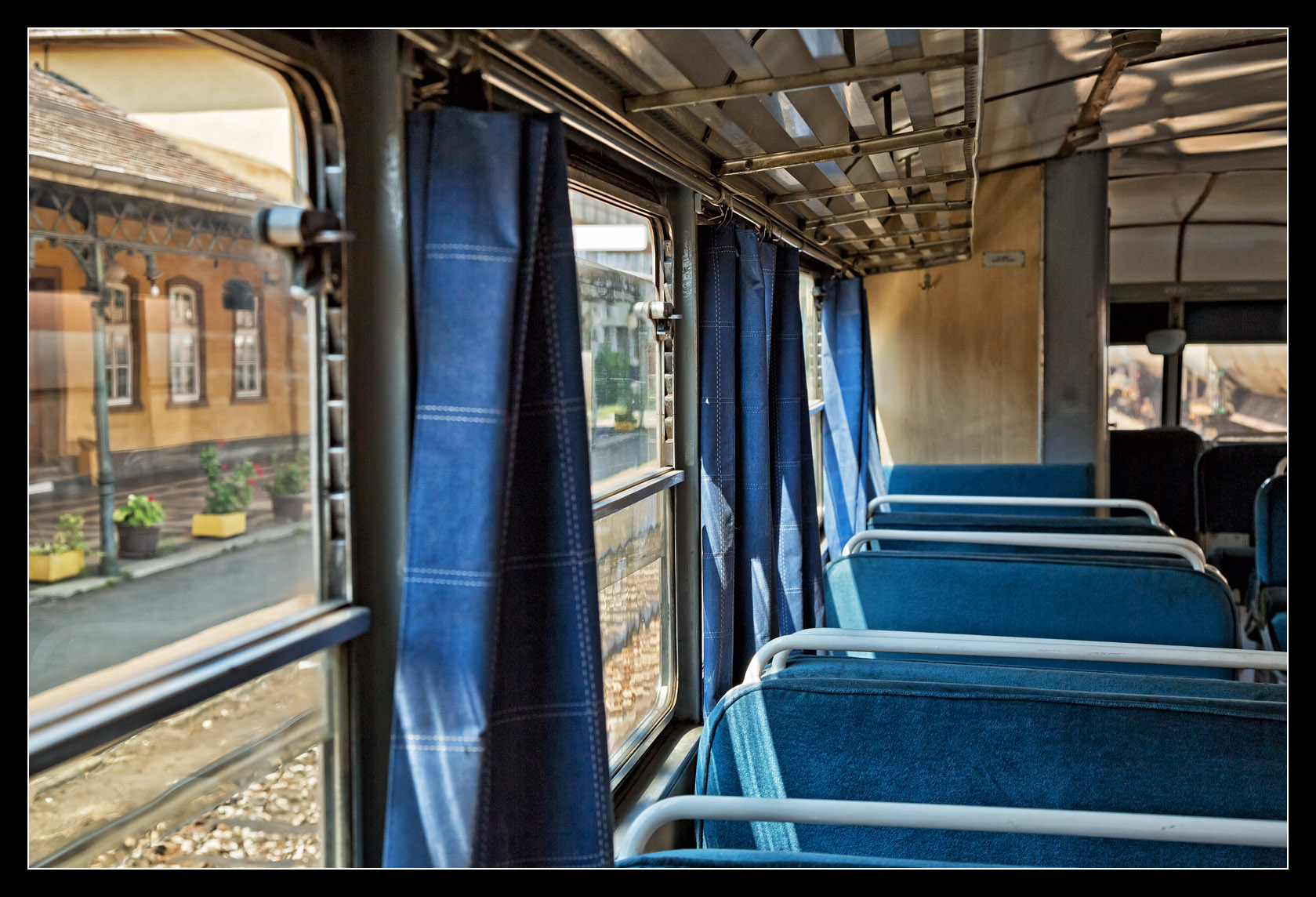 A modern connecting DMU had arrived, PT 5420 from Odžaci, Bogojevo and Sombor.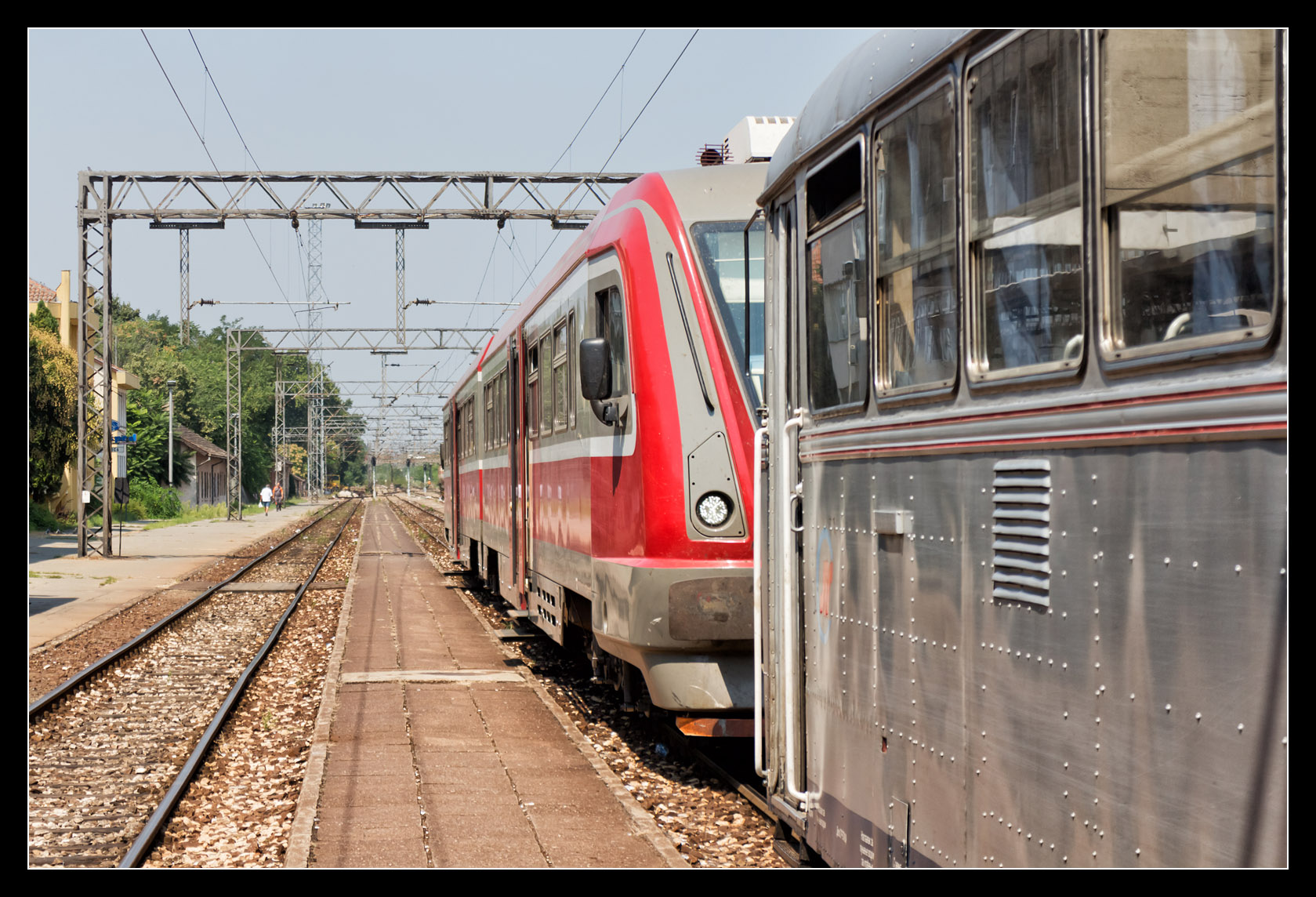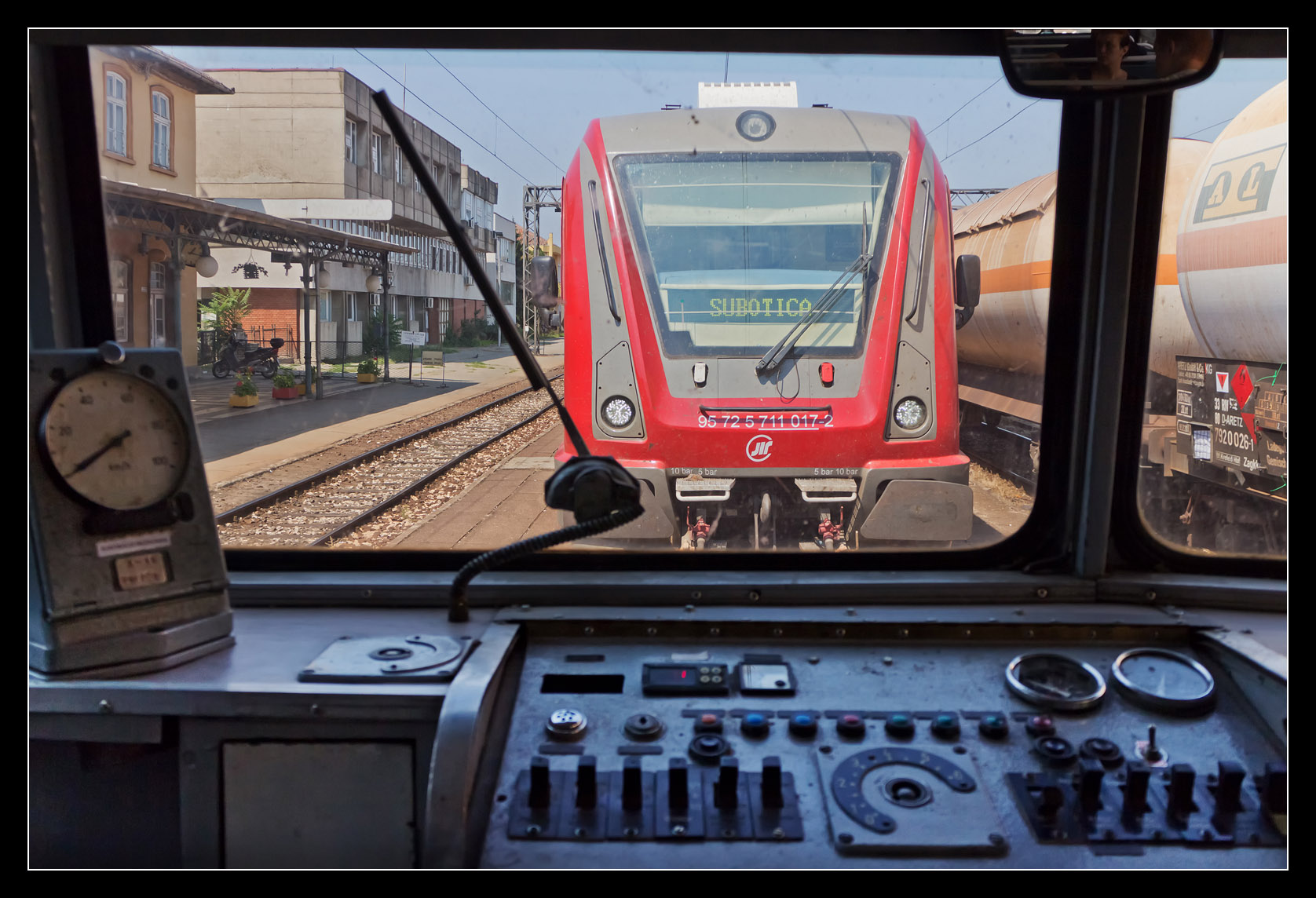 Working timetable of the lines through Bačka and Banat regions.
PT 4513 Subotica 1:20 p.m. - Senta 2:34 / PT 4512 Senta 2:48 - Subotica 4:02 offered the ideal possibility for a short railbus excursion. However, the bumpy ride was even too much for me after while, I would not wish that to anyone on a regular commuter basis.
After 8 miles of jolting through the scorching heat, we reached the first station – Bikovo - where a family in beach attire boarded to reach the cool wet relief of a nearby bathing lake.
We approached Bogaraš village near Senta in northern Banat.
On the first morning of the Balkans tour 2015 we had woken up passing the Făgăraș Mountains (Hungarian: "Fogaras") - so, you could call this tour: from Fogaras to Bogaraš (last letter pronounced "sh" in both cases).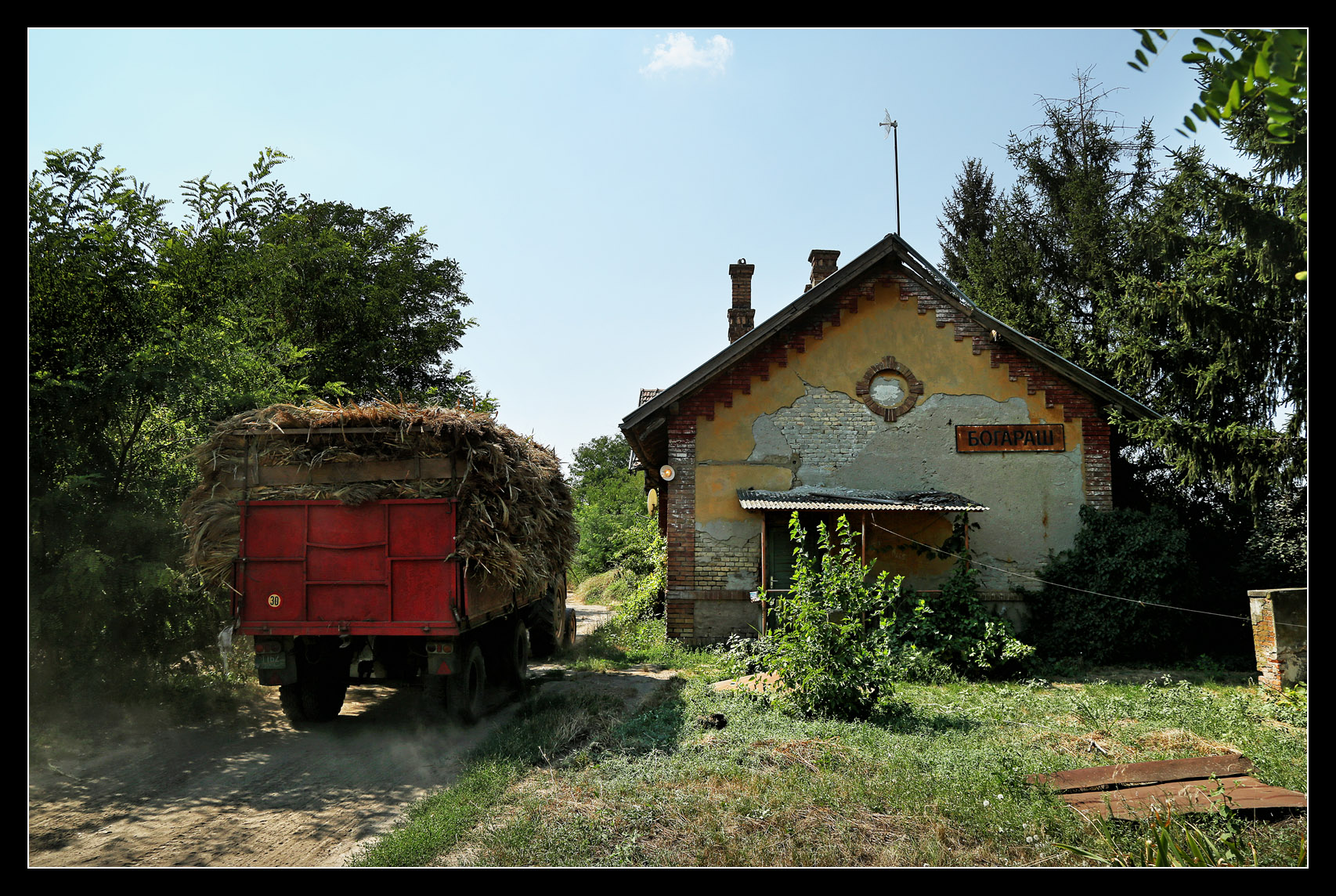 Who pays the electric bill?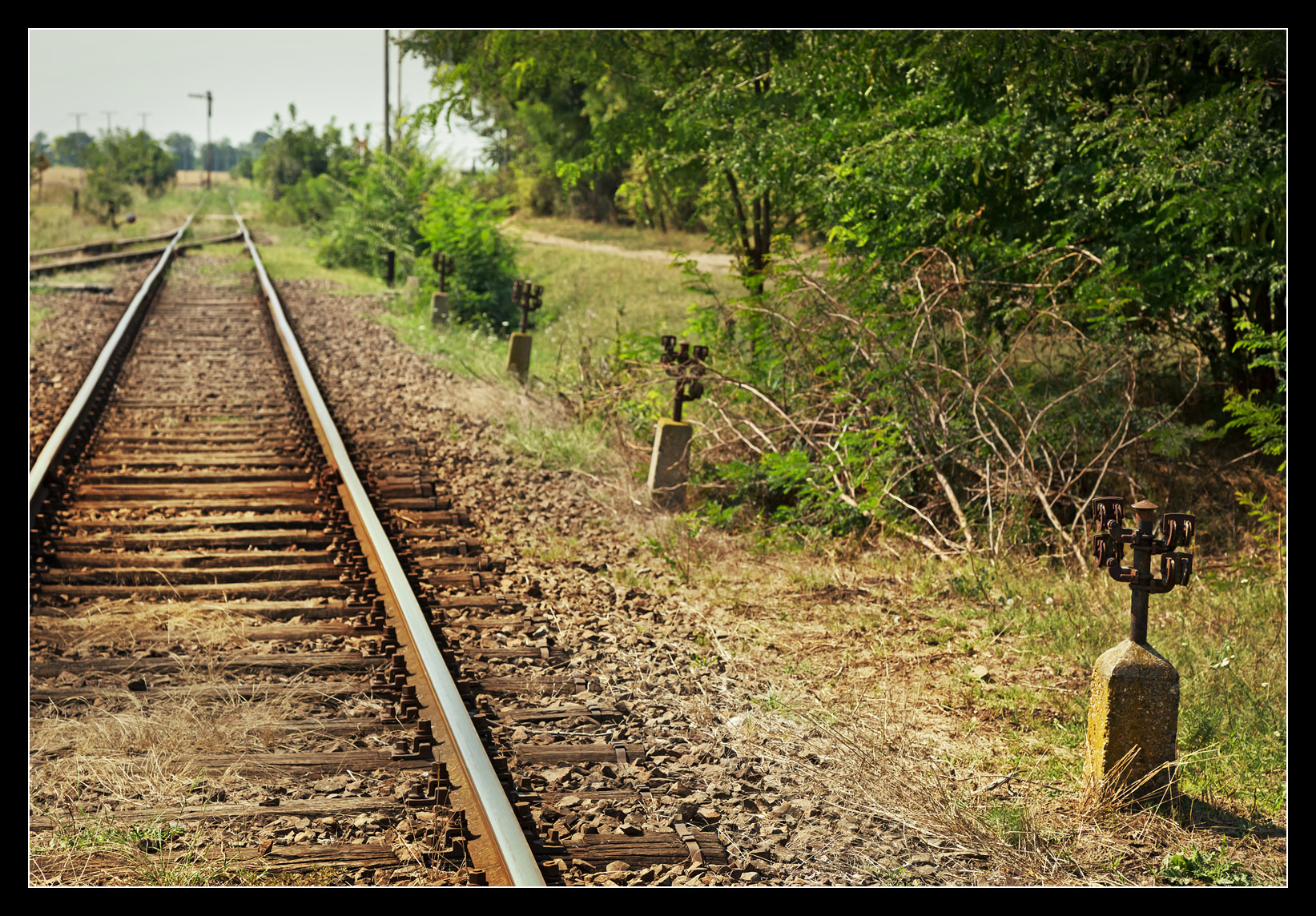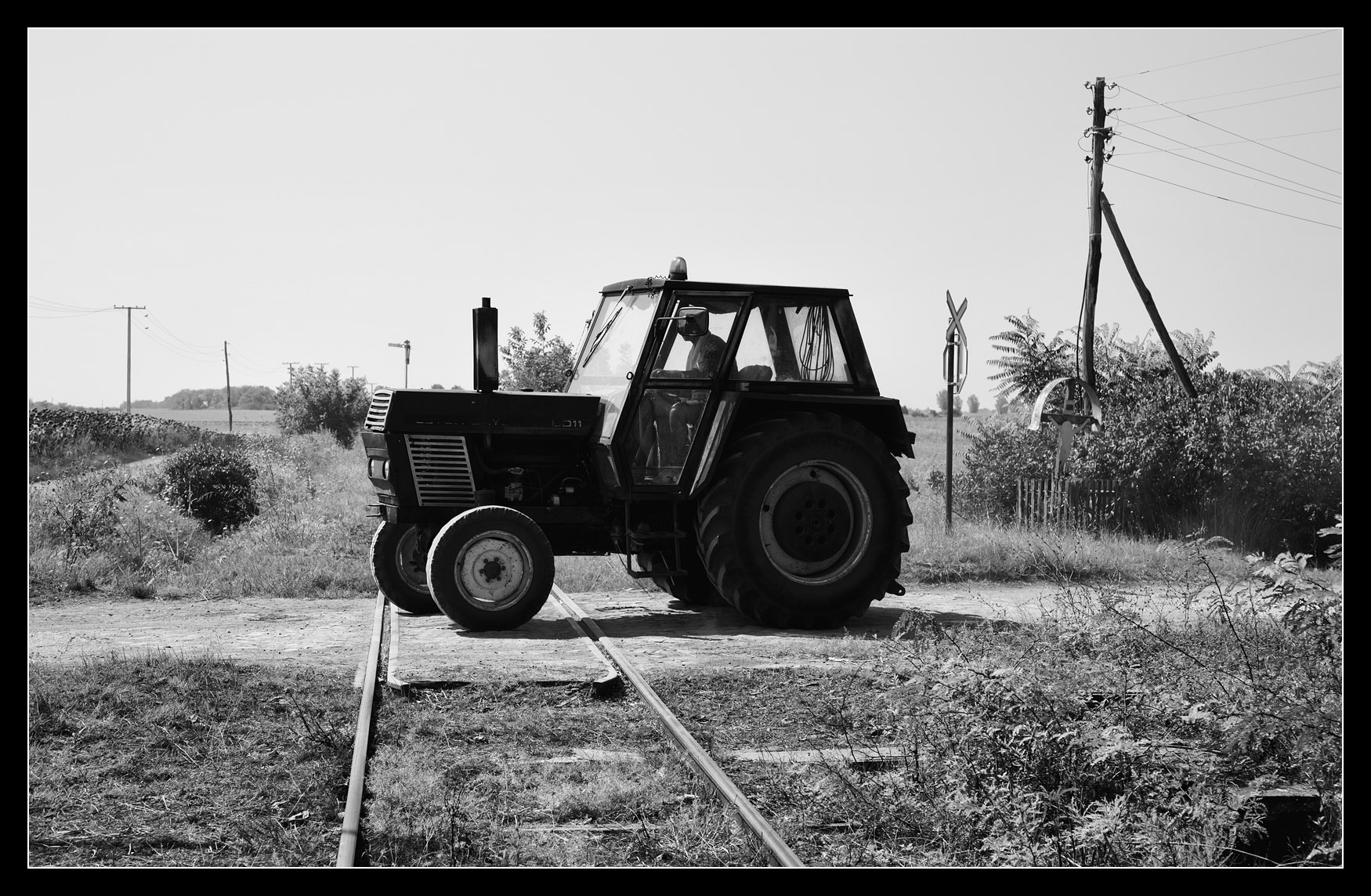 Our ride back to Subotica punctually appeared in the distance.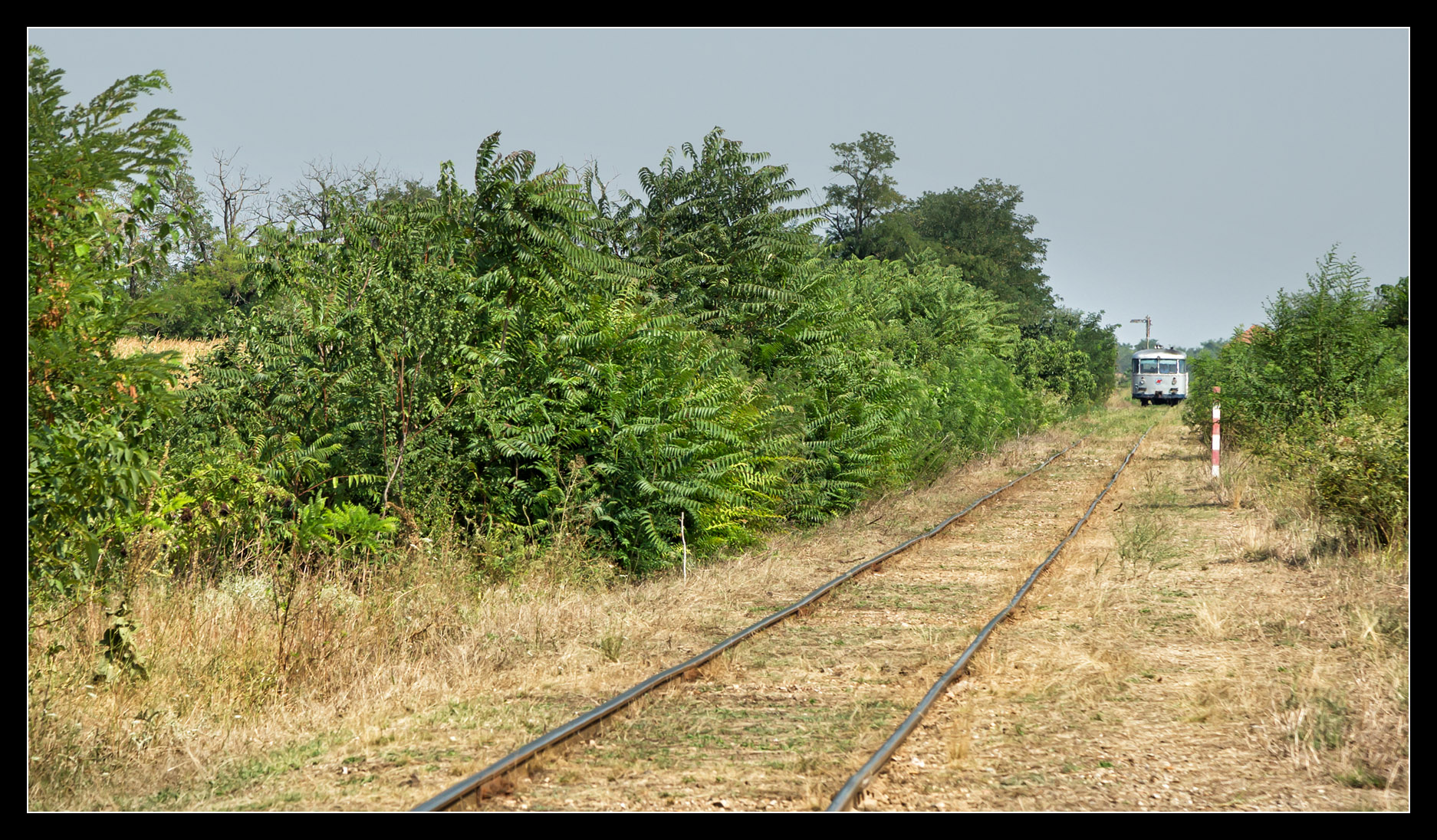 I exploited the photo possibilities of the location.
Finally with cornfield. Notice the former second station track and the one for maintenance draisines.
With portrait of the engineer.
Joining the mainline, Subotica city center in sight.
Video impressions of the railbus ride: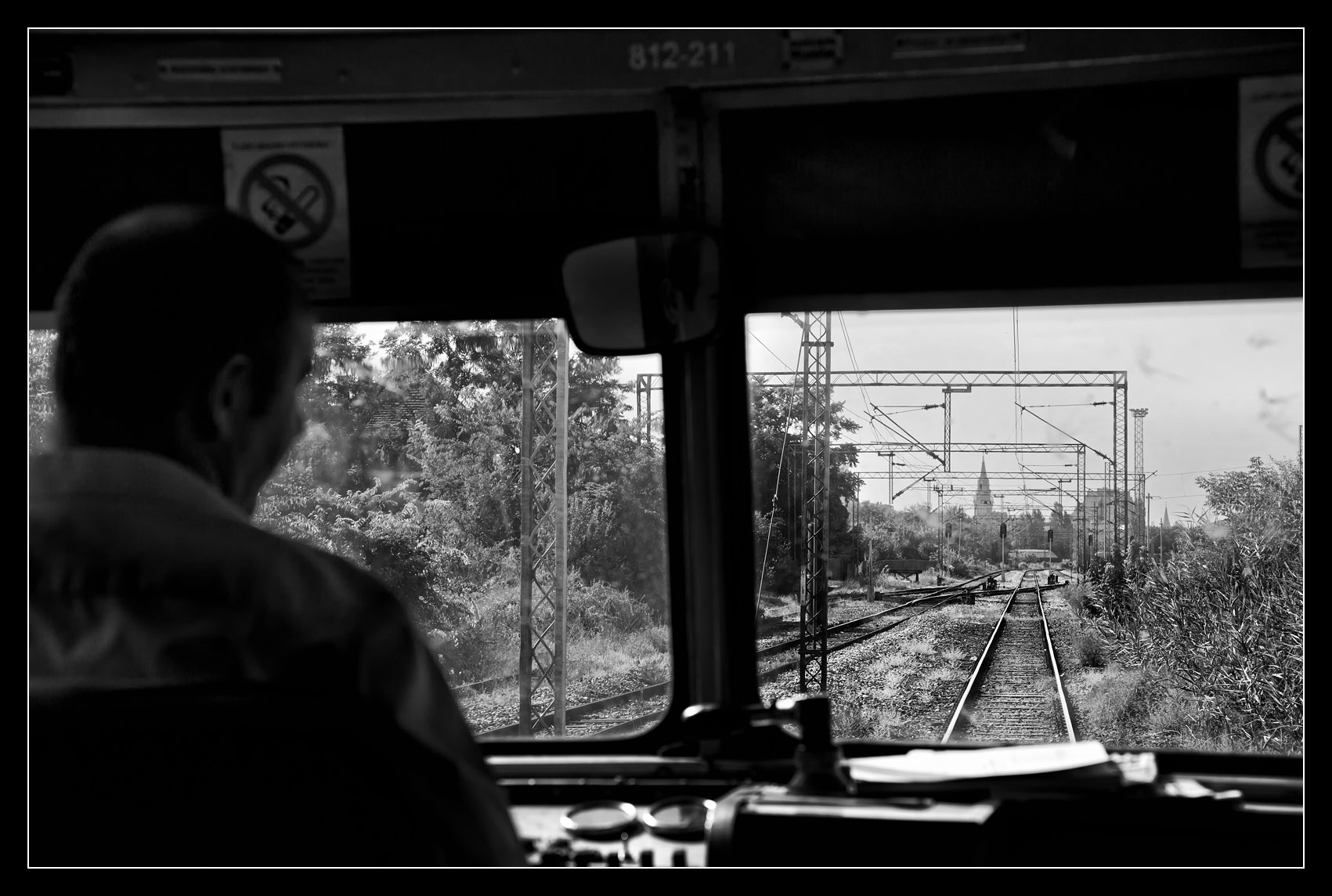 Something was waiting...
Express "Avala" Vienna - Belgrade and connecting Šinobus!
The railbus soon departed again as PT 4503 at 4:20 p.m. on the longer round trip to Kikinda.
A single couchette coach on track one, possibly for B 1137 "Panonija" to Bar that Friday evening.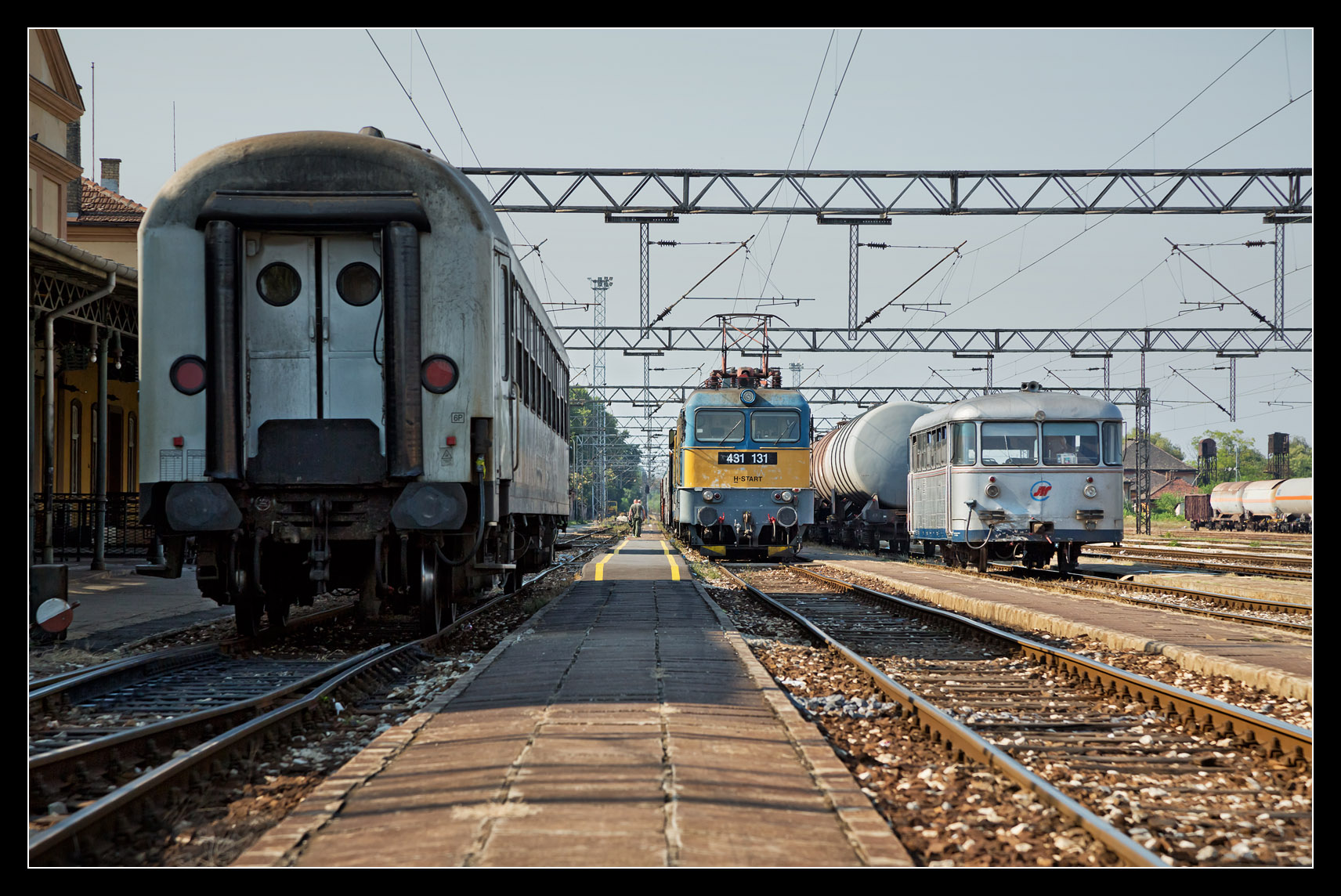 We had had enough heat for the day and retired to the city for refreshments and proper dinner.
August 15 2015
I returned to the station early Saturday morning. After my switching encounter (see previous report part), I waited for PT 4510 from Senta at 6:47 a.m. in front of this classic backdrop.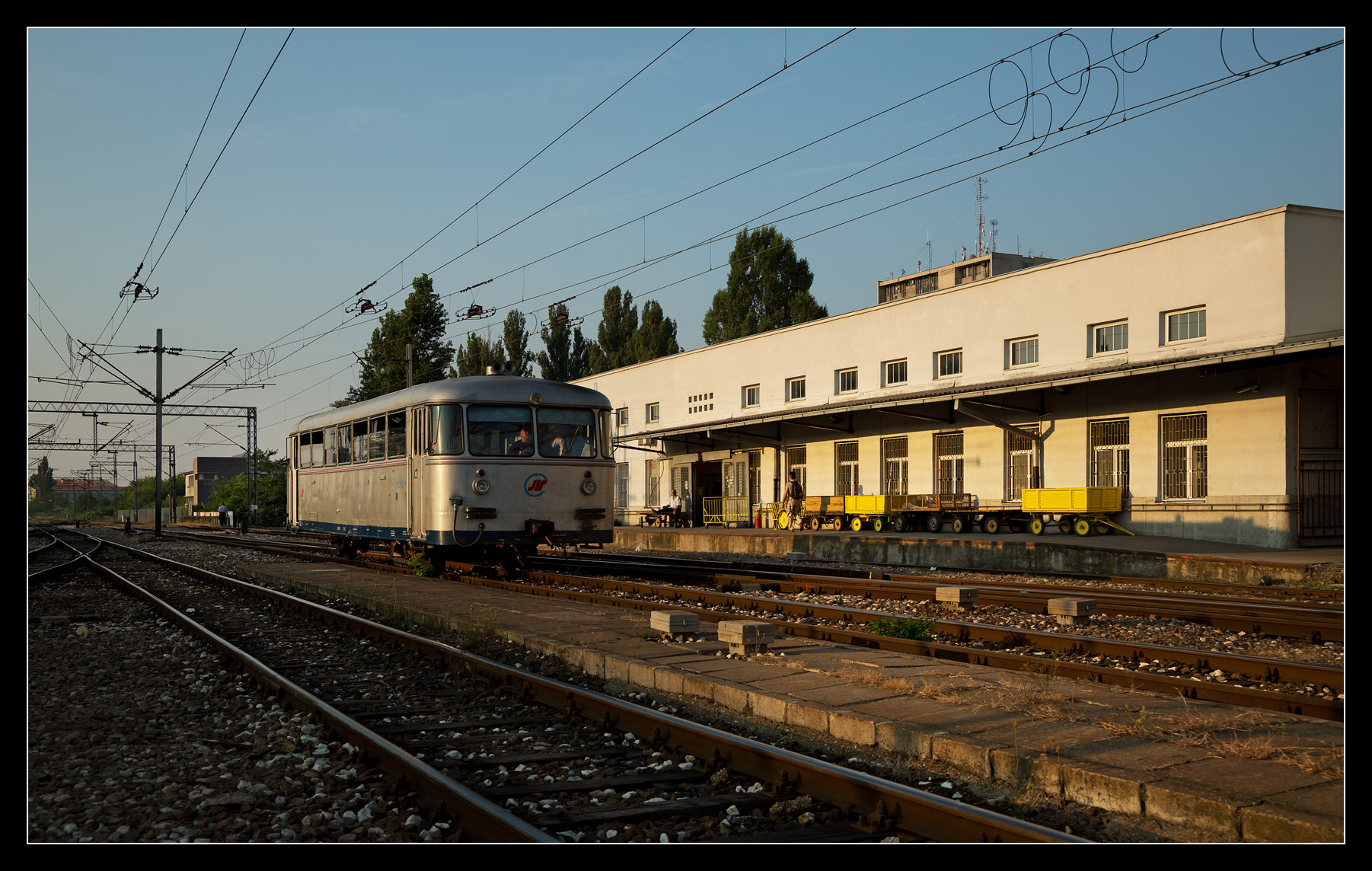 A long station for a short Šinobus.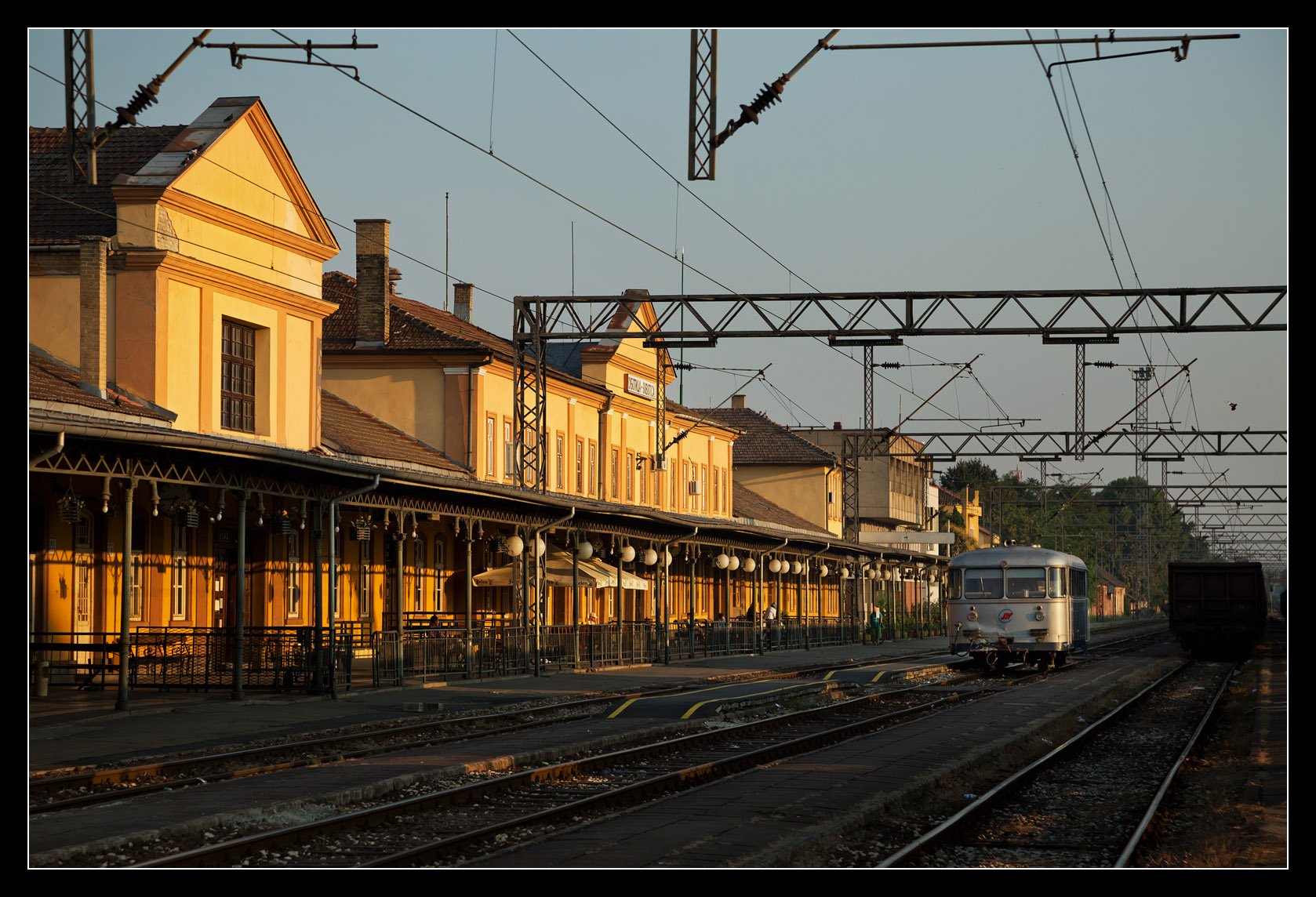 It even had arrived three minutes early.
PT 4400 from Novi Sad consisting of 412-013 (old number 412-027) / 412-014 (412-028) appeared at 6:58 a.m., half an hour delayed.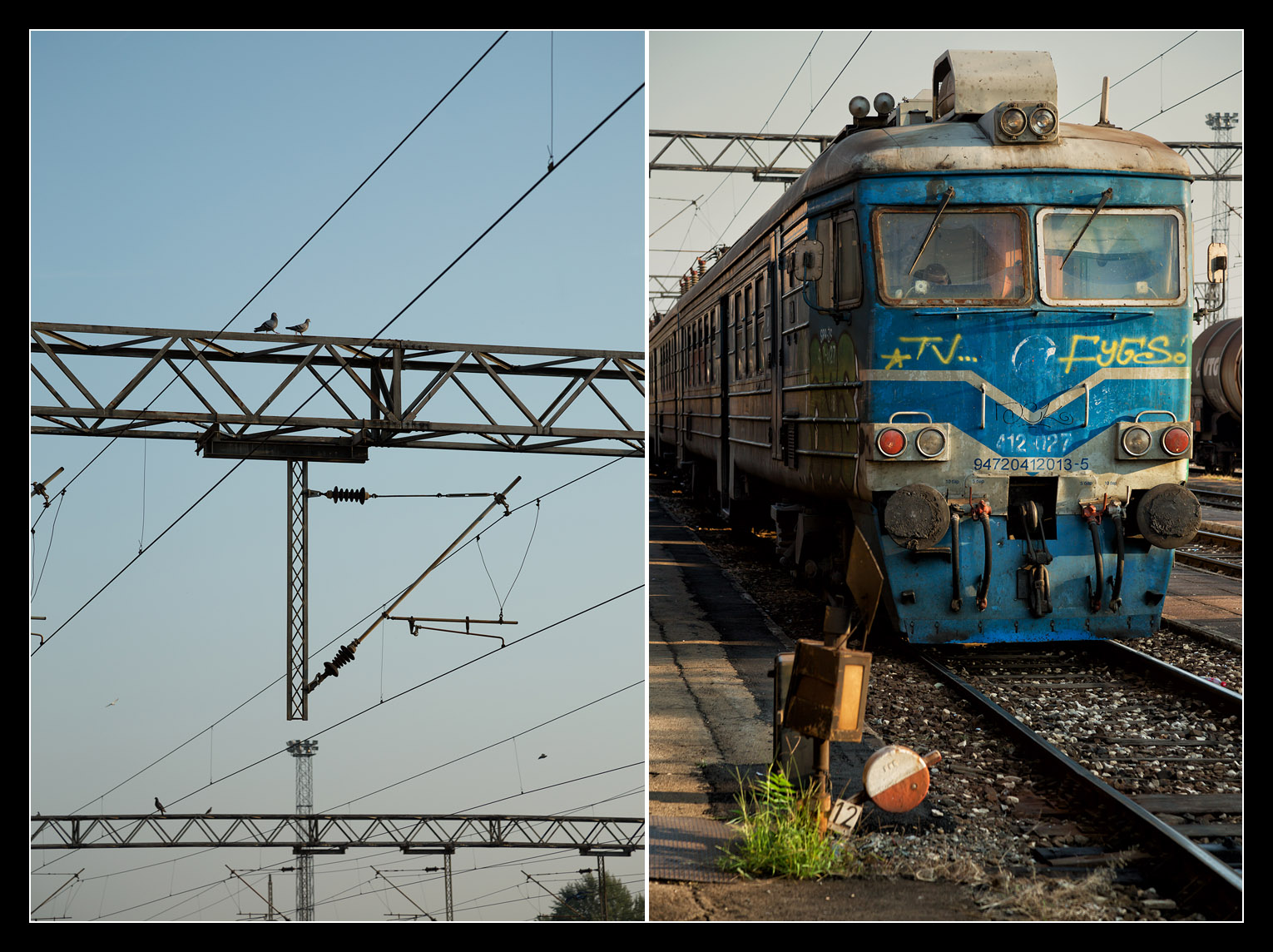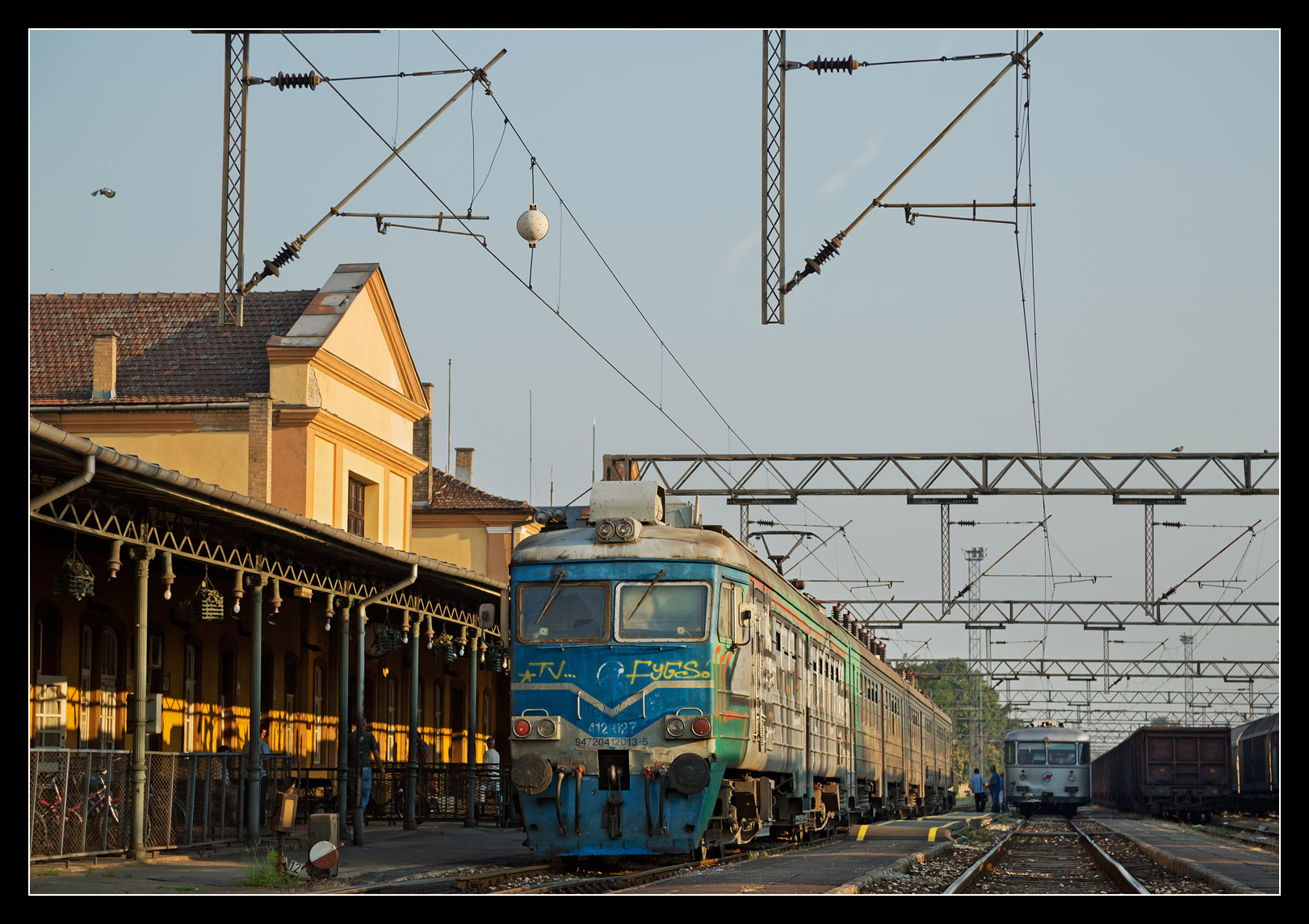 PT 4501 departed towards Kikinda at 7:05 a.m.
Departure on video:
August 17 2005
Almost to the day a decade earlier, Miško and I chased the local freight from Slovenian capital Ljubljana through the night towards Novo mesto. At half past ten in the morning, we had reached the Croatian city of Karlovac where HŽ railbuses also were in their last year of regular passenger service.
We captured the train towards Metlika at Ilovac.
On video:
An industrial siding.
Next, we drove around past Ogulin and spent the afternoon at the seaside mountain line from Rijeka where I stayed overnight with relatives.
August 18 2005
I took the early morning local train to Meja and continued to Zagreb in the afternoon. You had to change from "Gomulka" DC EMU to AC loco hauled train at Moravice back then.
One of my favorite travel impressions were taken on the following trainride.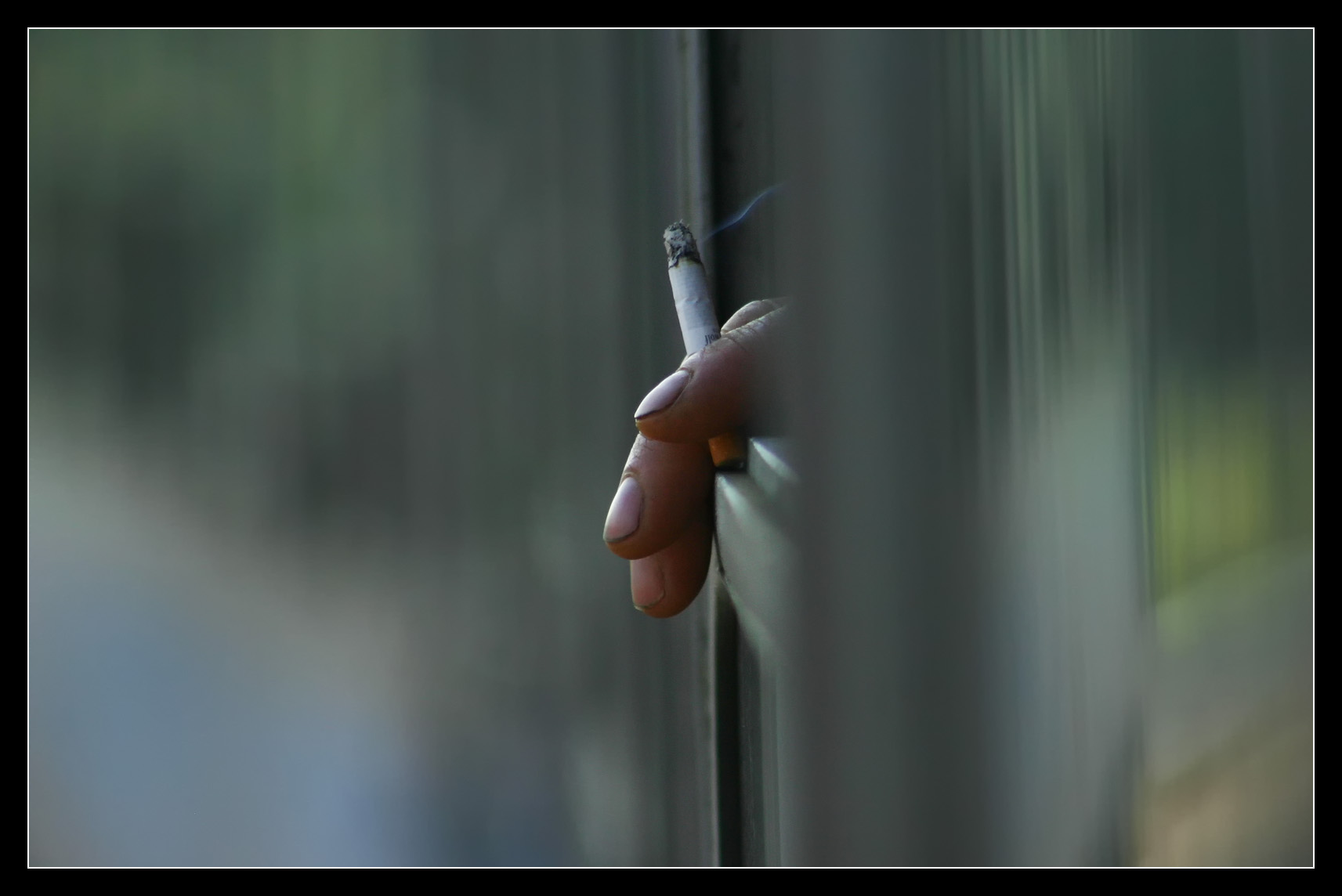 Lovely summer evening light on the railbuses at Karlovac.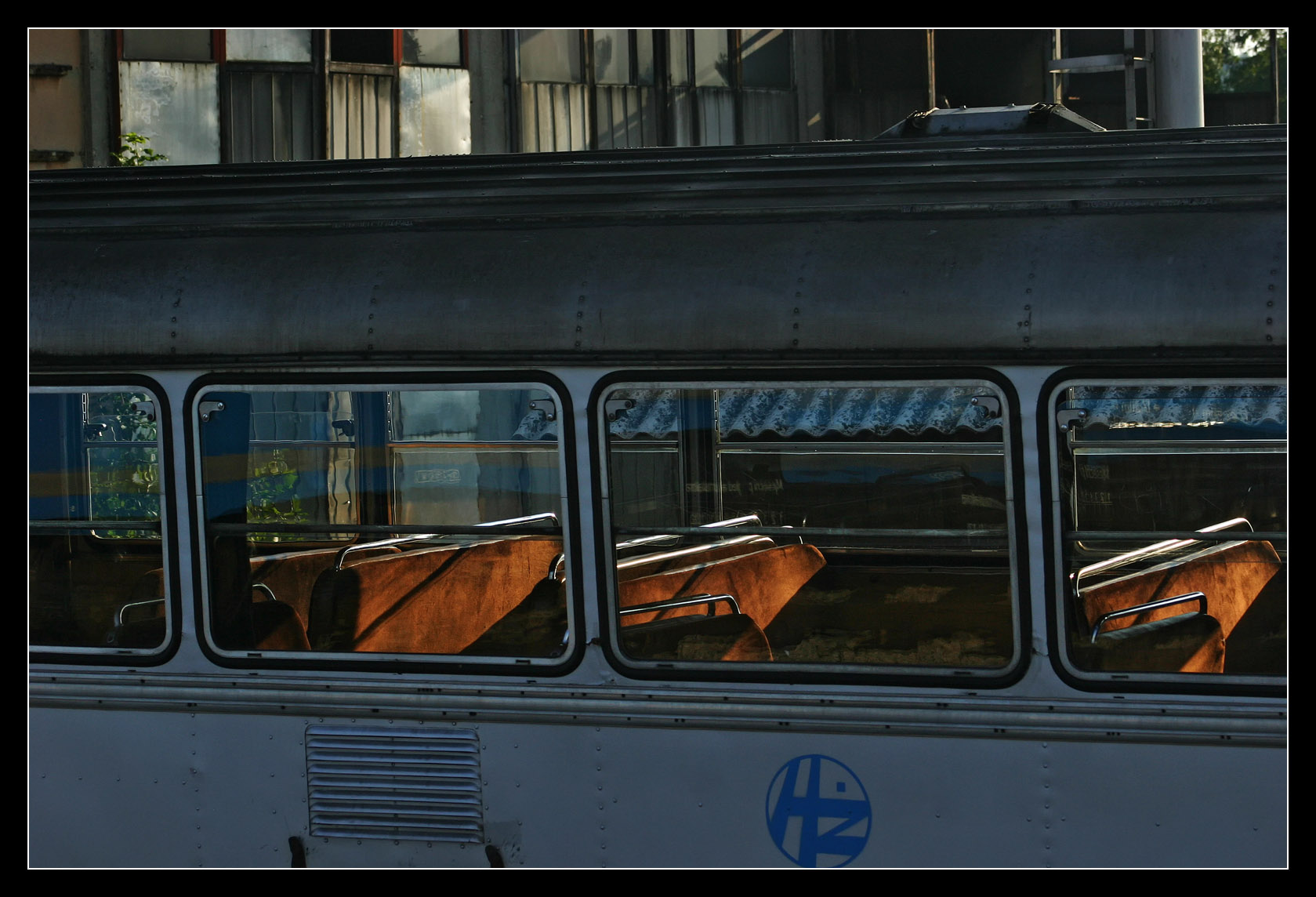 My final operational HZ railbus photo.
Next, we will continue to the Croatian capital! :0)