Finished working on the St. Croix sub Friday and was able to get a few pics; we moved to the Marceline Sub over the holiday weekend and start work Tuesday,
A westbound freight passing Hager City, WI; the track in the foreground goes into a now closed fracking sand loading facility,
An eastbound loaded oil train passing Hager City, WI
There is a bottleneck in Prescott, WI where the double track goes to single to cross the former CB&Q drawbridge.
There is a bridge tender in the tower because of all of the recreational boating in the area; the St. Croix river joins the Mississippi River here.
It looks like this boat would barely fit under the bridge; I saw several yachts bigger than this one moored in the area.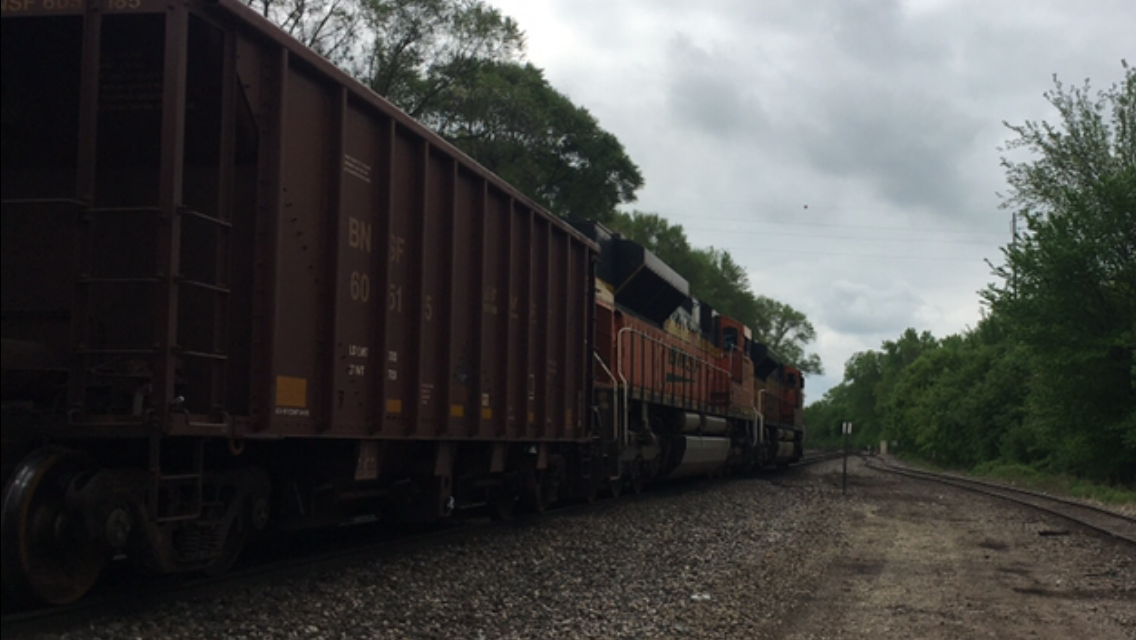 A loaded eastbound taconite train coming out of Prescott, WI with a pair of SD70ACe's on the point and a single Dash 9 on the rear.
An eastbound freight on Main Two.
A westbound empty grain train on Main One about to enter the single main; in a quarter mile this train will be on the drawbridge posted above.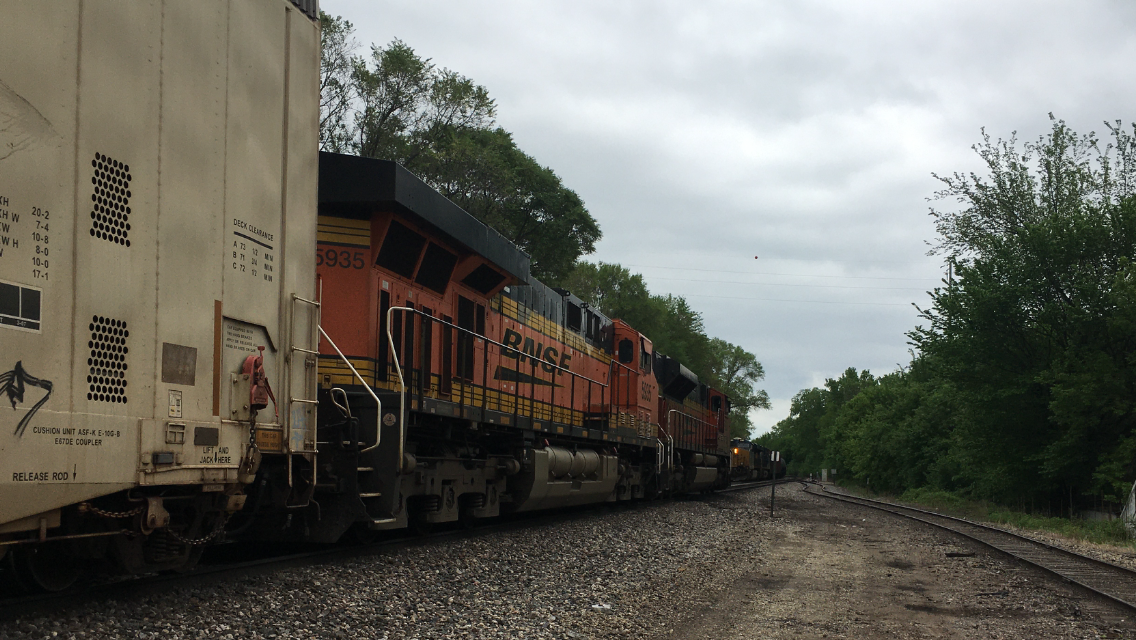 A LOADED autorack train!
An empty oil train with a pair of CSX units; I have seen solid sets of CSX & NS power on this line as well as CP, UP, KCS and FerroMex units.