BN 2922 was built 5-1963 as T&P GP35 #612
Became MP 2606 (in MoPac blue)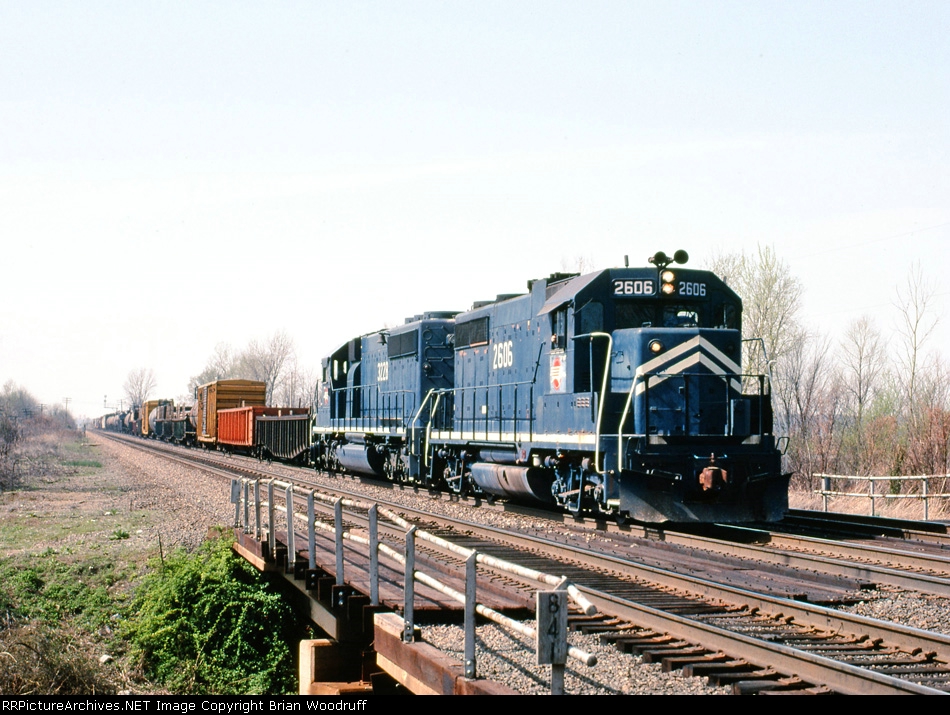 In 1978, it was one of eighteen MP GP35's rebuilt with a 16-cylinder non-turbocharged 645 engine at North Little Rock shops, and became
MP GP35M 2606
.
It was acquired by Union Pacific in the 1980 UP-MP merger, and was repainted into UP colors with MP lettering on August 14, 1984, one of only two ever so repainted. All of the GP35M's were used in local service around North Little Rock until stored in 1985.
This unit was sold to Helm Financial, becoming
Helm Leasing Corp HLCX 2606
on August 10, 1987. It was leased as
Kiamichi Railroad 2606
from April 13, 1988 until February, 1989, when it was returned as HLCX 2606.
It was sold to EMD in May, 1989, and was rebuilt as
Burlington Northern GP39E 2922
, released February 28, 1990. It became
BNSF 2922
in the 1995 merger.