Hi,
To the previous part of the series: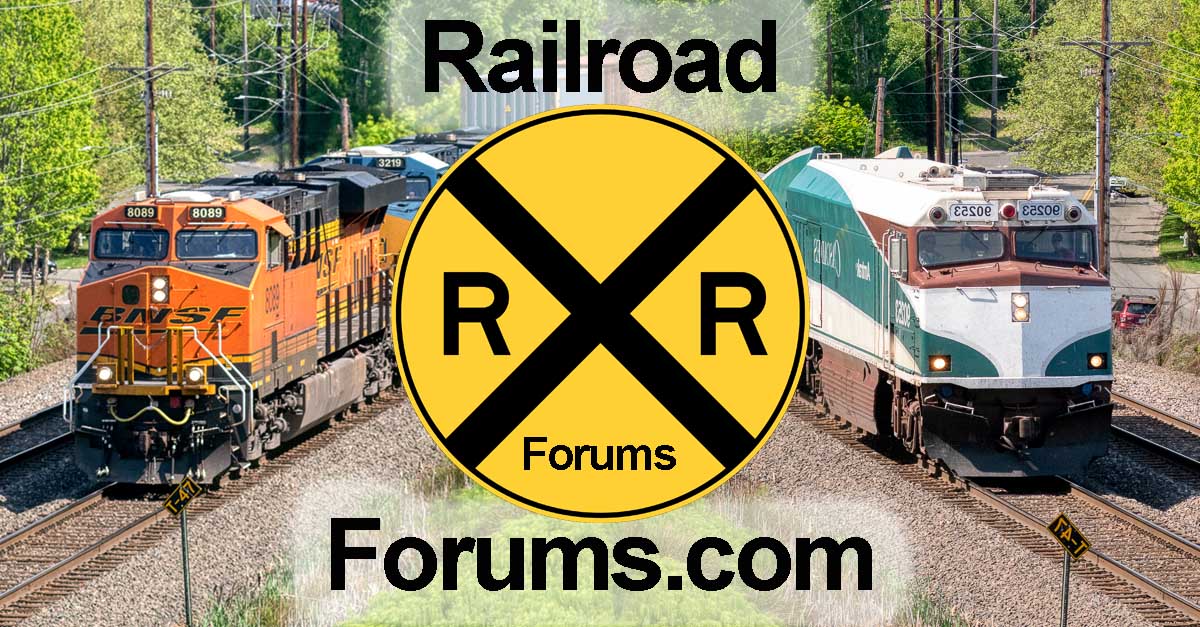 Hi, To the previous part of the series: https://railroadforums.com/forum/index.php?threads/nostalgic-may-1-enns-valley-classic-bohinj-railway-50-p.20107 Video for this part: May 14 2005 33-037 emerged from the Bohinj Tunnel at Podbrdo after 6 p.m. The charter...

railroadforums.com
Video for this part:
May 29 2010
I had arrived at Ravenglass across River Mite during low tide.
View into the opposite direction through a train window at a steam train in front of the Lake District mountain backdrop.
The Ravenglass & Eskdale Railway is operating miniature trains unusual for this landscape: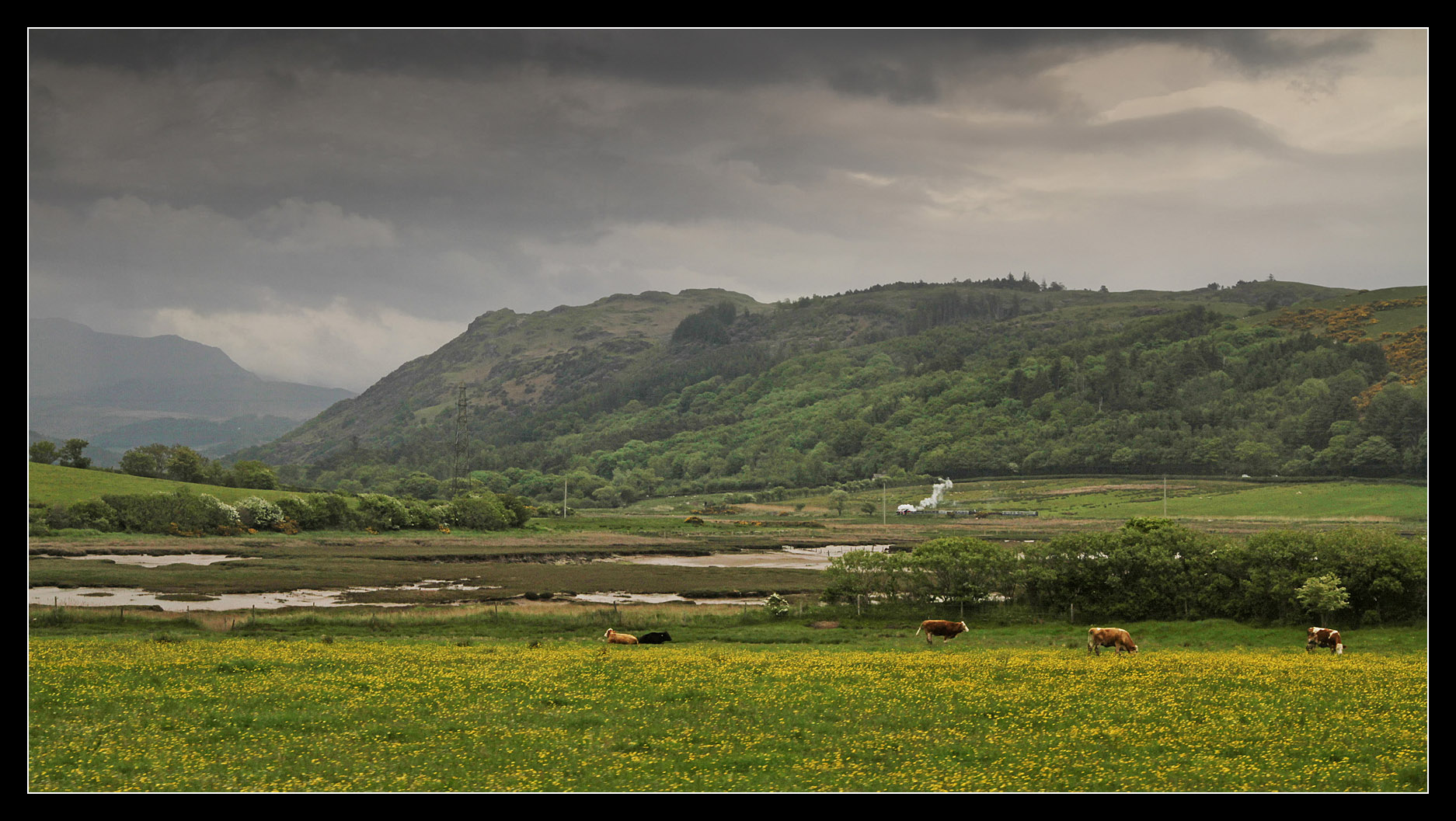 Level crossing gates at Saltcoats.
This road was marked as a ford. I took a quick peek into my backpack - when I looked up, half the road surface had been submerged (not in this photo).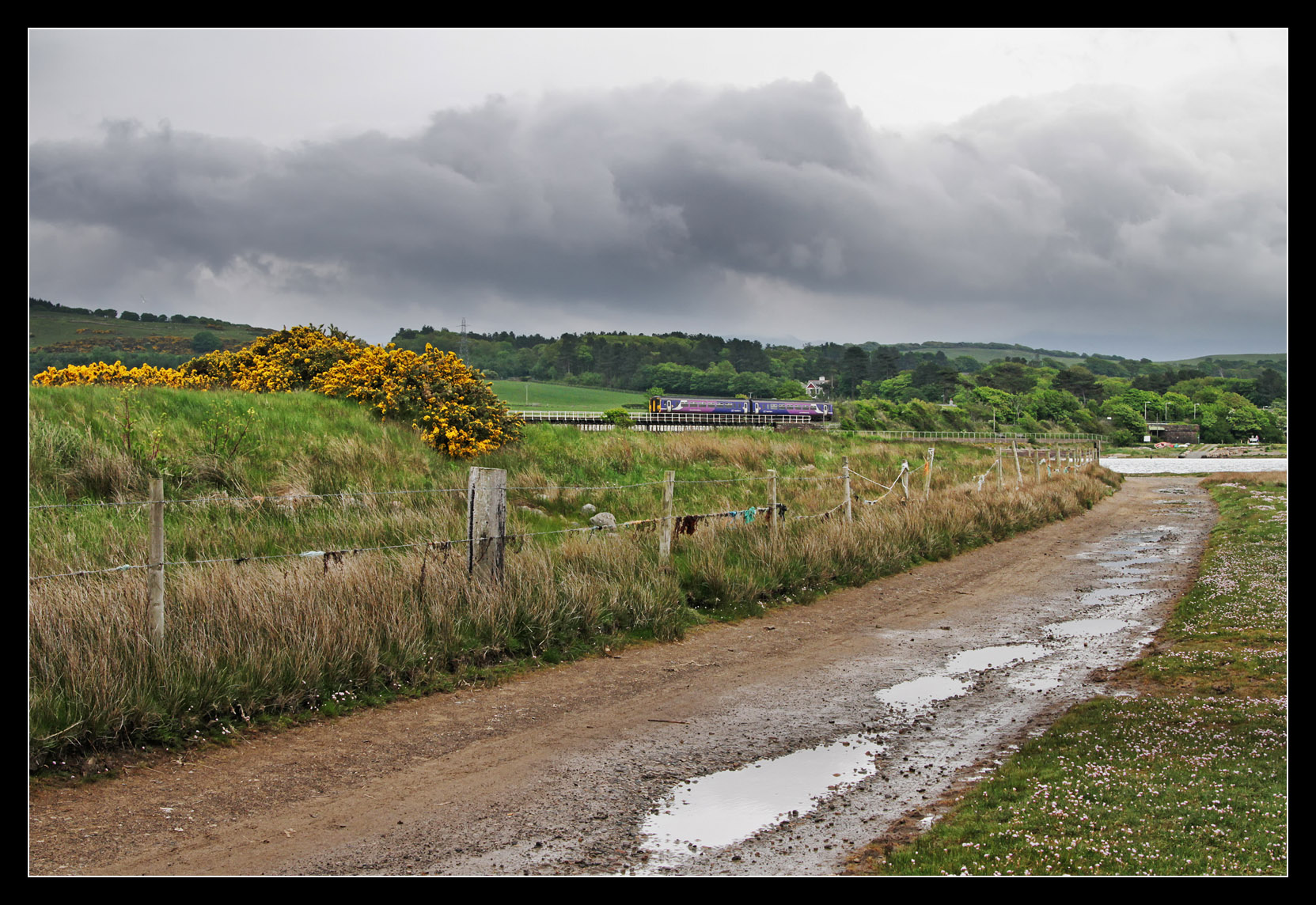 Something was approaching during the heaviest rain of the day on the other side of the estuary...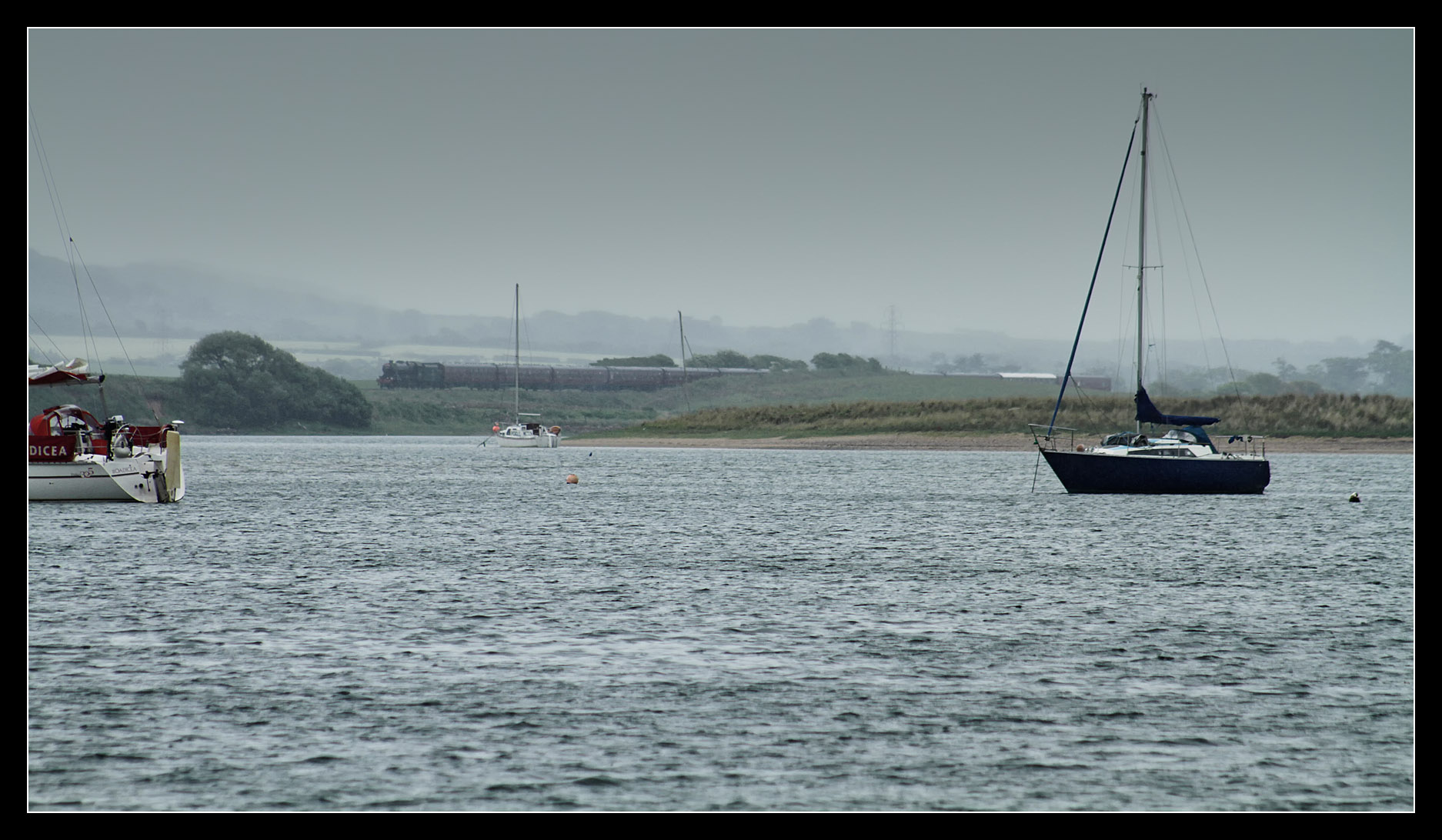 "The Lakelander" hauled by class 8F (4)8151 (Crewe / built in 1942) continued empty to Sellafield.
Busy Ravenglass and Eskdale Railway: the oldest engine "River Irt" (Sir Arthur Heywood / built in 1894) was just arriving, "River Esk" (Davey Paxman & Co. / built in 1923) waited for departure.
"River Esk" departing.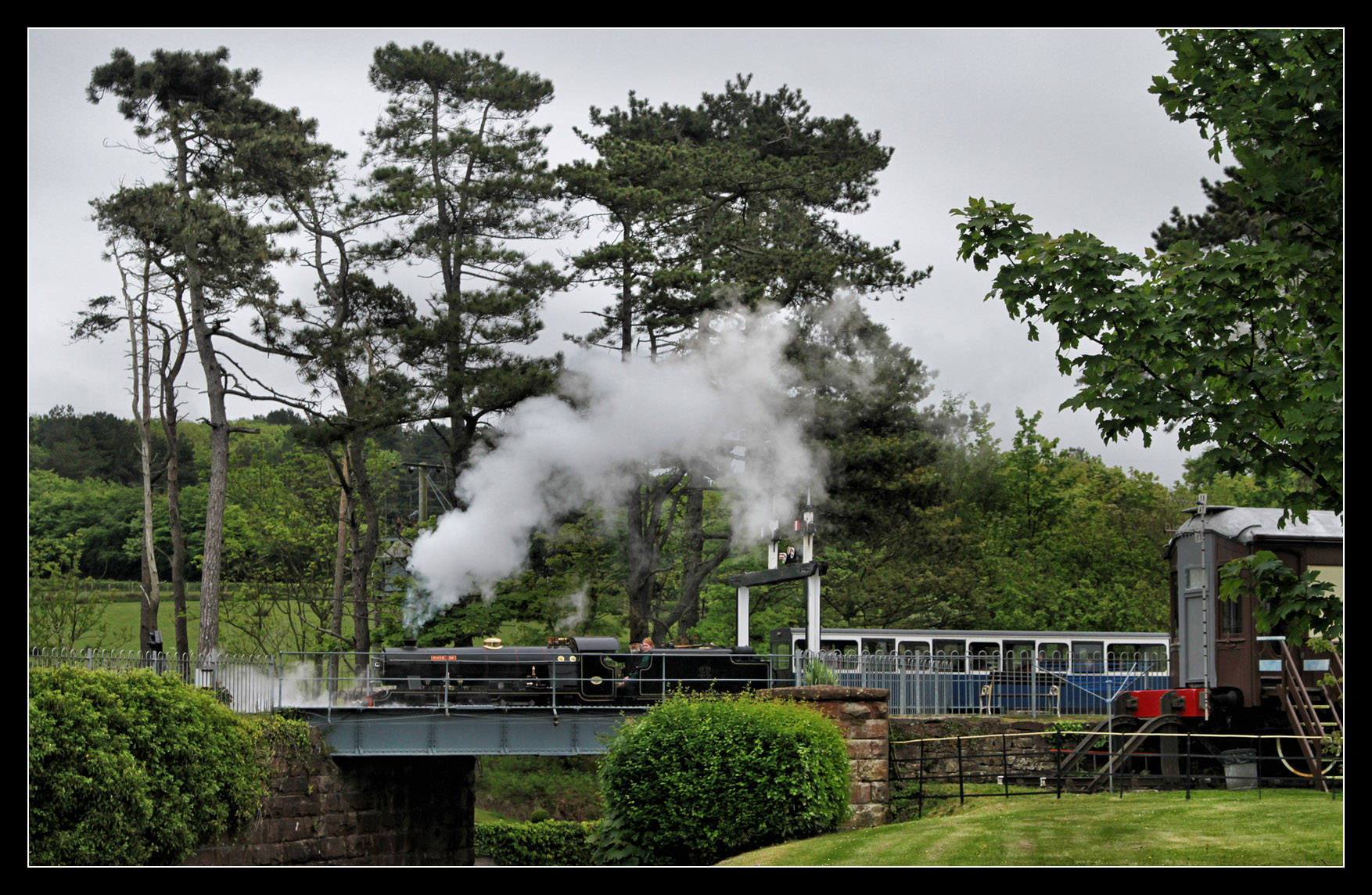 "River Mite" (Clarkson & Sons / built in 1966) in front of the turntable to the left, the main line to the right.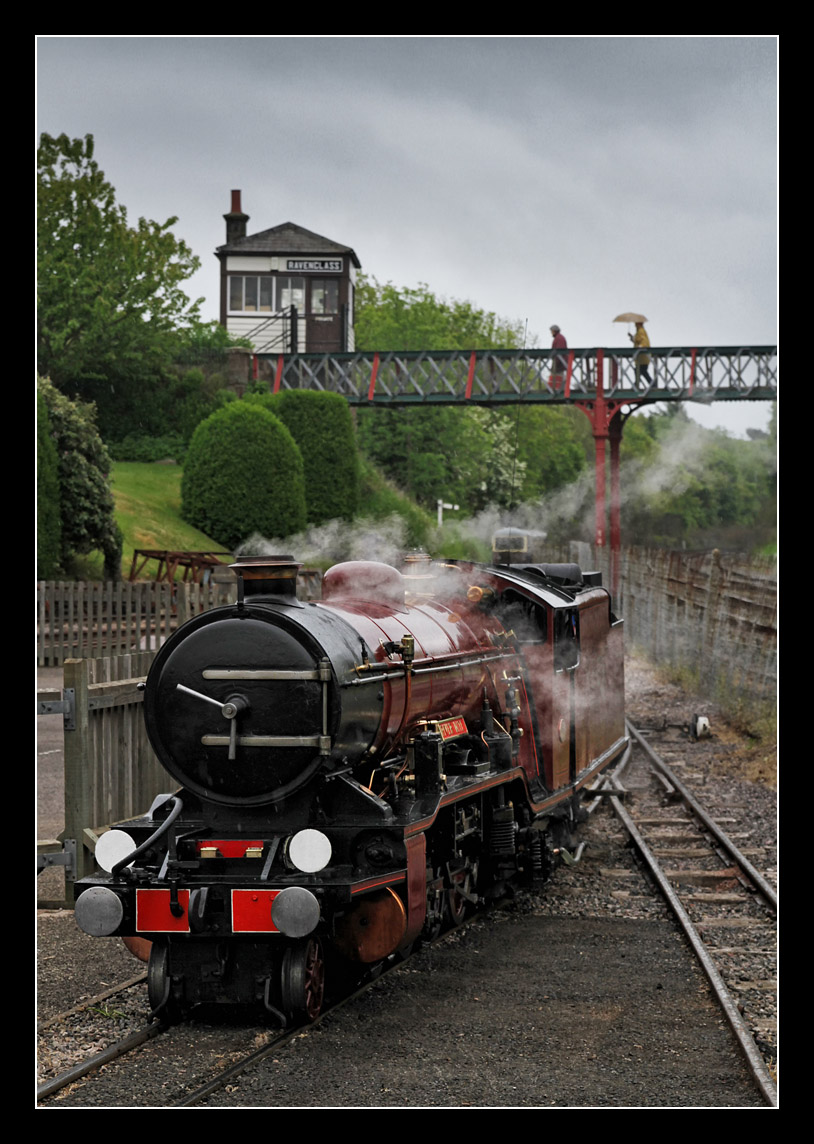 I moved on to Foxfield where this class 153 met another train.
The returning charter appeared at 5:11 p.m. on the other side of the River Duddon estuary.
Crossing the river.
One pylon to the right has been removed.
My train to Preston at 5:30.
A Virgin Voyager took me from Preston to Birmingham, we arrived delayed at 9:25 p.m.
May 30 2010
Oh well, you don't have to get up early for public transport on Sundays in the UK, but you need to be creative with some connections. I departed from Birmingham Moor Street by Chiltern class 168 to Leamington Spa connecting to a National Express bus to Cheltenham Spa.
From the town centre, I took bus D to Gotherington in the picturesque Cotswolds.
"Gosh, an automobile mishap seems to have occurred in the Cotswolds"
The 175 years Great Western Railway gala took place on the Gloucestershire Warwickshire Railway at the same time as a classic car meet at nearby Sudeley Castle.
One of the cars broke down right in front of my eyes, the others had to curve around it. The selection has been refined virtually.
The engine on the bridge across Gretton Road was GWR 7802 "Bradley Manor" (Swindon / built in 1938), the car in front is a Triumph TR4.
The broken-down vehicle turned out to be a Bentley Mark VI; a blog entry by its owner who has driven 12000 miles with it:
1951 Bentley MK VI Chassis No. B227 JN Engine B238 First Registered 26th January 1951 Since childhood I have always loved the look of MKVI Bentleys, to me their proportions are near perfect and I t…
www.kda132.com
An Alvis 12/60 from 1932 was overtaking in the background:
Bonhams Fine Art Auctioneers & Valuers: auctioneers of art, pictures, collectables and motor cars
More came by...
"Bradley Manor" departed Gotherington towards Winchcombe.
It was the only time that I have experienced some graver trouble during a heritage event in England. Somehow, the engines had been mixed up, so there were more trains running tender forwards than planned - on the steep grade Winchcombe - Gotherington even at both ends of trains. GWR 3717 "City of Truro" (Swindon #2000 / built in 1903) was steaming towards Winchcombe.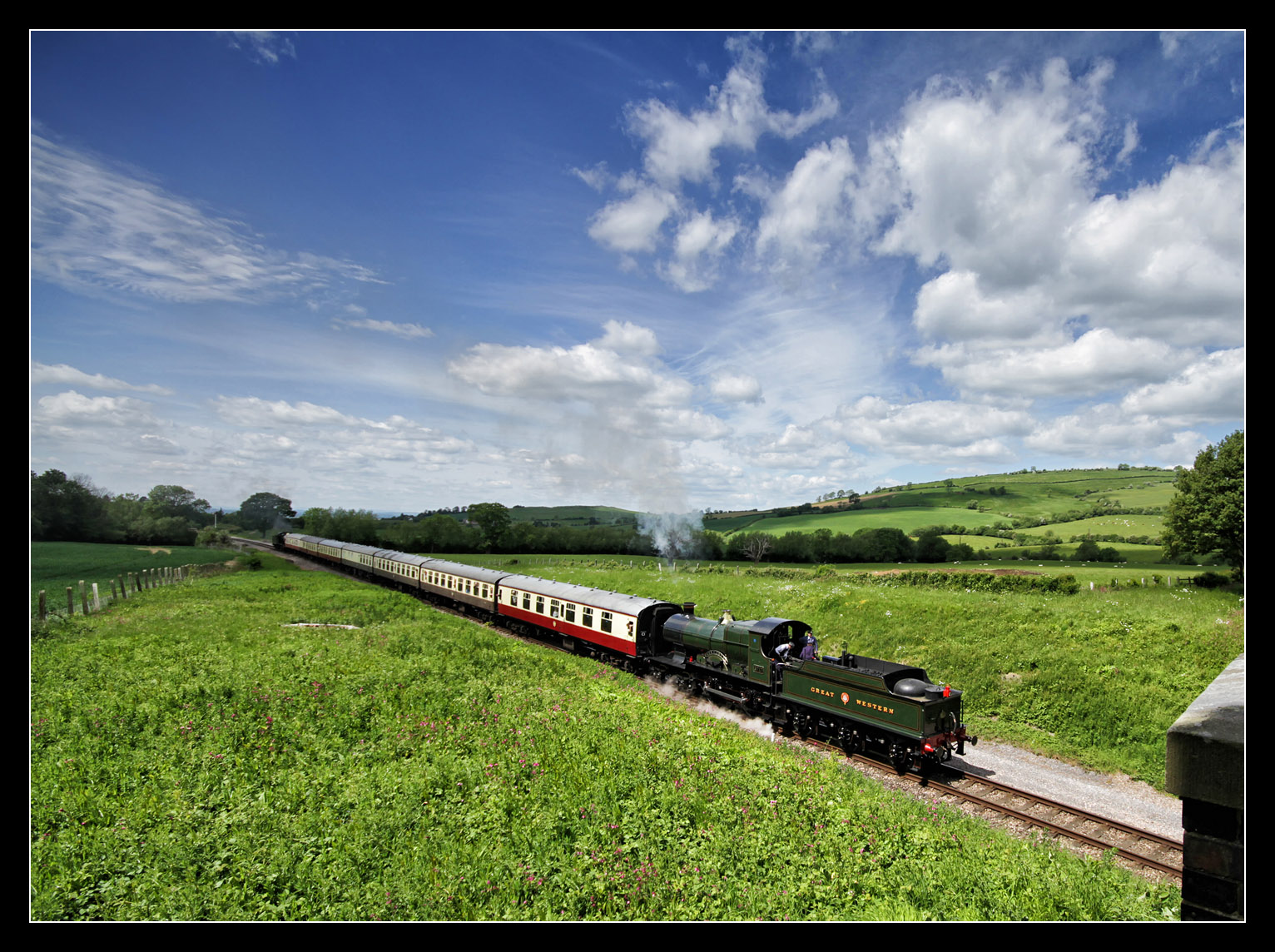 ROD (Railway Operating Division of the British Army) 5322, which had been delivered to France during WWI and later ran on the GWR and BR, arriving at Gotherington.
Busy Winchcombe station with GWR 2885 class 3803 (Swindon / built in 1939).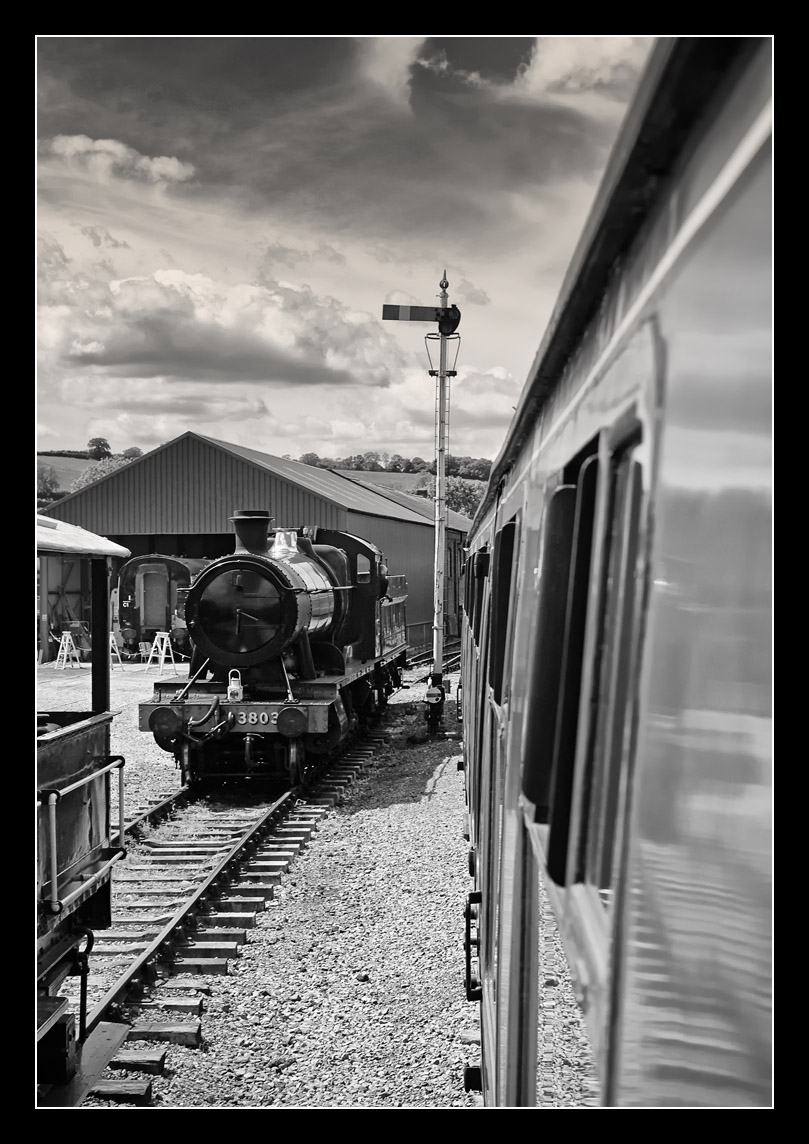 After arrival at Toddington.
The next class 8F in this trip report: Originally WD/LMS 8274 (North British Locomotive Co Ltd. #24648) which had been delivered in 1940 as a kit to Turkey and had been in service as TCDD 45160. It was sold back to the UK in 1989 and restored. For this gala, it had been repainted as Swindon-built #8476 which originally had entered GWR service.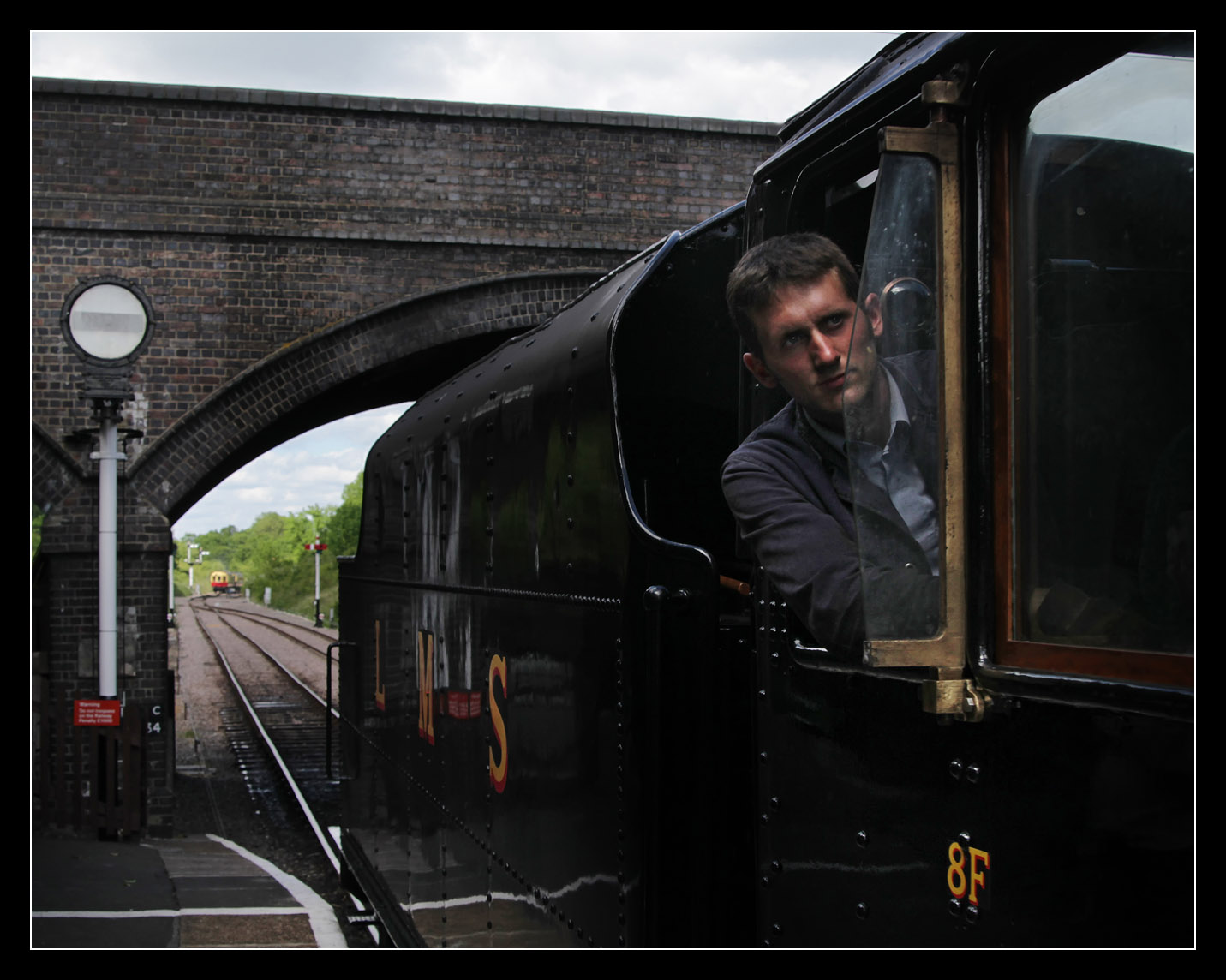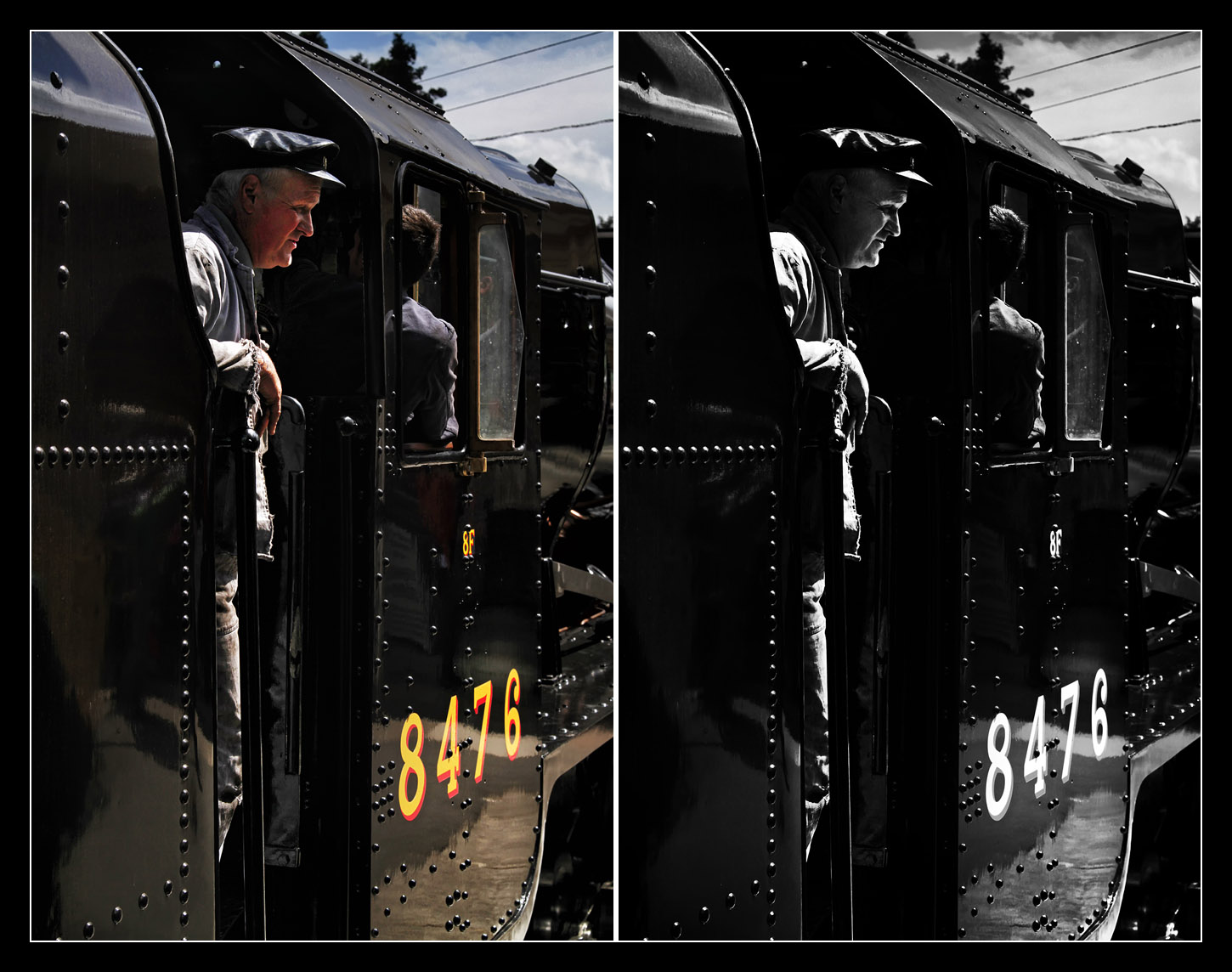 I walked to a bull pasture in bloom with public footpath. 3803 approached from Winchcombe.
I removed the power lines to the right from the panoramic image.
Finally, a few smokeboxes in sight: the class 8F departed towards Winchcombe and Gotherington.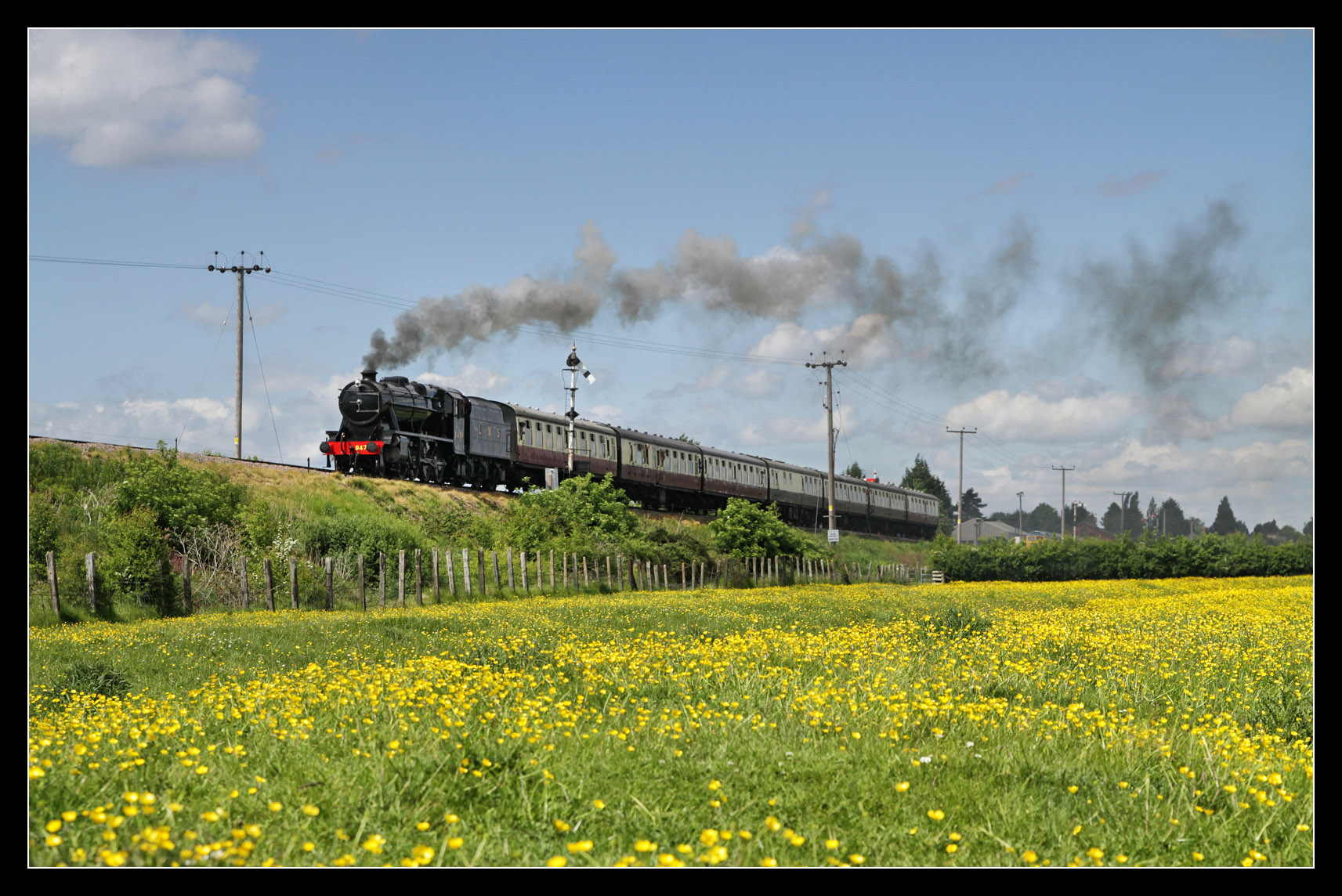 ROD 5322 returning.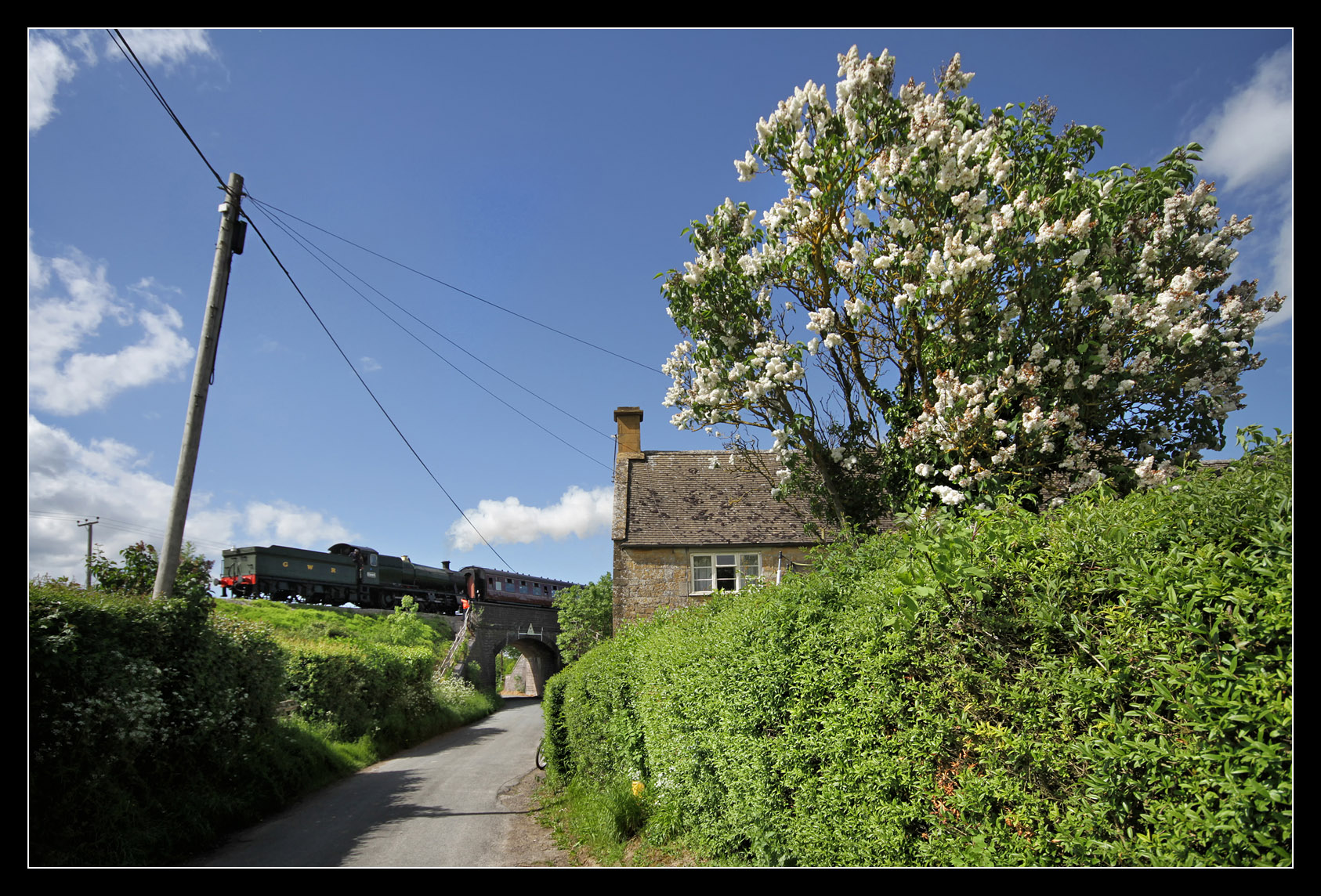 The autotrain with GWR 4575 class 5542 (Swindon / built in 1928) back at Toddington station.
GWR 7802 "Bradley Manor" arrived from Winchcombe, to the right GWR Pannier Tank 4612 (Swindon / built in 1942). The steam era doesn't get more authentic nowadays than this.
I took a train to Winchcombe.
Bankers provided excellent steam action through Greet Tunnel.
Winchcombe station.
Exchange of the token during arrival, bankers were attached afterwards
See video link above for sound.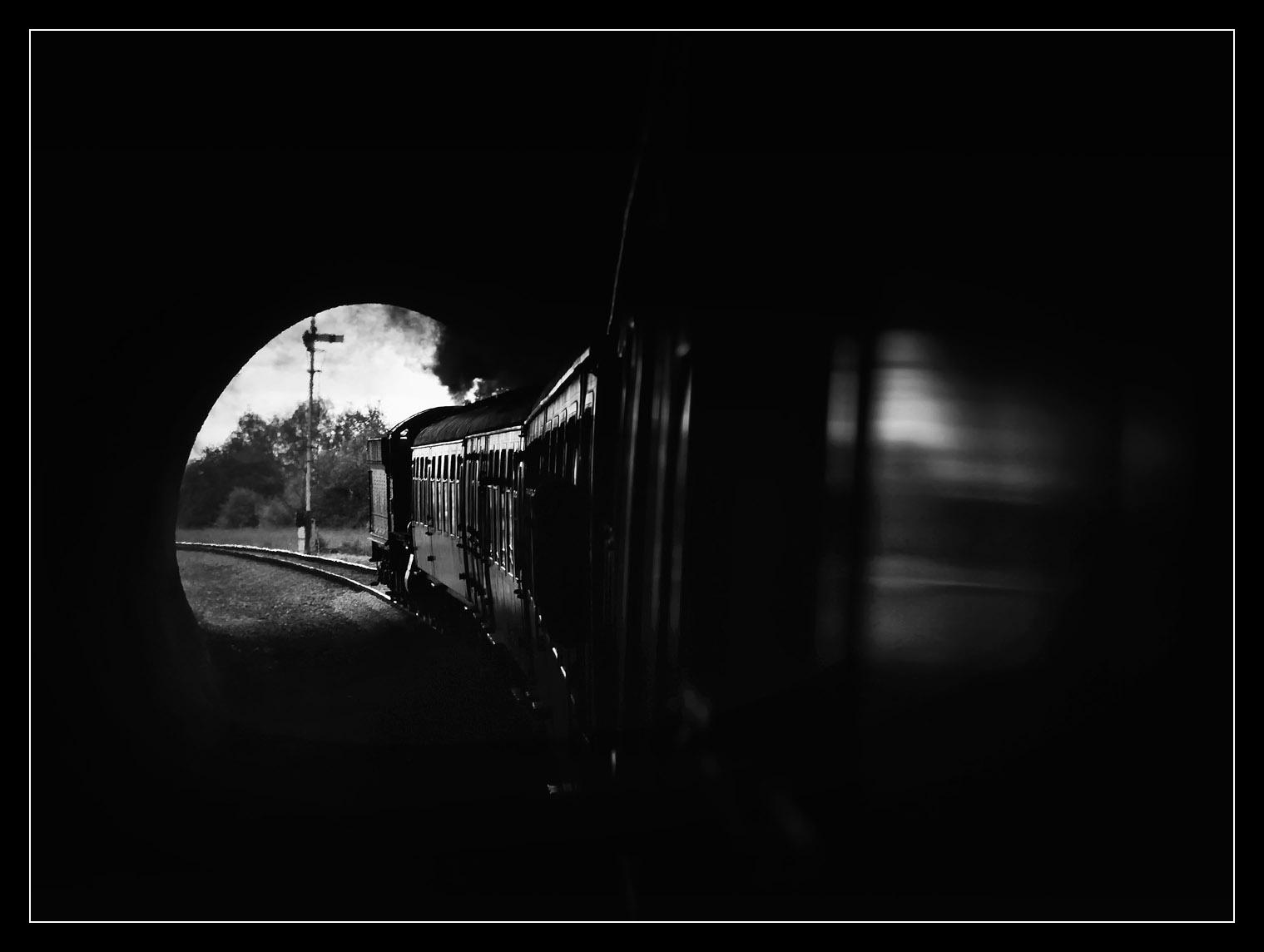 3803 departing Gotherington.
I walked through the lovely village to the bus stop.
Bus D took me to Cheltenham Spa station where an Arriva Wales "Pacer" towards Cardiff was waiting for departure. I travelled by Cross Country Voyager to Birmingham and by Pendolino to my accommodation at Crewe.